Energy Summit 2018 - Concurrent Events
Collegiate Recycler's Coalition (CRC) Summer Regional Meeting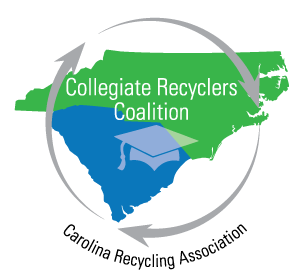 Once again this year the Collegiate Recycler's Coalition (CRC) Summer Regional Meeting will be held in conjunction with the Appalachian Energy Summit at Appalachian State University.
Monday, July 30, 2018 at 10am
10:00am - 12:00pm - "Ask The Experts" - Are you trying to get a waste reduction and recycling program started and need help with where to begin? Do you want to revamp a program or try something new? Are you confused by recycling collections and logistics or just need support as you muddle through the world of zero waste? Come ask the experts! Bring your questions and join many industry experts in an open forum discussion to assist you!
12:00pm - 1:30pm - Networking Lunch (lunch will be provided)
The Mission of the Collegiate Recyclers Coalition (CRC) is to promote sustainable resource use through waste reduction, reuse, and recycling on college campuses and to facilitate networking, exchange of information and strategic action. The CRC was founded in 1990 by a group of  concerned collegiate recycling coordinators with the goal of sharing information to develop more comprehensive and supportive RRR programs across North and South Carolina. Since that time, the CRC has hosted seven conferences, increased its membership by 200% and successfully grown to become a well-respected organization in the recycling community.
Post-Summit Tours
Make plans to join us Wednesday afternoon following the conclusion of the official summit activities for educational tours with Appalachian's experts.
All tours gather at the Plemmons Student Union at the top of Locust Street. We will have a 12-seater van for some tours as indicated below. There are limited spaces on the vans, and they will fill-up fast. First aboard secures a ride.
The Nexus Project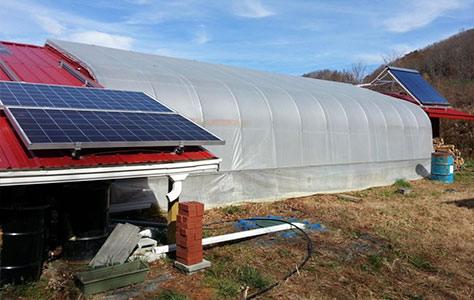 The NEXUS project at Appalachian consists of a multidisciplinary team from the Department of Sustainable Technology and the Built Environment whose research lies at the intersection of agriculture, energy, and natural resources. This group is developing inexpensive and efficient biomass greenhouse heating technologies that provide an affordable and sustainable means to improve the food-growing capacities and the standard of living for farmer communities in rural Appalachia while reducing the use of fossil fuels.
This tour will visit two Watauga County collaborating farms, Against the Grain and Springhouse Farm, where combined solar and biomass heating systems have been installed to extend the growing season and produce biochar, a soil amendment used to further enhance agricultural yields.
Van pick up at 1:45pm and return by 3:30pm
Beech Mountain Small Wind Research and Demonstration Site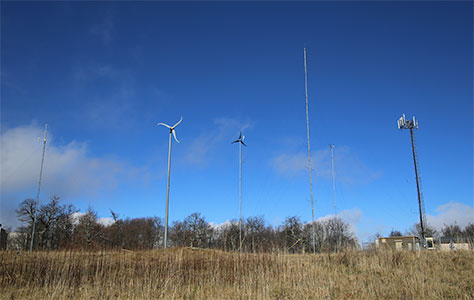 At an elevation of 5,500 ft, the Beech Mountain Small Wind Research and Demonstration Site is a unique program to give first-hand experience with wind power technology in a world-class, class 5 wind resource. Beech Mountain is the premier site in the US for research, durability testing and demonstration of small wind turbine technology. Operating as an off-campus research facility of Appstate's Sustainable Technology & the Build Environment department, students and faculty gain experience in wind turbine and tower technology, maintenance and operation of wind turbines, and data collection and analysis. Appstate also uses the site for wind energy education and hosts numerous training workshops.
Van pick up at 1:45pm and return by 4:00pm
Sustainable Campus Gardens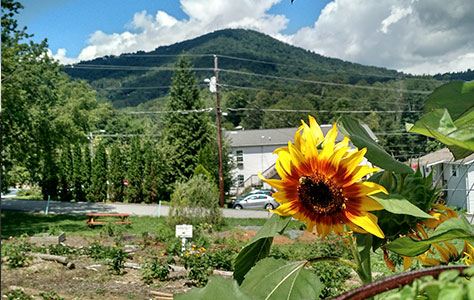 Come explore Appalachian State's sustainable campus gardens, blooming examples of the university's commitment to sustainability initiatives like food security and organic practices. Meet outside the Student Union at 1:45 for a walking tour of two of the three campus gardens. We will begin at the Appalachian Roots Sustainable Garden at 2, which is our most recent garden addition, just over a year old. Some features of the roots garden include a solar-powered garden shed and a solar-charging bench, terraces of perennials, a willow dome, a miniature wetland, a butterfly garden, and a beehive. At 2:25 we will depart for the Sustainable Development Civic Garden project, also known as the Edible Schoolyard, which is a mature garden, over 12 years old. The SD Civic Garden includes a cob greenhouse, a solar dehydrator, composting facilities, medicinal herb gardens, and both annual and perennial vegetables. Enjoy a mint tasting to compare over four types of mints and taste blackberries right off the vine! The garden tour in total will last until 3 pm, with options to stay for questions and further exploration after until 3:30.
Compost Facility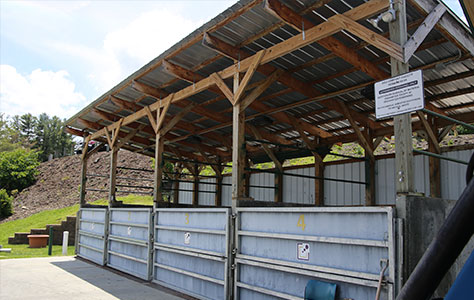 This compost tour will highlight our forced air facility and the benefits of this type of system, along with discussion of our current collection and processing system. We will also showcase some additional equipment we have purchased to support the expansion of our program, as well as discuss our intentions for future expansion.
Two vans pick up at 1:45pm and return by 3:30pm. Vans are in conjunction with the Solar Lab and Biodiesel Tours which are in close proximity. One van may return earlier than 3:30pm depending on demand.
Renewable Energy Initiative Campus Systems Tour
The Appalachian State University Renewable Energy Initiative (ASUREI) will be doing a tour of the renewable energy projects on campus. The ASUREI is a student-lead group that receives $10 in funding per year from every student at Appalachian State University. Topics to be covered on the tour will include; a brief history of the ASUREI, completed and ongoing projects, the group's project management process, various obstacles faced by the group, and a Q&A session. We hope you will join us outside the Plemmons Student Union at 1:45pm for a walk and talk about getting more renewable energy and energy efficiency initiatives onto campus.
Solar Lab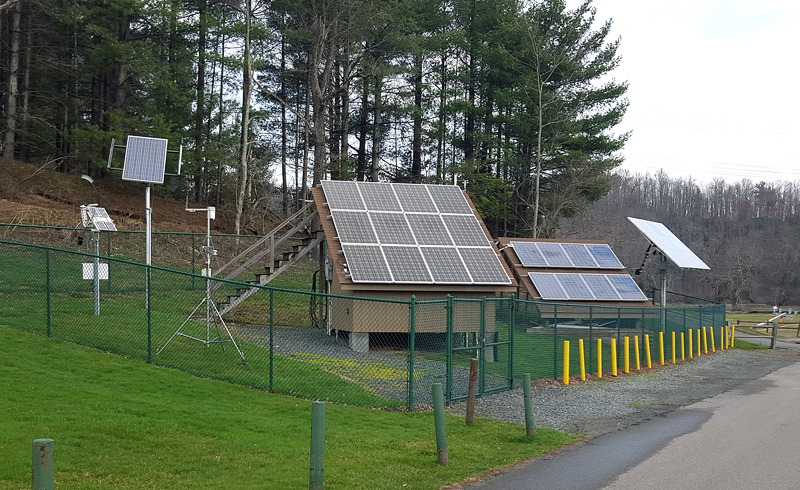 The Department of Technology and Environmental Design's Solar Research and Teaching Laboratory is located at Appalachian State University's State Farm Complex. The facility includes an 11 m2 instrument hut and an assortment of roof, pole, and ground mounted solar collectors, and has both solar thermal and grid tied photovoltaic capabilities. The facility hosts the most comprehensive meteorological station in the region.
Two vans pick up at 1:45pm and return by 3:30pm. Vans are in conjunction with the Compost and Biodiesel Tours which are in close proximity. One van may return earlier than 3:30pm depending on demand.
Biodiesel Facility
Two vans pick up at 1:45pm and return by 3:30pm. Vans are in conjunction with the Compost and Solar Lab Tours which are in close proximity. One van may return earlier than 3:30pm depending on demand.
Donation Drive for Energy Summit
Food insecurity is a growing and largely unseen issue on college campuses. To help alleviate this problem, Appalachian State and other schools have opened on-campus food pantries to assist students. Following this year's theme, "Leadership for Good," the organizers of the summit would like to encourage you to participate, by donating the following items when you are in town.
For more information about the issue of food insecurity on campuses nationwide, please read through this report by Wisconsin's Hope Lab that found that over 36% of students surveyed were food insecure.
Peanut Butter and Jelly
Pasta
Personal Care Items: Shampoo, conditioner, toothpaste, toothbrushes, deodorant, soap, feminine hygiene products