Residence Hall Composting
PLEASE NOTE: Due to COVID-19, compost collection in the residence halls is temporarily suspended. The locations for public composting on campus are:
Office of Sustainability (East Hall)
Crossroads Coffee Shop
Wired Scholar Coffee Shop
Food Scraps Only:
LLC Garden & Roots Garden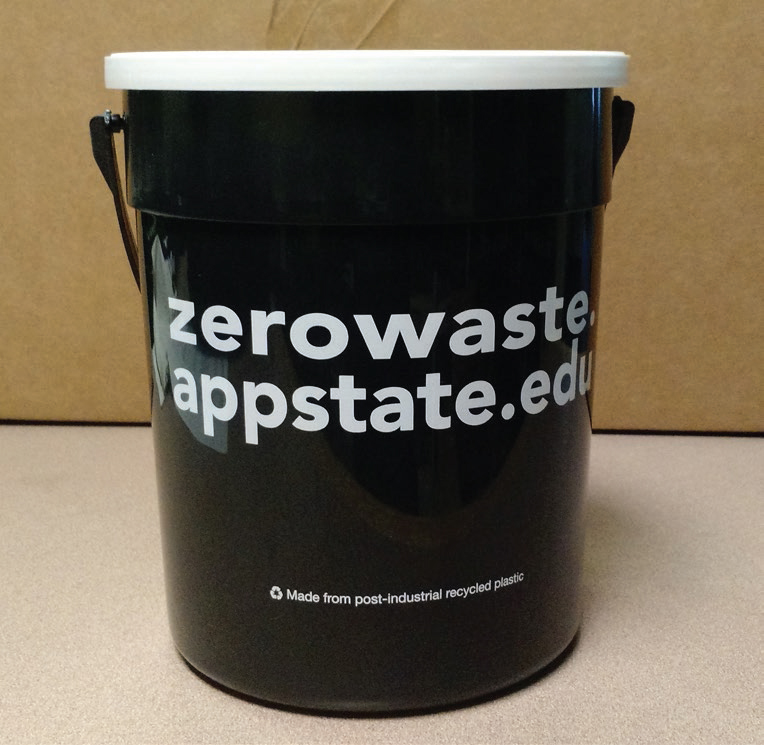 The Office of Sustainability, in partnership with the Physical Plant, Sustainable Development Department, University Housing, and Watauga Residential College began composting in every residence hall on campus as of fall 2018.
Students interested in participating in this program provide their own compost collection container and are responsible for maintaining and emptying their own food waste. To assist students, Sustainability Ambassadors do compost sorting and education called "Canning Compost Contamination" in each residence hall regularly, and every student who lives on campus received a door hanger that explains the process and accepted items.

Items for composting:
YES
All leftover food
Empty Pizza boxes
Paper - To-Go Boxes, Napkins, Paper towels, Wax deli paper
Coffee filters & grounds
Items labeled "compostable"
Tea bags
NO
Recyclables
Landfill Items
Please place compost ONLY in the bin labeled
Questions? Contact sustainability@appstate.edu