PLEASE NOTE: Due to COVID-19, compost collection in the residence halls is temporarily suspended. The locations for public composting on campus are:
Office of Sustainability (East Hall)
Crossroads Coffee Shop
Wired Scholar Coffee Shop
Food Scraps Only:
LLC Garden & Roots Garden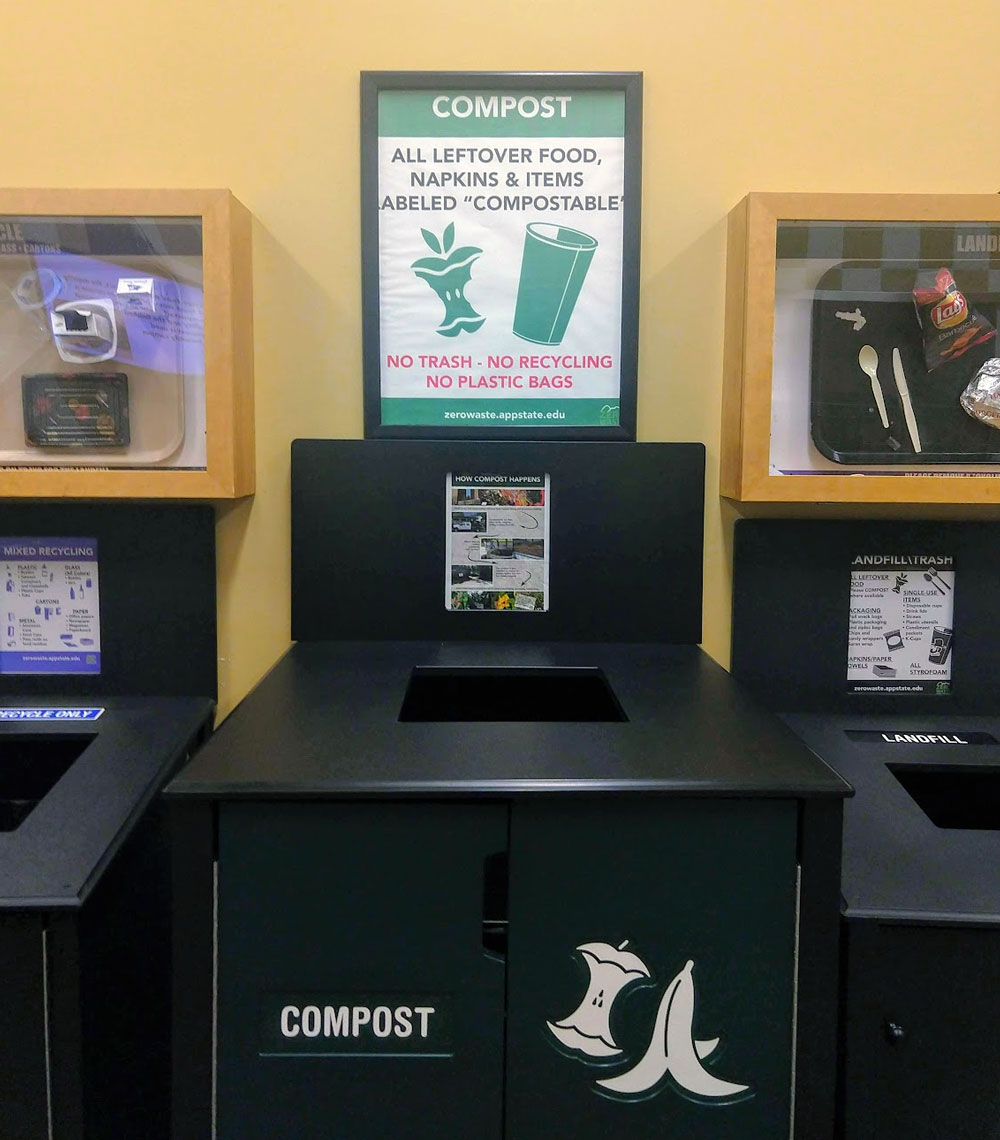 Compost collection in Rivers Street Cafe is conveniently located in the tray room. Please help out and pay attention to the items that are accepted in this bin.
Appalachian has expanded on-campus composting to include many non-residential buildings, and staff and faculty are encouraged to make use of these collection sites.
If you are interested in participating in this program you can choose your own compost collection container and are responsible for maintaining and emptying your own items into the collection carts. Old yogurt tubs, empty protein shake containers, or tupperware items work well for collection. Please do not bring off-campus materials onto campus for composting.
Non-Residential Building Compost Collection Sites- 32 or 64 gallon green carts:
Anne Belk Hall
BB Dougherty Hall
Garwood Hall
Katherine Harper Hall
Levine Hall
Lucy Brock Child Development Center
Miles Annas Hall
Office of Sustainability- East Hall
Peacock Hall- Coffee shop- 2nd floor
Plemmons Student Union
Roess Dining- River St. Tray Room
Reich College of Education
Trivette Hall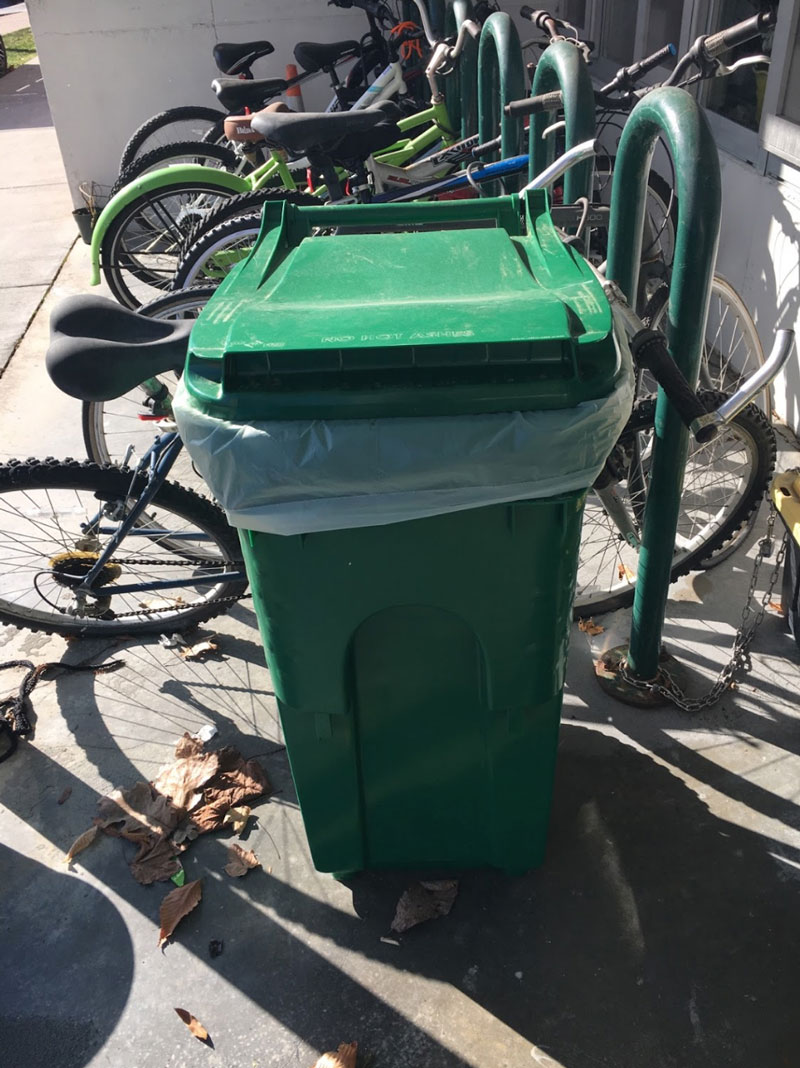 The Office of Sustainability on the first floor of East Hall is one of many compost collection sites on campus.
Items for composting:
YES
All leftover food
Empty Pizza boxes
Paper - To-Go Boxes, Napkins, Paper towels, Wax deli paper
Coffee filters & grounds
Items labeled "compostable"
Tea bags
NO
Recyclables
Landfill Items
Please place compost ONLY in the bin labeled
Questions? Contact sustainability@appstate.edu