Through thoughtful purchasing decisions, reducing consumption and increasing recycling we can drastically reduce what we send to the landfill.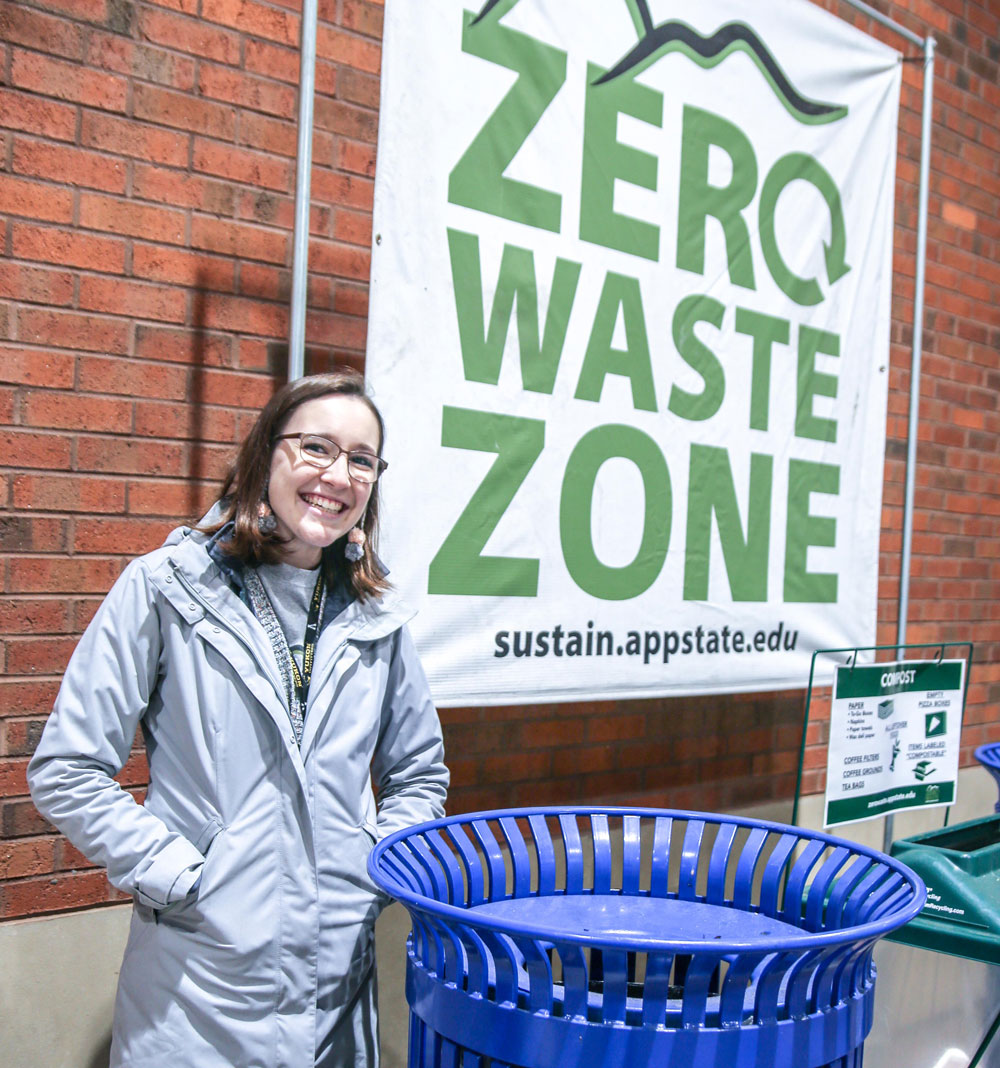 Our dedication to zero waste will:
Reduce the university's impact on the environment
Increase awareness of personal waste stream
Reduce unnecessary and wasteful purchasing
Increase recycling revenues while reducing landfill fees
Increase effectiveness of waste handling and housekeeping processes
Educate our students and community members in environmental stewardship.
Thanks for thinking zero waste!
We need your help to reach our goal of zero waste. There are several opportunities for you to get involved with helping Appalachian divert waste from landfills. Please browse the links below to learn how you can get involved and help sustain Appalachian.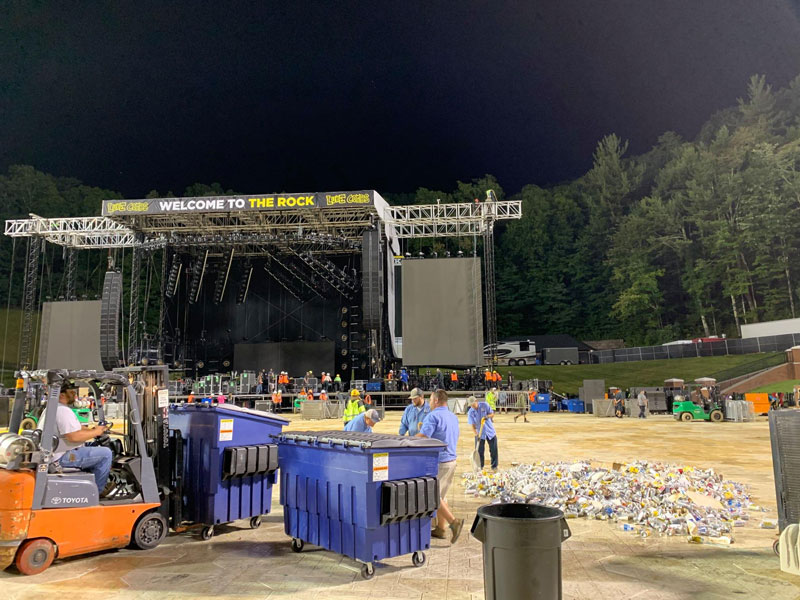 Recycling at The Rock
During fall 2021, an estimated 50% of waste produced during App State's first two home football games was diverted from local landfills, and 70% of waste — or 4,220 pounds — from the Luke Combs concert held Sept. 4 was recycled.
Related News
Changes to recycling program won't affect on-campus procedures
Appalachian Builds on 20 Years of Composting on Campus with Dining Expansion