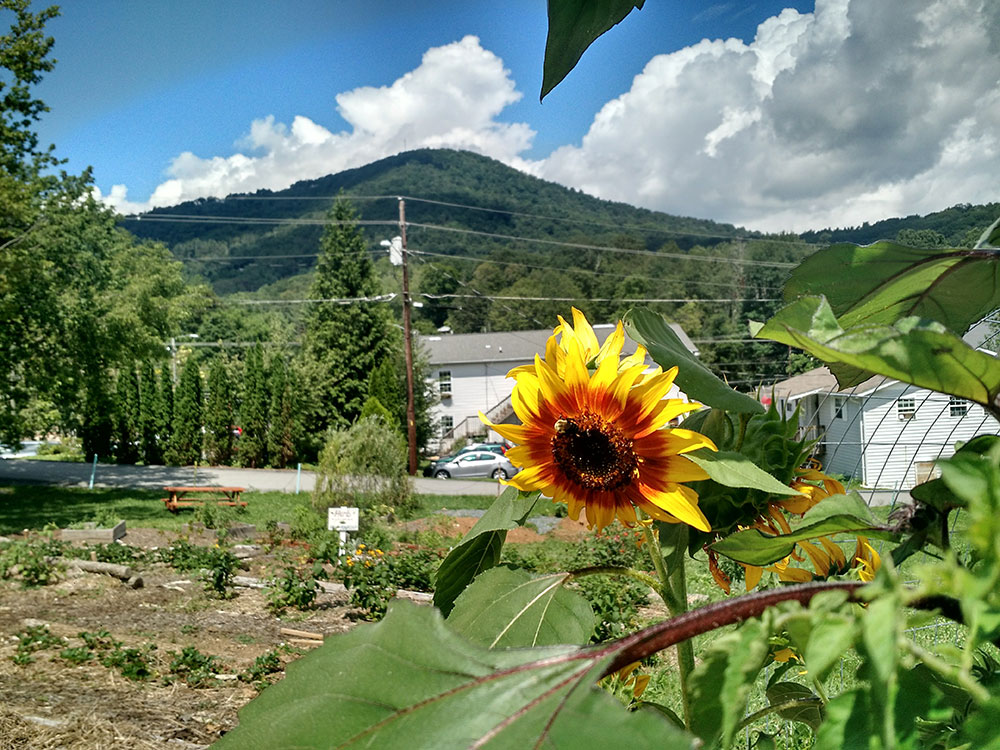 Appalachian State's campus has three sustainable gardens.
The newest garden on campus, in place since Spring 2017, is the Appalachian Roots Garden on Howard Street. The space was built and is maintained by the Office of Sustainability staff, volunteers, and student interns. It features solar energy stations and a children's play space that Lucy Brock Child Development Center students often visit. The purpose of the Roots garden is to help students, community members, and children cultivate a deeper connection to land, food, and place through experiential learning. The garden is also a place for education and outreach on sustainable and traditional gardening practices. The garden provides a service to the community through its donation garden that grows food for organizations that provide support for food-insecure populations and through seed saving to support the Seed Library in the Boone Public Library.
The Sustainable Development Civic Garden Project (also known as Edible Schoolyard or SD Garden) is located in front of the Living Learning Center. Installed in 2006, it is the oldest garden on campus, and is designed to enhance the experiences of all students as a site for service-learning, integration with coursework and research, and advancement of campus sustainability initiatives.
The Child Development Center Garden  (CDC garden) is located on Poplar Grove Rd. It was created when Courtney Baines was awarded a "Creating a Healthy, Just and Sustainable Student Research Grant" from the University. The CDC garden broke ground in 2014 as a collaboration between the Sustainability & Environmental Education Club (SEEC) and CDC parents and staff. The CDC garden is designed to engage children in gardening to help them develop an integrated understanding of food, nutrition, and ecological concepts.
Involvement
Events link (Facebook)
Garden Stories and Resources
Appalachian Magazine (September 13, 2012)
Appalachian Magazine (July 27, 2014)
Appalachian Magazine (September 9, 2017)
Gardens Team
For inquiries about the garden, contact Jim Dees at deesjh@appstate.edu.