Energy Summit 2022 - Speakers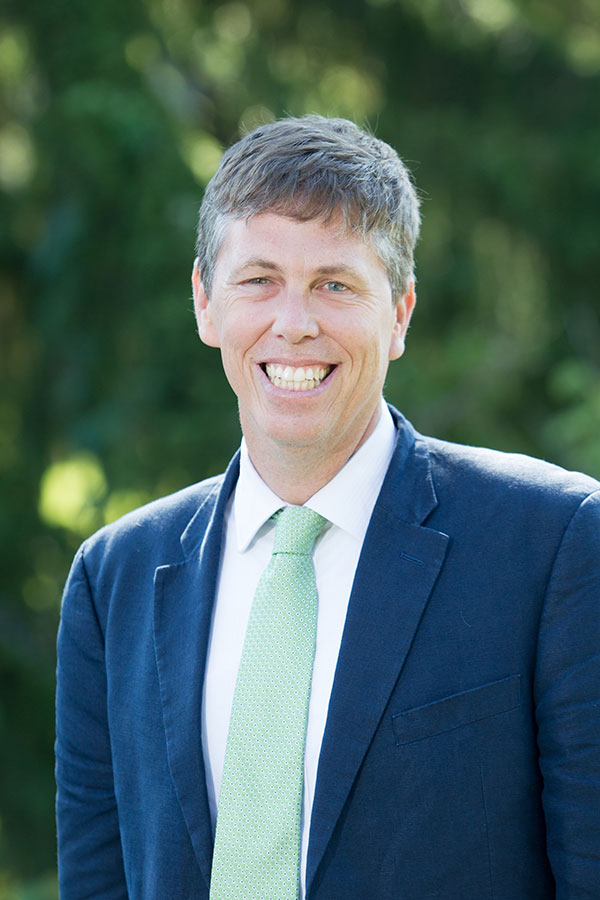 Lee F. Ball, Jr.
Lee F. Ball Jr. has a doctorate in Sustainability Education, a master's degree in Environmental Education, and a bachelor's degree in Natural Science. Lee is currently the Chief Sustainability Officer at Appalachian State University. Prior to this, he spent fourteen years teaching sustainable building design in Appalachian State University's Department of Sustainable Technologies and the Built Environment. Lee's scholarly and professional interests focus on nature-based solutions, sustainability leadership, sustainability literacy, resilience, biophilic design, regenerative design, decarbonization, climate justice, and change agency related to community engagement. He is the chair of Appalachian State's campus wide strategic planning committee, and is an integral part of the university's leadership. He is also active globally and has led international programs to Australia, Brazil, Colombia, Costa Rica, Peru, Scotland, and Russia. In addition, Lee is heavily involved with numerous local and regional sustainability organizations.
---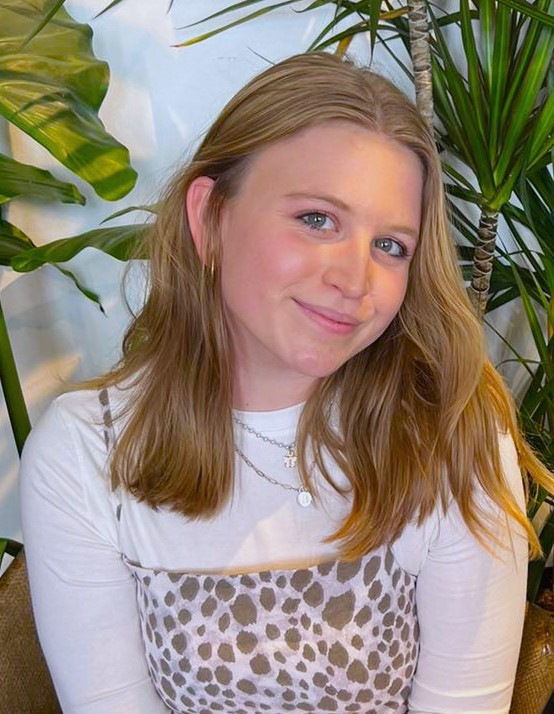 Bella Carpenter
Bella Carpenter is a rising junior attending Appalachian State University from Durham, North Carolina. She is majoring in Sustainable Development with a minor in Sustainable Business. With her education, she hopes to work in a company's sustainability sector post-graduation. She is also an active member of the Honors College, is an Appol Corps leader, and serves on the Executive Council for Delta Zeta sorority. Working for the university's Office of Sustainability as a Sustainability Ambassador has allowed Bella to display her passion for sustainability with other students, faculty, and staff.
---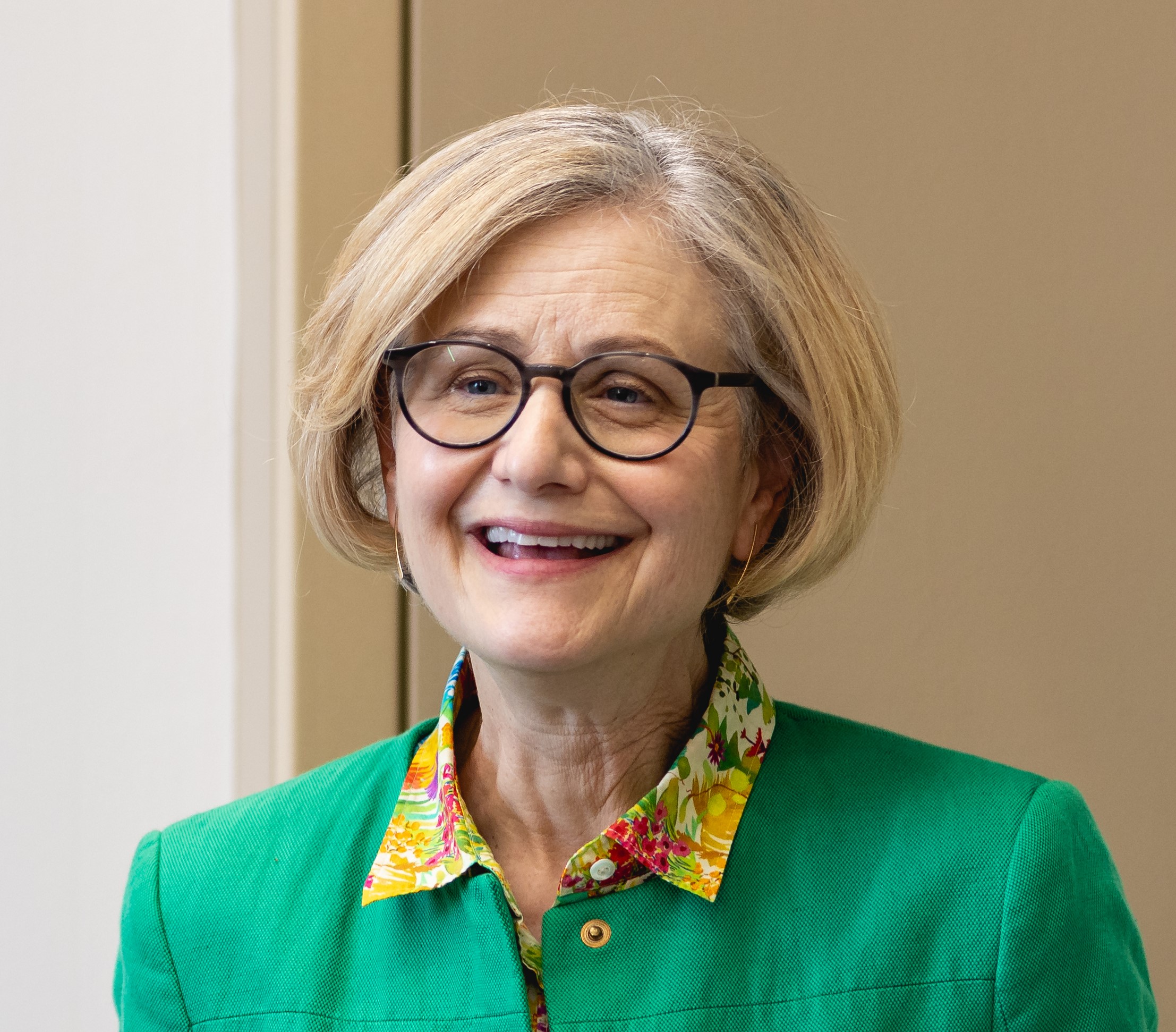 Diane Coleman
Diane is more than her LinkedIn Profile. Condensed down, she is a lifelong learner and collaborator. She has a depth of experience across sectors working with business stakeholders, building owners, educators, healthcare and manufacturing professionals, and residential management. She has an MBA from Case Western Reserve with a concentration in strategic planning and a Business degree from Bowling Green University in Procurement. Her most recent career experiences include working as an energy consultant for companies equally committed to sustainable development, like Direct Energy and Trane. Diane lives in the Charlotte area, which affords her the proximity to many places across the Carolinas, from the mountains to the coastline. She enjoys hiking, traveling, reading, films, and new adventures. What brought her to the US Green Building Council is her commitment to better communities for all. As the staff lead in The Carolinas, she is part of a talented and committed team with a depth of experience and resources to support the AEC community and USGBC membership.
---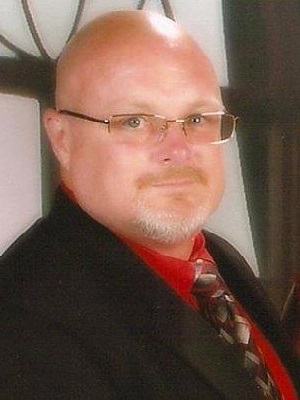 Reid Conway
Reid Conway serves as the Senior Energy Specialist for the State Energy Office in North Carolina. In this role, Mr. Conway serves as technical expert on energy related topics—with the primary focus on energy efficiency strategies within local and state governmental sectors—providing onsite energy assessments, strategic energy planning, oversite of performance contracting, and consultation services. Mr. Conway serves as the Public Co-Chair of the NC Chapter of the Energy Services Coalition and serves on the National Energy Services Coalition Board. Mr. Conway was named ESC Public Co-Chair of the year in 2021. Mr. Conway is currently serving his second stint with the North Carolina Energy Office. In between, Mr. Conway created a technical assistance program for the Office of Energy Programs for the state of Tennessee. He serves on several boards focusing on renewables, biofuels, and clean air. His background is in electric utility industry, performance contracting, facility maintenance, building codes, and HVAC. Mr. Conway served on a committee that help write the 2012/2018/2024 NC Energy Conservation Code. Mr. Conway is a licensed HVAC contractor and one of the first Professional Energy Managers in the country. Mr. Conway has a bachelor's degree in Business from Mercer University in Atlanta, Georgia and an Energy Management Diploma from NC State University in Raleigh, North Carolina.
---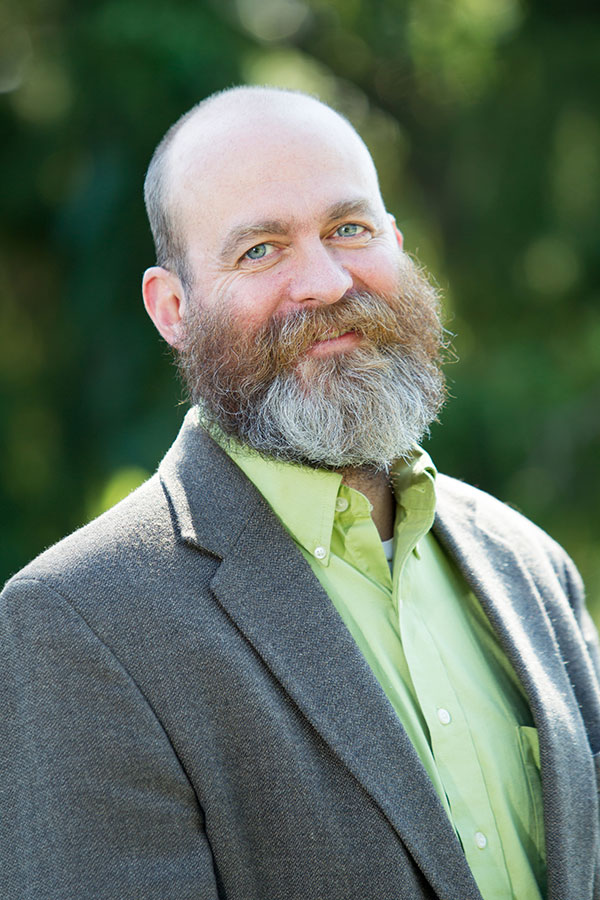 Jim Dees
Jim serves App State's Office of Sustainability as a specialist focusing on sustainability data, Appalachian's involvement with the ACUPCC Climate Action Planning process, and the university's Renewable Energy resource responsibilities to the State of North Carolina. Jim holds a bachelor's degree in Geography from Frostburg State University. He came to App State from Guilford College, where he built and managed their Sustainability Program. Jim brought with him a wealth of experience in the field of sustainability, ranging from climate action planning to sustainable urban agriculture. Jim's natural enthusiasm to educate, along with his intentionally simplistic approach to sustainability, are two strengths that he adds to the team. Oh yeah, and if you have a few minutes, ask him about his kids!
---
Tamette Farrington
Tamette Farrington serves as a gardening enthusiast, mentor, and professional leader with extensive knowledge and experience in effective execution and implementation of policy, procedure, and programming. With over 10 years of experience in higher education, she has a passion for creating free thinkers empowered to impact the world. At NC Central University, where the motto is "Truth and Service", she plays an essential role as the Operations Manager of the Campus Community Garden in promoting sustainability and healthy eating. Tamette's passion is connected to seeing others do well. She loves becoming part of the growth process. Tamette enjoys gardening, spending time with her family, and traveling. Tamette has a master's degree in Counseling and Adult Education and a bachelor's degree in Rehabilitation Services.
---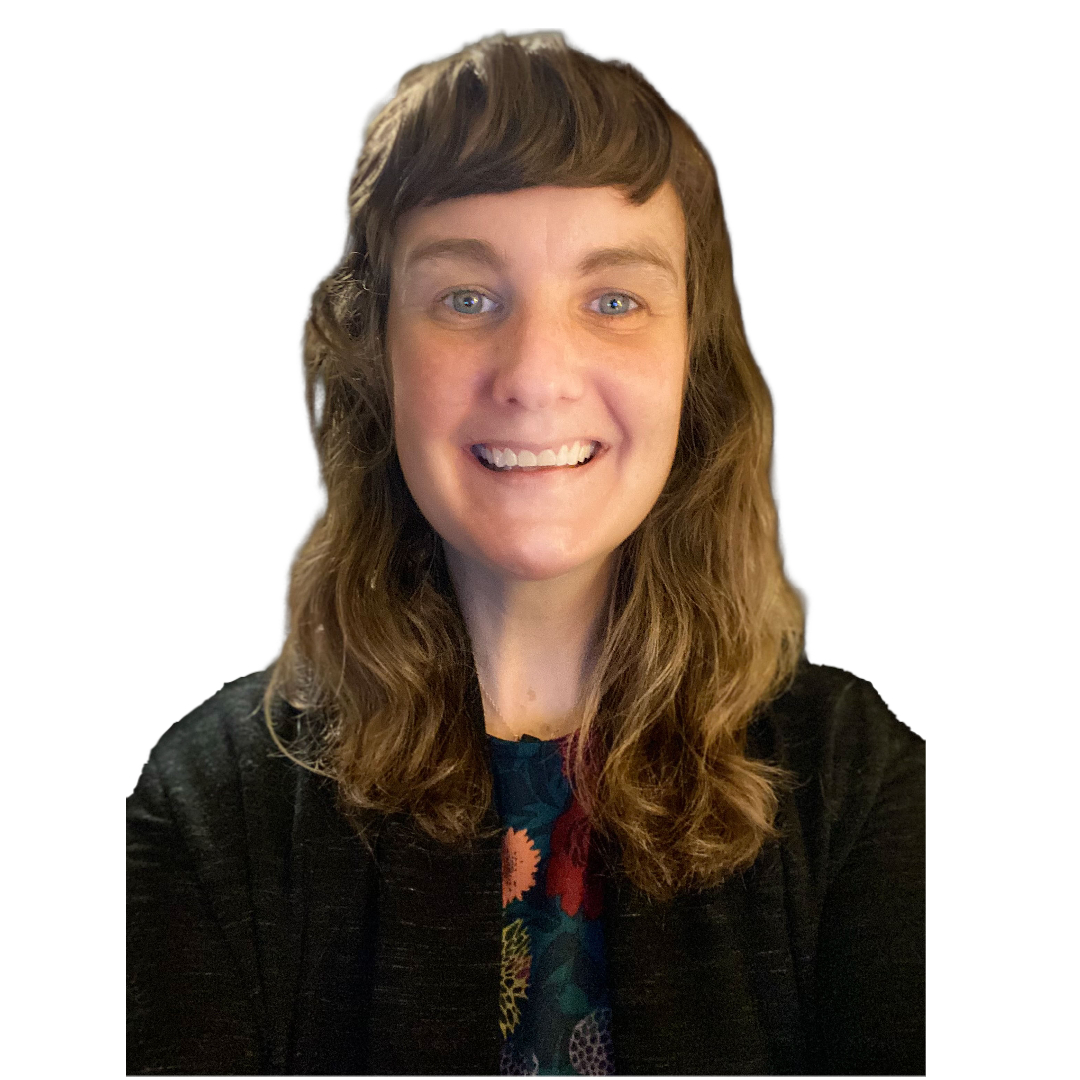 Chantal Fortin
Chantal has been in University Food Systems since 2016 as a Sustainability and Marketing Coordinator. She has a strong passion for sustainability, especially when it comes to food. She prides herself as a vegetarian since 2005. A graduate from the Art Institute of NYC for Fashion Design, she utilizes her background in design to create marketing materials to capture the audience. Her passion for sustainability is what drives her to make an impact in dining and beyond. A Maine native, she fell in love with the Asheville area while on vacation and vowed she would live in Asheville someday, and here she is. She started working for UNC Asheville Dining, Chartwells, in February 2022. She enjoys creating mixed media art, photography, hiking—and anything outdoors, for that matter! She is also a proud cat mom of 3 little fur-babies: Salvador, Frida, and Greta.
---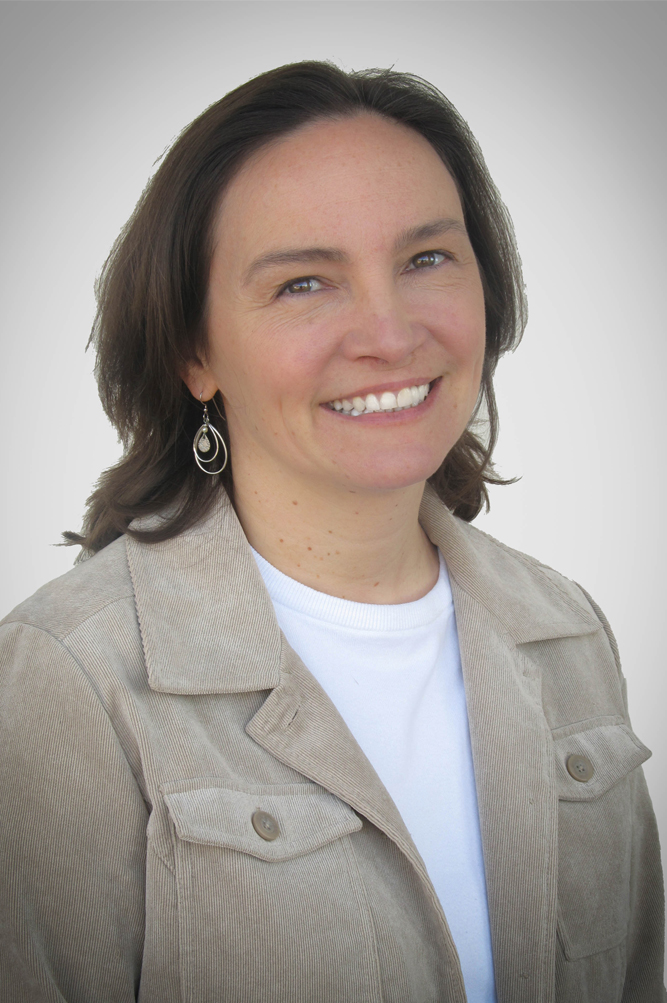 Jan Hardin
Jan has been the Solid Waste Program Manager with Waste Reduction Partners (WRP) since 2010. In this role, she coordinates the progress of WRP's Solid Waste Team of retired engineers and scientists. Jan also directly serves a variety of clients in North Carolina's industrial, agricultural, educational, and government sectors, with no-cost technical assistance for waste reduction. Jan and her WRP team help clients divert thousands of tons from the landfill each year and avoid disposal costs by finding outlets for hard to recycle materials, improving recycling programs, and implementing green manufacturing strategies.
---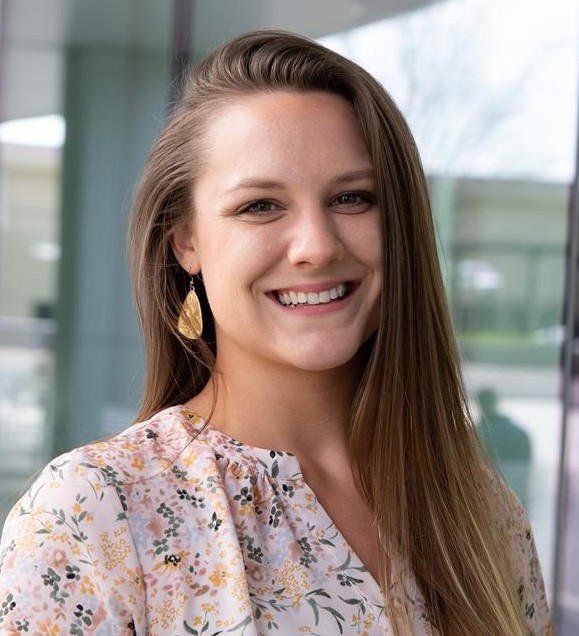 Sarah Hooper Dorner
Sarah Hooper is a Senior Sustainability Coordinator for Holder Construction Company based out of Charlotte, North Carolina. She manages Holder's sustainability efforts across their aviation and data center portfolios, as well as several other projects and corporate initiatives within Holder. She is on the planning committee for the Holder Women's Business Network and serves on USGBC Carolina's Market Leadership Advisory Board. In her spare time, she enjoys traveling and exploring the outdoors with her husband and their two dogs. Sarah graduated from Appalachian State in 2015 with a bachelor's degree in Appropriate Technology and in 2017 with a master's degree in Technology with two concentrations: Building Science and Sustainable Building Design & Construction.
---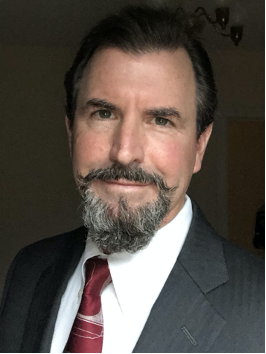 Mike Kapp
Mike Kapp grew up in North Carolina and earned an architecture degree at NC State University. After a few years in North Carolina working for local architects and builders, he moved to the west coast for 23 years, deepening his sustainability interests and contributing to a wide variety of project types. Over the course of his 35-year career, he has produced projects in NC, CA, OR, WA, AK, ID, and Washington, DC. In 2013 he returned to North Carolina with aspirations of helping high-performance architecture become mainstream. In addition to being licensed to practice architecture in NC and CA, Mike's credentials include Certified Passive House Consultant, Certified Sustainable Building Advisor, LEED Accredited Professional, and Construction Documents Technologist. Mike's goal is to normalize cost-optimized, carbon-neutral architecture as rapidly as possible.
---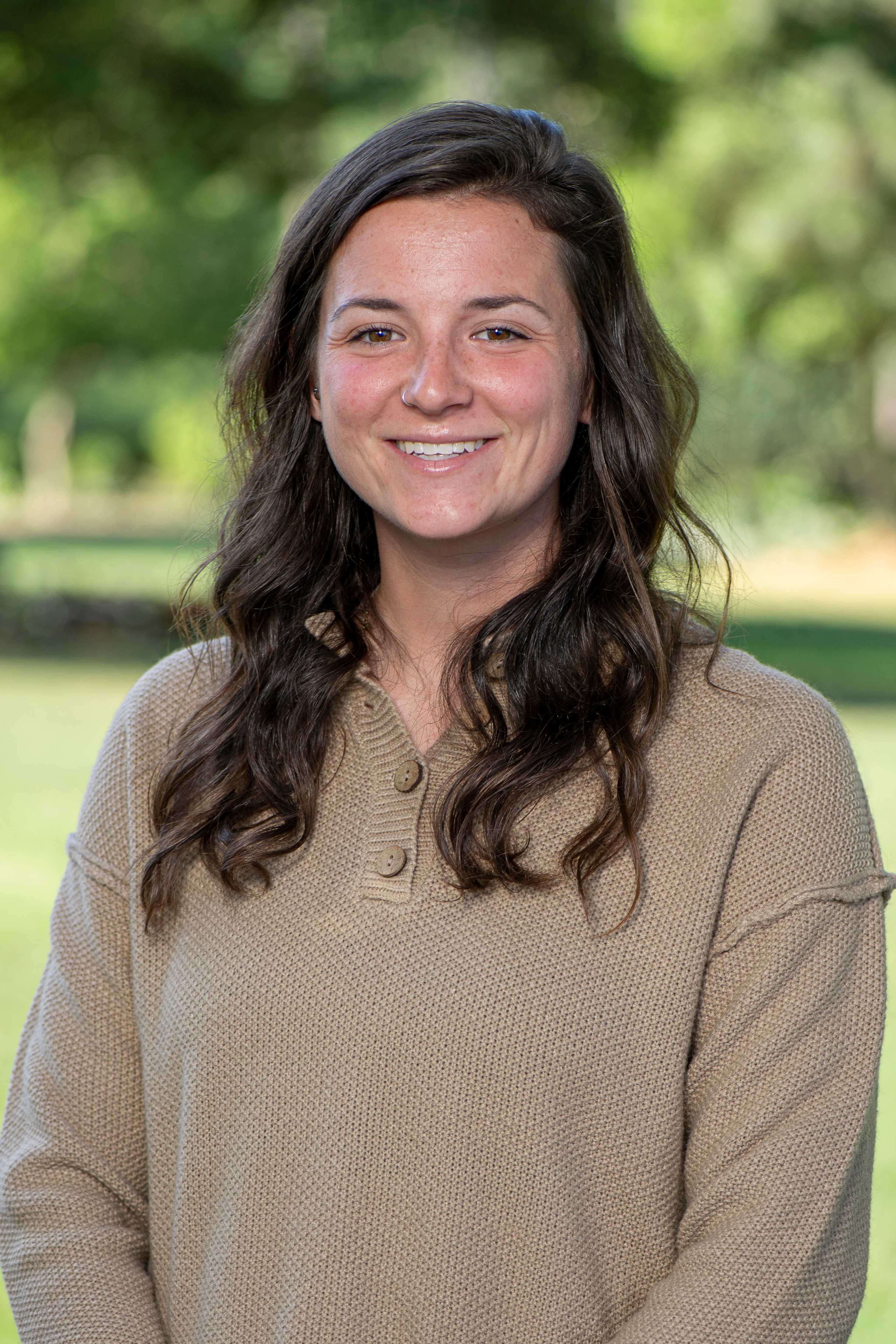 Lanie Karstrom
Lanie Karstrom is waste diversion coordinator at Coastal Carolina University (CCU). She works within Sustain Coastal, whose mission is to transform CCU into an environmentally sustainable university through campus operations, curriculum, and outreach. In this role, Lanie oversees recycling, solid waste, and compost operations at CCU and supervises the Green Team, a team of 13 students who collect recyclables daily from academic and office buildings, as well as athletic events. She also coordinates Zero Waste programming on campus, including football, baseball, and other special events. Originally from Charleston, SC, Lanie earned a bachelor's degree in Marine Science with a minor in Environmental Science from Coastal Carolina University (CCU) in May 2019. She has been a part of the Sustain Coastal team for almost five years. Her favorite sustainable practice is biking—using it as a form to reduce emissions and getting a great mental and physical boost, as self-care is a form of sustainability! Outside of work she enjoys really any outdoor activity: hiking, camping, kayaking, and biking. She also enjoys time inside painting and puzzling with her cats.
---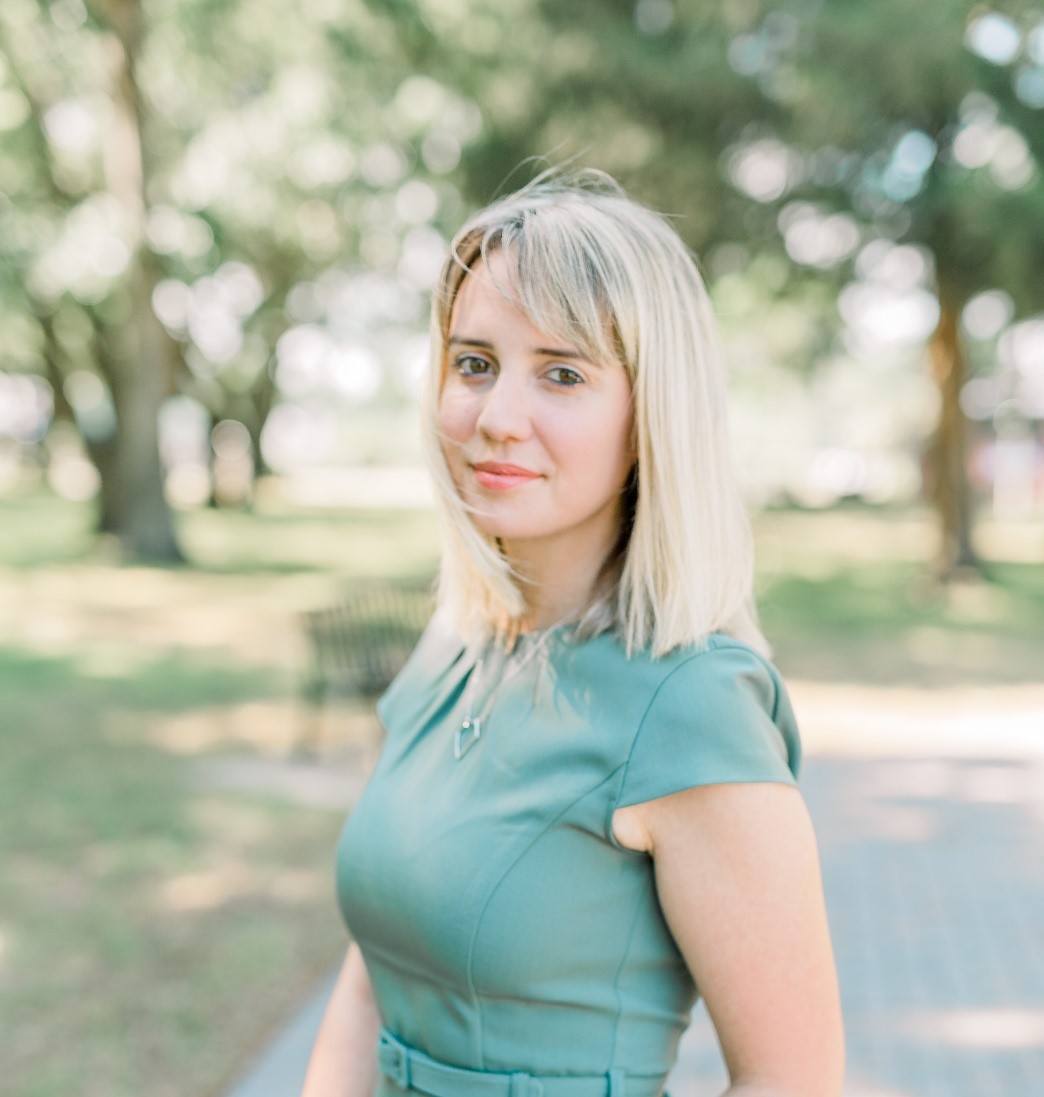 Veda Lewin
Veda Lewin serves as the Lead Sustainability Coordinator at the UNC Wilmington Campus Dining Program. Veda is an environmental professional with nearly a decade of experience in environmental education, nonprofit management, sustainability programming, and communications. A coastal North Carolina native, she has lived in Wilmington for eight years, receiving her master's degree from UNC Wilmington in Environmental Sciences, specializing in Coastal Management. Her subject matter expertise within food service sustainability are waste management, student engagement, local procurement, and certification reporting. While based in Wilmington, Veda also works with regional sustainability team members to provide sustainability programming support to over twenty higher education establishments. Her goal within sustainability is to create new avenues of environmental stewardship that are accessible and effective for all people.
---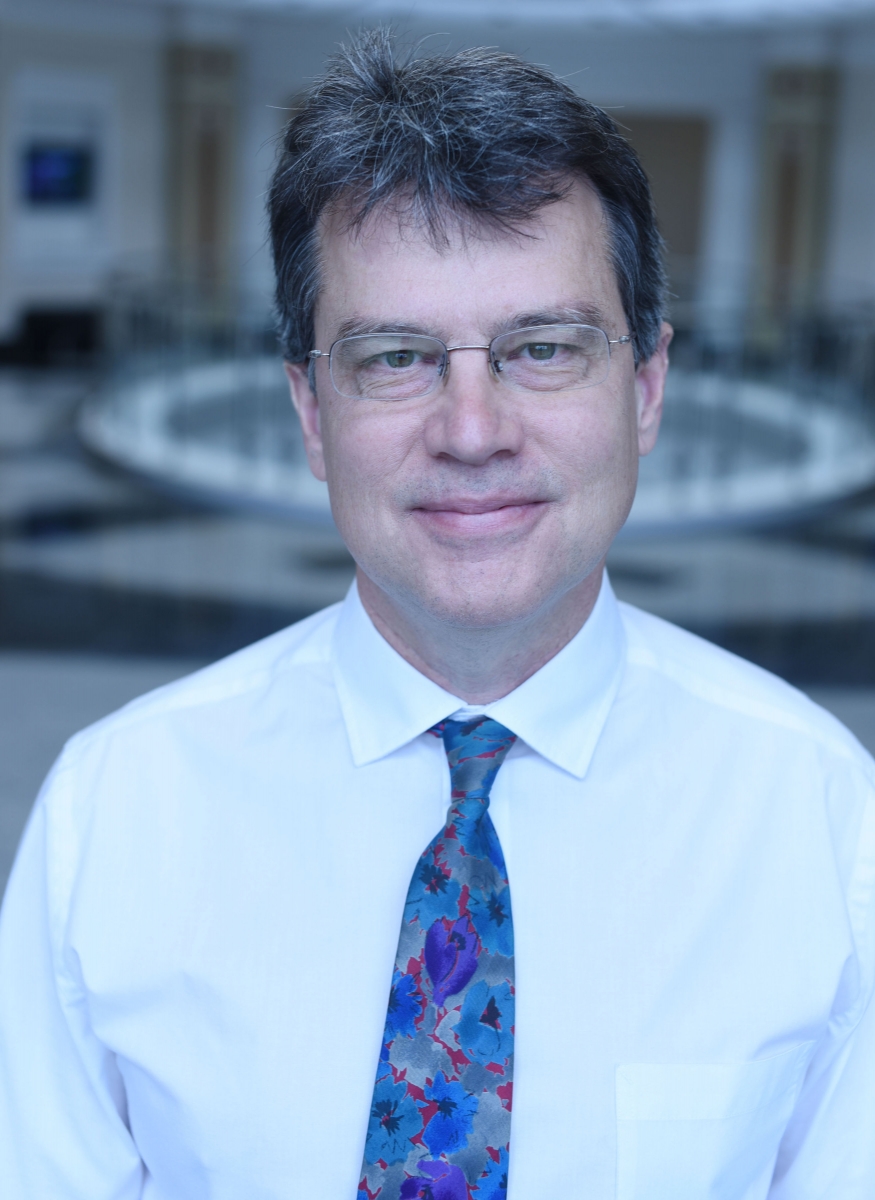 Michael Lizotte
Dr. Michael Lizotte has served as University Sustainability Officer at UNC Charlotte since 2013. His work focuses on planning, waste management, building design standards, transportation, curriculum, events, and assessment. He held a similar position at the University of Wisconsin Oshkosh, where he also served as a professor of ecology and helped found programs in Environmental Studies and Sustainability Management. He continues to teach sustainability in an online graduate business degree program and for the Department of Civil & Environmental Engineering. Dr. Lizotte also has experience in science administration as a research director for an oceanography institute and as a consultant detailed to NASA Headquarters to study the effectiveness of interdisciplinary science teams. In a research career studying the ecology of algae, he made twelve trips to Antarctica and one to the Arctic. Lizotte Creek in Antarctica was named in his honor.
---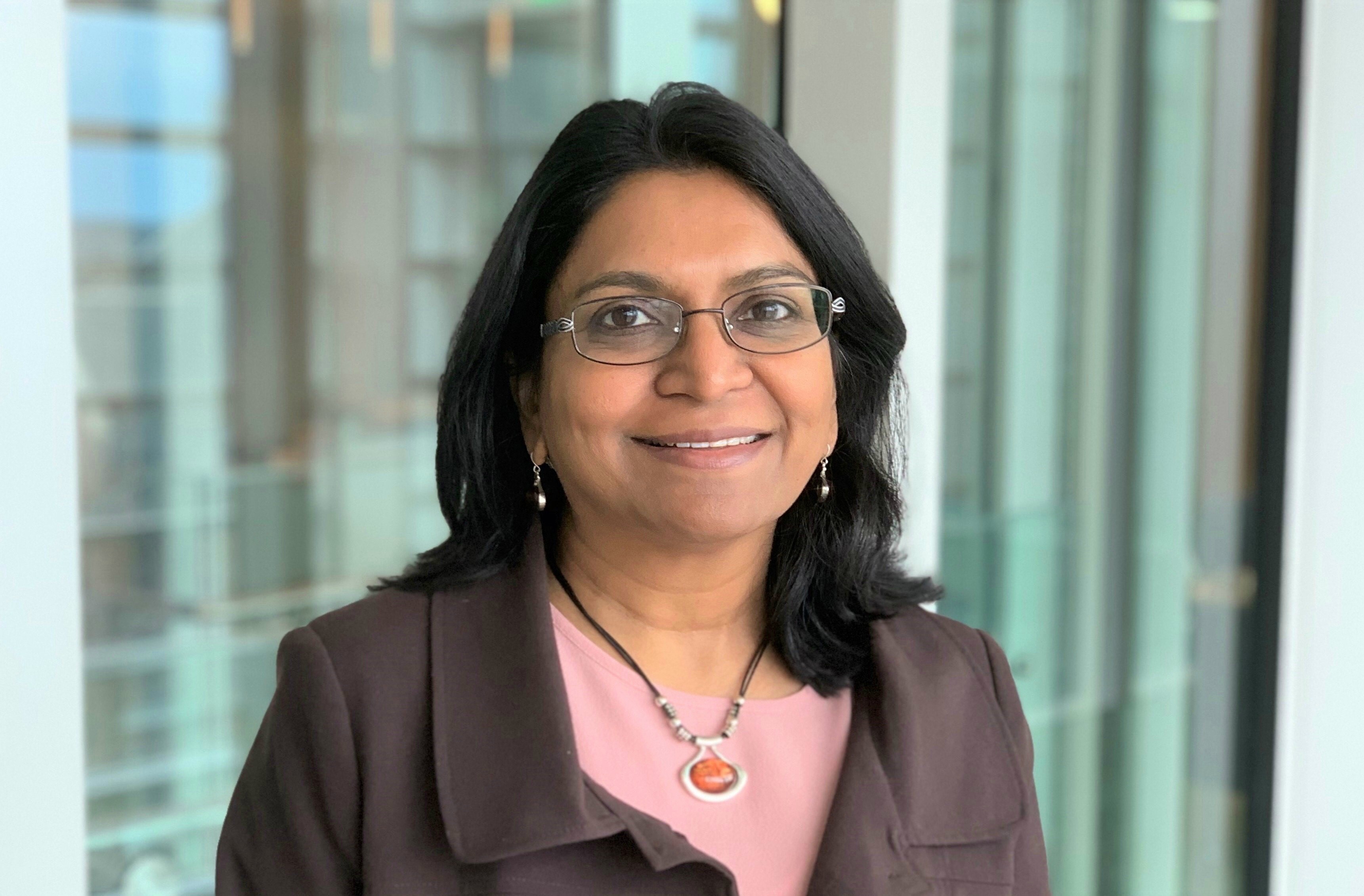 Sushma Masemore
Sushma Masemore was named Assistant Secretary for Environment in May of 2021. She guides DEQ's regulatory divisions through the complex issues facing North Carolina and brings more than 30 years of public and private sector experience to the role. Masemore oversees the development and implementation of major policy initiatives for programs, such as permitting of discharges to surface waters; issuance of air emissions permits; grant programs for wastewater and drinking water projects; remediation of contaminated soil and groundwater, permitting of coastal development; and regulation of animal operations, mining operations, and energy development projects. As the State Energy Director, Masemore led statewide initiatives related to energy and climate change, including the development of the NC Clean Energy Plan and Risk Assessment and Resilience Plan. Masemore joined DEQ as a permit engineer and has managed teams of engineers and scientists through program design, standards development, and implementation phases. Her private sector experience includes building partnerships with technology developers, industry representatives, and government officials to collaborate on environmental solutions that made good business sense while protecting public health. Masemore earned a bachelor's degree in Chemical Engineering from University of Maryland Baltimore County, and is a licensed Professional Engineer in North Carolina.
---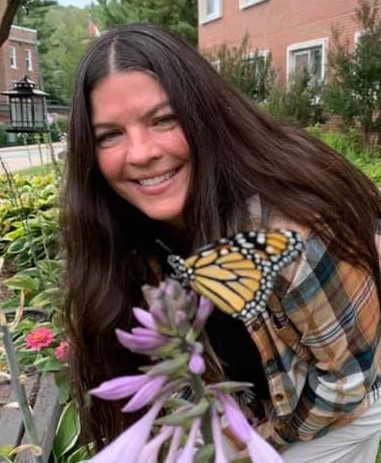 Jennifer Maxwell
Jennifer has been with Appalachian State University since 2006 and leads many of our campus sustainability programs including our University Zero Waste Commitment, the Mountaineer Food Hub and Free Store, Green Suite Engagement Programs, Green Labs Program Development, Sustainable Purchasing, Event Planning, and the Sustainability Film Series. She is a founding member of the App State Sustainability Council and Living Green Residential Learning Community. When she is not working on campus specific projects, Jennifer chair's the Collegiate Recycler's Coalition of North and South Carolina and also serves as Chair for the Board of Directors of the College and University Recycling Coalition (CURC), a national organization that represents a vibrant community of waste reduction, recycling, and sustainability professionals in higher education. She studied and received a bachelor's degree in Sustainable Technology with a minor in Business in 2001 and a master's degree in Higher Education with a concentration in Community College and University Leadership in 2017, both from Appalachian. In her free time, Jennifer enjoys live music, the great outdoors, and time with her family!
---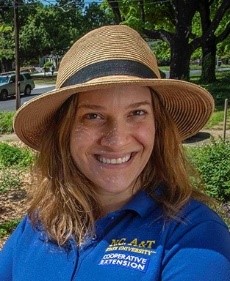 Alyssa McKim
Alyssa McKim, Community Food Coordinator for Cooperative Extension at NC A&T, provides leadership for a statewide initiative to increase and strengthen community gardens in food-insecure communities. Alyssa strives to reach beyond sustainability and work toward regeneration as it relates to food systems, biological and cultural diversity, and education. Additionally, McKim serves on the board of North Carolina Community Garden Partners (NCCGP) and the American Community Garden Association (ACGA).
---
Jessica Knight O'Hara
Energy Analyst – UNC Chapel Hill
---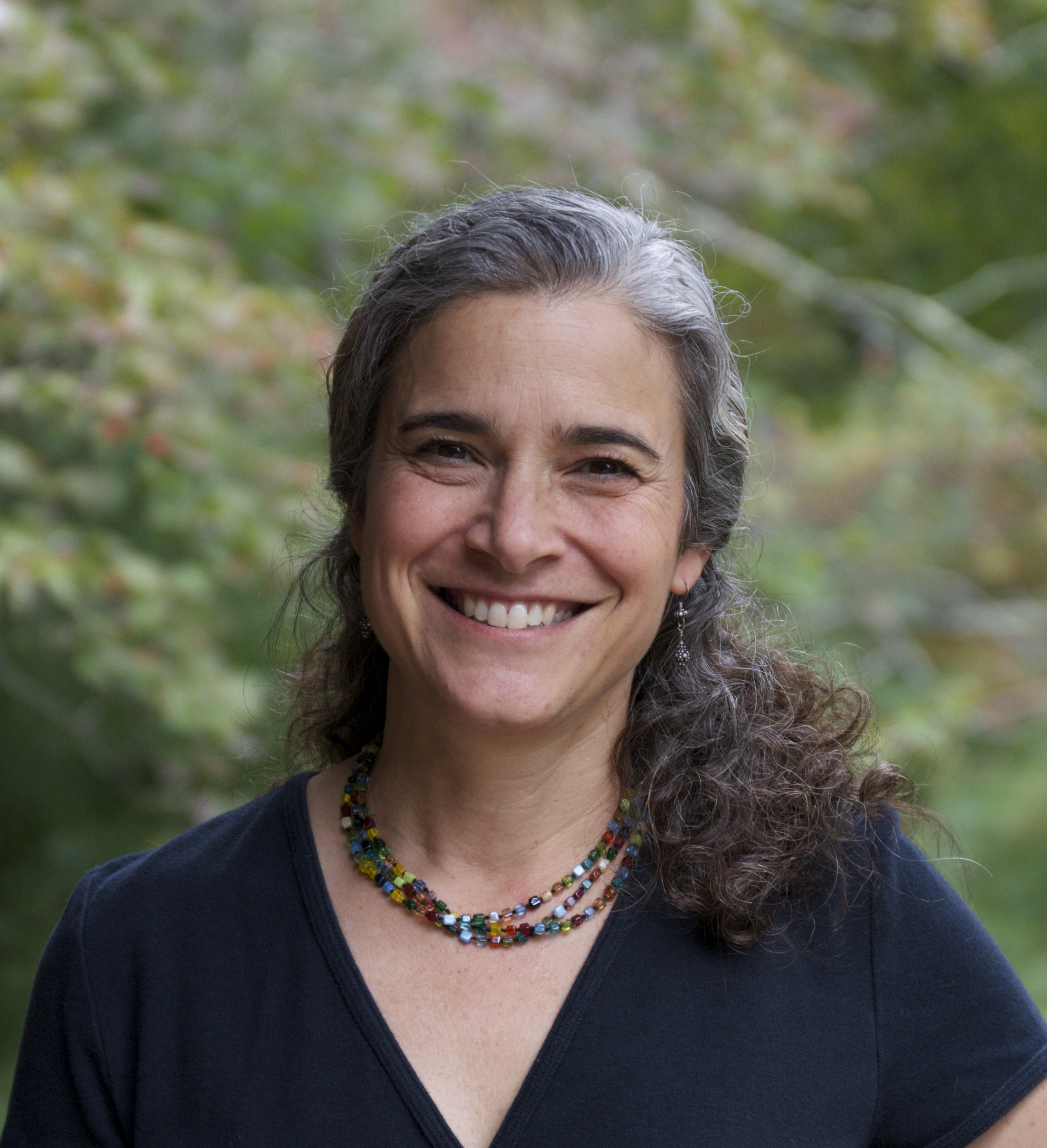 Carla Ramsdell
Carla Ramsdell is a registered professional mechanical engineer and teaches in the Physics and Astronomy department at Appalachian State University as a Practitioner-in-Residence. Her research, outreach, and coursework are focused on the food / energy / water / climate change / equity nexus. Prior to her career in higher education, she worked as a thermodynamic design and test engineer in the energy industry and energy-efficient building design sector for 17 years. This experience helps her to view food as a critical energy resource that must be more sustainably and equitably managed. At Appalachian State, Carla teaches courses on energy and the physics of food and cooking, and she collaborates with other faculty and staff to spearhead a Zoom cooking series for food-insecure students, "Cooking with Purpose". This program is intended to empower students with basic skills to cook food that is both kind to the planet, to their bodies, and to their budgets (and is incredibly delicious). Carla serves on the advisory board of the Common Ground International Food Studies Research Group and served on the Board of Directors for Blue Ridge Women in Agriculture for four years. Beyond her work at Appalachian State, she maintains a website, blog, and YouTube channel (www.KnowWattsCooking.com) to help disseminate information about the physics of a future sustainable food system.
---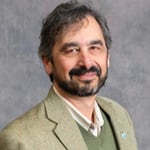 George Santucci
George Santucci is Boone's newly created Sustainability and Special Projects Manager. Boone has a strong commitment to sustainable practices and has committed to climate neutrality in municipal operations by 2030. To achieve this goal, as well as to ensure renewable energy for the entire town by 2050, Boone hired George in January of 2021. George comes to Boone with a strong environmental and river conservation background. For the last 15 years, George was the executive director of the New River Conservancy. Prior to that, he worked in outdoor experiential education with NC Outward Bound, 4-H, and as an adjunct instructor at Appalachian State University. George also served on the Mountain Resources Commission from 2009 to 2013. Now he is working on Boone's greenhouse gas inventory, the greening of energy sources, potential solar installation on town facilities, electrification of the Town's fleet, an increase in public electric vehicle charging, improvements to stormwater infrastructure, stream restoration and water quality improvements, climate action and resiliency planning, and affordable housing.
---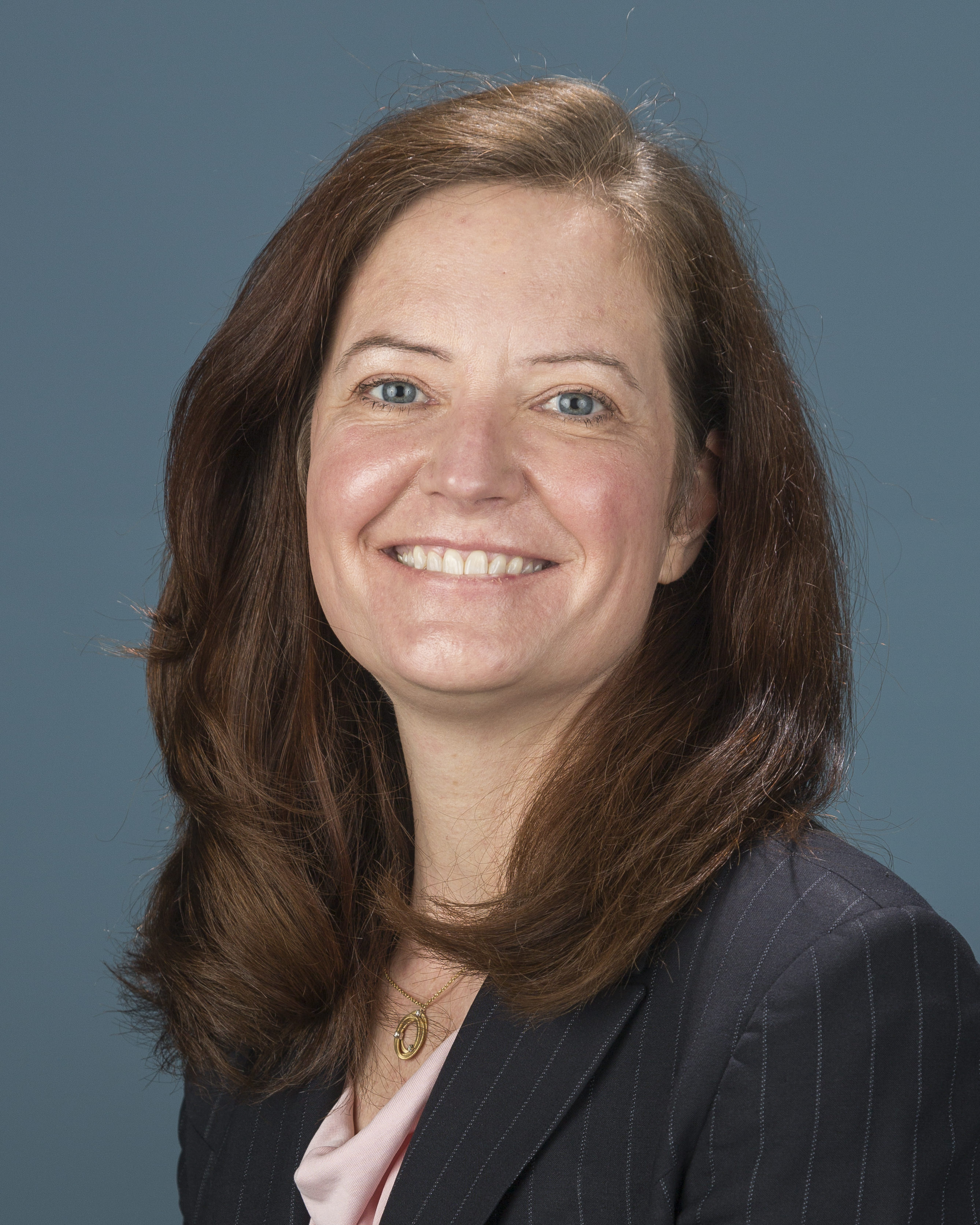 Beth Schrader
Beth Schrader is the Director of the State Energy Office at the North Carolina Department of Environmental Quality, where she oversees statewide initiatives related to energy, resilience, and workforce development. Prior to this role, Beth spent 13 years in leadership at New Hanover County, where she served as Budget Officer, Chief Strategy Officer, and most recently, Director of the Office of Recovery and Resilience. In addition to her public service, Beth brings 12 years of private sector experience in energy, financial services, and product development, and she holds eight U.S. patents. Beth received her MBA in Finance from Cornell University and a bachelor's degree in Chemical Engineering from Clarkson University.
---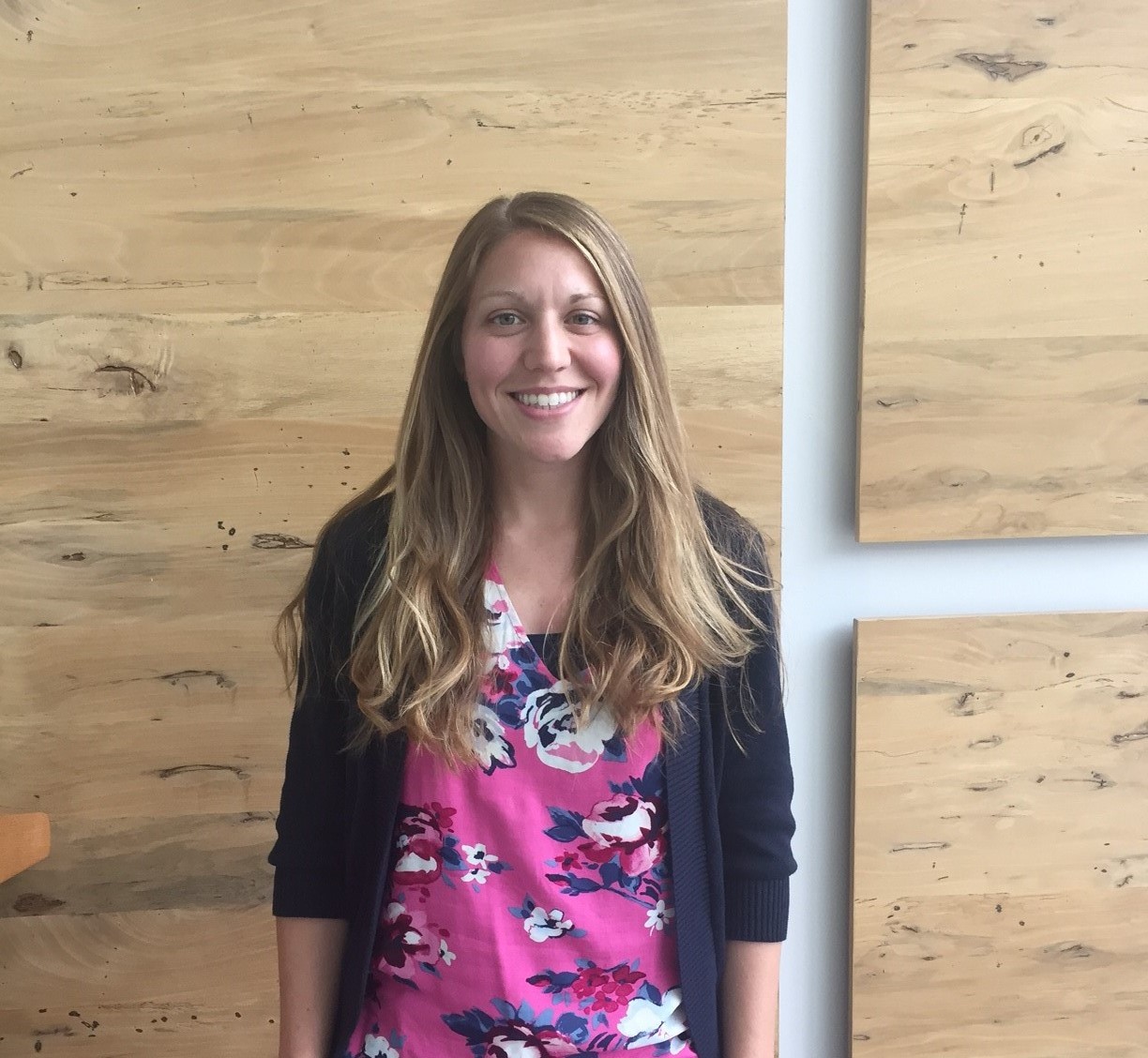 Sandy Skolochenko
Sandy Skolochenko works for the North Carolina Department of Environmental Quality's state recycling program. She has been with the state since 2015 and previously served as Chatham County's recycling coordinator. Sandy oversees grant programs, collects data, prepares reports, and works one-on-one with local governments and recycling businesses to help them recycle more and recycle better.
---
Obadele St. George
Energy Engineer – UNC Chapel Hill
---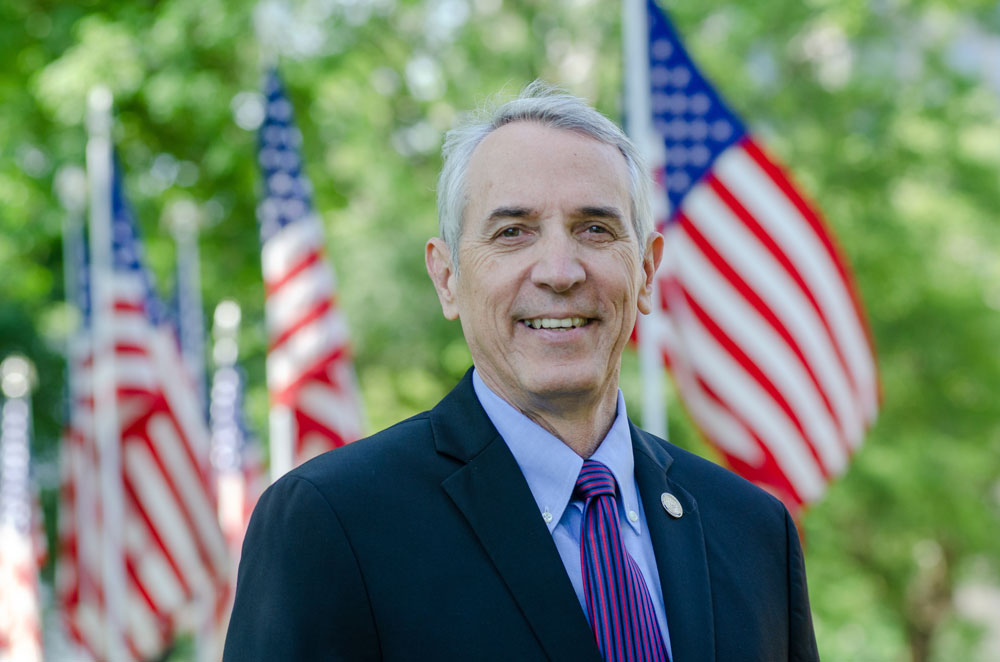 John Szoka
A retired Lieutenant Colonel of the U.S. Army, Representative John Szoka is once again serving his country—this time as a member of the North Carolina General Assembly. John is serving his fifth term representing North Carolina House District 45 in Cumberland County. In House leadership, he is the House Republican Conference Leader; Senior Chairman of the Finance Committee; Chairman of the Energy and Public Utilities Committee; and Chairman of the Joint Legislative Commission on Energy Policy. Representative Szoka was born in Ohio and graduated from the United States Military Academy at West Point with a degree in Engineering. He went on to earn a graduate degree from the University of Texas at Austin in Operations Research. He has owned and operated several successful small businesses in Fayetteville. Currently he is employed in residential mortgage lending. Recently John started a new manufacturing business and holds two U.S. Patents for one of the products they produce. John is committed to leaving North Carolina a better place for our children and grandchildren.
---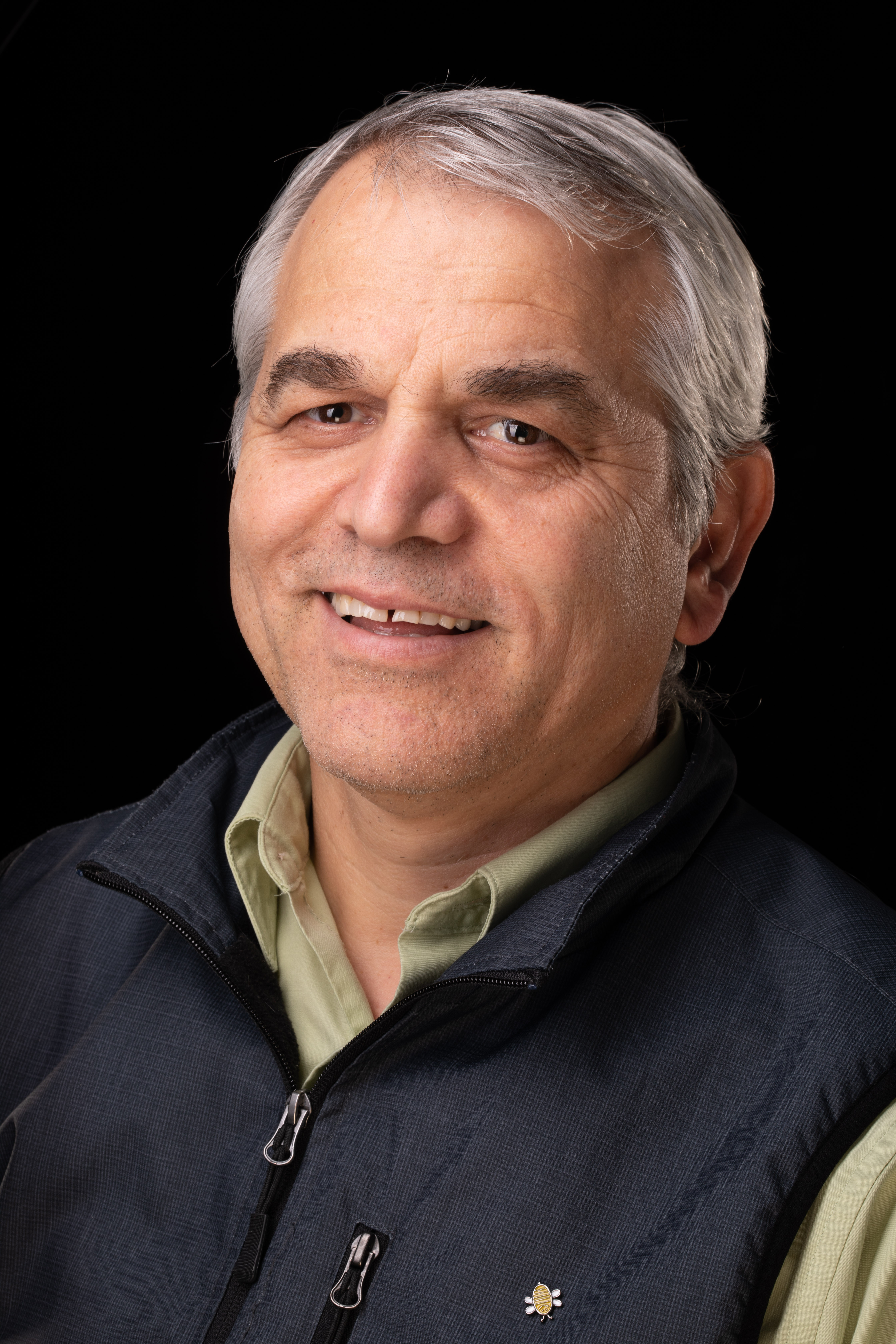 Rahman Tashakkori
Dr. Rahman Tashakkori is the Chair and Lowe's Distinguished Professor of Computer Science at App State. Dr. Tashakkori serves as the director of the Appalachian Multi-purpose Apiary Informatics System (AppMAIS) which was funded through a UNC Research Opportunities Initiative grant from the office of the president. Dr. Tashakkori's main area of research is in Image Processing, Visualization, and Data Science. He led the efforts that created BeeMon, which is an efficient and cost-effective system for honey bee hive monitoring. Dr. Tashakkori serves as the director of NSF S-STEM, NSF CS4App, and ECRS programs at App State.
---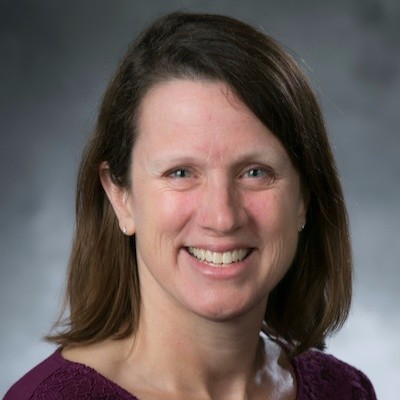 Jennifer Weiss
Jennifer Weiss is the Senior Advisor for Climate Change Policy at the North Carolina Department of Transportation, where she coordinates climate-related transportation activities across NCDOT and works closely with the state's experts to help inform North Carolina's climate policies and programs, including the North Carolina Clean Transportation Plan. Prior to this role, Jen worked at the Nicholas Institute for Environmental Policy Solutions at Duke University on the Climate and Energy team, where she focused on the intersection of energy and environmental policy. In addition to her energy and transportation work, Jen has over 13 years of consumer and small business banking experience and holds a master's degree in Environmental Management from Duke's Nicholas School of the Environment, a Master of Business Administration from the University of Michigan, and a bachelor's degree from the University of California at San Diego.
---