Energy Summit 2019 - Speakers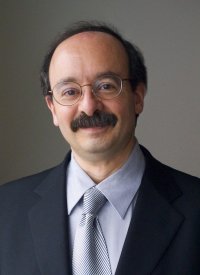 Amory Lovins
Chief Scientist, Rocky Mountain Institute
Physicist Amory Lovins, 71, FRSA, is cofounder and Chief Scientist of Rocky Mountain Institut and energy advisor to major firms and governments in 65+ countries for 40+ years.
He is the author of 31 books and 630 papers; and an integrative designer of superefficient buildings, factories, and vehicles. Amory has received the Blue Planet, Volvo, Zayed, Onassis, Nissan, Shingo, and Mitchell Prizes, the MacArthur and Ashoka Fellowships, the Happold, Benjamin Franklin, and Spencer Hutchens Medals, 12 honorary doctorates, and the Heinz, Lindbergh, Right Livelihood ("alternative Nobel"), National Design, and World Technology Awards. In 2016, the President of Germany awarded him the Officer's Cross of the Order of Merit (Bundesverdienstkreuz 1. Klasse).
A Harvard and Oxford dropout, former Oxford don, honorary US architect, and Swedish engineering academician, he has taught at ten universities, most recently Stanford's School of Engineering and the Naval Postgraduate School (but only on topics he's never formally studied, so as to retain beginner's mind). He served 2011–18 on the U.S. National Petroleum Council.
Time has named him one of the world's 100 most influential people, and Foreign Policy, one of the 100 top global thinkers. His latest books, with various coauthors, include Natural Capitalism (1999), Small Is Profitable (2002), Winning the Oil Endgame (2004), The Essential Amory Lovins (2011), and Reinventing Fire (2011). His main recent efforts include supporting RMI's collaborative synthesis, for China's National Development and Reform Commission, of an ambitious efficiency-and-renewables trajectory to inform the 13th Five Year Plan, helping the Government of India adopt shared, connected, and electric mobility, and exploring how to make integrative design the new normal, so investments to energy efficiency can yield increasing rather than diminishing returns.
Lovins is the keynote speaker Monday night.
---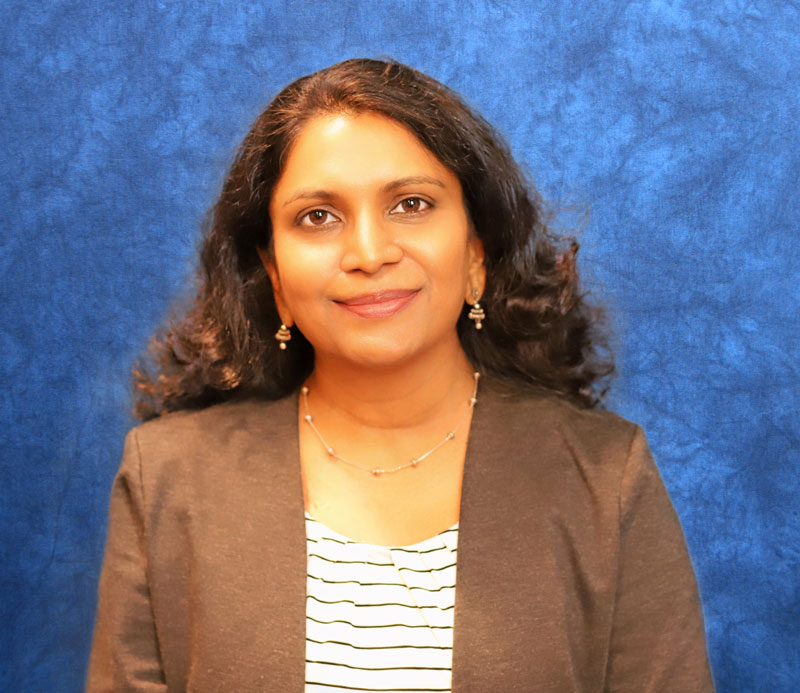 Sushma Masemore
Deputy Assistant Secretary for Environment & State Energy Director, North Carolina
Sushma Masemore has 29 years of federal, state, and industrial experience in air pollution engineering and energy systems. She began her career designing process control equipment and moved to environmental consulting where she collaborated with businesses, technology developers, and energy companies. Sushma has managed teams of engineers and scientists to develop air quality rules, state implementation plans, and a comprehensive air quality program based on air quality modeling, forecasting, and emissions analysis.
At the State Energy Office, Sushma oversees programs related to weatherization assistance, energy planning, and energy efficiency. Sushma is also leading implementation of Governor Cooper's Executive Order on climate change and clean energy economy by bringing clean energy solutions and sustainable practices to North Carolina businesses, citizens, and government operations.
Sushma has a B.S. in Chemical Engineering from University of Maryland Baltimore County, and is a licensed Professional Engineer in NC.
---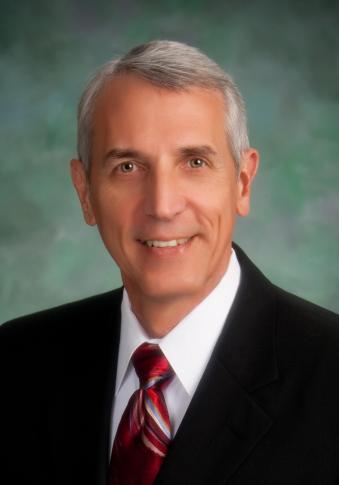 Representative John Szoka
NC House of Representatives
District 45, Cumberland County
John Szoka graduated from Maple Heights High School in Ohio in 1972. He graduated from the United States Military Academy at West Point in 1976, earning a Bachelor's Degree in Engineering and was commissioned a Second Lieutenant in the U. S. Army. While in the Army, he earned his Master's Degree in Operations Research from the University of Texas at Austin in 1985. Szoka served over 20 years as an Infantry Officer, Ranger and Airborne qualified, in a variety of command and staff positions, retiring from active duty as a Lieutenant Colonel.
Since his retirement from the Army he has owned several successful small businesses. He currently is employed in the mortgage lending business. He recently started a new manufacturing business and holds two US Patents for one of the products they produce.
First elected in 2012, Representative Szoka was reelected to his fourth term in the House.  In House leadership, he is the House Republican Conference Leader; Senior Chairman of the Finance Committee; Chairman of the Energy and Public Utilities Committee; and Chairman of the Joint Legislative Commission on Energy Policy.  Representative Szoka and his wife, Laurie, also a retired Army officer and a Nurse Practioner, reside in Fayetteville, North Carolina and have two grown children, Hunter and Morgan.
---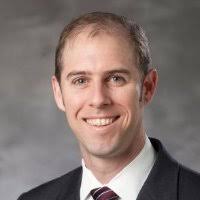 Jeremy Tarr
Jeremy Tarr is the policy adviser on energy, environment, transportation and natural resources in the Office of North Carolina Governor Roy Cooper. He previously worked at the U.S. Environmental Protection Agency and the Nicholas Institute for Environmental Policy Solutions at Duke University. Before joining the Nicholas Institute, Jeremy served as a law clerk for the Honorable Patricia Timmons-Goodson at the Supreme Court of North Carolina. Jeremy is a graduate of Davidson College and UNC School of Law.
---
Zoë Gamble Hanes
Nelson Mullins
Zoë Gamble Hanes has over a decade of experience working within renewable energy. As the CEO of Pine Gate Renewables, Vice President and General Counsel of FLS Energy, Inc. and attorney at Nelson Mullins, she has placed 1 GW of solar assets and raised approximately $2 billion in project and corporate finance. Zoë has structured and negotiated project finance for over 150 renewable energy projects across the US. During that time she has worked on state and federal policy to advance a clean energy economy.
---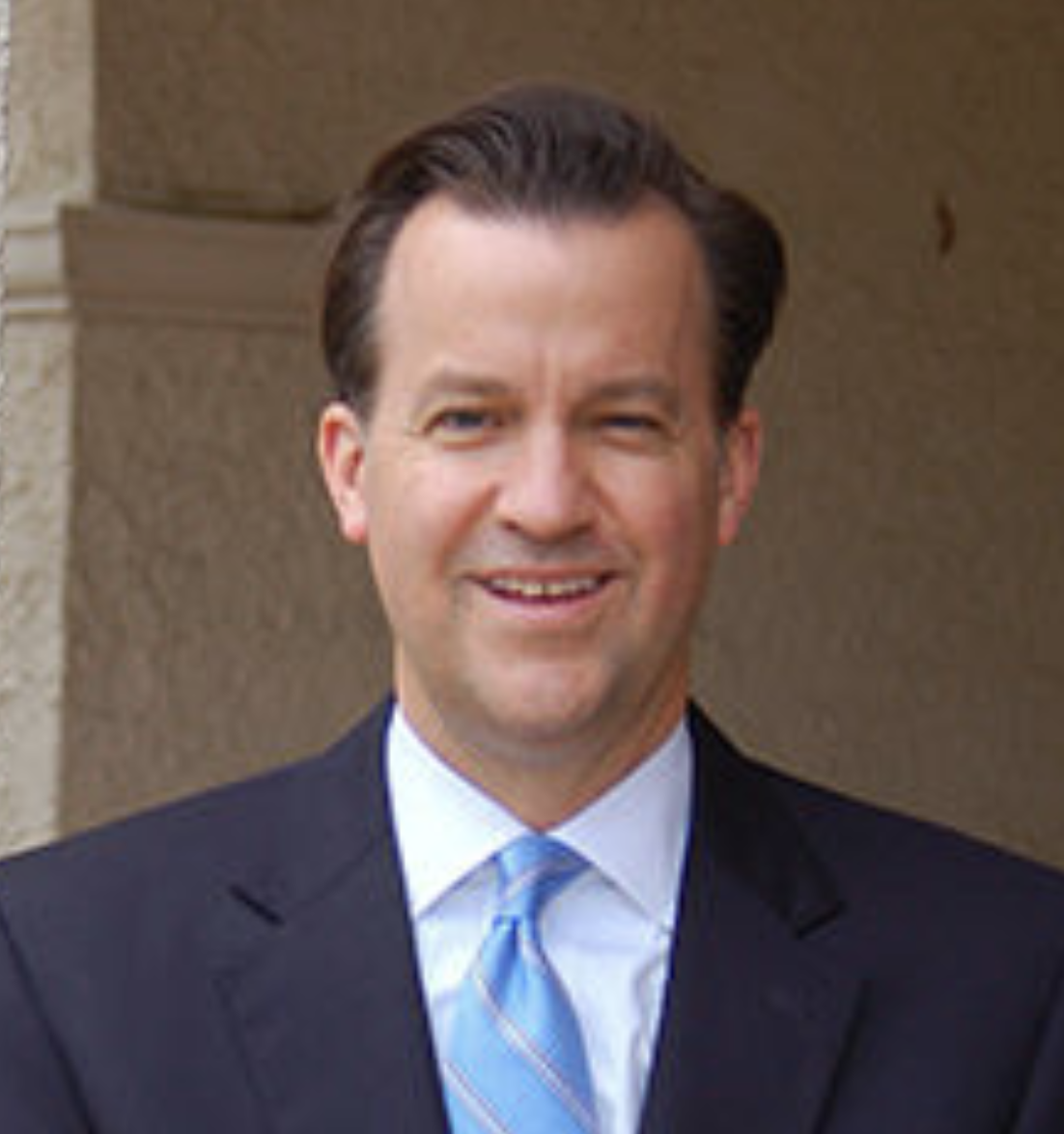 Chancellor Todd Roberts
North Carolina School of Science and Mathematics
The University of North Carolina Board of Governors appointed Dr. J. Todd Roberts as the fourth chancellor of North Carolina School of Science and Mathematics in August 2010. Under his leadership the school has launched a five-year comprehensive strategic planning process to steer its growth and extend its impact across North Carolina. A Durham native, Roberts began his career in education as a Durham Public Schools teacher and principal. Most recently he served as superintendent of the Ann Arbor Public Schools in Michigan.
BA, English, Duke University
MEd, EdD, University of North Carolina at Chapel Hill
---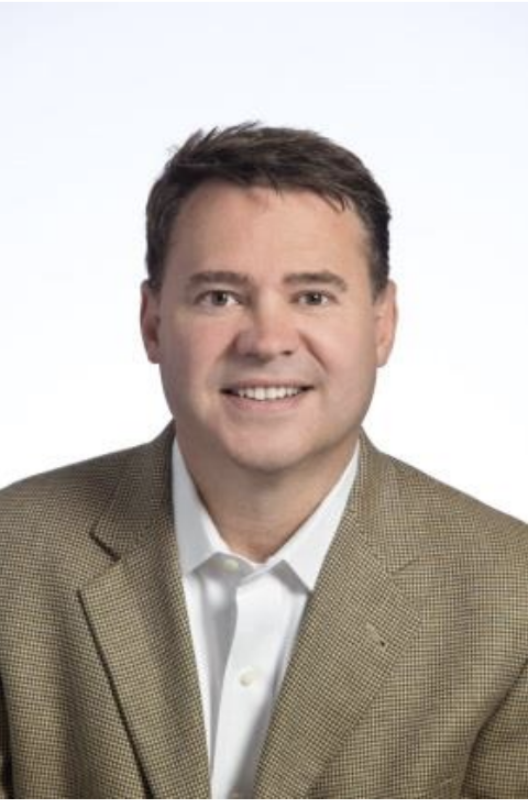 W. Scott Tew
Executive Director, Center for Energy Efficiency and Sustainability, Ingersoll Rand
Scott Tew is the founder of the Center for Energy Efficiency & Sustainability at Ingersoll Rand (CEES) which supports all of the company's strategic brands — Club Car, Ingersoll Rand, Trane and Thermo King — and is responsible for forward-looking sustainability initiatives aimed at transitioning to more efficient and climate-friendly solutions, and minimizing resource use within company facilities.
In addition, Tew serves as a thought leader in linking public policy, economic impacts and a value-stream approach to sustainability. His recent efforts have led to the development of world-class initiatives including introduction of the company's comprehensive triple-bottom-line targets, the creation of the EcoWiseTM product portfolio, industry-leading public commitment to combat climate change at the UN Climate Summit; and as a pioneer in integrated reporting. Most recently, Ingersoll Rand received the Best Environmental Stewardship Award from the US Chamber Foundation, obtained a perfect score on the global Corporate Equality Index and is the only industrial company to be listed to both the World and North America Dow Jones Sustainability Indexes for the past 8 years. Prior to this role, he led high profile programs to advocate for energy efficiency, green buildings and global greenhouse gas emissions standards and policies.
Tew holds graduate and undergraduate degrees in environmental science and ecology from Livingston University. He plays key roles in the World Environment Center; the Alliance to Save Energy; the Global Sustainability Centre (Europe); TERI Council for Business Sustainability (India); the US Business Council for Sustainable Development (USBCSD); and the Advanced Energy Economy (AEE). In addition, he is a member of the North Carolina Energy Policy Council and was recently named North Carolina Industry Leader of the Year in Energy by Charlotte Business Journal and is the recipient of the "Leading the Way" award in CSR by Corporate Responsibility Magazine. He is the author of myriad white papers related to energy efficiency and sustainable practices and contributed to the recently released book, Practicing Sustainability, by Springer Publishing.
---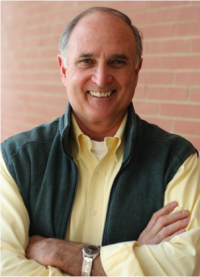 David W. Orr
Paul Sears Distinguished Professor of Environmental Studies and Politics, Oberlin College
Paul Sears Distinguished Professor of Environmental Studies & Politics, Emeritus. He also served as "Counselor to the President" of Oberlin College for ten years. He is the author of eight books, including Dangerous Years: Climate Change and the Long Emergency (Yale, 2016) and Down to the Wire: Confronting Climate Collapse (Oxford, 2009) and co-editor of three others. He has authored over 220 articles, reviews, book chapters, and professional publications. In the past twenty-five years he has served as a board member or adviser to ten foundations and on the Boards of many organizations including the Rocky Mountain Institute, Bioneers, and the Aldo Leopold Foundation. He is currently a Trustee of the Alliance for Sustainable Colorado, Children and Nature Network, and the WorldWatch Institute. He has been awarded nine honorary degrees and a dozen other awards including a Lyndhurst Prize, a National Achievement Award from the National Wildlife Federation, leadership awards from the U.S. Green Building Council (2014) and from Second Nature (2012), and a lifetime achievement award from Green Energy Ohio (2015) and the North American Association for Environmental Education (2018). He has lectured at hundreds of colleges and universities throughout the U.S., Europe, Latin America, and Asia. He headed the effort to design, fund, and build the Adam Joseph Lewis Center, which was named by an AIA panel in 2010 as "the most important green building of the past thirty years," as "one of thirty milestone buildings of the twentieth century" by the U.S. Department of Energy, and as one of "52 game-changing buildings of the past 170 years" by the editors of Building Design +Constructionin January, 2016. He was instrumental in the design and funding of the Platinum-rated Peter B. Lewis Gateway Center. He is the founder of the Oberlin Project and a founder of the journal Solutions. His current work is on the state of American democracy (www.stateofamericandemocracy.org) that includes publication of a co-edited book Democracy Unchained: Politics as if All People Matter (The New Press, 2020) and public events in major cities across the U.S.
---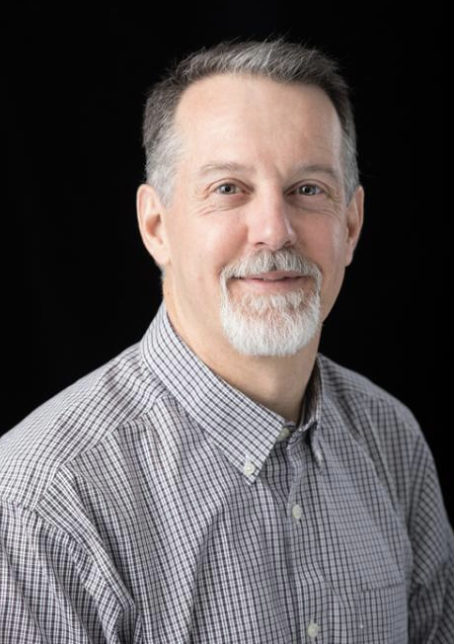 Jeff Ramsdell
Faculty in Residence for Innovation Campus
Professor Ramsdell is the Faculty in Residence for Innovation Campus, and was a founding organizer of the Appalachian Energy Summit.
---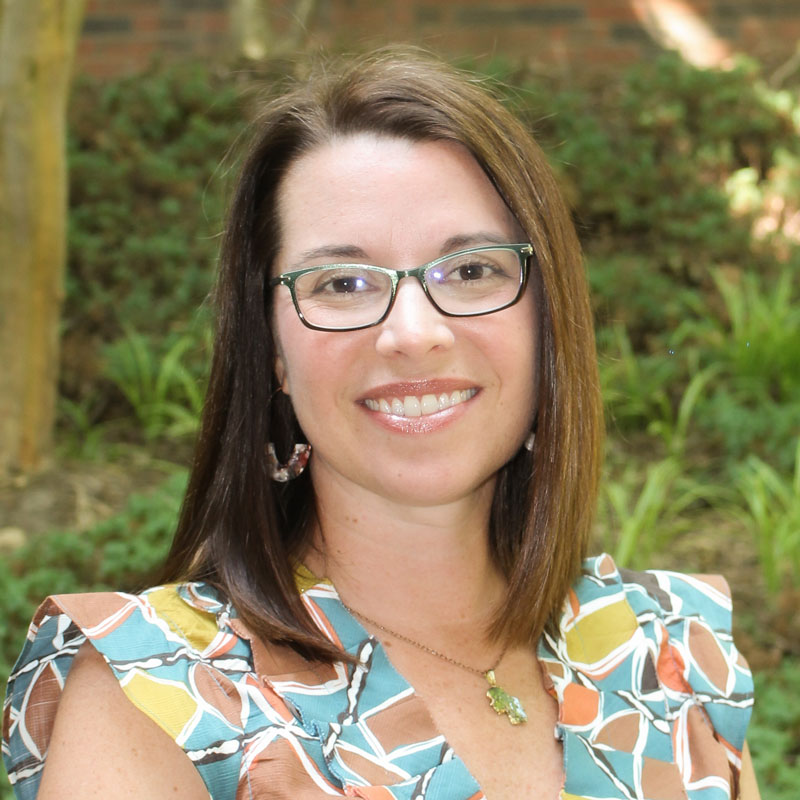 Lindsay Batchelor
Interim Sustainability Director at NC State University
Lindsay grew up in a small town on the Tennessee river and received her undergraduate degree in Environmental Studies from the University of North Carolina- Asheville. Lindsay has spent the last 16 years helping build and forward sustainability efforts at NC State. Over that time, she has experienced the evolution of what sustainability means on a college campus along with the ever changing opportunities to move the needle. Lindsay most enjoys the partnership and relationship building that collaborative sustainability programs require. Her program development topics have included climate impact, sustainable food, sports sustainability, wellness and academic integration among others.
---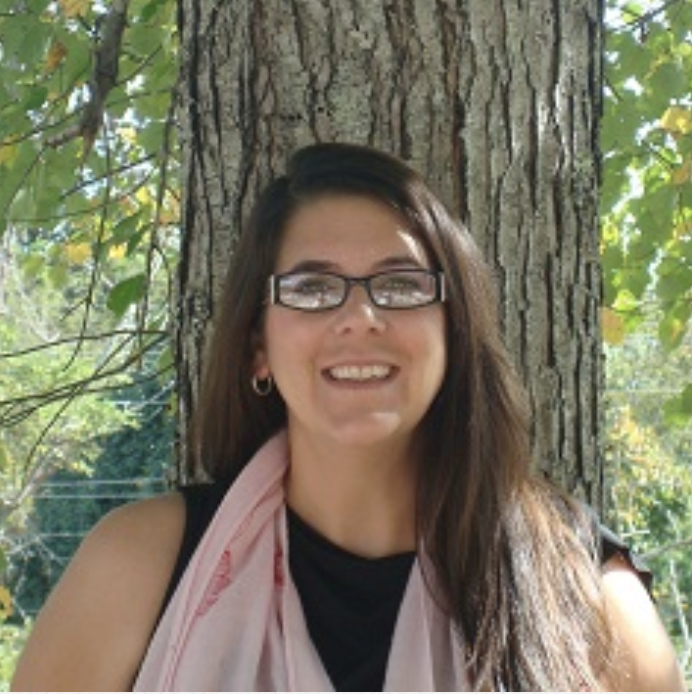 Lauren Bishop
Chief Sustainability Officer, Western Carolina University
Lauren has been serving at WCU since 2005. She became the Energy Manager for the Facilities Management Department in 2007. In 2014 she transitioned into her current role as Chief Sustainability Officer. Her focus includes taking a holistic approach to integrating sustainability and waste reduction systematically across the campus and community. It is a dynamic goal that includes utilizing campus as a living learning laboratory for student engagement, research, and high impact learning. Her family includes her husband Blair and two young boys, Harper and Myles. In her free time, she likes to enjoy time outside with her family, hiking, traveling, playing in her garden, and being a mom.
---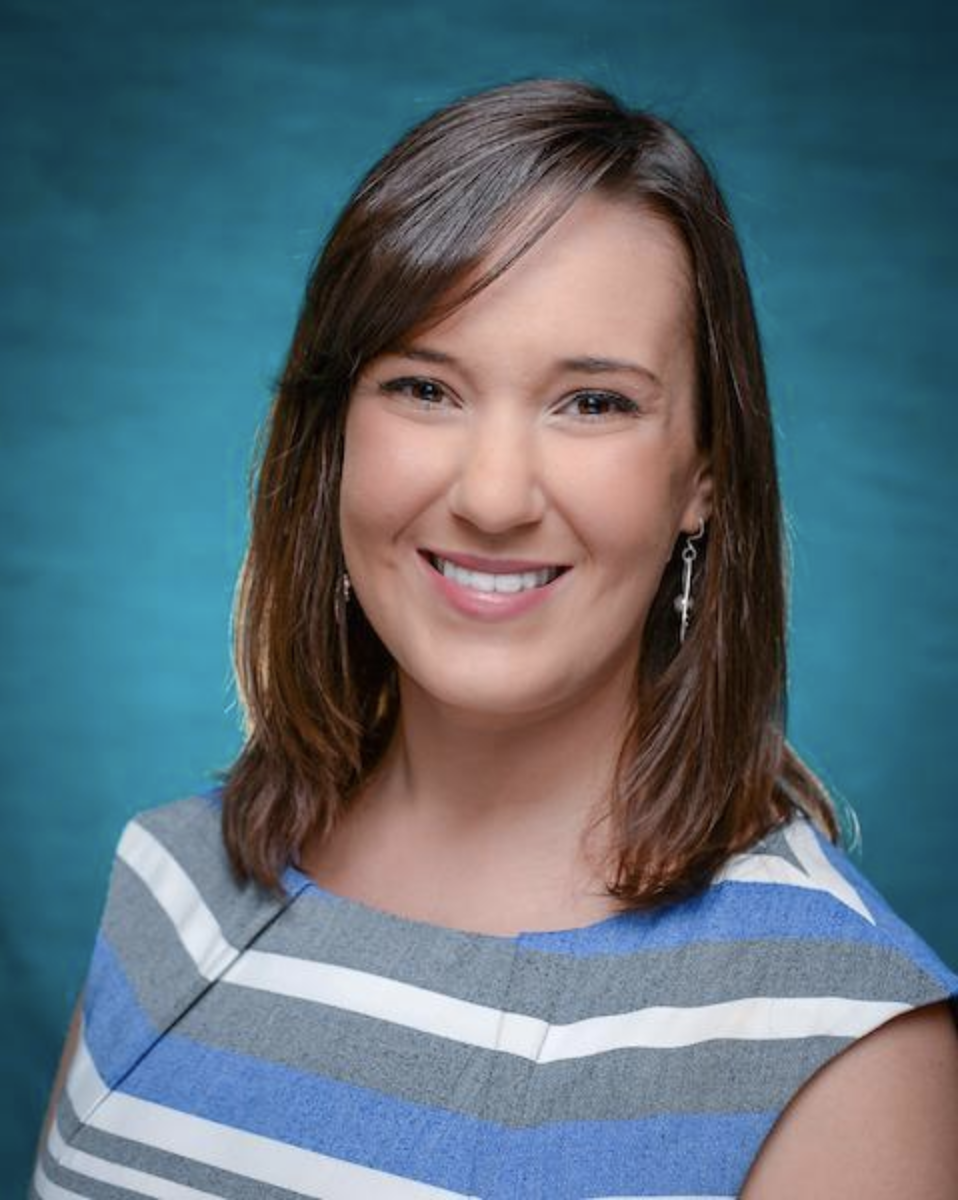 Kathryn Pohlman
Chief Sustainability Officer for UNCW
As the Chief Sustainability Officer of UNCW, I have the privilege of being part of an awesome community that is dedicated to preserving our natural areas and committed to social equality. As a North Carolina native, I have spent my entire life exploring, playing, studying, and fighting for the unique beauty of this state. Since graduating from UNCW with undergraduate degrees in Marine Biology and Environmental Science, I briefly worked in air quality testing before taking the role of the university's first Sustainability Coordinator (I preferred the title of Sustainability Captain). Since then, we have built a department for sustainability from the ground up. I was fortunate enough to aid the university in greenhouse gas inventories, waste assessments, the UNC systems first bikeshare program, stormwater pollution mitigation efforts, a student peer education program, a Sustainability minor, and so much more. My passions have extended into non-profits as the former president of the Coastal Composting Council and Plastic Ocean Projects, and leadership in the NCDOT Watch for Me NC program. My newest passion involves improved food relief communications after natural disasters, especially hurricanes. In my free time I try to run (slowly), bake, garden, and study for my masters, but I usually just end up having a good beer with friends.
---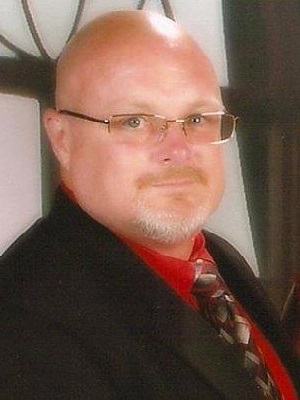 Reid Conway
Senior Energy Specialist for the State Energy Office in North Carolina
Reid Conway serves as the Senior Energy Specialist for the State Energy Office in North Carolina. In this role, Mr. Conway serves as technical expert on energy related topics with the primary focus on energy efficiency strategies within local and state governmental sectors providing onsite energy assessments, strategic energy planning, oversite of performance contracting and consultation services. Mr. Conway serves as the Public Co-Chair of the NC Chapter of the Energy Services Coalition and serves on the National Energy Services Coalition Board. Mr. Conway has currently serving his second stint with the North Carolina Energy Office. In between, Mr. Conway created a technical assistance program for the Office of Energy Programs for the state of Tennessee. He serves on several boards focusing on renewables, biofuels and clean air. His background is in electric utility industry, performance contacting, facility maintenance, building codes and HVAC. Mr. Conway served on a committee that help write the 2012/2018 NC Energy Conservation Code. Mr. Conway is a licensed HVAC Contractor and one of the first Professional Energy Managers in the country. Mr. Conway has a Bachelor's degree in Business from Mercer University in Atlanta, Georgia and an Energy Management Diploma from North Carolina State University in Raleigh, North Carolina.
---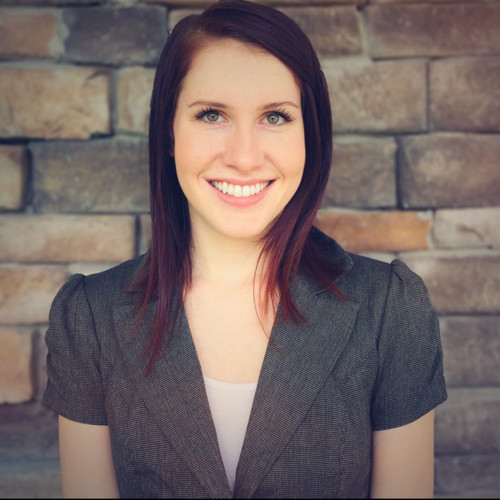 Emily Burnett
NCDEQ
Emily is a local government recycling specialist with the North Carolina Department of Environmental Quality, where she provides communities with recycling technical assistance regarding outreach, markets, and operations. She previously worked as the Recycling Education Coordinator for Jackson County, NC, and partnered with the Jackson County Public School System to improve recycling efforts and develop an educational program for students.
Before that, she was earning her Master's in Environmental Policy from Bard College in New York and working for the NYC Department of Sanitation (DSNY). While working for DSNY, she helped coordinate the first ever NYC Food Waste Fair and implement the Food Waste Fair Microgrant Program, which supports NYC businesses beginning or expanding food waste diversion efforts. She is passionate about waste management, environmental sustainability, and community engagement. In her free time she enjoys being outdoors with friends and her poodle, Tilda Swinton.
---
Cindy Shea
Sustainability Director, UNC Chapel Hill
Cindy Shea is a LEED Accredited Professional who founded the Sustainability Office at UNC Chapel Hill in 2001. Ms. Shea is an advisor to the student-run Renewable Energy Special Projects Committee, which has invested more than $2 million in green energy projects since 2004. Following the completion of the Strategic Sustainability Plan led by Ms. Shea, the Chancellor at UNC-CH elected to focus on the Three Zeros Environmental Initiative to achieve climate neutrality, water neutrality, and zero waste. In 2010, Ms. Shea received the Chancellor's Award for her advocacy and success in advancing campus sustainability initiatives.
---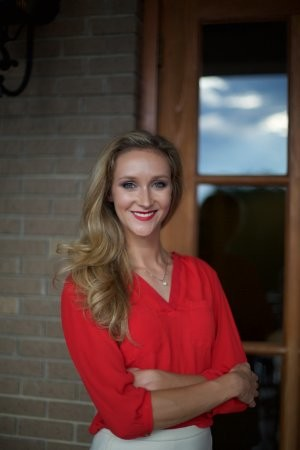 Sarah Sutton
I am currently finishing my first year as a Physical Chemistry PhD student in the Papanikolas Lab at UNC Chapel Hill. My research specifically focuses on imaging and characterizing the temporal resolution of carrier dynamics in materials used for solar energy conversion.
---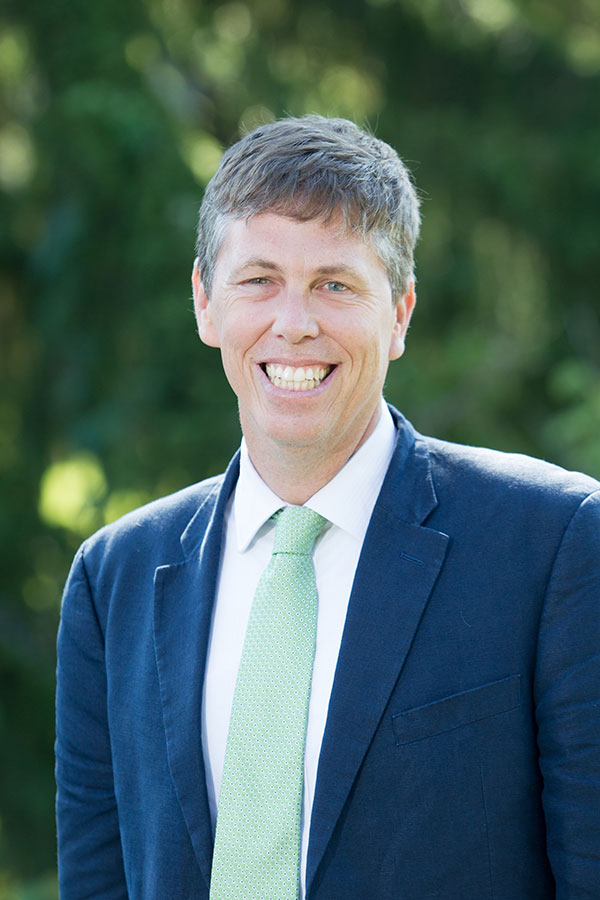 Lee F. Ball Jr.
Lee F. Ball Jr. has a doctorate in Sustainability Education, a master's degree in Environmental Education, and a bachelor's degree in Natural Science. He spent fourteen years teaching sustainable building in Appalachian State University's Department of Sustainable Technologies and the Built Environment. Lee's scholarly work focuses on sustainability leadership, sustainability literacy, the valuation of sustainability, biophilic/ecophilic design, and change agency related to community engagement. He is also the co-chair and a founding member of Appalachian State University's Sustainability Council. Lee is an integral part of the university's leadership and is involved with many decisions related to campus master planning and strategic planning. He is also active globally and has lead international programs to Peru, Columbia, Costa Rica, and Australia. In addition, Lee is heavily involved with numerous local and regional sustainability focused organizations.
Lee served as a Leadership Luncheon speaker and event host for the Appalachian Energy Summit.