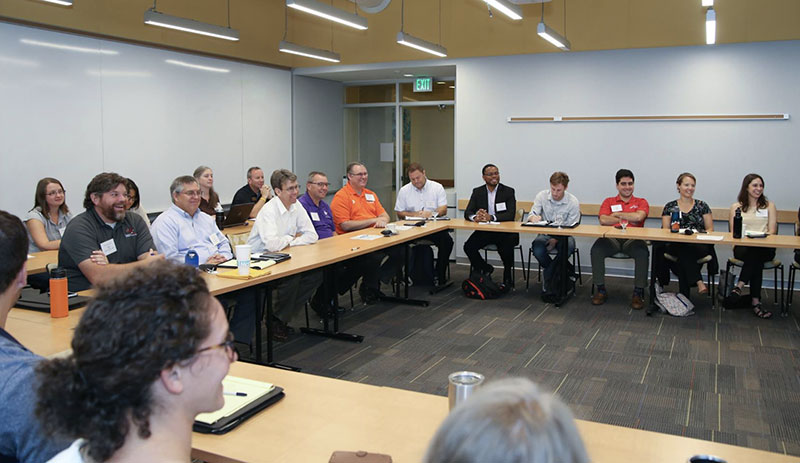 Collegiate Recycler's Coalition, CRC annual meeting, part of the Energy Summit.
The 2019 Appalachian Energy Summit will be held July 29-31 at Appalachian State University in the beautiful surrounds of Boone, North Carolina.
This year's Appalachian Energy Summit theme, "Creating a Resilient Energy Future," is a direct response to the need for us to adapt to changing markets, weather patterns, and technologies. The UNC System has a demonstrated track record as a leader in energy efficiency and we have a responsibility to continue our leadership as we transition toward a more resilient and responsive energy infrastructure.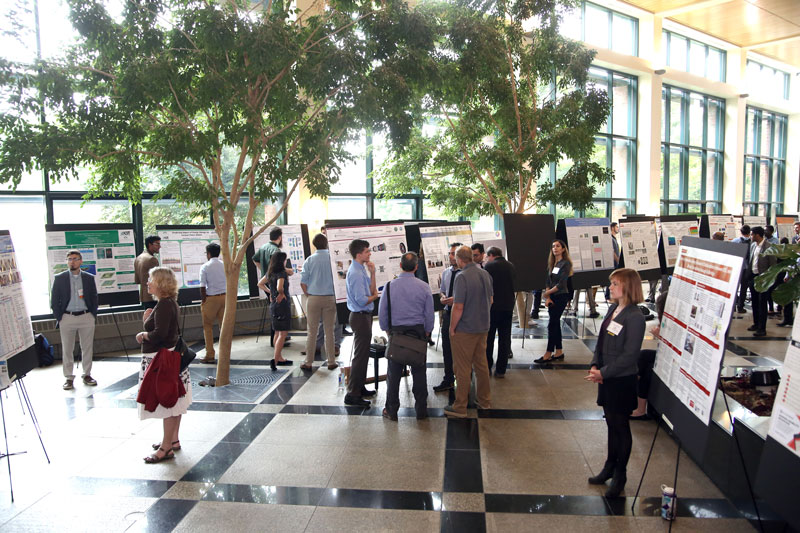 Held concurrently with the main Energy Summit, the Student Summit includes a poster design contest in the Plemmons Student Union Solarium.
This is the 8th year the energy, sustainability, and academic communities of the state and region have gathered to share information, innovation, and best practices. The Summit serves as an opportunity for experts, policy makers, and students to engage in collective efforts to further develop clean energy on campus, and to meet sustainability goals.
The Summit features plenary sessions, ongoing working groups, a parallel Student Summit, meetings, and tours of energy and sustainability initiatives on and around the Appstate campus.

NC Representative John Szoka, Senior Chairman of the Energy and Public Utilities Committee and Chairman of the Joint Legislative Commission on Energy Policy addresses the 2018 Energy Summit attendees.
Collaborative Research Networking Reception

Ransom Cafe
747 W King St, Boone, NC
Tuesday 30th July, 2019
6:00 - 8:00pm
The Research Institute for Environment, Energy, and Economics (RIEEE) is hosting a networking reception for Energy Summit attendees interested in meeting colleagues who share similar interests in research on topics related to energy, environment, and sustainability. This event will be hosted at Ransom Cafe in downtown Boone, which is also the location for Wine to Water, a local nonprofit partner in research with RIEEE. Participants from industry, academia, nonprofit and government agencies are all invited to attend, but space is limited.