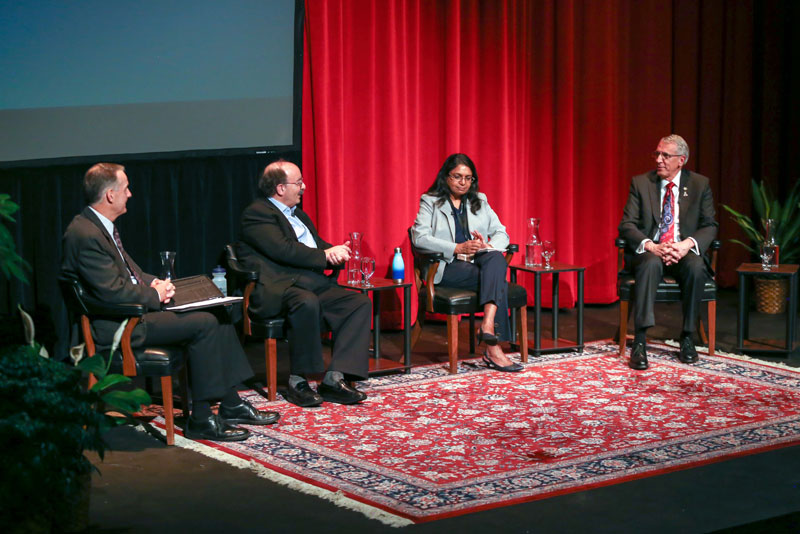 Keynote speaker Amory Lovins, Sushma Masemore and NC Representative John Szoka feature on the Keynote Panel at the 2019 Appalachian Energy Summit.
The 2019 Appalachian Energy Summit was the eighth-annual gathering of some of the world's best minds in energy policy and practice. This unique three-day event, held in Boone each year, brought together energy, sustainability, and academic communities of the state and region to share knowledge, innovation, and best practices.
The theme for 2019 was "Creating a Resilient Energy Future", and the Summit focused on the responses needed from us to adapt to changing markets, weather patterns, and technologies.
Attendees heard from a range of academic, corporate and government speakers, and had the opportunity during working groups and breaks to share knowledge and experience, and to engage in collaborative work to further develop clean energy on campus.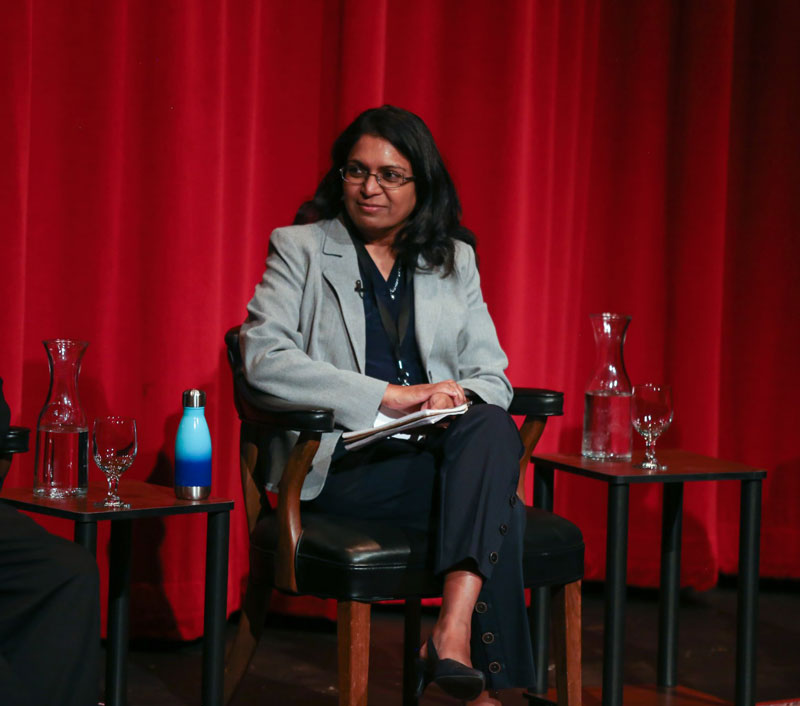 Sushma Masemore, Deputy Assistant Secretary for Environment & State Energy Director, NC.
Aiming for $1 billion in avoided energy costs for the UNC system by 2020, this year saw that we are on track to meet that goal with over $924 million in avoided costs to date.
"The UNC System has a demonstrated track record as a leader in energy efficiency," says Dr. Lee Ball, Chief Sustainability Officer at Appalachian State University. "We have a responsibility to continue our leadership as we transition toward a more resilient and responsive energy infrastructure."
The Summit also featured a Student Summit and Poster Competition with students from across the region.
2019 Sponsors