Energy Summit 2018 - Speakers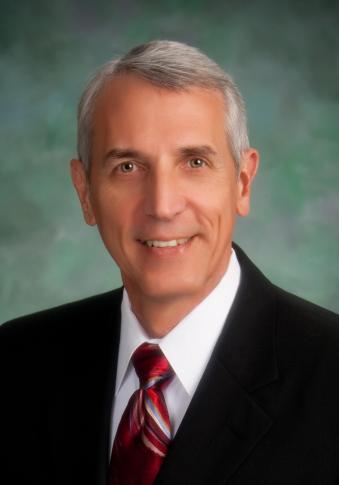 John Szoka
NC General Assembly Representative, Senior Chairman of the Energy and Public Utilities Committee, and Chairman of the Joint Legislative Commission on Energy Policy
John Szoka graduated from Maple Heights High School in Ohio in 1972. He graduated from the United States Military Academy at West Point in 1976, earning a Bachelor's Degree in Engineering and was commissioned a Second Lieutenant in the U. S. Army. While in the Army, he earned his Master's Degree in Operations Research from the University of Texas at Austin in 1985. Szoka served over 20 years as an Infantry Officer, Ranger and Airborne qualified, in a variety of command and staff positions, retiring from active duty in 1996 as a Lieutenant Colonel.
Since his retirement from the Army he has owned several successful small businesses. He currently is employed in the mortgage lending business. He recently started a new manufacturing business and holds a US Patent for one of the products they produce.
First elected in 2012, Representative Szoka is serving his third term in the House. In House leadership, he is Senior Chairman of the Energy and Public Utilities Committee; Chairman of the Joint Legislative Commission on Energy Policy; Chairman of the Finance Committee; Vice-Chair of the Elections and Ethics Law; Vice Chairman of Rules, Calendar & Operations of the House, and Vice-Chairman of the House Select Committee on Redistricting.
Representative Szoka and his wife, Laurie, also a retired Army officer and a Nurse Practitioner, reside in Fayetteville, North Carolina and have two grown children, Hunter and Morgan.
---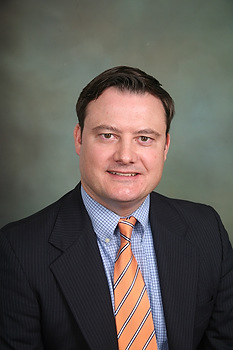 Keith Benson
Director, Energy for Navy Installations Command
Keith Benson is currently the Director, Energy for Navy Installations Command located at the Washington Navy Yard in Washington D.C. Keith manages the Navy's Shore Energy Program across 11 Regions, and 71 Installations covering 2.1 million acres with a diverse $2-B project portfolio. Prior to this position, Keith served as Senior Sustainability Officer at the White House Council on Environmental Quality (CEQ) where he was responsible for the Federal Government's Energy Portfolio which spanned Federal Government operations including 360,00 buildings, 650,000 vehicles, and $445-B annually in purchased goods and services. Keith has earned advanced engineering degrees from both Stanford University in Palo Alto, CA and Norwich University (Military College of Vermont) in Northfield, VT; and lifetime membership with Chi Epsilon and Tau Beta Pi National Engineering Honor Societies. Keith is a former naval officer, civil and environmental engineer and acquisition professional with global experience spanning 40-countries.
---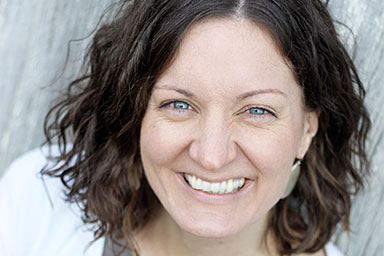 Meghan Fay Zahniser
Executive Director, The Association for the Advancement of Sustainability in Higher Education (AASHE)
Meghan has been with AASHE for nine years and previously held the positions of Director of Programs and STARS Program Manager. Prior to AASHE, Meghan worked as Sustainability Specialist at NELSON, where she provided sustainability expertise and consulting services to various clients. She also spent over five years working at the U.S. Green Building Council where, as Manager of Community, she developed and managed a local chapter network for building industry professionals and helped create the Emerging Green Builders program that integrates students and young professionals into the green building movement.
Meghan also worked as Environmental Educator for the University at Buffalo Green Office, organizing campus and community education focused on energy conservation, green building, and sustainable living.
She holds a bachelor's degree in Social Sciences, with concentrations in environmental studies and health & human services, from the University at Buffalo, a master's degree in Organization Management and Development from Fielding Graduate Institute and a certificate in massage therapy from the Potomac Massage Training Institute.
---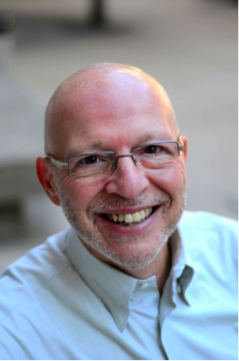 Anthony Cortese
Co-founder and President of the Crane Institute of Sustainability, and Principal of the Intentional Endowments Network
Dr. Cortese is Co-founder and President of the Crane Institute of Sustainability and a Principal of the Intentional Endowments Network. He has been actively engaged in public policy and educational transformation on climate change and other large system sustainability challenges for 40 years. He founded Second Nature, the Boston-based advocacy organization committed to promoting sustainability through higher education, along with U.S. Senator John Kerry, Teresa Heinz Kerry and Bruce Droste. He served as Second Nature's president from March 1993-August 2012.
He was the organizer of the Presidents' Climate Leadership Commitment and co-founder of the Association for the Advancement of Sustainability in Higher Education (AASHE) and the Higher Education Association Sustainability Consortium. He is Principal of Sustainable Visions, LLC a frequent consultant to higher education, industry and non-profit organizations on institutionalization of sustainability principles and programs.
Dr. Cortese was one of the founding employees of the US EPA and the Commissioner of the Massachusetts Department of Environmental Protection. He was the first Dean of Environmental Programs at Tufts University and founded the award-winning Tufts Environmental Literacy Institute in 1989 that helped integrate environmental and sustainability perspectives in over 175 courses. He also organized the effort that resulted in the internationally acclaimed Talloires Declaration of University Leaders for a Sustainable Future in 1990 now signed by over 350 presidents and chancellors in over 50 countries.
Dr. Cortese is a trustee of Green Mountain College and a Fellow of the American Association for the Advancement of Science. He served as a trustee of Tufts University and was a founding member of the board of directors of The Natural Step US and of the Environmental Business Council of New England. He has been a consultant to UNEP, a member of the EPA Science Advisory Board, President Clinton's Council on Sustainable Development's Education Task Force and a Woodrow Wilson Fellow for Higher Education.
---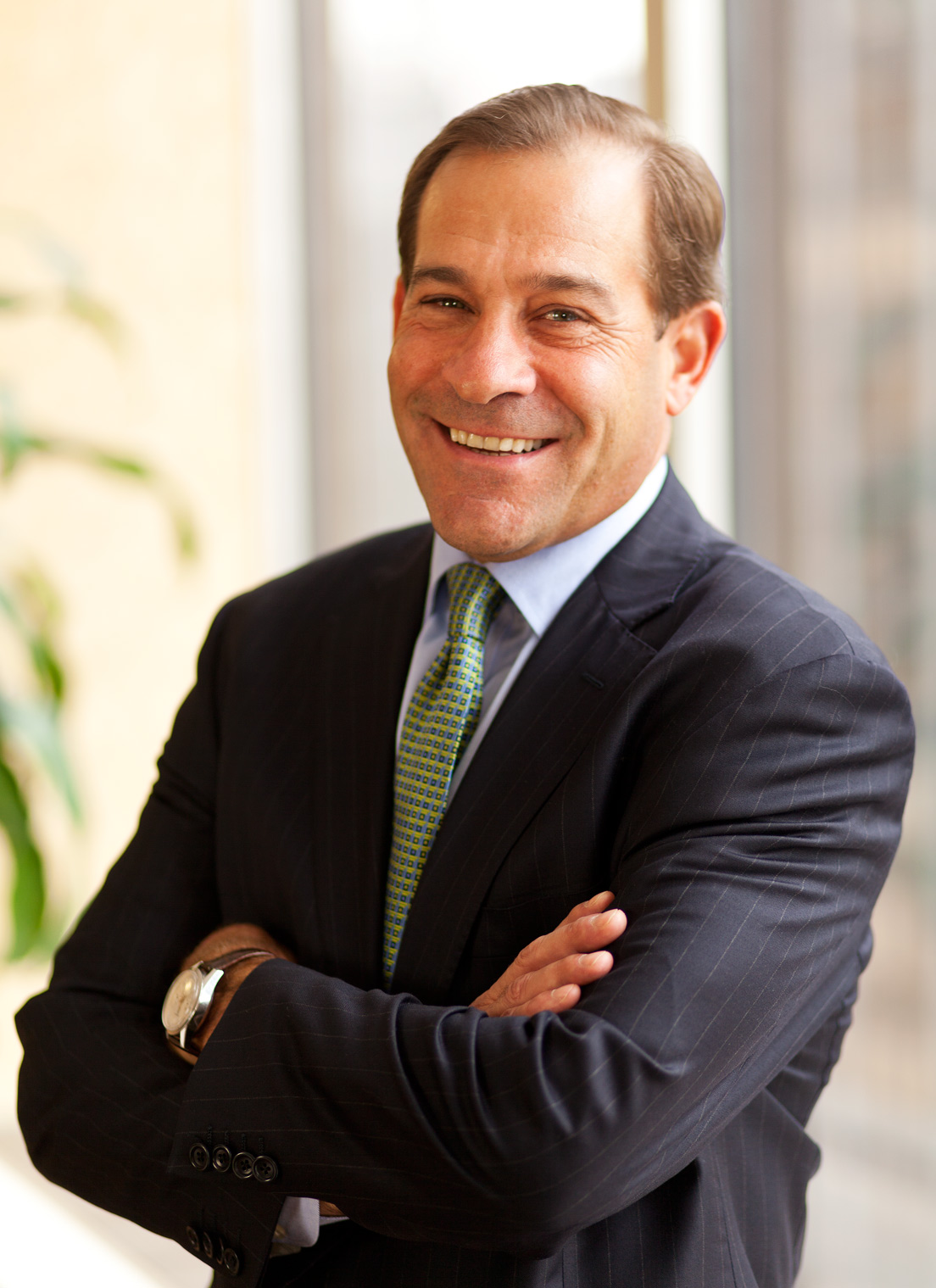 Glen Macdonald
Crane Institute Board Member
Glen is wealth and investment advisor servicing private families, closely held businesses, foundations and endowments. He was previously a partner at PricewaterhouseCoopers management consulting unit and advised companies on business strategy, marketing, venture formation, restructurings and financial management. Glen co-founded and serves as Chairman of the Wealth & Giving Forum Advisory Board. He had previously served as the organization's chief executive from 2004 to 2014. He has presented his perspective on philanthropy and the responsible deployment of capital at various conferences, including the Vaclav Havel's Forum 2000 Conferences in Prague, Renaissance Weekend, Forbes Family Business Conference, NYU Wagner School, The CFA Society of Philadelphia, the Social Impact Exchange Conferences and the Family Wealth Alliance.
Glen was formerly a principal at a private equity firm and a vice president at Adventis Corporation, a strategy consultancy, where he served as the executive in charge of the firm's New York office. His views on industry, markets, financial management and philanthropy have appeared in a Wall Street Journal article he authored and in interviews with the New York Times, Financial Times, Chicago Tribune, The Chronicle of Philanthropy and Financial Advisor Magazine. Glen received his B.A. with highest honors in political science and economics and his MA in international relations, both from UNC-Chapel Hill. He has been a recipient of the Ford Foundation Fellowship at the Harvard Center for International Affairs, the French Government's Chateaubriand Fellowship, and a Fulbright Scholarship to conduct field research in Mexico. His research and writings have focused on economic development, foreign direct investments and the formation of common markets.
---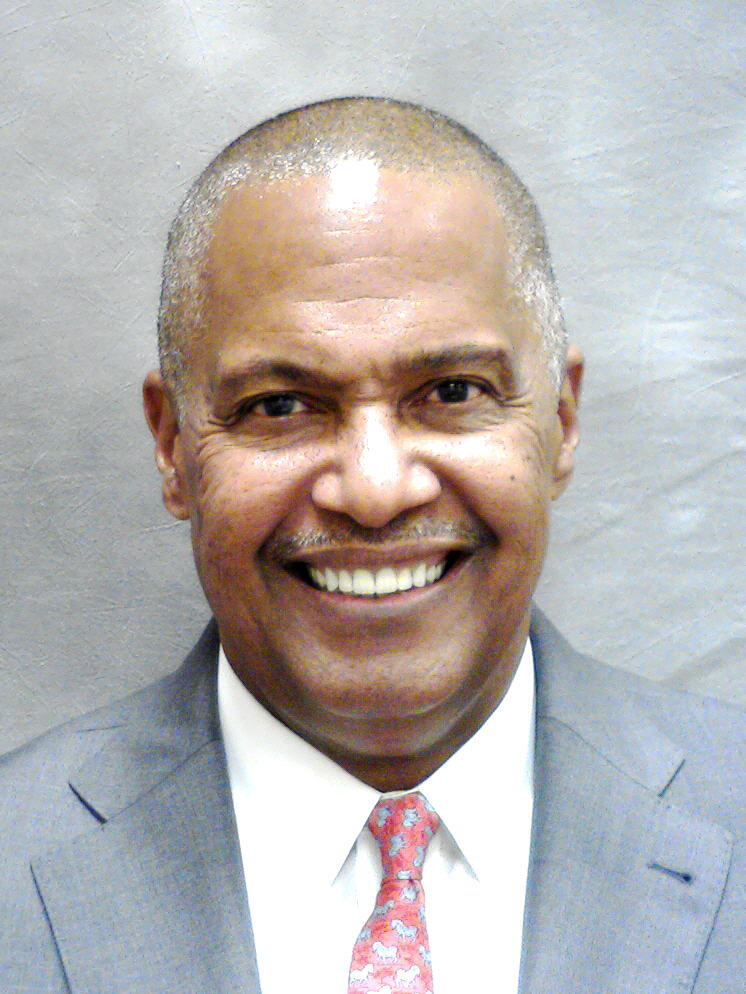 Dennis Johnson
Chief Investment Officer, TIAA Endowment & Philanthropic Services
Dennis Johnson, CFA, is the Chief Investment Officer for TIAA Endowment & Philanthropic Services. Dennis is also the Chief Investment Officer for TIAA, FSB ("TIAA Trust") responsible for the supervision, oversight and direction of all investment processes utilized by TIAA Trust and TIAA Individual Financial Services. He leads the Investment Management Group and the Investment Strategy Group.
Dennis has over 36 years of experience making asset allocation, investment, and portfolio management decisions for retail, family offices and institutional investors, including retirement funds, foundations and endowments. He also has substantial global investment experience across all major asset classes, alternative, real assets and currency hedging strategies.
Dennis has 33 years of experience advising and consulting with institutional investors around the world on sustainable investment and comprehensive ESG policies. He sits on the investment committee and risk management group and oversees the development and implementation of our responsible and impact investing solutions for our clients. Prior to joining TIAA Trust, Dennis was Chief Investment Officer of Comerica Bank in Dallas, Texas where he supervised and led all investment-related activities for Comerica Trust Company, Comerica Securities and World Asset Management; overseeing $150 Billion in assets, of which $35 billion was under discretionary management.
Prior to Comerica, Dennis was Managing Director and lead investor for Shamrock Holdings (a private family office), and Senior Portfolio Manager – Global Equity at California Public Retirement System (CALPERS), responsible for oversight of CALPERS' global investments and policies. Dennis received his Master in Finance from Virginia Commonwealth University, and BA in Economics from Virginia Military Institute. Dennis is a Chartered Financial Analyst and a member of the CFA Institute.
---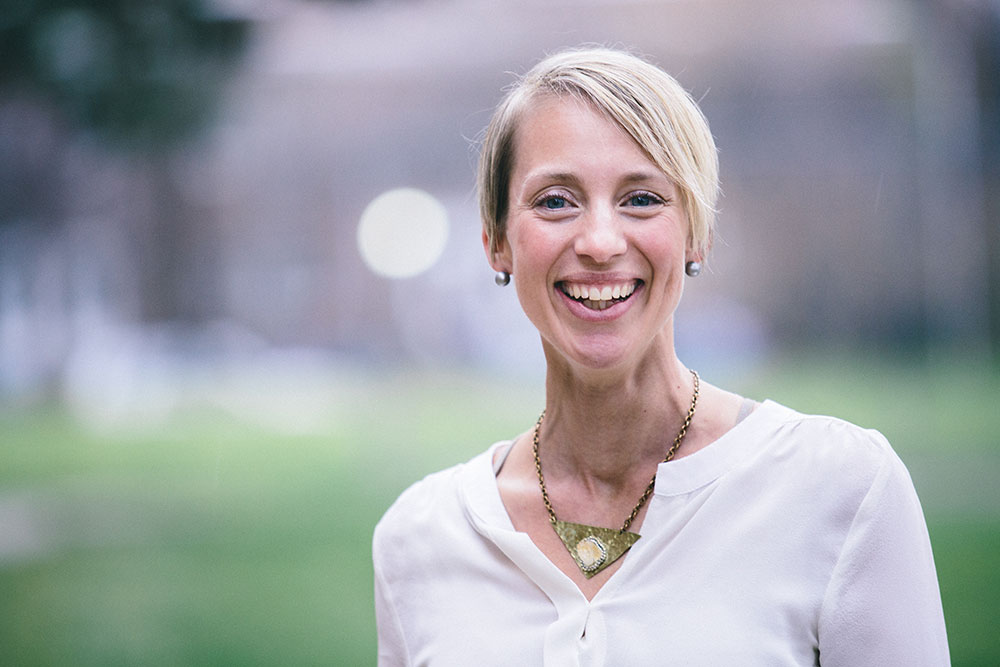 Nicole Hagerman Miller
Managing Director, Biomimicry 3.8
Nicole serves as the managing director of Biomimicry 3.8, a certified BCorp and social enterprise dedicated to help change-makers create a more sustainable world by emulating nature's designs and core principles. Nicole's background in Corporate Sustainability and global supply chain development supports her work to bring biological intelligence-based innovation solutions to a wide range of global clients dedicated to innovation and sustainability. As managing director, she also drives internal strategy, projects and initiatives that support the legacy of Biomimicry 3.8, with her primary goal to create a 100 year company. 
Her work helps drive key strategic partnerships to increase access and application of biomimicry, include clients and partners such as Johnson & Johnson, Interface, Kimberly Clark, Jacobs Engineering, and other leading Fortune 100 innovators and sustainability leaders. 
Nicole holds a degree in Business Administration from the University of Montana. She is a Fellow of Columbia University's American Assembly Next Generation Project—a review of U.S. Global Policy and the Future of International Institutions. Nicole has been included in feature stories in The Wall Street Journal and Time Magazine, as well as profiled in Digital IQ Magazine. She has received the Utah Business "30 under 30" Award for her work at Overstock.com and was recently awarded "20 under 40" by the Missoulian for her work at Biomimicry 3.8.
*Nicole is also speaking at the Student Summit.
---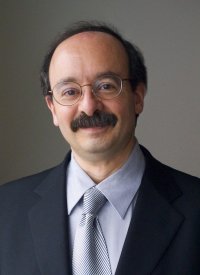 Amory Lovins
Chief Scientist, Rocky Mountain Institute
Physicist Amory Lovins (1947) is cofounder and Chief Scientist of Rocky Mountain Institute (www.rmi.org); energy advisor to major firms and governments in 65+ countries for 40+ years; author of 31 books and 600+ papers; and designer of superefficient buildings, factories, and vehicles. He received the Blue Planet, Volvo, Zayed, Onassis, Nissan, Shingo, and Mitchell Prizes, MacArthur and Ashoka Fellowships, 12 honorary doctorates, the Heinz, Lindbergh, Right Livelihood ("alternative Nobel"), National Design, and World Technology Awards, and the Officer's Cross of the Order of Merit (awarded by the President of Germany). A Harvard and Oxford dropout, former Oxford don, honorary US architect, and Swedish engineering academician, he's taught at ten universities, most recently Stanford's Engineering School and the Naval Postgraduate School. He's a member of the U.S. National Petroleum Council and and member of the Chief of Naval Operations' Advisory Board. Time has named him one of the world's 100 most influential people; Foreign Policy, one of the 100 top global thinkers.
---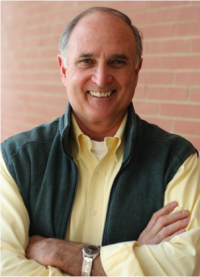 David W. Orr
Paul Sears Distinguished Professor of Environmental Studies and Politics, Oberlin College
Paul Sears Distinguished Professor of Environmental Studies & Politics, Emeritus. He also served as "Counselor to the President" of Oberlin College for ten years. He is the author of eight books, including Dangerous Years: Climate Change and the Long Emergency (Yale, 2016) and Down to the Wire: Confronting Climate Collapse (Oxford, 2009) and co-editor of three others. He has authored over 220 articles, reviews, book chapters, and professional publications. In the past twenty-five years he has served as a board member or adviser to ten foundations and on the Boards of many organizations including the Rocky Mountain Institute, Bioneers, and the Aldo Leopold Foundation. He is currently a Trustee of the Alliance for Sustainable Colorado, Children and Nature Network, and the WorldWatch Institute. He has been awarded nine honorary degrees and a dozen other awards including a Lyndhurst Prize, a National Achievement Award from the National Wildlife Federation, leadership awards from the U.S. Green Building Council (2014) and from Second Nature (2012), and a lifetime achievement award from Green Energy Ohio and the North American Association for Environmental Education. He has lectured at hundreds of colleges and universities throughout the U.S., Europe, Latin America, and Asia. He headed the effort to design, fund, and build the Adam Joseph Lewis Center, which was named by an AIA panel in 2010 as "the most important green building of the past thirty years," as "one of thirty milestone buildings of the twentieth century" by the U.S. Department of Energy, and as one of "52 game-changing buildings of the past 170 years" by the editors of Building Design +Construction in January, 2016. He was instrumental in the design and funding of the Peter B. Lewis Gateway Center. He is the founder of the Oberlin Project and a founder of the journal Solutions. His current work is on the state of American democracy (www.stateofamericandemocracy.org).
*David is also speaking at the Student Summit.
---
Jennifer Mundt
Energy Director, NC Department of Environmental Quality
Jennifer Mundt joined the N.C. Department of Environmental Quality (DEQ) in April 2017, after spending more than a decade as a nonpartisan senior legislative analyst serving the North Carolina General Assembly. While at the legislature, Jennifer drafted and evaluated energy, environmental, and public health legislation and policy.
Jennifer earned bachelor's degrees in environmental science and political science from Virginia Tech before she worked for several years as an environmental consultant in the private sector. She earned her master's degree in Public Health from the Gillings School of Global Public Health at the University of North Carolina at Chapel Hill in 2007. While at Carolina, Jennifer studied environmental policy and her culminating master's research work assessed the State's stormwater laws and their projected impacts on surface water quality.
As the Energy Director for the Department, Jennifer helps shape DEQ's energy policy and implementation. In addition to her role as Director, Jennifer serves as the Secretary's designee to the Energy Policy Council, represents North Carolina on the Regional Energy Resources Council to the Tennessee Valley Authority, and is Governor Cooper's appointee to lead the federal Bureau of Ocean Energy Management's North Carolina Renewable Energy Task Force.
Outside the office, Jennifer can often be spotted running on the Capital Area Greenway trails in Raleigh, or with her husband and two elementary-school aged daughters.
---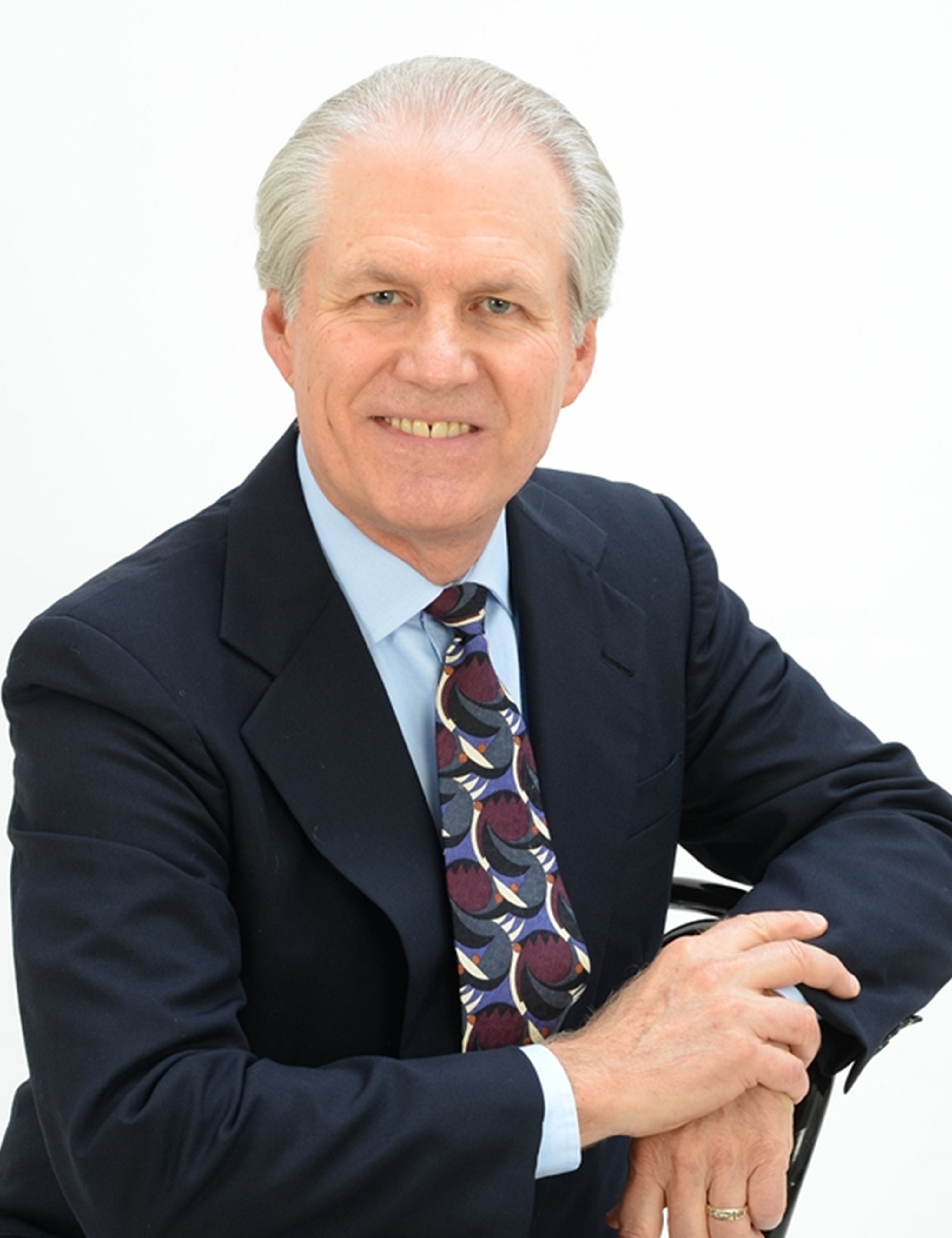 David A. Doctor
President & CEO, E4 Carolinas
David is an award-winning business builder and leader. He started his career as a public sector regional planner and in 1980 became Director of Strategy for an interstate natural gas pipeline. Subsequently, David co-founded or led seven companies, most of which were energy companies. He grew EnTrade Corporation, a natural gas marketing and trading company, to more than $1 billion in annual sales over eight years and Genscape, Inc, an energy information company, from R&D to international, cash-positive operation in 30 months. He raised more than $100 million in capital for these companies and managed the subsequent sale of three other companies. David was named an Inc. Magazine/Ernst & Young regional Entrepreneur of the Year award winner for EnTrade Corporation and Genscape, Inc.
David is also an award-winning academic innovator and organizer. While a fulltime CEO of early stage businesses, he also served from 1997 through 2005 as the University of Louisville's College of Business Bank One Entrepreneur in Residence. In 1998 he was named the College's Graduate Educator of the Year. In 2012 David joined Duke University's Energy Initiative as its administrative director.
David joined E4 Carolinas in September 2014 and serves as its President and CEO. E4 Carolinas is a trade association for 140+ Carolina energy companies which collaboratively promotes energy workforce development, economic development, federal and state policy, innovation and capital attraction. He also serves on the Board of Directors of Blue Sphere Corporation, an international, publicly traded, waste-to-energy company.
David is a 1974 Summa Cum Laude graduate of the University of Detroit.
---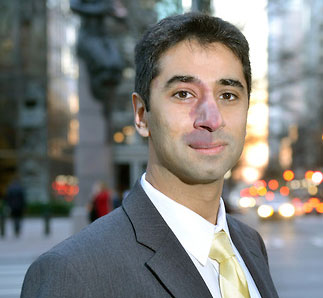 Dr. Ronak Bhatt
Principal, RIN Advisors
Dr. Ronak Bhatt is a Principal Advisor at RIN Advisors, where he advises companies on a range of strategic issues for value creation with a focus on strategy and technology commercialization. He works with companies from $50M to $10B in a variety of industries including energy, manufacturing, private equity, chemicals, and packaging. Ronak is also a founder and CEO of Rivegy, a Charlotte-based power electronics startup developing novel, low-cost, AI-enabled inverter solutions for solar PV and battery grid integration. Ronak led the North Carolina Electric Utility of the Future Initiative – an industry-academic partnership to explore the future of the electric power industry in North Carolina.
Prior to RIN Advisors, Ronak worked at McKinsey & Company, where he led consulting and client teams at Fortune 500 companies deal with their most pressing strategic challenges. Ronak also worked as a scientist at Beam Power Technology, a Boston-based startup commercializing particle accelerator technologies he developed as a graduate student for applications in telecommunications and radar.
In his spare time, Ronak teaches classes in business and energy at the University of North Carolina at Charlotte, where he is part of the the Energy Production and Infrastructure Center (EPIC). Ronak is also Chairman of the Board of Directors of E4 Carolinas, a regional energy cluster organization, and received an Energy Leadership Award from the Charlotte Business Journal. Ronak earned his doctorate in physics from MIT, and his B.S. in physics at Caltech.
---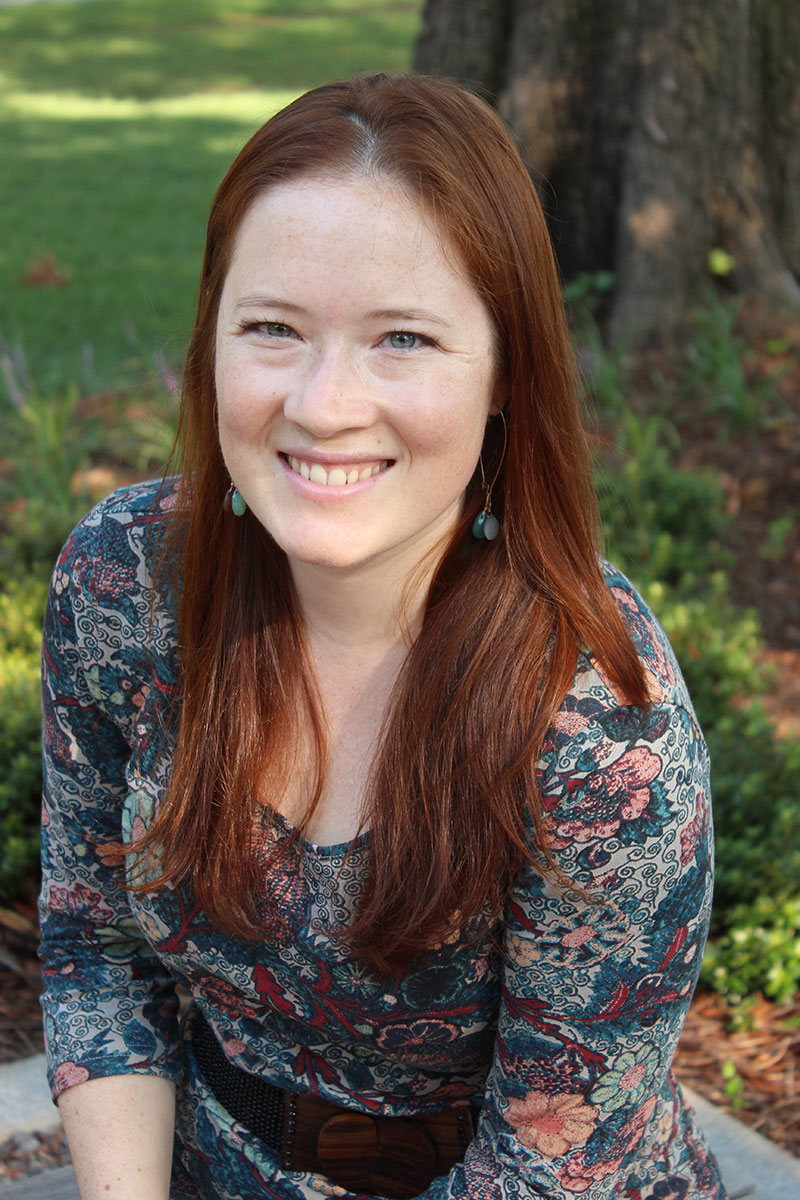 Anne Rogers
Associate Director, Office of Campus Sustainability - Georgia Institute of Technology
Anne Rogers is the Associate Director within the Office of Campus Sustainability at Georgia Institute of Technology. In her role, she works in conjunction with students, faculty and staff to promote the adoption of sustainable practices across Georgia Tech's operational portfolio through initiative development, campus engagement, and data collection and reporting. Anne's previous experience includes sustainability consulting, program management, training and grant delivery for major corporations and governmental organizations.
---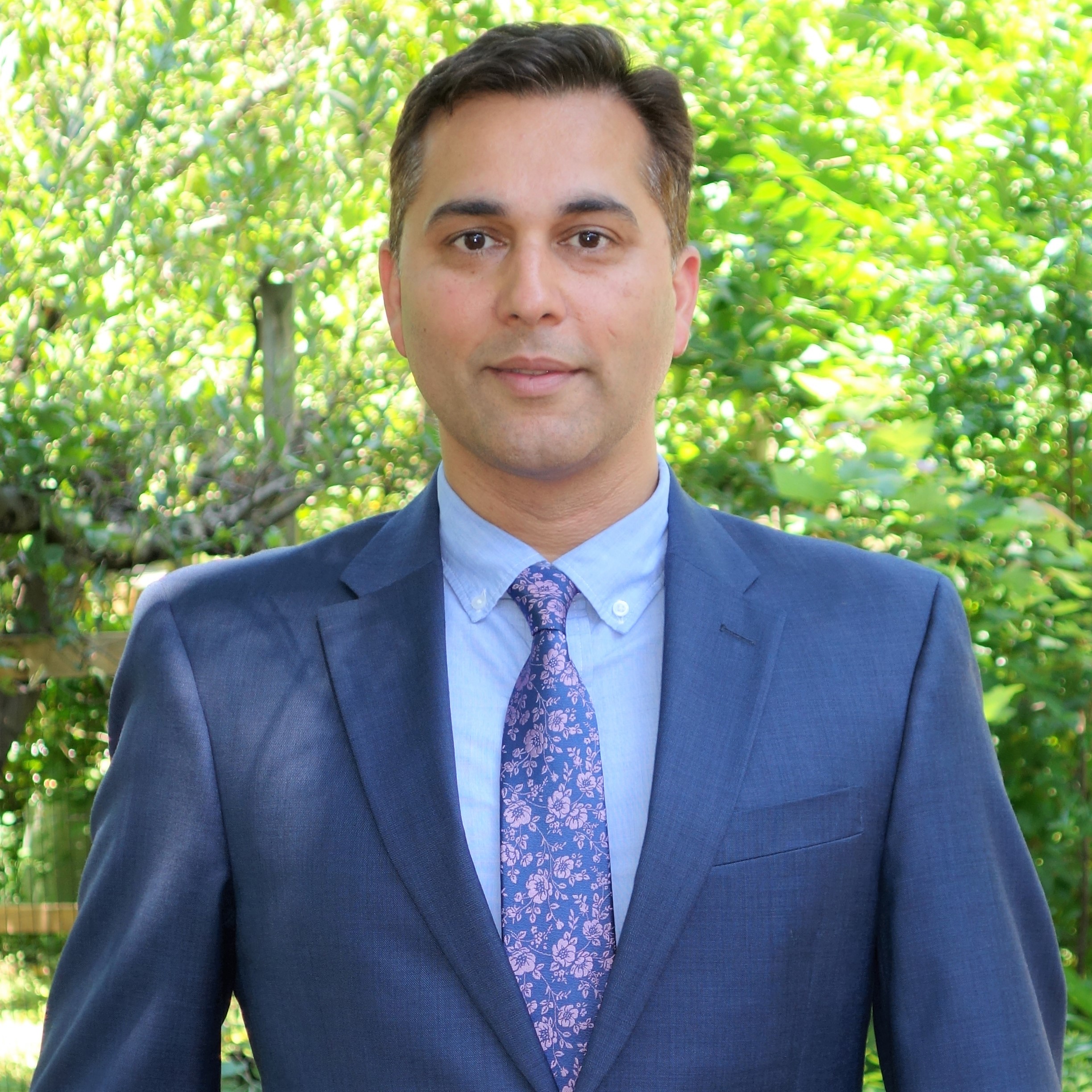 Shan Arora
Director of The Kendeda Building for Innovative Sustainable Design at Georgia Institute of Technology
Shan Arora is the newly appointed Director of The Kendeda Building for Innovative Sustainable Design at Georgia Institute of Technology. He is responsible for the programmatic and operational oversight of The Kendeda Building and has ultimate responsibility for coordinating efforts to ensure the operation and certification of the building under the Living Building Challenge 3.1 standards. Shan will also champion sustainable design in the built environment throughout the Southeast. Prior to Georgia Tech, Shan was with Southface Energy Institute where he worked with local and regional partners to increase the amount of clean energy generated in Georgia, promote energy efficiency in the built environment, and expand the region's clean energy workforce. Shan has an undergraduate and a law degree from Emory University.
---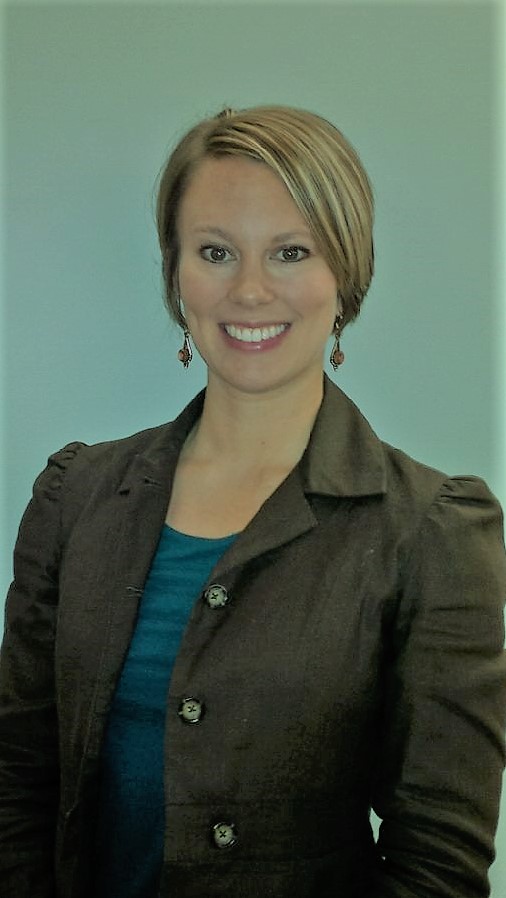 Ashley Allen
Sustainability Senior Manager for Climate and Land, Mars, Incorporated.
Ashley Allen is the Sustainability Senior Manager for Climate and Land at Mars, Incorporated. In this role she serves as Mars' subject matter expert on global sustainability issues related to climate change and land use and supports Mars' Sustainable in a Generation Plan. Ashley helps lead Mars' efforts to take action on climate change by achieving net zero carbon emissions in Mars' direct operations (which includes more than 400 facilities globally) by 2040 and by cutting Mars' full value chain carbon footprint by two-thirds by 2050. Ashley represents Mars in partnerships and projects with climate and land thought leaders to bring cutting edge methodologies and approaches to Mars associates around the world.
Prior to her position at Mars, Ashley served for ten years at the U.S. State Department and U.S. Agency for International Development, leading efforts to promote low-emission development solutions in developing countries around the world. Ashley also served on the White House Council for Environmental Quality as the Deputy Associate Director for Public Engagement, supporting President Barack Obama's U.S. Climate Action Plan.
---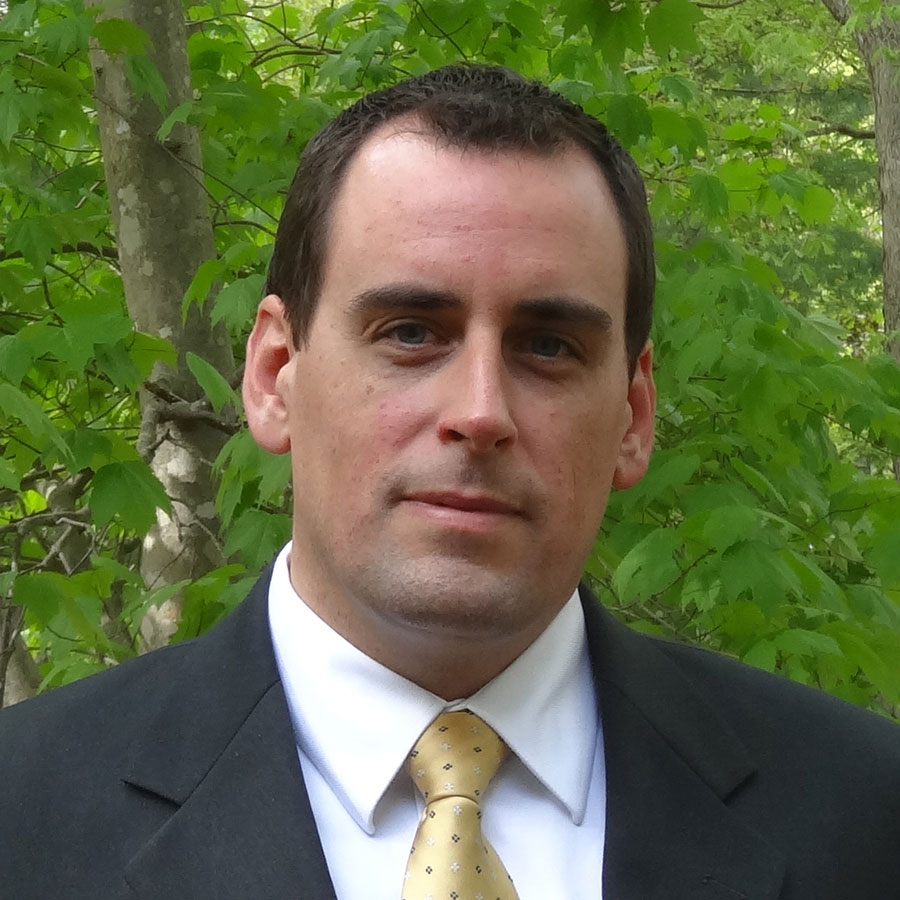 Brian O'Hara
Senior Vice President Strategy & Government Affairs, Strata Solar
Brian O'Hara is Senior Vice President of Strategy & Government Affairs at Strata Solar. In this role he is currently driving the strategy and execution of Strata's growing energy storage business. He also leads external affairs for the company, including policy and regulatory activities, as well as internal strategic planning and other special projects.
Previously, he was President and Founder of the Southeastern Wind Coalition, where he led wind energy development, policy, and advocacy efforts in the Southeast since 2009.
Brian has extensive experience in energy, project development, project management, engineering, policy, and finance. He began his career as an engineer with ExxonMobil on deep water, offshore oil & gas operations in West Africa. He has also led development teams and finance efforts in the U.S. real estate industry, gaining a depth of experience in permitting and environmental studies. Brian holds an MBA and an MS in manufacturing systems engineering from Stanford University as well as a BS in mechanical engineering from Georgia Tech where he graduated in the top 0.25% of the university.
---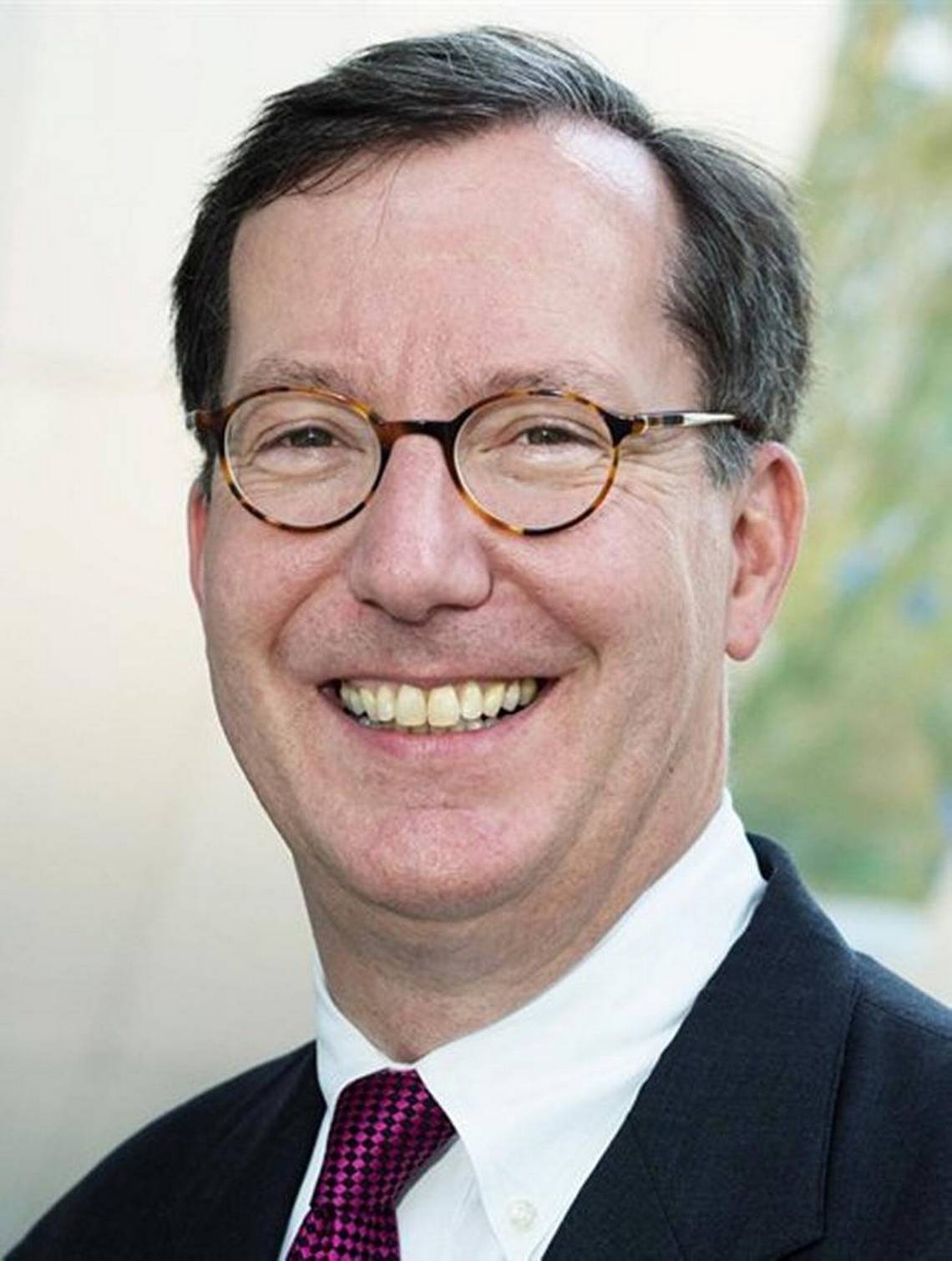 Brad Ives
Associate Vice Chancellor for Campus Enterprises and Chief Sustainability Officer, UNC Chapel Hill
Brad Ives became the Associate Vice Chancellor for Campus Enterprises at UNC-Chapel Hill May 4, 2015. Ives also serves as the University's Chief Sustainability Officer and as the director of the North Carolina Policy Collaboratory.
As the Associate Vice Chancellor for Campus Enterprises, Ives provides oversight for the University's Auxiliary Services, Energy Services, Transportation and Parking, Student Stores and Trademarks and Licensing. This encompasses a $250 million budget with a team of approximately 300 University employees and 800 contracted employees.
Ives brings a wealth of both public and private sector expertise to the University. He most recently served as Assistant Secretary for Natural Resources with the N.C. Department of Environment and Natural Resources (NCDENR), where he managed 2,000 employees in five divisions, including the State Parks and the N.C. Zoo. Prior to joining NCDENR, Ives was with Semprius Inc., a North Carolina-based manufacturer of advanced solar panels, and served as CEO of Integro Earth Fuels Inc., a biomass energy technology company, and was the founder and CEO of Illumination Renewables LLC, developer of an award-winning landfill gas project with ExxonMobil Corporation.
From 2002 to 2008, Ives was managing director at Babson Capital Management in London and Charlotte, where he led investments in an energy technology venture capital fund and headed European sales. Ives spent the first twelve years of his career as a structured finance lawyer in New York and Charlotte. He is a true blue Tar Heel having obtained a Juris Doctor from the UNC School of Law in 1989 after receiving his Bachelor of Arts in Political Science here in 1986 as a Morehead-Cain Scholar.
Ives serves on the board of the UNC Energy Frontier Research Center, which runs the Solar Fuels Initiative. He is also a board member of the Clemson University Institute for Parks, which provides research and outreach related to the world's parks and protected areas.
---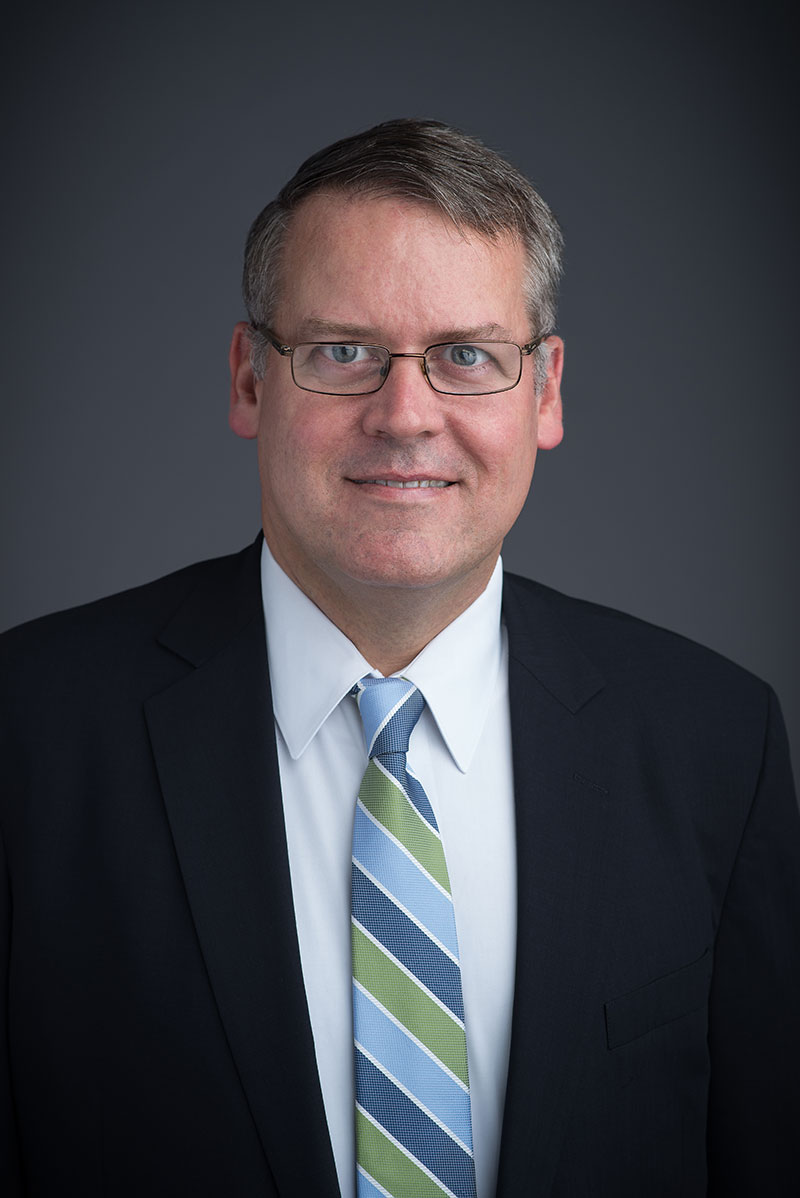 Mark Fleming
President & CEO, Conservatives for Clean Energy
Mark Fleming currently serves as President & CEO of Conservatives for Clean Energy, a Raleigh, NC-based organization that works to educate opinion leaders on the benefits of clean energy initiatives. Previously, Mark served as District Director for Congressman Patrick McHenry, overseeing district operations in a seven-county district in Western North Carolina. Mark has an impressive record of leadership in business, government, and political sectors. During his extensive career, he has served as Vice-President of NCFREE and Executive Director of the Wake Forest, NC Chamber of Commerce. He has served on the Board of Regents for the U.S. Chamber of Commerce's Institute for Organizational Management (Southeast Region), and has served on the Board of Directors for both the Carolinas Association of Chamber of Commerce Executives (CACCE), and the Association Executives of North Carolina (AENC).
Mark and his wife, Stacy, live in Wake Forest with their two daughters.
---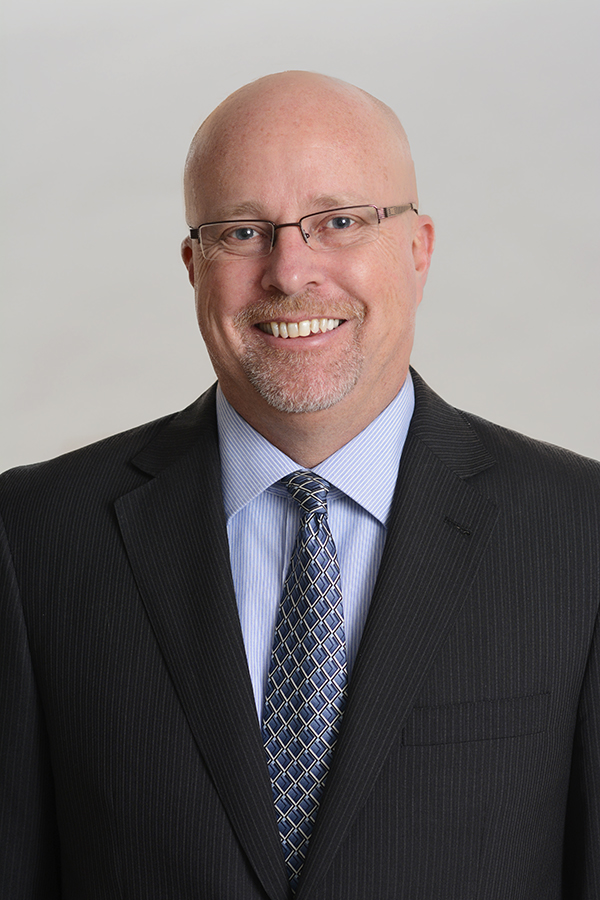 Ward Lenz
NCSEA - Managing Director
As NCSEA's Managing Director, Ward Lenz manages relationships and programs that serve NCSEA's membership, develops staff abilities, supports new technology markets, and increases business opportunities. Ward also serves as an integrator of internal operations and programming to ensure smooth business processes throughout the organization.
Ward has a degree in Journalism and Mass Communication from Drake University. He has also participated in the Executive Development Program at the University of North Carolina and completed Executive Education at the National Renewable Energy Laboratory.
*Ward is speaking at the Student Summit.
---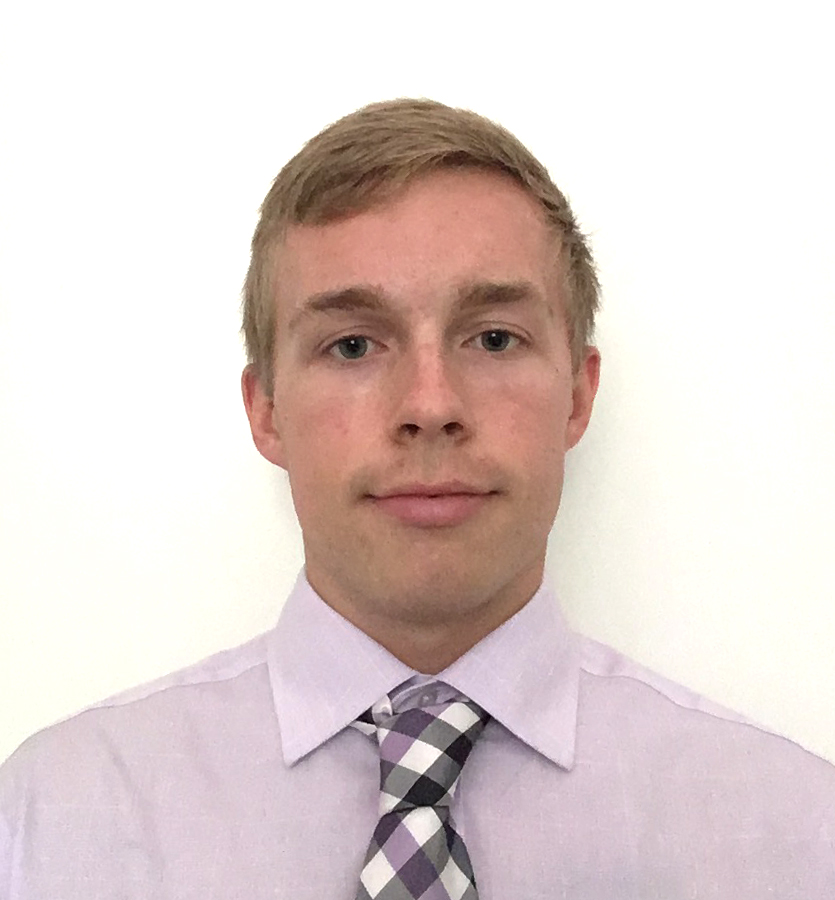 Logan Secord
Project Controls Financial Analyst - Strata Solar
Logan Secord serves as a Project Controls Financial Analyst for Strata Solar. His major responsibilities in this role are to monitor variable costs and project cost estimates, then transtate that information into financial forecasts. Prior to his current duties, Secord served as an Associate Project Manager for Strata on the construction of two twenty megawatt solar farms. A graduate of UNC Wilmington, Secord's served as a sustainability intern for the Seahawks.
*Logan is speaking at the student summit.
---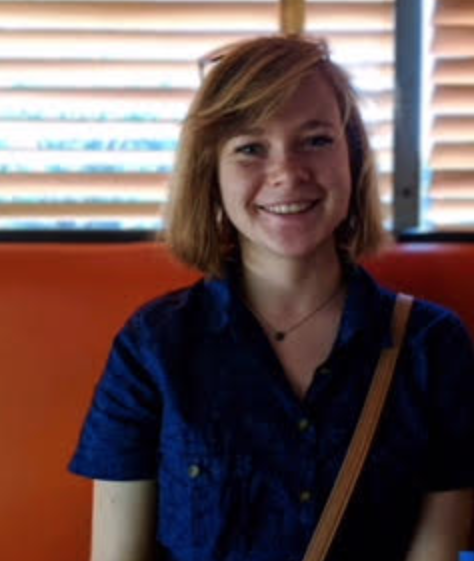 Cailin Peterson
Student Highlight
A second-year student at NC State, Cailin is studying Microbial Biotechnology with a minor in Psychology. She is representing SciBridge, an organization that builds global connections and promotes sustainable energy research.
---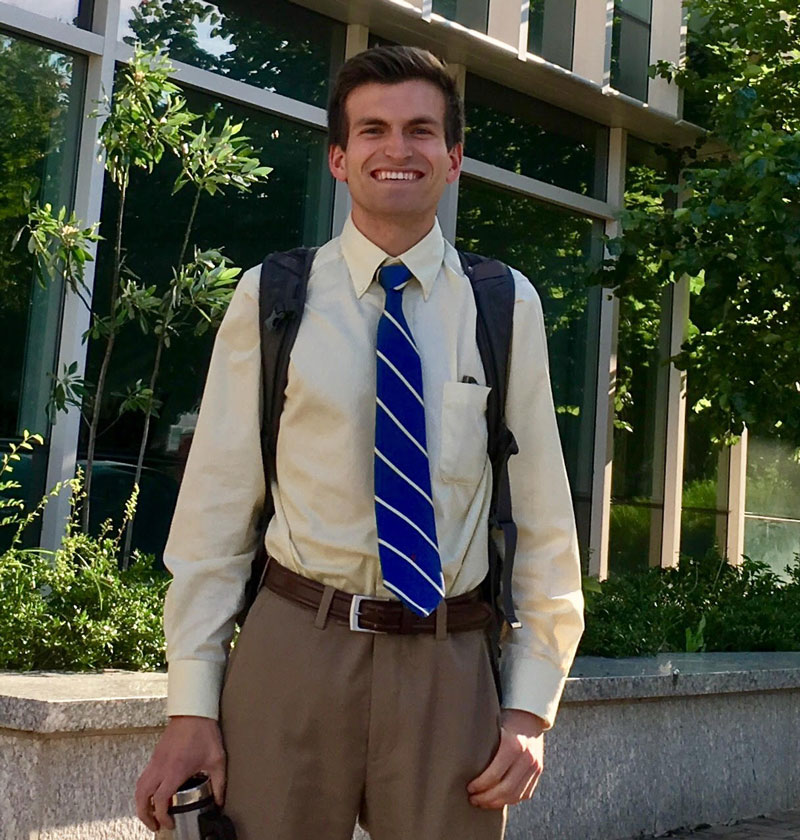 Steven Tulevech
Student Highlight
Steven is a rising senior at UNC studying quantitative energy systems, computer science, and statistics. His professional interests include energy consulting and energy analytics across a suite of industries. Steven has published peer-reviewed research on net-zero energy industrial buildings and has consulted for a building design firm in Bangkok, Thailand. This summer, he has focused on energy policy at the State Energy Office within NCDEQ, an experience that continues to inspire him to help build a smarter, more efficient economy for N.C. and beyond.