2016 Summit Speakers
Videos
Monday, July 18, 2016
Sue Edwards, Interim Vice Provost for Faculty Affairs, Appalachian
Welcome to Appalachian
Bob Powell, Professor, NC A&T
Greetings: 5‐Year Perspective
Will Johnson, Associate Vice President for Finanace and Capital Planning, UNC General Administration
General Administration Update; Sustainable Architecture Insights
Mike O'Connor, Physical Plant Director, Appalachian
Campus Initiative Highlights
David Goswick, CEO, Houze
The Future of Everything
Ged Moody, Special Assistant to the Chancellor for Sustainability, Appalachian
Why We Are Here
Cyndie Olsen, Student Summit Coordinator, Appalachian Class of 2019
The Future is Bright
Michael Chiseni, UNC Charlotte Masters Class of 2016
Student Highlight: The Hydroelectric Power Industry in Zambia and the Impacts of Climate Change
Sheri Everts, Chancellor, Appalachian
Welcome
Ged Moody, Special Assistant to the Chancellor for Sustainability, Appalachian
Wild Turkey Award Presentation
Amory Lovins, Chief Scientist, Rocky Mountain Institute
Acceptance: AES 5‐Year Reflection
Darrell Kruger, Provost, Appalachian
Keynote Introduction
Bill McKibben
Keynote Presentation
Moderated by Jeff Ramsdell, Professor and Director of the Appalachian Energy Center, Appalachian
Armchair Discussion: Amory Lovins & Bill McKibben
Tuesday, July 19, 2016
Chauncey Jenkins, Facility Operations Manager, Univ. of Maryland
Welcome / Reflection
Sue Edwards, Interim Vice Provost for Faculty Affairs, Appalachian
Speaker Introduction
Karl R. Rábago, Executive Director, Pace Energy & Climate Center, Elisabeth Haub School of Law
Customers as Drivers of Utility Transformation
Hanan "Alex" Hsain, NC State, BS, Class of 2018
Student Highlight: Energy Scavenging: Small Step, Big Impacts
Mike Green, Vice President, NTE Energy
Independent Power: An Alterna‐ tive to the Status Quo
Marianne Adams (Lead Dancer), Professor (App)
Somatic Sustainability Lives by Beauty
Len Hoey, Engineering Manager (NC Dept. of Environemental Quality) and Sandy Skolochenko, Recycling and Materials Management (NC Dept. of Environmental Quality)
University Energy & Recycling Data Update
Chris Halpin, President, Celtic Energy Brad Ives, Associate Vice Chancellor of Business Affairs, UNC Chapel Hill
The Race to Zero: UNC Chapel Hill's "Three Zeros" Energy & Environmental Plan
Max Ciarlone, University of SC Class of 2018
Student Highlight: Green Office Certification: The Power of People
Jerry Marshall, Energy Manager, Appalachian
The Working Groups Concept
Jeff Ramsdell, Professor and Director of the Appalachian Energy Center, Appalachian Jim Dees, Sustainability Specialist, Appalachian
Poster Session Logistics / Overview
Tuesday, July 20, 2016
Steve Martin, Facilities Director, UNC Pembroke
Welcome / Reflection
David Orr, Paul Sears Distinguished Professor of Environmental Studies and Politics, Oberlin College
The Importance of Higher Education
Richard Fort, Principal, Clark Nexsen & Kurt A. Wargo, Regional Dean and Associate Professor of Pharmacy, Wingate University
There's Gold in Them Thar Partnerships
Jeremy Neiderjohn, Director of Marketing, Johnson Controls Curtiss Fox, Director of Operations, Clemson University's Energy Innovation Center
From Batteries to Buildings to Bottom Line: Introduction to Energy Storage
Student Highlight: Freshpire: Inspiring Fresh Ideas: The Impact of Food, Energy, and Our Planet
Mona Amin, ECU, BS, Class of 2018
Earl Gohl, Federal Co‐Chair, Appalachian Regional Commission
Empowering Entrepreneurs
Working Group Leaders, Facilitated by Sue Edwards
Working Group Updates
Utility Savings Initiative Achievement Awards - Presented by Len Hoey, Engineering Manager, NC Dept. of Environmental Quality Energy Summit Grant Program - Presented by Eric Burgoyne, Project Engineer, DPR Construction / Len Hoey, Miriam Tripp, Special Projects Officer, UNC General Administration Student Research - Darryll Kruger, Provost, App / Jeff Ramsdell, Professor and Director of the Appalachian Energy Center, App Energy Summit IMPACT Award - Ged Moody
Awards Ceremony
Sheri Everts, Chancellor, Appalachian
Closing Comments
Sponsors
Sustaining Sponsors


Host Sponsors

Expert Sponsors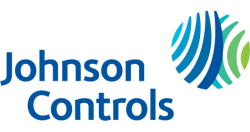 Event Sponsors


Student Sponsors




Zero Waste Sponsor

In-Kind Sponsors

Attendee Sponsors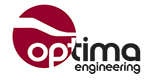 Working Groups and Associated Peer Groups
The Appalachian Energy Summit has eight defined Working Groups. These groups are "anchored" by pre‐existing Peer Groups who already have relationships, regular meetings and accountability to one another.
Academic Integration: Charged with elevating the discussion of how to integrate the messages and actions of energy savings and sustainability into our already rich curriculum and research efforts. Led by Dr. Jeff Ramsdell.
Click here for the 2016 AES agenda. 
Click on the following links for the notes from the 2015 AES Meeting:
Campus‐Based Energy Efficiency: Charged with identifying, pursuing, and achieving measurable energy reductions and cost savings across our diverse campus environments. Headed by Jerry Marshall. 
Click here for the 2016 AES Agenda
Click here for notes from the 2016 Mid-Year Meeting.
Finance and Regulatory Opportunities + Energy Generation: Charged with strategically evaluating the emerging finance and regulatory issues and opportunities associated with achieving energy and cost savings. This group is also charged with identifying emerging models and methods of traditional and renewable energy generation. Co-chaired by Miriam Tripp and Jack Colby.
Click here for the 2016 AES agenda.  
High‐Performance Campus Design: Charged with envisioning and executing plans for designing the campuses of the future that is both energy efficient and environmentally friendly while promoting and inspiring our core purpose, higher education. Headed by John Fields. 
Click here for the 2016 AES agenda. 
Transportation Opportunities: Charged with reducing the energy usage and environmental footprint in all university‐related travel including transportation, transit, and alternative fuel sources. Led by Dr. Jeremy Ferrell.
Click here for the 2016 AES agenda. 
Student Leadership and Engagement: Charged with envisioning how they as students will be engaged in campus energy and sustainability efforts, and further empowered to lead, including the 2016 Poster Contest. Headed by Cynthia Olsen.
Zero Waste/Waste Reduction Track: New in 2016! This year we are reaching out to colleges and universities to identify key stakeholders with zero waste/waste reduction and recycling responsibilities and focus. The goal is to facilitate collaboration and continue to develop networking opportunities among the experts in this area of sustainability. Led by Jennifer Maxwell.
Click here for the 2016 AES agenda.  
If you are not pre‐selected into a working group based on your title or peer grouping we ask that you self‐select into the working group that best fits your interests, skills, and job responsibility. One change this year is that Appointed Sustainability Officers will be allowed to self-select their working group. For the Mid-Year Meeting, Student Leaders are also asked to self-select into one of the other five working groups. 
View the Working Groups Summary from the 2015 AES Meeting here.
2016 Student Summit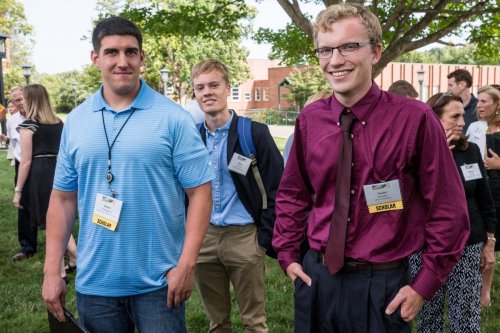 The Appalachian Energy Summit (AES) provides an enriching experience for student participants. From building peer relationships to speaking before an audience of 500, the AES has something to cultivate any student engaged in the energy field.
Student scholars will benefit from the advice and experience of industry partners during a career panel, and develop lasting connections in the networking reception that follows. The Student Summit provides the opportunity for students to drive change and encourage the implementation of clean energy initiatives on their respective campuses.
"I went into the summit with an open mind, an open heart, and a lot of ideas. I came out with a focused mind, an inspired heart, and a game plan to immediately act on."
—Parker Grissom, Student of University of North Carolina Wilmington
Cynthia Olsen
2016 Student Summit Coordinator
damoncl@appstate.edu
(954) 732-9613
2016 Photo Gallery