2015 Summit Speakers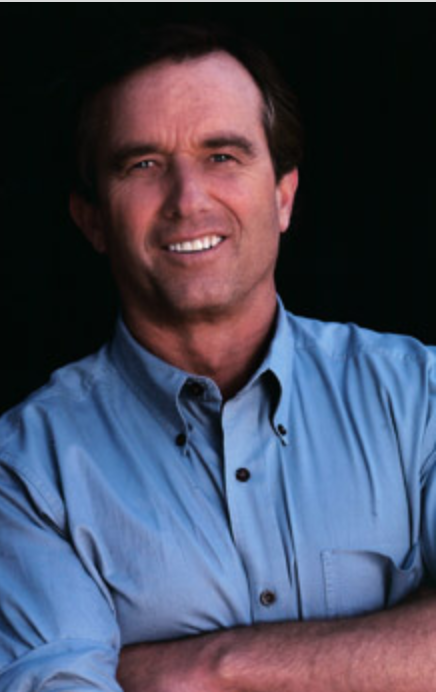 Robert F. Kennedy, Jr., Keynote Speaker
Mr. Kennedy is an environmental law specialist who has advocated for the protection of waterways, indigenous rights, and renewable energy. Mr. Kennedy helped found and establish the the non-profit environmental group Waterkeeper Alliance and has served as the president of its board. In 1999, he was named one of Time magazine's "Heroes for the Planet" for his success in helping lead the fight to restore the Hudson River. The group's achievement helped spawn more than 130 Waterkeeper organizations across the globe.
---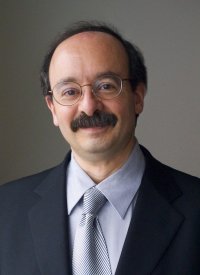 Amory B. Lovins
Amory B. Lovins, an American consultant experimental physicist and 1993 MacArthur Fellow, has been active at the nexus of energy, resources, economy, environment, development, and security in more than 50 countries for over 40 years, including 14 years based in England. He is widely considered among the world's leading authorities on energy—especially its efficient use and sustainable supply—and a fertile innovator in integrative design and in superefficient buildings, factories, and vehicles.
After two years at Harvard, Mr. Lovins transferred to Oxford, and two years later became a don at 21, receiving in consequence an Oxford ma by Special Resolution (1971) and, later, 12 honorary doctorates of various U.S. and U.K. universities. He has been Regents' Lecturer at the U. of California both in Energy and Resources and in Economics; Grauer Lecturer at the University of British Columbia; Luce Visiting Professor at Dartmouth; Distinguished Visiting Scholar at the University of Oklahoma; Distinguished Visiting Professor at the University of Colorado; Oikos Visiting Professor of Business, University of St. Gallen; an engineering visiting professor at Peking U.; 2007 MAP/Ming Professor at Stanford's School of Engineering; and 2011– Professor of Practice at the Naval Postgraduate School.
During 1979–2002, Mr. Lovins worked as a team with L. Hunter Lovins (his wife 1979–99). They shared a 1982 Mitchell Prize, a 1983 Right Livelihood Award (often called the "alternative Nobel Prize"), the 1999 Lindbergh Award, and Time's 2000 Heroes for the Planet Award. In 1989 he won the Onassis Foundation's first Delphi Prize for their "essential contribution towards finding alternative solutions to energy problems." That contribution included the "end-use / least-cost" redefinition of the energy problem (in Foreign Affairs in 1976)—asking what quantity, quality, scale, and source of energy will do each task in the cheapest way. This economically based approach first permitted successful foresight in the competitive energy-service marketplace. In 1993 he received the Nissan Prize for inventing superefficient ultralight-hybrid cars (www.hypercar.com), and in 1999, partly for that work, the World Technology Award (Environment). He also received the Heinz Award, the Happold Medal of the [UK] Construction Industry Council, the Benjamin Franklin Medal of the [UK] Royal Society of Arts (Life Fellow), and in 2007, the Blue Planet Prize, Volvo Prize, honorary membership of the American Institute of Architects, Foreign Membership of the Royal Swedish Academy of Engineering Sciences, Time International's Hero of the Environment award, Popular Mechanics' Breakthrough Leadership award, and honorary Senior Fellowship of the Design Futures Council. In 2008 he was named one of America's 24 Best Leaders by U.S. News & World Report and Harvard's Kennedy School, and received the first Aspen Institute / National Geographic Energy and Environment Award for Individual Thought Leadership. In 2009, he received the National Design Award and an Ashoka Fellowship, while Time named him among the world's 100 most influential people, and Foreign Policy, one of the 100 top global thinkers. In 2011, he was co-Runner-Up for the Zayed Future Energy Prize.
In 1982, the Lovinses cofounded Rocky Mountain Institute (www.rmi.org), an independent, entrepreneurial, nonprofit think-and-do tank. RMI's ~80 staff drive the efficient and restorative use of resources to help make the world thriving, verdant, and secure, for all, for ever. Ms. Lovins left RMI in 2002; Mr. Lovins is now its Chief Scientist and Chairman Emeritus. The Institute's ~$12-million annual revenue comes both from programmatic enterprise, chiefly private-sector consultancy, and from grants and donations. RMI's balance sheet comes largely from Mr. Lovins's having cofounded, led, spun off, and in 1999 sold (to the Financial Times group) E source, the premier source of information on advanced electric efficiency (www.esource.com).
Mr. Lovins has briefed 23 heads of state, given expert testimony in eight countries and 20+ states, delivered thousands of lectures, and published 31 books and over 480 papers, as well as poetry, landscape photography, music (he was a pianist and composer), and an electronics patent. In 1980–81 he served on the U.S. Department of Energy's senior advisory board, and in 1999–2001 and 2006–08, on Defense Science Board task forces on military energy strategy. He is a member of the Chief of Naval Operations' Advisory Board and the National Petroleum Cuncil. In 1984 he was elected a Fellow of the American Association for the Advancement of Science "for his book Soft Energy Paths and many other noteworthy contributions to energy policy," in 1988, of the World Academy of Arts and Sciences, and in 2001, of the World Business Academy. Dr. Alvin Weinberg, former Director of Oak Ridge National Laboratory, called him "surely the most articulate writer on energy in the whole world today"; Newsweek, "one of the Western world's most influential energy thinkers." Dr. John Ahearne, then Vice President of Resources for the Future, remarked that "Amory Lovins has done more to assemble and advance understanding of [energy] efficiency opportunities than any other single person." The Wall Street Journal's Centennial Issue named him among 39 people in the world most likely to change the course of business in the 1990s; Car called him the 22nd most powerful person in the global car industry; and The Economist wrote in 2008 that "history has proved him right."
An occasional advisor to the National Association of Regulatory Utility Commissioners and World Business Council for Sustainable Development, Mr. Lovins has addressed hundreds of fora sponsored by such groups as The Engineering Foundation, Association of Energy Engineers, ASHRAE, Society of Automotive Engineers, Royal Academy of Engineering, National Academy of Sciences, American Physical Society, International Association for Energy Economics, Montreux Energy Forum, Institution of Electrical Engineers, McKinsey and Company, Accenture, Merrill Lynch, JPMorgan, Allen & Co., News Corporation, Fortune, Forbes, Time, ULI, IDRC, CoreNet, AIA, API, AAPG, AGA, EEI, EPRI, CRIEPI, Hoover and Brookings Institutions, CSIS, Chatham House, Council on Foreign Relations, Pacific Council, Commonwealth Club, Keidanren, Conference Board, World Economic Forum, Tällberg Conference, TED, FiRE, eg, World Bank, GBN, Highlands Forum, NPS, NWC, NDU, DAU, Aspen Design Conference, Royal Society, and Royal Society of Arts. He collaborates on landscape photography and orangutan conservation with his wife, fine-art landscape photographer Judy Hill Lovins (www.judyhill.com).
---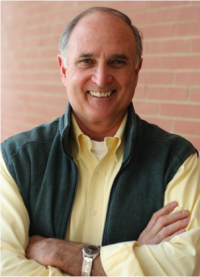 David W. Orr
David W. Orr is the Paul Sears Distinguished Professor of Environmental Studies and Politics and Senior Adviser to the President, Oberlin College. He is the author of seven books, including Down to the Wire: Confronting Climate Collapse (Oxford, 2009) and co-editor of three others. He has authored nearly 200 articles, reviews, book chapters, and professional publications. In the past twenty-five years he has served as a board member or adviser to eight foundations and on the Boards of many organizations including the Rocky Mountain Institute and the Aldo Leopold Foundation. Currently he is a Trustee of the Bioneers, Alliance for Sustainable Colorado, and the Worldwatch Institute. He has been awarded seven honorary degrees and a dozen other awards including a Lyndhurst Prize, a National Achievement Award from the National Wildlife Federation, and recently a "Visionary Leadership Award" from Second Nature. He has lectured at hundreds of colleges and universities throughout the U.S., Europe, and Asia. He headed the effort to design, fund, and build the Adam Joseph Lewis Center, which was named by an AIA panel in 2010 as "the most important green building of the past thirty years," and as "one of thirty milestone buildings of the twentieth century" by the U.S. Department of Energy. He is the executive director of the Oberlin project and a founding editor of the journal Solutions.
2015 Attendees
Last Name
First Name
Affiliation
Title
Abdelrazek
Sherif
UNC Charlotte
Research Assistant
Ackerman
Rachel 
UNC Greensboro
Student
Acquesta
Carole
Appalachian State University
Director of Planning, Design & Construction
Adcock
Emily
NC School of Science and Mathematics
Ms.
Adriatico
Jaclyn
NC State University
Student
Agyekum
Afia Fosua
NC A&T State University
Student
Alexander
Ruth
NC School of Science and Mathematics 
Sustainability Project Leader at NCSSM
Amosah
Juleo
NC School of Science and Mathematics
Mr.
Anderson
Nathan
Appalachian State University
Student
Arias
Carolina
UNC Asheville
Student Environmental Center Co-director
Arnold
Alex
Appalachian State University
Graduate Student 
Avin
Griffin
East Carolina University
Chief Sustainability Officer
Bacchus
Dunamis
NC A&T State University
Student
Bagnell
William
East Carolina University
Associate Vice Chancellor
Baldwin
George
Piedmont Natural Gas
Managing Director-Government Relations & Sustainability
Baldwin
Thomas
UNC Asheville
Energy Manager
Ball
Lee
Appalachian State University
Faculty
Ballard
Nancy
East Carolina University
Spouse
Ballard
Steve
East Carolina University
Chancellor
Baptiste
Jason
Appalachian State University
Candidate for MS in Engineering Physics
Barner
Phillip
UNC Chapel Hill
Director of Energy Services 
Barnett
Anthony
East Carolina University
Graduate
Bauknecht
Frederick
Western Carolina University 
Director of Parking and Transportation
Beck
Nicole
East Carolina University
Graduate Student
Becker
Craig
East Carolina University
Associate Professor
Beckles
Franklin
Appalachian State University
Lecturer
Bennett
Jerry
UNC Pembroke
Admin. Support Assoc/Motor Pool
Berkowitz
Alexander
UNC Wilmington
Treasurer, ECO
Berry
Adam
Western Carolina University
Intern, Office of Sustainability and Energy Management
Bianculli
Robert
Western Carolina University
Student
Bilichka
Susanna
Enterprise Holdings
Area Sales Manager
Birner
Amy
Appalachian State University
Student
Bishop
Gary
East Tennessee State University
Director of Facilities
Bishop
Lauren
Western Carolina University
Chief Sustainability Officer
Bitzer
Dr Michael
Catawba College
Provost & Professor
Blackburn
Rachel
UNC Greensboro
Student
Blakely
Daniel
Appalachian State University
Solar Vehicle Team Project Manager
Blauser
Harlan
UNC Pembroke
Sustainability Director
Blauser
Jay
UNC Pembroke
N/A
Bowen
Elizabeth
NC State University 
Sustainability Program Coordinator
Bowen
Lauren
Southern Environmental Law Center
Attorney
Bradshaw
Scott
Elizabeth City State University
Sustainability Director
Brentley
Nesha
UNC Charlotte
ECU Transit Driver,UNCC 49er Transit
Brentrup
Dale
UNC Charlotte
Professor of Architecture, Research Director
Brooks
Joshua
Appalachian State University
Chair, ASU Renewable Energy Initiative
Broussard
Chelli
Winston-Salem State University
Advisor
Brown
Melissa
Salisbury Academy
Teacher
Brown
Paul
Hillphoenix
Regional Sales
Brutz
Heather
NC State University
Clean Transportation Specialist, NC Clean Energy Technology
Burgess
Brandon
Winston-Salem State University
Student
Burgoyne
Eric
DPR Construction
Project Engineer 
Burris
Jeremy
Pfeiffer University
Student
Callahan
Keith
Wake Forest Unviersity 
Director, Planning and Construction
Campbell
Grace
UNC Asheville
Faculty
Can
Elif
Clemson University
PhD Candidate
Carley
Danesha
NC State University
Assistant Professor
Carmichael
Naesheia
NC State University
Student
Carwein
Chad
UNC Greensboro
Sustainability Education and Outreach Specialist
Casadonte
John
Cree
Vertical Marketing Manager | Lighting
Cato
Douglas
UNC Greensboro
Campus Mechanical Engineer
Chamberlin
Jonathan
Rowan-Cabarrus Community College
Chief Officer, Facilities Services
Chamberlin
Zach
UNC Charlotte
Student
Chananie
Helen
NC State University
Clean Energy Technology Center Intern
Chatfield
William
East Carolina University
Project Manager
Cheng
Victoria
Duke University
Student
Cherry
Diane
NC State University
Environments Policy Manager, Institute for Emerging Issues
Chin
Robert
East Carolina University
Professor
Christian
John
Davidson College
Physical Plant Administratio
Christie
Joe
Pepco Energy Services
Senior Manager
Corvin
Blake
UNC Greensboro
Presenter
Covi
Michelle
Old Dominion University
Professor of Practice
Covington
Debra
Appalachian State University
Director of Marketing and Engagement
Cox
Jeff
Wilkes Community College
President
Croisant
Daniel
UNC Asheville
Facilities Mechanical Engineer
Cross
Stan
Warren Wilson College
Environmental Leadership Center Director
Crowe
Ken
University System of Georgia
Director of Mgt and Operations
Crudup
Daniel
Southern New Hampshire University
Student
Daniel
Jessica
Catawba College
Student
Davidson
Wood
East Carolina University
Director, ECU Transit
Deaver
Billy
North Carolina Central University
Director of Utilities Services and Operations
DeLongpre Johnston
Dedee
Wake Forest University
Chief Sustainability Officer
Devan
Rhonda
A-B Tech Community College
CFO/VP Business & Finance
DeWald
Laura
Western Carolina University
Professor and Director, Environmental Science Program
Diop
Dijibril
Fayetteville State University
Energy Analyst and Sustainability Coordinator
Divine
Terry
UNC Pembroke
Dir. of Energy Management
Dixon
Colby
Georgia College and State University
Zone 1 Supervisor
Dixon
Tracy
NC State University
Sustainability Director
Dollyhite
Ronald
Wilkes Community College
Executive Director of Facilities
Donohue
Malachy
UNC Chapel Hill
EHS Environmental Affairs Manager
Donzila
Walt
Celtic Energy, Inc.
Director of Business Development
Drapcho
Caye
Clemson University
Assoc Professor, Biosystems Engineering
Drotor
Helen
UNC Chapel Hill
Student
Duffy
Liam
UNC Greensboro
Assistant Professor
Duncan
Justin
UNC Pembroke
Sustainability Coordinator
Dunlap
Chris
Western Carolina University
Student
Durham
Dan
UNC Greensboro
Director of Facilities Operations
Dyson
Mark
Rocky Mountain Institute
Senior Associate
Edge
Chase
Appalachian State University
Graduate Assistant
Edwards
Randy
Appalachian State University
Chief of Staff
Elahi
Mehran
Elizabeth City State University
Associate Professor
Elrod
Todd
East Tennessee State University
Maintenance Manager
Eluka
Nneze
NC A&T State University 
Intern / Energy Services and Sustainability
Erb
Dave
UNC Asheville
Lecturer
Evans
Zachary
East Carolina University
Student
Everhart
Chad
Appalachian State University
Chairperson of Sustainable Tech. & the Built Environment
Everts
Sheri
Appalachian State University
Chancellor
Facente
Christopher
UNC Charlotte
Automotive and Motorfleet Supervisor
Fagan
Joe
Appalachian State University
Student
Faircloth
Brenton
Appalachian State University
Graduate Studnet & Research Assistant
Farlessyost
Anna
NC School of Science and Mathematics
N/A 
Farris
Chandler
UNC Chapel Hill
Undergrad 
Ferrell
Jeremy
Appalachian State University
Assistant Professor
Fields
John
East Carolina University
Director Facilities Engineering & Architectural Services 
Foreman
Hank
Appalachian State University
Sr. Associate VC for Advancement/Chief Communications Office
Fort
Richard
Clark Nexsen
Vice President
Foster
Megan
UNC Wilmington
Student
Fowler
Drake
The North Carolina Arboretum
CFO / COO
Francis
Morgan
Wilkes Community College 
Senior VP - Administration
Franco
Pedro
Appalachian State University
Graduate Student 
Fugate
Forest
Catawba College
Ms. 
Fulmore
Brenda
Winston-Salem State University
Director of Supplier Diversity
Fusco
Andrew
NRLP/ElectriCities
VP, Corporate Planning
Gardner
Gary
Worldwatch Institute
Director of Publications
Garner
Elisabeth
UNC Wilmington
Library Specialist
Garo
Laurie
UNC Charlotte 
Lecturer
Garvey
Daniel
HOUZE®
Dir. Corporate Social Responsibility
Gentry
Beth
A-B Tech Community College
Business Manager, Facilities and Operations
Gill
John
East Carolina University
Asst Dir Facilities Services - Landscape Architect 
Gold
Kimberly
Isothermal Community College
Vice President, Chief Academic Officer
Goswick
David
HOUZE®
CEO
Graham
Mariiyn
Brunswick Community College
Sustainability Coordinator
Gray
Lyons
N.C. Dept. of Revenue
Secretary of Commerce
Griffin
Joshua
East Carolina University
Student
Grissom
Parker
UNC Wilmington
Student
Groark
Ed
Worldwatch Institute
Chairman, Acting President
Grubbs
Taylor
UNC Greensboro
Student
Guyer
Regina
UNC Charlotte
EPIC Assistant Director - EEAO
Haasach
Jill
Elizabeth City State University
Associate Professor
Hall
Caitlin
UNC Wilmington
ECO President
Halpin
Chris
Celtic Energy, Inc.
President
Hancock
Emma
UNC Wilmington
Student
Hardin
Beth
UNC Charlotte
Vice Chancellor for Business Affairs
Harjani
Nikita
Georgia College & State University
President of Environmental Science Club
Harkleroad
Eddie
East Tennessee State University
Director of Design, Renovation and Construction
Harrington
Adrienne
UNC Wilmington
Transportation Coordinator
Harts
Stan
UNC Wilmington
Director of Environmental Health and Safety
Hayes
Jamie
NC A&T State University
Student
Hayes
Sean
Oberlin College
Executive Director, The Oberlin Project
Haynes
Tyquan
Winston-Salem State University
Junior Class President
Heath
Shawn
Duke Energy
Vice President and Chief Sustainability Officer
Hewlett
Les
East Carolina University
Energy Manager
Hightower
Jeff
NC State University
Director of Utility Planning
Hillen
Ashleigh
UNC Asheville
Sustainability Research Assistant, Divestment Coalition
Hodges
Greg
Western Carolina University
Director of Academic Resources and Business Operations
Hoepfi
Marie
Appalachian State Univeristy 
Professor
Hoey
Len
DEACS/USI
Engineering Manager
Holder
Bob
N/A
Small Business Owner
Hooper
Sarah
Appalachian State Univeristy
Intern, Office of Sustainability
Hoover
Kacey
NC Sustainable Energy Association
Strategic Relations Manager
Houser
James
Appalachian State Univeristy
Assistant Professor
Howard
Rob
Appalachian State Univeristy
Adjuct Instructor 
Howell
Mark
UNC Asheville
Building Automation Systems Administrator
Hunt
Madeline
NC School of Science and Mathematics
Student
Hutcheson
Renee
DEACS/USI
Energy Architect
Ibeziako
Maryann
University of Maryland College Park
Director- Energy and Engineering
Ives
A. Bradley
UNC Chapel Hill
Associate Vice Chancellor for Campus Enterprises
Jacobs
George
UNC Chapel Hill 
Energy Engineer
Jacobsen
Preston
University of Tennessee
Sustainability Manager
Jeannie
Smith
UNC Chapel Hill
Building Systems Engineer
Johns
Melissa
Duke Energy
N/A
Johnson
Edward
East Carolina University
Assistant Director
Johnson
James
NC A&T State University
Energy Coordinator 
Johnston
Laura
Appalachian State University
Executive Assistant, Physical Plant
Jones
Philip
UNC Charlotte
Associate Vice Chancellor - Facillities Management
Kabis
Richard
Winston-Salem State University
Director - Sustainability
Karayaka
Hayrettin Bora
Western Carolina University
Assistant Professor
Kelley
Tim
East Carolina University
Professor / Graudate Director
Kennedy, Jr.
Robert F.
N/A
N/A
Kim 
Hei-Young
Appalachian State University
Research Assistant
Kinefuchi
Etsuko
UNC Greensboro
Associate Professor
King
David
Western Carolina University
Energy Management Specialist
Knight
Katie Mac
Watauga High School
Student
Koone
Jeff
Duke Energy Carolinas
Senior Account Executive
Koster
Francis
The Optimistic Futurist
Writer
Kowal
Creeden
Western Carolina University
Student
Kowalczyk
Tammy
Appalachian State University
Professor
Kruger
Darrell
Appalachian State University
Provost
Kugler
Brian
UNC Charlotte
Senior Project Manager
Kyle
Staci
Wake Forest University
Graduate Student
Lawson
John
University of Florida
Energy Coordinator
Leahy
Wayne
Pepco Energy Services
Client Manager 
Levister
Joseph
Fayetteville Technical College
Vice President for Administrative Services
Lewis
Brien
Catawba College
President
Lewis
Laura
Catawba College
First Lady
Little
Terry
East Carolina University
Recycling Coordinator
Lizotte
Michael
UNC Charoltte
University Sustainability Officer 
Loew
Nicole
Appalachian State University
Web Content Specialist, Office of Sustainability
Looper
Jimmy
Furman Univeristy
Energy Manager
Lotspeich
Chris
Celtic Energy, Inc.
Director of Sustainability Services
Lovins
Amory
Rocky Mountain Institute
Co-Founder and Chief Scientist
Lovins
Greg
Appalachian State University
Vice Chancellor, Business Affairs
Luckett
Robert
Jackson State University
Director, Margaret Walker Center
Luna
Gene
University of South Carolina
Associate VP Student Affairs 
Lyon
Melissa
Fayetteville State University
Service-Learning Program Manager
Lyons
Jeff
Hobbs Associates
GM
Maass
Kern
Appalachian State University
Associate Dean 
Maharjan
Rabindra
UNC Charlotte
Graduate Student
Maimone
Charles
UNC Greensboro
Vice Chancellor of Business Affairs
Maines
Pamela
Pepco Energy Services
Vice President, Business Development
Marcus
Sonia
UNC Asheville
Director of Sustainability 
Marino
Rick
Cree
Sales Director
Marlett
Emily
Appalachian State University
Employer Relations Coordinator
Marshall
Jerry
Appalachian State University
Energy Manager
Martin
Chris
McKim and Creed
Sr. Project Manager 
Martin
Lyn
NCDENR - USI
Energy Engineer, Utility Savings Initiative
Martin
W. Steve
UNC Pembroke
AVC for Facilities Management 
Massry
Nasser
Winston-Salem State University
University Engineer
Matthy
Lindsay
UNC Charlotte
Student
Mattox
John
Fayetteville State University
Professor
Maxwell
Jennifer
Appalachian State University
Resource Conservation Specialist
McCracken
Susan
Appalachian State University
Director External Affairs
McDade
Keith
Lenoir-Rhyne University
Associate Professor of Sustainability Studies Center for Graduate Studies
McDonald
Trey
UNC Greensboro
Sustainability Coordinator
McGinnis
Charles
Johnson Controls
Sr. Director-State Government-Higher Education
McGowan
Bill
Lees-McRae College
VP of Facilities & Security
McKinney
Scott
UNC Pembroke
Assistant Controller
McMillan
Martha
UNC-TV
Director of Operations
McMullen
Timothy
North Carolina Central University
Director of Capital Projects Mangement
McNeill
Julia
East Carolina University
Graduate Student
Megri
Ahmed
NC A&T State University
Associate Professor
Merritt
Greg
Cree
Vice President
Metcalf
Pamela
Central Piedmont Community College
Director of Energy and Sustainability 
Miller
Ed
New Rier Light & Power
General Manager
Miller
Janet
Appalachian State University
Outreach Manager
Miller
Jonathan
UNC Pembroke
Student
Miller
Matt
Central Piedmont Community College
Program Chair
Mitchell PhD MPH
Lloyd
Elizabeth City State University
Associate Professor
Mohajeryami
Saeed
UNC Charlotte
PhD Student
Mohammadzadeh
Nooshafarin
NC State University 
Graduate Research Assistant
Monteleone
Bonnie
UNC Wilmington
Chemistry Dept.
Moody
Ged
Appalachian State Universiy
Special Assistant to the Chancellor for Sustainability
Mooney
Leah
UNC Wilmington
Student
Moore
Jamie
UNC School of the Arts
Manager of Landscaping/Sustainability Coordinator
Moore
Kathleen
East Tennessee State University
Director of Sustainability 
Moye
Stevie
East Carolina University
Motorcoach Operator
Neff
Eric
Appalachian State Universiy
Adjunct Instructor
Nelson
Stephen
Furman University
Student
Norris
Heather
Appalachian State Universiy
Interim Dean
O'Connor
Katie
NC School of Science and Mathematics
Vice Chancellor for Academic Programs
O'Connor
Mike
Appalachian State Universiy
Director, Physical Plan
O'Hara
Jessica
UNC Chapel Hill
Energy Analyst
Oliver
Ian
NC School of Science and Mathematics
Student Life Instructor 
Olsen
Olee
N/A
Student
Orfield
Jay
NRDC
Renewable Energy Analyst 
Orfield
Mark
Johnson Controls
Branch Manager
Orr
David
Oberlin College
Special Assistant to the President on Sustainability
Orr
Elaine
N/A
N/A
Oshita
Emily
Fayetteville State University
Student Assistant
Ousdahl
Michael
NC State University
Assistant Director - Transporatio
Paprocki
Daniel
NC State University
Energy Engineer
Parker
Daniel
UNC Chapel Hill
Student Assistant 
Parr
Jay
Appalachian State University
Student
Parsons
Jon
Fayetteville State University
Director of Facilities Operations & Maintenance
Pereira
Maria
UNC Pembroke
Associate Professor
Perry
Jason
University of Georgia
Program Coordinator
Pettyjohn
Susan
Appalachian State University
Vice Chancellor
Pickett
Marty
Rocky Mountain Institute
Managing Director
Peirce
John
UNC Asheville
Vice Chancellor of Finance & Operations
Peirce
William
Appalachian State University
Project Engineer
Pierre
Jacques
NC A&T State University
Energy Services and Sustainability Director
Pine
John
Appalachian State University
Director
Pittman
Joseph
UNC Greensboro
Student
Plummer
Grace
Appalachian State University
Program Specialist, Appalachian Energy Center
Pohlman
Kat
UNC Wilmington 
Sustainability Coordinator
Pope
Janice
Appalachian State University
Professor
Powell
Bill
Pepco Energy Services 
Director of Engineering
Powell
Claudia
NC State University
Energy Program Coordinatior
Powell
Phillip
North Carolina Central University 
Director of Building Maintenance and Grounds
Powell
Robert
NC A&T University
Associate Professor
Powers
Dargan
NC State University
Student
Pruitt
Jonathan
UNC General Administration
Sr. Associate V.P. for Finance
Putnam
Walter
Shift Equity
N/A 
Quenon
Anya
NC School of Science and Mathematics
Sustainability Project Leader
Quintal
Jorge
UNC Greensboro 
Associate Vice Chancellor
Quirk
Stephen
Jonson Controls
Area General Manager
Rabold
Rod
UNC Chapel Hill
Cx Coordinator/Engineer
Radford
Samantha
NC Sustainabile Energy Association
Web and Creative Specialist
Raichle
Brian
Appalachian State University
Professor 
Ramsdell
Carla
Appalachian State University
Lecturer
Ramsdell
Jeff
Appalachian State University
Professor & Director
Ranson
Bill
Furman University
Professor
Rascoff
Matthew
UNC General Administration
Vice President 
Rasnick
Bill
East Tennessee State University
VP
Rawat
Kuldeep
Elizabeth City State University
Department Chair
Reaves
Alison
Appalachian State University
Associate Director, 
BB&T Student Leadership Center
Redderson
Jeff
Furman University
AVP Facilities
Reinmann
Paul
UNC Wilmington
Facility Engineer Specialist
Richardson
Patrick
Appalachian State University
Energy Analyst
Roberson
Chad
Clark Nexsen
Principal
Roberts
Todd
NC School of Science and Mathematics
Chacellor
Robinson
Gary
Winston-Salem State University
WSSU Go Green CH
Robinson
Julia
Western Carolina University
Student
Rogers
Anne
Georgia Institute of Technology
Sustainability Program and Portfolio Manager
Rogers
Matt
UNC Wilmington
Director of Dining Operations 
Ross
Thomas
University of North Carolina
President
Rowe
Debra
US Partnership for Education for Sustainable Development
President
Sam
Robert
UNC Pembroke
Sustainability Intern
Sanders
Amy
Appalachian State University
N/A
Schallert
Tony
UNC Charlotte
Energy Manager
Schoenathaler
Laura
NC State University
Doctoral Student
Seymour
Rose Mary
Central Piedmont Community College
Exec Director, Center for Sustainability
Shankar
Rudy
UNC Charlotte, EPIC
Professor Research 
Sharpe
Steve
UNC Wilmington
Energy Manager
Shay
Elizabeth
Appalachian State University
Faculty
Shea
Cindy
UNC Chapel Hill
Sustainability Director
Shore
Brad
The North Carolina Arboretum
Facillities Maintenance Supervisor
Silverman
Gary
UNC Charlotte
Department Chair
Simmons
Amanda
UNC Chapel Hill
Transportation Demand Manager
Sims
Paul
East Tennessee State University
Professor
Smiley
Colleen
Catawba College
Asst. Outreach Coordinator
Smith
Cameron
NC State University
Director, Captial Project Management
Smith
Deanne
Appalachian State University
Assistant Director, Employer Relations, Career Development
Smith
Dusty
UNC Pembroke
Student
Smith
Hayes
Second Creek Development Co.
Managing Partner
Smith
Kenan
Second Creek Development Co.
Managing Partner
Smith
Lindsay
Appalachian State University
Graduate Student
Smith
Susan
Appalachian State University
Mrs.
Soderberg
Eric
NC State University
Enegy Engineer
Sordellini
Georgette
UNC Greensboro
N/A
Spalding
Carol
Rowan-Cabarrus Community College
President
Spellman
Carlton
UNC Pembroke
VC for Finance and Admin
St. Clair
Price
Watauga High School
President, Sustainability Club
Stadnik
John
Johnson Controls
Account Executive
Stahl
Kathleen
DENR USI
Energy Engineer
Stanback
Alice
N/A
N/A
Stanback
Fred
N/A
N/A
Stark
Mark
UNC Chapel Hill
Fleet Operation Manager
Stephany

Dustin

University of Florida
Energy Coordinator
Stephens
Seth
Catawba College
Student
Steury
Stan
Appalachian State University
Research Scientist
Stewart
Vincent
Hanson Professional
Senior Commissioning Specialist
Still
Robert
East Carolina University
Project Manager
Stolka
Kurt
UNC Chapel Hill
Transportation Planner
Stover
Nicholas
Appalachian State University
Student
Strawder
Lorianne
Georgia College & State University
Sustainability Officer
Tallarico
Debbie
Blue Mountain Center
LPC
Talley
Kiddia
NC A&T State University
Student
Tate
Adrian
NC High Country Coucil of Goverments
N/A
Taylor
Alex
Appalachian State University
Graduate Student
Taylor
Douglas
Catawba College
Student
Tazewell
Anne
NC Clean Energy Technology Center
Transportation Program Manager
Terrell
Jack
Appalachian State University
Student Coordinator
Thompson
David
NC A&T State University
Student
Todd
David
UNC Asheville
Director of Campus Operations
Trefz
Karen
Appalachian State University
Office Manager
Tripp
Miriam
UNC General Adminstration
Special Projects Officer
Tuberty
Shea
Appalachian State University
Associate Professor
Tyler
Grant
UNC Wilmington
Student
Urgo
Joseph R
UNC Asheville
Provost
Urlab
Ivan
NC Sustainable Energy Association
Executive Director
Vaughn
Brian
UNC Chapel Hill 
Student 
Walker
David
UNC Charlotte 
Student
Walker
Dianne
Winston-Salem State University
Director of Operations Maintenance
Walker
Scott
UNC Asheville
Facility Planner 
Wall
Elisabeth
Appalachian State University
Communications/Sustainability
Wall
Katie
Appalachian State University
Outdoor Programs Manager
Walters
Kathy
NCDENR-USI
Special Projects Manager
Wambul
Antony
NC State University
Transportation Planner
Wang
Ziren
NC Sustainable Energy Association
Energy Policy Analyst
Warren
Jesse
University of Virigina
Sustainability Prgrm Mgr – Bldngs & Ops. – Facilities Managr
Warren
Tracy
Winston-Salem State University
Mainatance Supervisor
Warshaw
Cecilia
N/A
N/A
Warshaw
Steve
NCSSM
Retired Vice Chancellor for Academic Programs
Watkins
Charles
NC A&T State University
Facillities Maintenance Tech
Watkins
Nolan
UNC Charlotte
Mechanical Engineering Technology
Weatherly
Billy-Gray
UNC Wilmington
Jewelry Designer, Renewable Recreation
Weddie
Chase
Western Carolina University
Electrical & Computer Engineer
Welek
Chuck
Enterprise Holdings
Corporate Zimride Manager 
Westerman
Jim
Appalachian State University
Director of Sustainable Business, Walker College of Business
White
Jon
CST Fleet Services
Associate
Whitehouse
Seth
Georgia College & State University
President, Enviromental Science Club
Williams
Matt
University of Florida
Director, Office of Sustainability and Energy Integration
Williams
Suzanne
UNC Greensboro
Associate Director TDM
Wlison
Lee
Appalachian State University
Renewable Energy Initiative
Wilson
Stephen
Clark Nexsen
Principal
Winecoff
Bailey
Appalachian State University
Director of Sustainability, Student Goverment Association
Wittum
Elijah
Catawba College
Student
Woodyard
Carol
UNC-TV
Director, Facillities
Wyckoff
Harold
Fayetteville Technical Community College
Directo of Facility Services
Young
David
UNC Charlotte
Professor, Associate Director EPIC
Zahir
Mona
Winston-Salem State University
SGA Attorney General 
Zilberdrut
Sean
UNC Charlotte
Student 
2015 Student Summit

The 80 students attending the Summit were selected from hundreds of applicants following a rigorous application process. 30 student research posters were selected for display over the two days. This year's Student Summit was co-sponsored by the Walker College of Business at Appalachian State University. The Walker College is committed to advancing sustainable business practices that promote responsible management of economic, social, and natural resources. Read the full Walker College of Business mission statement.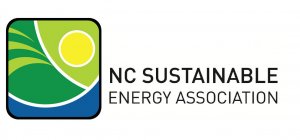 NC Sustainable Energy Association is proud to be a sponsor and participant of the 2015 Student Summit! NC Sustainable Energy Association (NCSEA) is the leading 501(c)(3) non-profit organization dedicated to driving public policy and market development that creates clean energy jobs, economic opportunities and affordable energy to benefit all of North Carolina. Full details of our work and members can be found at www.energync.org.
Breakdown of Student Scholar Participants:
17 Public and Private Universities Represented from North Carolina
Degree Programs:
6 Doctoral Students
22 Masters Students
46 Bachelors Students
6 High School Students
Student Poster Abstract Database
Brian Vaughn Class of 2018 
Undergraduate Student, Environmental Science 
University of North Carolina at Chapel Hill 
Policy Analysis of the Energy Freedom Act and the Tax Credit Extension for Renewable Energy Property
Eric Neff Class of 2015 
M.S., Appropriate Technology 
Appalachian State University 
An evaluation of the exchange of value and energy in net metering in North Carolina
Alex Arnold Class of 2016 
Graduate Student, Technology 
Pedro Franco Class of 2016 
Graduate Student, Technology 
Nathan Anderson Class of 2015 
B.S., Appropriate Technology 
Appalachian State University 
The Nexus: Heating Greenhouses with Bioenergy from Waste Streams
Nicholas Stover Class of 2016 
Undergraduate Student, Appropriate Technology 
Appalachian State University
E-Cycle Share App State
Blake Corvin Class of 2016 
Undergraduate Student, Environmental Science 
University of North Carolina at Greensboro 
Dan River Rising: Rural activism in North Carolina's Dan River Basin"
Chris Dunlap Class of 2015 
B.S., Geology 
Western Carolina University 
Organic Rich Deposits From a Southern Appalachian Wetland Indicate Carbon Sequestration Potential and Site Stability Over the Last Millennium
Victoria Cheng Class of 2016 
Undergraduate Student, Mathematics 
Duke University 
Passive Heating and Lighting—A Case Study Using the MS&T 2009 Solar House
Jamie Hayes Class of 2016 
Undergraduate Student, Architectural Engineering 
North Carolina A&T 
Saving Energy Using new Materials - Application to Heat Transfer between the Home and The Ground Using the Difference Finite Method
Stephen Nelson Class of 2015 
B.S., Earth and Environmental Science 
Furman University 
Renewable Energy and a Climate Action Plan for Furman University: Carbon Neutrality by 2026
Chase Weddle Class of 2016 
Undergraduate Student, Electrical and Computer Engineering Technology 
Robert Bianculli Class of 2015 
Undergraduate Student, Electrical Engineering 
Adam Berry Class of 2015 
Undergraduate Student, Parks and Recreation Management 
Western Carolina University
The Electron Garden on the Green (EGG) Project for Western Carolina University
Joshua Brooks Class of 2016 
Graduate Student, Technology 
Appalachian State University 
Mountain Laurel Home - Research project for DOE Race to Zero competition
Laura Schoenthaler Class of 2016 
Doctoral Student, Design 
North Carolina State University 
Urban Deindustrialization and the Emergence of Landscapes of Adaptation and Resiliency
Sean Zilberdrut Class of 2015 
Undergraduate Student, Electrical Engineering 
University of North Carolina at Charlotte 
Investigating the Effects of Grid Equivalent Circuit at a Point of Common Coupling on Distribution System Long-Term Dynamics
Lee Wilson Class of 2016 
Undergraduate Student, Sustainable Development 
Appalachian State University 
Appalachian State University Scale Free Project
Nicole Beck Class of 2016 
Graduate Student, Environmental Health 
Eastern Carolina University 
Initiating Sustainable Behavior: Feel Good for Doing Good
Jason Baptiste Class of 2015 
Graduate Student, Engineering Physics 
Appalachian State University 
Dual-Axis Photovoltaic Solar Tracker with MPPT Battery Charging, Diversion Load Handling, and Data Acquisition/Transmission
Sherif Abdelrazek Class of 2016 
Doctoral Student, Electrical Engineering 
University of North Carolina at Charlotte 
Grid Tied Battery Energy Storage Systems Smart Controllers
Julia McNeill Class of 2017 
Graduate Student, Sustainable Tourism 
East Carolina University
Teaching Sustainable Business Practices
Daniel Blakeley Class of 2018 
Graduate Student, Appropriate Technology 
Appalachian State University 
Solar Powered Vehicles: Cornerstone of a Sustainable Transportation Infrastructure
Kiddia Talley Class of 2017 
Undergraduate Student, Architectural Engineering 
North Carolina A&T
Solar Revolution
Nooshafarin Mohammadz Class of 2015 
Doctoral Student, Architecture 
North Carolina State University
An optimization approach for integrating different roof functions with environmental impacts constraint: "A hybrid framework"  
Rachel Blackburn Class of 2016 
Undergraduate Student, Political Science 
University of North Carolina at Greensboro
The Dan River Coal Ash Spill: An Orientation to the Current Politics between Duke Energy, the State of North Carolina, and the EPA 
Joseph Fagan Class of 2015 
Graduate Student, Business Administration 
Graduate Student, Engineering Physics 
Appalachian State University 
Using ICT & Analytics to Build Demand for Sustainable Power Consumption in Boone, NC
Ashleigh Hillen Class of 2016 
Undergraduate Student, Environmental Studies 
University of North Carolina Asheville 
The UNC Asheville Divestment Campaign
Joseph Pittman Class of 2015 
Undergraduate Student, Chemistry 
University of North Carolina Greensboro 
A Duplex Stirling Engine with Programmable Piston Positions
Taylor Grubbs Class of 2016 
Undergraduate Student, Physics 
University of North Carolina Greensboro 
An Arduino controlled Linear Fresnel Reflector
Naesheia Carmichael Class of 2018 
Undergraduate Student, Sustainable Development 
North Carolina State University 
Reaching Prospective University Students through Sustainability Messaging in Social Media
Brenton Faircloth Class of 2016 
Graduate Student, Technology 
Appalachian State University 
AASHE STARS Comparative Analysis of Energy Related Credits for Schools Participating in the 2015 Appalachian Energy Summit
Parker Grissom Class of 2015
Undergraduate Student, Exercise Science
University of North Carolina Wilmington
Renewable Recreation
Creeden Kowal Class of 2015
B.S., Environmental Science
Julia Robinson Class 2015
B.S., Environmental Science
Western Carolina University
Evaluating Sustainability of Purchasing Practices at Western Carolina University
2015 AES Student Speakers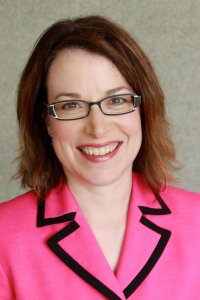 Heather Hulburt Norris
Dr. Heather Hulburt Norris joined the Walker College of Business faculty in the fall of 2003 in the Department of Finance, Banking and Insurance. She was named assistant dean for undergraduate programs in 2005, associate dean for undergraduate programs and administration in 2008 and senior associate dean in 2012. She was named acting dean of the college in July 2014.
Prior to her time at Appalachian, Norris served on the faculty at Bowling Green State University, the Pennsylvania State University and West Virginia University.
Norris was drawn to the Walker College of Business because of its clear mission and achievement of offering transformational educational experiences to students. As acting dean, she will guide the vision of the college and actively pursue financial support to achieve it.
Norris' teaching and research interests involve corporate finance and investments, with a particular emphasis on corporate restructuring. She has been published in the Journal of Portfolio Management, Financial Management, Managerial and Decision Economics and the Journal of Applied Business Research. Her work on corporate restructuring has been cited in The Wall Street Journal, Fortune, Business Week and Dow Jones Online News. Norris is a member of Beta Gamma Sigma and Phi Kappa Phi.
Norris serves on the Board of Directors of Homes for Children, the parent organization of Grandfather Home for Children and Barium Springs Home for Children. She is a member of the board's finance committee, foundation board and investments committee. Norris also serves on the board of directors for the Boone Area Chamber of Commerce.
Norris and her husband, Rob (Appalachian '87), have a young daughter, Emma, who aspires to be a future Mountaineer. 
---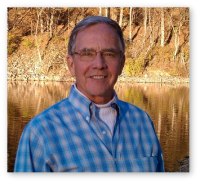 Francis P. Koster
Dr. Fran Koster received his doctorate from The Program for the Study of The Future at the University of Massachusetts where his dissertation work focused on why populations and leaders would ignore warnings, even when the warning was factual, had reliable sources, and delivered directly to the people who could and should take evasive action.
Fran is a writer and frequent lecturer on threats to our basic life support systems of air, water, food, and energy. His lectures and articles offer proven, cost-effective, and job creating solutions to those problems. His research, coupled with extensive careers with progressive responsibility in Higher Education Administration, Peace Corps, Renewable Energy, and Healthcare, convinced him that it does no good to warn people about emerging problems or opportunities if you cannot also furnish them with an acceptable alternative path.
"Telling leaders that the sky is going to fall only makes them feel impotent, discouraged, and resistant," says Fran, "unless you can also hand them an umbrella and a map to safe shelter. If a problem is pointed out without furnishing a solution, the recipient of the warning reacts psychologically by blocking the warning. This means leaders cannot hear, and thus cannot lead in positive directions." 
---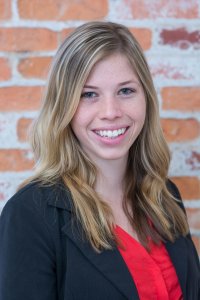 Kacey Hoover
Kacey Hoover serves as NC Sustainable Energy Association's Strategic Relations Manager to work with a diverse stakeholder base and drive advocacy and engagement that help enable growth and market leadership in the clean energy industry. Kacey offers a strong technical background of regulatory, government affairs, and market trends pertinent to the industry.
Kacey earned a M.S. in Technology with a concentration in Appropriate Technology from Appalachian State University and a B.S. in Environmental Science from Catawba College. Kacey is also an active member of the Epsilon Pi Tau (EPT) honor society , the "Leading International Honor Society for Technology" that recognizes academic excellence in fields devoted to the study of technology.
2015 Industry Partner Career Panel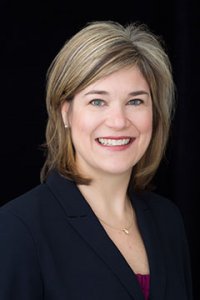 Deanne Smith
Deanne Smith is known for connecting and networking, given any opportunity. Almost all of her professional career has been at Appalachian State University and related to student recruitment, outreach and development. A passionate student advocate, she thrives on helping students engage and identify exceptional opportunities to grow and develop personally and professionally. She earned an undergraduate degree in Communication with a concentration in Public Relations and a Master's degree in Higher Education Administration, both from Appalachian.
---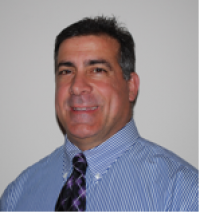 John Casadonte
John Casadonte is a Product Marketing Manager at Cree, a market-leading innovator of lighting-class LEDs, LED lighting, and semiconductor solutions for wireless and power applications. With more than 20 years of experience, John has held numerous marketing positions involving product management, business development, channel/vertical marketing and industry relations. His current role at Cree is to drive thought leadership, credibility and business opportunities across all verticals with a specific focus in the Education and Healthcare marketplace.
---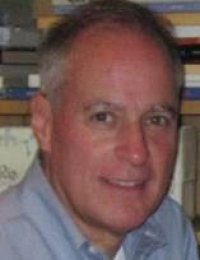 Joe Christie
Joe Christie, CEM, CDRM, is the Senior Manager for Pepco Energy's Raleigh, North Carolina regional office. Corporate offices are in Arlington, Virginia.
Joe develops and directs Energy Savings Performance Contract (ESPC) projects for Municipalities, Universities, K-12 Schools, and Hospitals in the Southeast. During the last 8 years with Pepco Energy, he has been responsible for successful customer outcomes delivering over $35 million in energy infrastructure projects entirely paid by savings.
Joe holds a B.S. Mechanical Engineering from the University of Kentucky and completed the Executive Management Program at the University of North Carolina, Chapel Hill. His background includes healthcare as VP Construction & Planning with Kings' Daughter's Medical Center, industrial equipment distribution as Branch President with Ferguson Enterprises, CM at Risk and GC construction as VP with Skanska USA Building and consulting engineering as Business Development Manager with McKim & Creed Engineering. This background adds perspective to the turn-key energy performance projects Pepco Energy develops, manages, and guarantees (including Appalachian State University, the City of Greensboro and Sandhills Community College).
---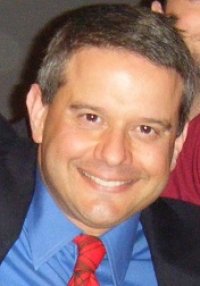 Chris Lotspeich
Chris Lotspeich MPPM, MES, CEM (pending) is Director of Sustainability Services at Celtic Energy (www.celticenergy.com), a Connecticut-based consultancy. He is project manager for consulting support to the City of Stamford, CT for its micro grid and resilience retrofit project and was lead author of micro grid proposals for Stamford and Glastonbury, CT. Chris is part of a team with Arup and the City and County of San Francisco implementing a Department of Energy grant to install solar power plus energy storage for critical facility energy surety city-wide. He serves as the energy and sustainability coordinator for the University of New Haven, Connecticut. Chris was lead author of the Whole-Systems Integrative Green Design Module for the Government of Singapore's Certified Energy Manager course created in 2010. He was a 2002–2003 Batten Fellow at the University of Virginia's Darden business school. From 1994–2001 he was Executive Assistant to Amory Lovins and Senior Associate at Rocky Mountain Institute where he worked on six continents and led numerous resource efficiency surveys at industrial facilities and on the U.S. Navy cruiser USS Princeton CG-59. He earned two masters degrees from Yale from the School of Management and the School of Forestry and Environmental Studies, and a B.A. in International Politics from Wesleyan University. Chris served as a wilderness EMT and firefighter on volunteer rescue services in Colorado, Connecticut and Maine.
---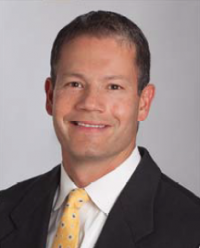 Shawn Heath
Shawn Heath serves as vice president and chief sustainability officer for Duke Energy. He is responsible for the company's sustainability-related goal setting, reporting, internal programs and stakeholder outreach. He was named to his current position in January 2012.
Heath joined Duke Energy in 2001 as an internal auditor and moved to the company's local government relations group in 2005. From 2006 to 2009, he held a variety of positions focused on regulatory and legislative planning for Duke Energy's utility business in North Carolina and South Carolina, including director of state energy policy and vice president of outreach and advocacy. During 2010, Heath served as vice president of planning and business support for the company's U.S. Franchised Electric and Gas organization. During 2011, he supported Duke Energy's integration executives responsible for the planning of integration activities for the Duke Energy/Progress Energy merger.
Prior to joining Duke Energy, Heath was employed by Arthur Andersen, from 1994 to 2001. He provided both audit and management consulting services. From 1993 to 1994, he served as an accountant for Beverly Enterprises.
A native of Deale, Md., Heath earned a Bachelor of Science degree, cum laude, in accounting from Virginia Tech. He also holds a Master of Business Administration degree from Yale University.
Heath serves on the board of directors of the Central Piedmont Community College Foundation. He is also actively involved in the Charlotte Heart Walk and a number of grassroots community engagement activities.
Heath and his wife, Dede, have three sons.
Duke Energy, the largest electric power company in the United States, supplies and delivers electricity to approximately 7 million customers in the Southeast and Midwest. The company also distributes natural gas in Ohio and Kentucky. Its commercial power and international businesses operate diverse power generation assets in North America and Latin America, including a growing renewable energy portfolio. Headquartered in Charlotte, N.C., Duke Energy is a Fortune 250 company traded on the New York Stock Exchange under the symbol DUK.
2015 Student Highlight Speakers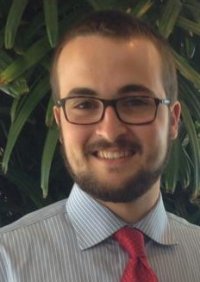 Brian Vaughn
Brian Vaughn is a sophomore undergraduate at the University of North Carolina at Chapel Hill. During his first year at UNC, Vaughn wrote for the opinion page of the Daily Tar Heel and was an active member of the Sierra Student Coalition, a campus organization campaigning for coal divestment. His current areas of focus are issues involving sustainable mobility, distributed energy resources, and sustainable community design.
This is Brian's first weekend back in the United States after a 2 month study of sustainable community design and renewable energy policy in Western Europe. He believes that the United States should carry out a German-style Energiewende—revitalizing rural communities through investment in renewables while focusing on gains in efficiency.
---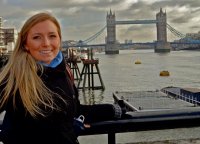 Megan Foster
Megan Foster graduated in 2014 from the University Of North Carolina Wilmington (UNCW) with a Bachelor in Science in Community Health Education. During this time she also studied abroad in London, England, where she gained experience in global health care systems and adaptation to other cultures. She holds a Personal Leadership Certification from UNCW, as well as a research certification for human, social, and behavioral research through the Collaborative Institute Training Initiative.
For the past two years she has worked at a school-based health center, a model of health care that provides medical, behavioral, and nutritional services at school sites. School-based health models identify the barrier students have to receiving medical services and therefore increase students' time in the classroom so they do not need to leave for such services. Through this position, she taught substance abuse prevention classes which in turn made her realize her passion was not only for healthy lifestyles, but for education. Since she was immersed within both the school and healthcare systems, she identified the interconnectedness of health and education, the importance of early intervention and prevention, and how they all greatly affect one another.
Currently, Megan is a graduate candidate for the Master in Art in Teaching Elementary Education at the University of North Carolina Wilmington anticipating graduation in May of 2016. She is taking additional courses through the Institute for Humane Education to gain more experience with educating global citizens for a positive future. She believes that a multitude of issues can identified and solved through education, specifically early education/intervention. She is focused on beginning her career by aligning state educational standards to humane education so she can instill sustainability, globalization, and solutionary ideals in her youth. Her professional goal is to contribute to a positive future through educating elementary students on global issues, respect, sustainability concepts, and compassion.
---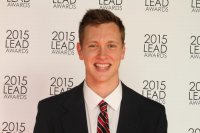 Zach Evans
Zach Evans is a senior psychology major from Asheville, NC and a member of East Carolina University's Honors College. With a background in leadership and a strong foundation of research in both Ecopsychology and Environmental Justice, he brings a unique perspective to the summit. Through a consistent track record of propagating ethical, positive change, he has demonstrated that he is a catalyst for organizational growth. He has been recognized as one of ECU's most promising leaders, being awarded ECU's Rising Leader award alongside numerous other awards and scholarships for a demonstrated commitment to excellence in leadership on ECU's campus and in his community. He serves as a member of the Elite Pirates - a group recognized as the top fourteen student leaders on ECU's campus with a commonly shared goal for societal empowerment through social justice advocacy.
Zach has extensive international experience. He has traveled to and studied in the United Arab Emirates, Ecuador, Peru, and Honduras. While studying at Universidad San Francisco de Quito in Ecuador during his junior year, he organized South America's first chapter of Psi Chi, the International Honor Society in Psychology. As a sophomore, he created a curriculum for Spanish education and served as a Spanish teacher at the Nancy Darden Child Development Center. He is a graduate of ECU's Chancellor's Student Leadership Academy, LeaderShape, and the John and Nellie Wooden Institute for Men of Principle.
Zach has a strong record of service. His philanthropic efforts have extended across the state of North Carolina since 2009. He is currently serving as a research consultant for an NC-based non-profit, Help Them L.A.S.T. The organization is dedicated to providing opportunities for underprivileged, at-risk youth in North Carolina to develop passions related to Sustainability, Environmental Science, and Outdoor Education. He is also a saxophonist with The Vinyl Brothers Big Band in Asheville, which has organized many fundraiser events for charities like St. Jude's, the Make a Wish Foundation, the Eblen Foundation, and Disaster Relief for Haiti. The band has played alongside renowned acts such as Chicago, Bad Company and the surviving members of Lynyrd Skynyrd.
Zach is particularly interested in the summit for the opportunity it provides for collaboration on innovate action with a diverse group of problem solvers. He looks forward to establishing relationships with professionals in a wide array of fields. As Zach enters his final year of study, he looks forward to discovering life's new adventures ahead.
---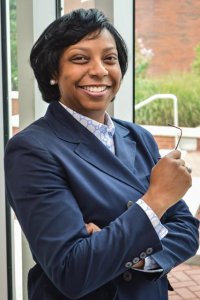 Staci Kyle
Staci Kyle is a graduate student at Wake Forest University in the M.A. in Sustainability program. She received her B.S. in Environmental Science from North Carolina A&T State University. Prior to entering the program at Wake Forest, Staci spent many years as a High School Science teacher and served as the Assistant Principal of a Charter school. She has also been an instructor at the Global Leadership Training Center for the past 11 years educating adult foreign nationals and some American students about environmental issues. Her efforts at GLTC align with her desire to implement sustainable solutions to environmental challenges in developing countries. In the Sustainability program Staci worked as a research assistant on a World Wildlife Fund project writing a case study about Carbon Emission Reduction in the Jambi province of Sumatra Indonesia. She is currently completing an internship with the Yadkin Riverkeeper.
---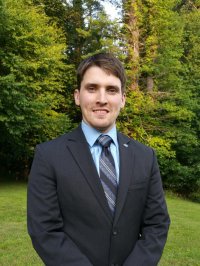 Daniel Blakeley
Daniel Blakeley is a Candidate for a Master's in Appropriate Technology in the Sustainable Technology in a Built Environment Department at Appalachian State University. In May 2013 he graduated with his Associates of Arts Degree from Caldwell Community College and Technical Institute with all semesters on the Dean's List. Mr. Blakeley graduated Summa Cum Laude with a Bachelor's of Science in Technology Education from Appalachian State University in May 2015.
In fall 2013, Mr. Blakeley started a multidisciplinary solar car program, in which students from across Appalachian State University design, fabricate and race a solar powered race car which will compete in International Solar Car Racing Competitions. He is the Project Director of the Solar Vehicle Team and has inspired the creation of several new solar vehicle courses. Mr. Blakeley is currently researching solar powered transportation and the implementation for such vehicles in today's transportation infrastructure. While researching solar powered transportation, he converted a golf cart from gas to electric and added a solar charging canopy to allow the golf cart to work independently of other energy sources.
Mr. Blakeley is also a member of Appalachian State University Technology Education Collegiate Association where he helped his team compete and win in Problem Solving, Technology Bowl (Jeopardy style competition), and Communications competitions against teams across the United States.
Before Mr. Blakeley's time at Appalachian State, he served in the US Army for six years, all with 2nd Ranger Battalion. While in 2nd Ranger Battalion, he deployed three times to Iraq and three times to Afghanistan. Mr. Blakeley's military awards and decorations include: the coveted Ranger Tab, Combat Infantryman's Badge, Expert Infantryman's Badge, Parachutist Badge, Expert Marksmanship Badge, Presidential Unit Citation, Joint Service Commendation Metal with one oak leaf cluster, Army Commendation Metal with one oak leaf cluster, Army Achievement Metal with two knot device, National Defense Service Metal, Iraq Campaign Metal with two campaign stars, Afghanistan Campaign Metal with two campaign stars, Global War on Terrorism Service Ribbon, Non-commissioned Officer Professional Development Ribbon with numeral two, Army Service Ribbon, Overseas Service Ribbon with numeral two, and the NATO service ribbon. Mr. Blakeley's military education includes: Ranger School, Advanced Leaders Course, Warrior Leaders Course, SERE course, Ranger Indoctrination Program, and Airborne Course. He is Master Breacher certified, Fast-rope Master certified, and Airborne certified. After his time in 2nd Ranger Battalion, he served two additional years with the NC National Guard where he was awarded the NC Commendation Metal and gained his US Army Instructor Certification.
2015 Photo Gallery
2015 Media Coverage