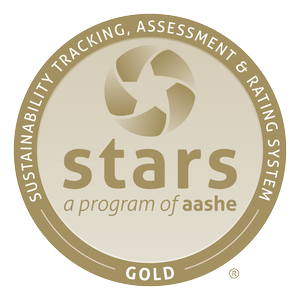 Appalachian State University is a Pilot and Charter participant in the Sustainability Tracking, Assessment & Rating System™ (STARS) — a transparent, self-reporting framework for colleges and universities to measure their sustainability performance.
In May 2012, Appalachian received an initial Gold rating
Gold status was renewed in the June of 2015, making Appalachian the second-highest rated university to date (score of 77.24). This score is valid for three years.
Gold status renewed in April 2019.
STARS® is a sustainability focused system, addressing social and economic factors as well as environmental factors.
Universities submit self-reported scores related to 17 categories.
App State achieved:
37.33 of 40 points in the academics (curriculum) category.
19.25 of 21 points in campus engagement.