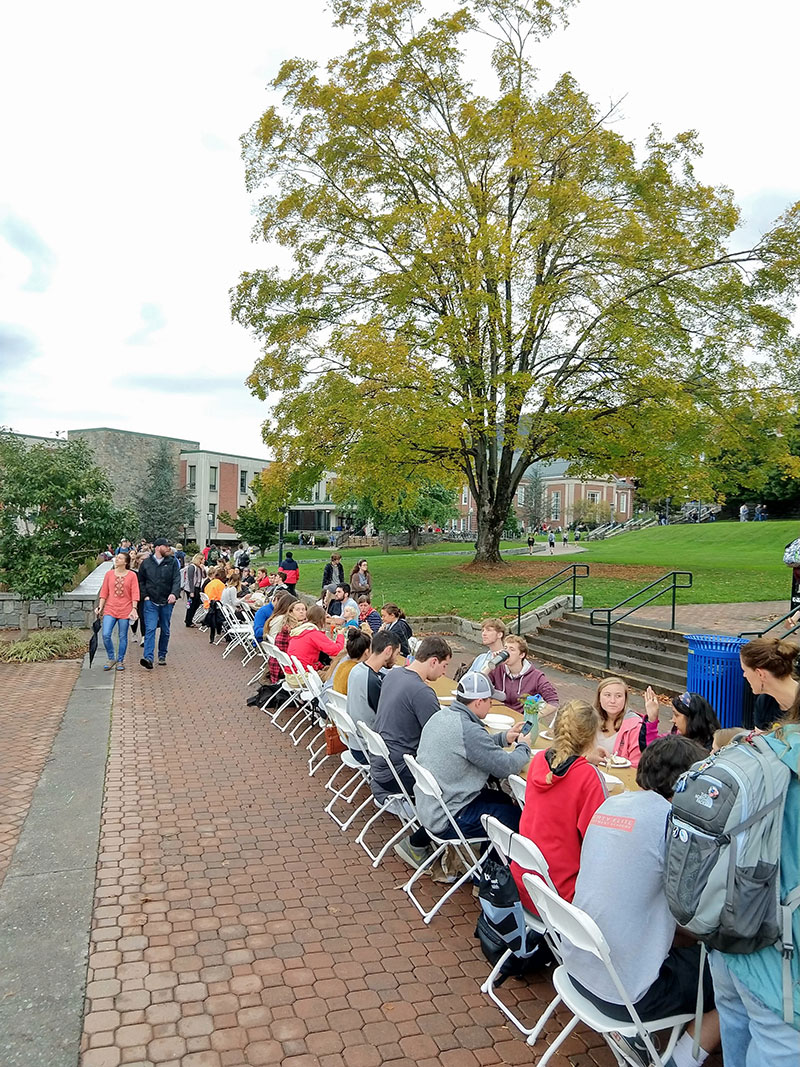 Community Feast
Appalachian State University has a deep commitment to sustainability and is working toward zero waste through thoughtful purchasing decisions and upstream solutions to waste management. Hosting a green event is a way to minimize our impact while educating and leading by example. Please use the following checklist for green event planning or collaborate with the Office of Sustainability to make a sustainable event plan. Thank you for your commitment to greening your event in order to contribute to sustainability on our campus.
Download this information as a PDF here.
The Green Events Guide suggests seven areas where you can take steps to have a more sustainable event:
Waste Reduction
Water Conservation
Sustainable Food Sources and Choices
Energy Conservation
Green Promotion and Communication
Alternative Transportation
Conscious Purchasing
Download the Green Events Guide here and get started planning your event!
Have questions?
Green Events contact: Jennifer Maxwell, Sustainability Program Manager
maxwelljb@appstate.edu, 262-2667