Hours
8:30am - 5:00 pm M,W,F
8:30am - 6:00pm T, TR
Location: East Hall, bottom floor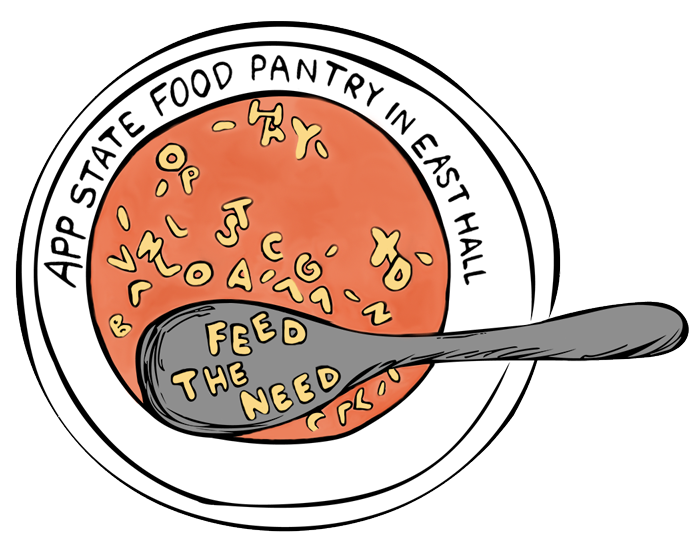 Any students or Appalachian family members who have food or goods needs are invited to visit Appalachian's food pantry. Located in the Office of Sustainability on the bottom floor of East Hall, the food pantry offers non-perishable staples as well as fresh bread and seasonal, local fruits and vegetables, as available.
If you wish to volunteer in the pantry, please come by or email us for availability and needs.
If you want to host a targeted food drive for our store, please contact Jennifer Maxwell at 828-262-2667.
For a list of other resources available to students, please visit:
deanofstudents.appstate.edu/student-resources
Other local food resources:
Hospitality House of Boone
Hunger and Health Coalition
Casting Bread

News Links
The Appalachian food pantry — an open door that swings both ways (Appalachian Today)
Food Pantry Available (Appalachian Scene)
The Appalachian Community tackles hunger in the High Country (Appalachian Today)
Appalachian State Offers Food Pantry For Students and Staff (WFDD)
Office of Sustainability's Food Pantry open for students (Appalachian Online)

Food Pantry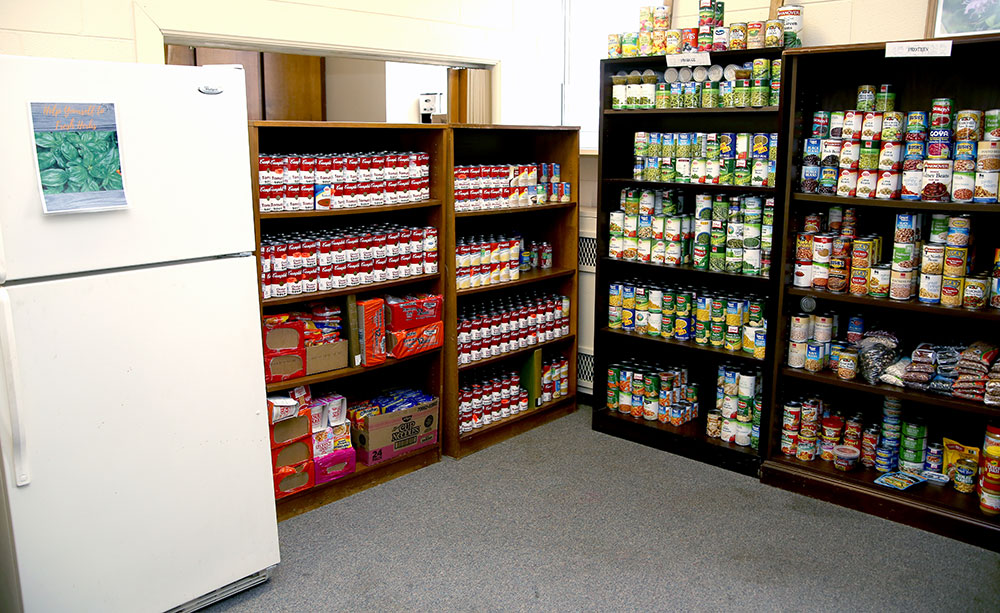 If you or a group you are a member of wish to assist and donate items to the food bank, please contact Jen Maxwell at maxwelljb@appstate.edu for a list of current needs.
Ongoing needs include shelf-stable proteins (nut butters, dried beans) and grains (rice, pasta, cereal).
If you or a group you are a member of wish to assist and donate items to the food bank, here is a list of approved foods for campus use:
Protein:
Nut Butter
Soy, coconut, or almond milk (boxed, shelf-stable)
Hummus
Canned or dried beans (black, kidney, cannellini, pinto, etc)
Nuts (ex. peanuts, walnuts, pecans)
Seeds
Oils
Grains:
Whole grain cereals
(ex plain Cheerios, Rice Chex, Multigrain Cheerios)
Oatmeal
Whole grain bread
Whole grain crackers
Rice crackers (gluten free)
Microwavable brown rice cups
Whole grain tortilla wraps
Whole grain bagels
Whole wheat pasta
Gluten-free pasta
Whole grain baking mix
Whole wheat pizza crusts
Rice
Barley
Bulgur
Quinoa
Produce:
Canned vegetables
Canned fruit in its own juice
Dried fruit (ex. Apricot, raisins, prunes) Apple sauce
Snacks/Other:
Granola/granola bars
Jelly and jam
Honey
Maple syrup
Rice cakes
Trail mix
Infant formula
Canned soups
Baking/Cooking:
Measuring cups
Measuring spoons
Can openers
Gently used or new kitchen items (such as bakeware and utensils)
Cooking spray
Flour
Cornmeal
Baking powder
Baking soda
Vanilla extract
Lemon or lime juice
Seasonings:
Ginger root or dried ginger
Garlic powder
Pepper
Chili powder
Curry or turmeric powder
Mrs. Dash/salt-free seasoning
Vinegar (apple cider, balsamic, red wine)
Parsley flakes
Paprika
Dried rosemary, oregano, basil, or other seasonings
Fresh herbs
Personal Care Items:
Feminine products
Shampoo/conditioner
Toothbrushes
Toothpaste
Shaving items
Combs/brushes
Free Store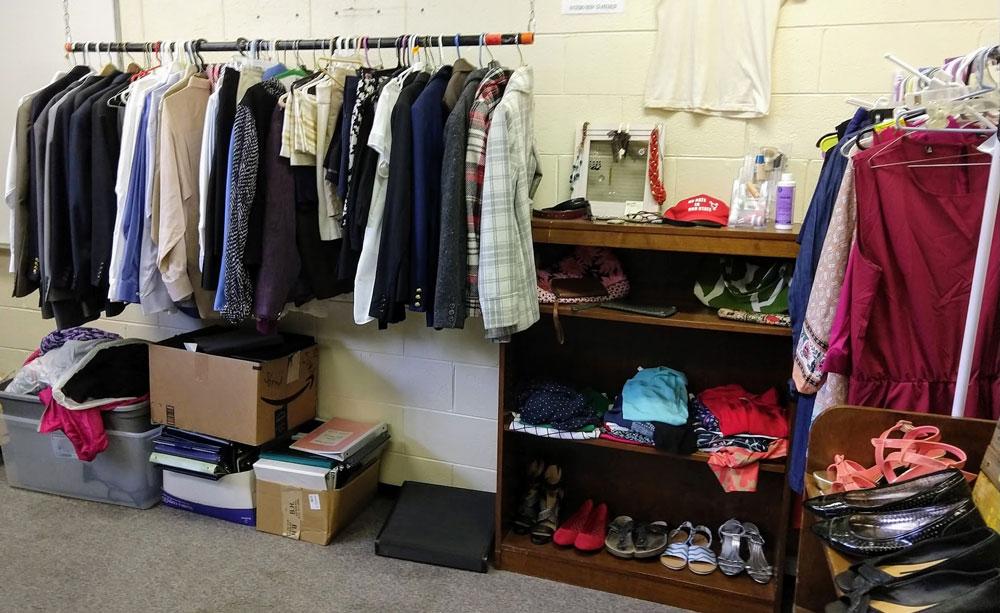 Need clothes, basic hygiene items, home goods, or school supplies? Or do you have these items to donate? Visit the free store, located in the same space as the food pantry. This resource exists so that members of the Appalachian community can exchange clothing and goods as needed, including casualwear, dressier items, and apparel for job or internship interviews.
Approved items for donation:
School/Office Supplies:
Pencils
Pens
Notebooks
Loose-leaf paper
Binders
Folders
Backpacks
Arts/crafts supplies
Winter gear:
Hats
Scarves
Gloves
Coats
Outdoor/Sports Gear:
Sleeping bags
Camping equipment
Sleds
Sports balls
First aid supplies (New in package):
Band-aids
Antibiotic ointment
Aspirin/cold medicine
Sunscreen
Ace bandages
First aid supplies (Can be gently used):
Medical Boots
Crutches
Reusables:
Shopping bags
High quality Metal/Glass water bottles
High quality Metal/Ceramic travel mugs
Interview clothing:
Suits
Shirts
Pants
Ties
Provisions(New in package):
Brita water filters
Diapers
Toilet Paper
Batteries