Energy Summit 2023 - Speakers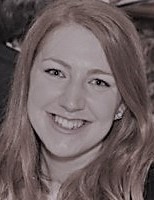 Carolyn Arida
Carolyn Arida is a Managing Director focused on infrastructure investments at Harrison Street. She leads the firm's renewables, district energy, power and utility efforts and is responsible for originating, underwriting and managing transactions for Harrison Street's infrastructure strategies. She is a member of the firm's Investment Committee and has completed over $10 billion of projects. Prior to joining Harrison Street, Carolyn spent time with GE Energy Financial Services and Atlantic Power Corporation. During her time at GE, she led new product introductions and first of their kind transactions including the first US offshore wind financing and the first Japanese solar project financing. Carolyn holds a BA in Economics, a BSBA in Finance and an MBA from Boston University.
---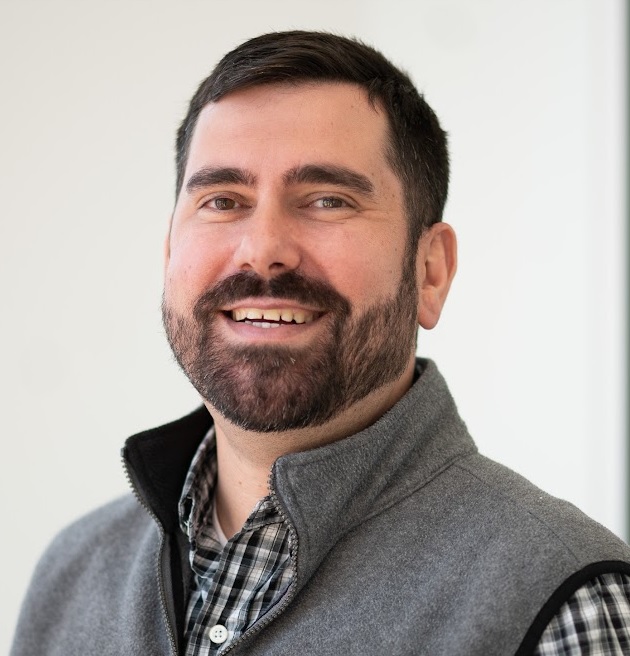 Jason Bernstein
Jason Bernstein PE, CEM, SFP is the Energy Manager at UNC Charlotte. He's been with the University for almost 3 years. He began working in the energy management industry in 2007 as an intern for an Energy Performance Contractor. He received his bachelor's degree in Mechanical Engineering – Heating Ventilating & Air Conditioning (HVAC) from the New York Institute of Technology in 2008. During the past 16 years his work has focused on reducing energy consumption and costs as a consultant as well as an in-house energy management resource and leader. In that capacity, his work has centered around developing and implementing projects that reduce the energy consumption of lighting and HVAC systems for various public and private sector customers. With a strong technical background, he is able to provide solutions to complex issues while keeping energy consumption in mind – all the while keeping an eye on the bottom line, with most of his recommended projects achieving a payback of 5 years or less. His work over the past 5 years can be summarized as covering the following areas: (1) managing and enhancing in-house energy management programs; (b) becoming the corporate Utility Hedge Procurement Manager; (c) driving energy savings in a university environment with a focus on effective solutions; (d) being the leader for the Universities Building Automation System (BAS) shop; and (e) providing technical knowledge for academic energy efficiency course projects. Mr. Bernstein is the UNC Charlotte 2023 Employee of the Year for Innovation and is a current nominee for the 2023 Governor's Award for Excellence.
---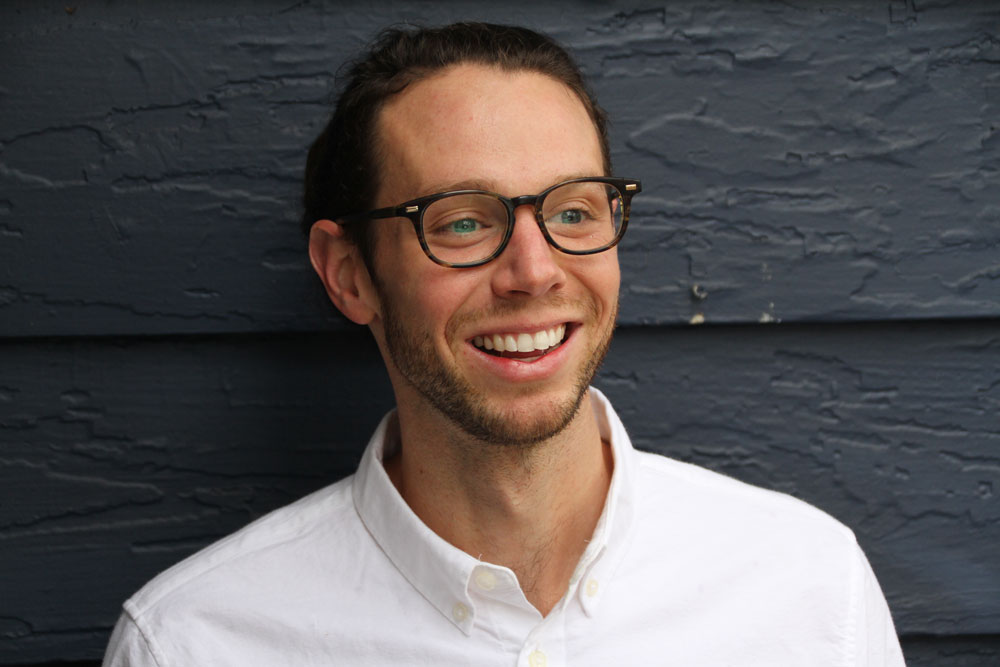 Jacob Bolin
Jacob Bolin is an Electric Transportation Specialist at Advanced Energy. His work is focused on supporting North Carolina's successful EV-transition through public education, stakeholder collaboration and infrastructure implementation. He is currently working on vehicle to grid research, school bus electrification, and helping businesses with their EV infrastructure planning. He holds a Bachelor's degree in Industrial and Systems Engineering from Auburn University and lives in Durham, North Carolina.
---
Scott Burclaff
As a principal engineer of Faith Technologies, Inc., Scott Burclaff is the subject matter expert (SME) in energy systems. He is the technical linkage between internal and external clients in distributed energy resources (DER), Power System Studies, product and project development, carrying out assignments associated with the technical review and modeling of generation and storage facilities interconnecting with the distribution system.
---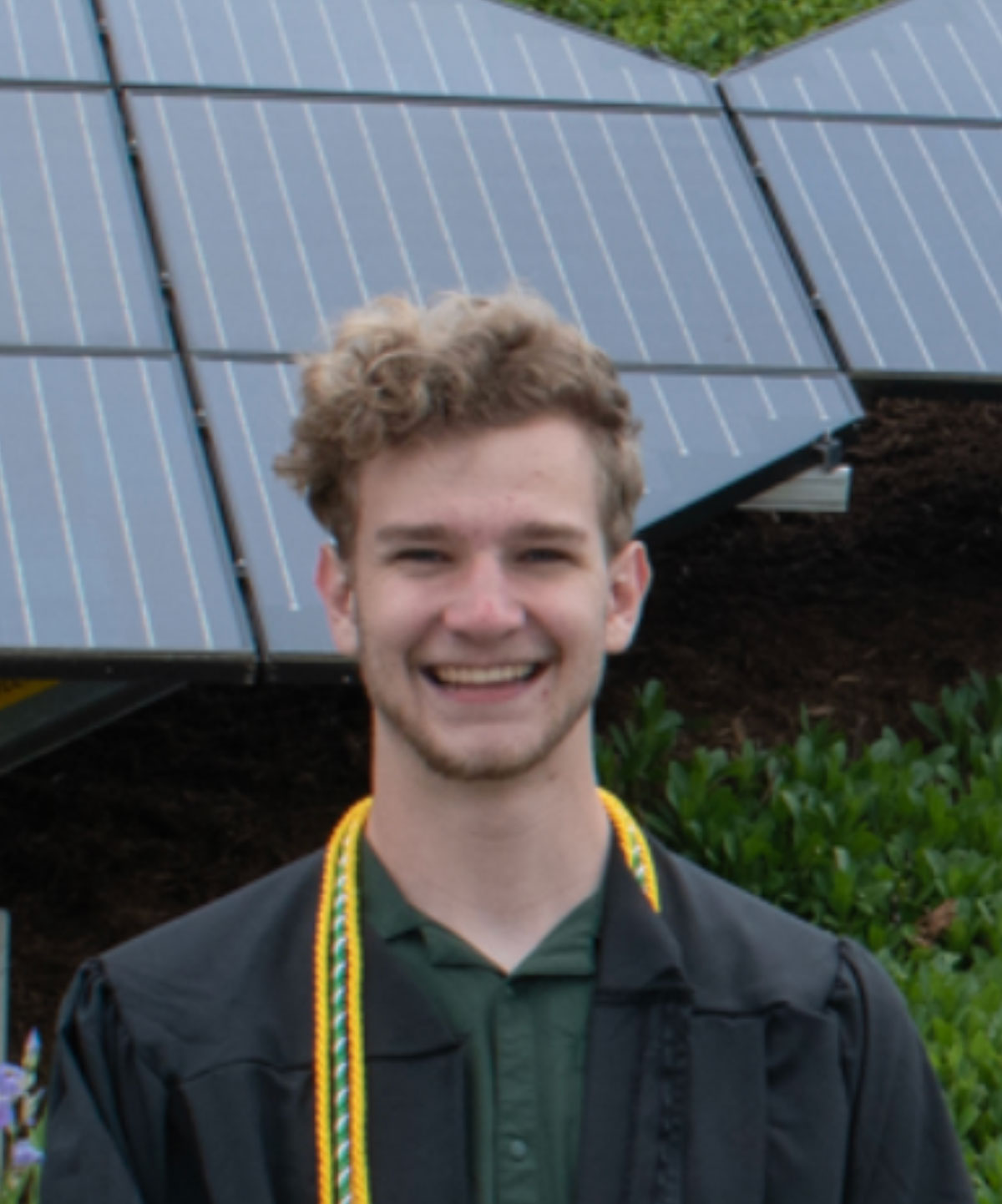 Duncan Burns
Duncan Burns is the current chair of the Appalachian State University Renewable Energy Initiative. He ecently received his undergraduate degree in sustainable technology with a minor in physics and is pursuing his masters in appropriate technology. He recently interned with the Appalachian State Energy Manager and worked as an undergraduate research assistant for Dr. Sohad Abu-elzait working on hybrid renewable energy systems. He loves working with the initiative to bring more renewable energy and energy efficiency projects to the university. In his free time he enjoys spending time with friends and family, swimming, and mountain biking.
---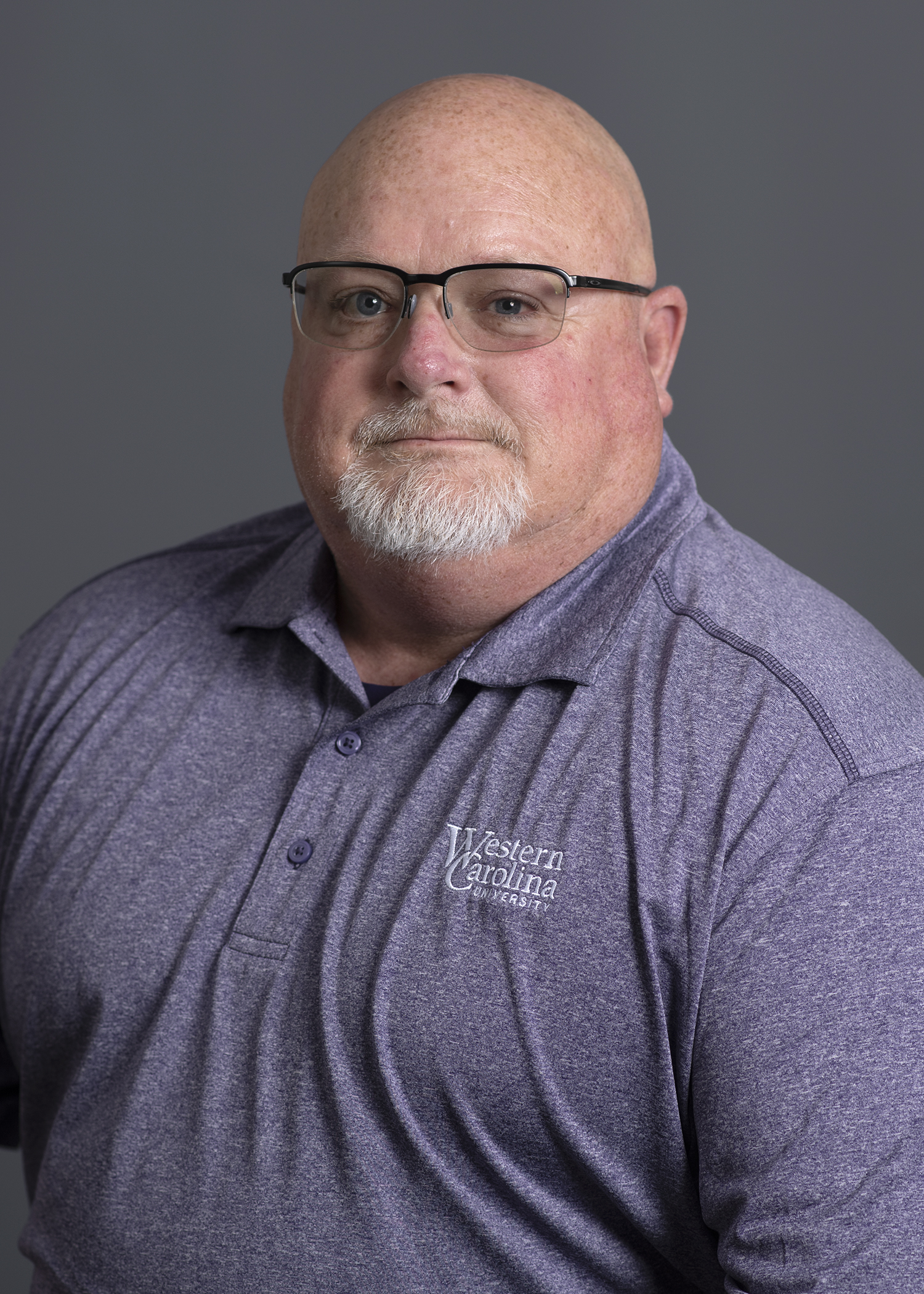 Reid Conway
Reid Conway is the Senior Energy Manager for Western Carolina University. Reid manages energy management, the campus Building Automation System and staff. He works closely with all facility management shops to keep WCU at the front of the UNC System in BTU/sqft reductions. Prior to joining WCU, Reid worked 15 years for the North Carolina Energy Office. During this time, Reid directed the state's Guaranteed Energy Saving Performance Contracting Program and the state's Utility Saving Initiative Program. Reid also created and managed a technical assistance program for the state of Tennessee's Office of Energy Programs. Reid continues to serve as technical expert on energy related topics with the primary focus on energy efficiency strategies within local and state governmental sectors providing onsite energy assessments, strategic energy planning, performance contracting consultation services. His background is in electric utility industry, performance contacting, facility maintenance, building codes and HVAC. Reid served on a committee that wrote the 2012 and 2018 NC Energy Conservation Code and just completed Ad Hoc Committee work on the 2024 NC Energy Conservation Code. Reid is a licensed Commercial HVAC Contractor and was one of the first Professional Energy Managers from the Institute of Energy Professionals. Reid has a bachelor's degree in Business from Mercer University in Atlanta, Georgia and an Energy Management Diploma from North Carolina State University in Raleigh, North Carolina.
---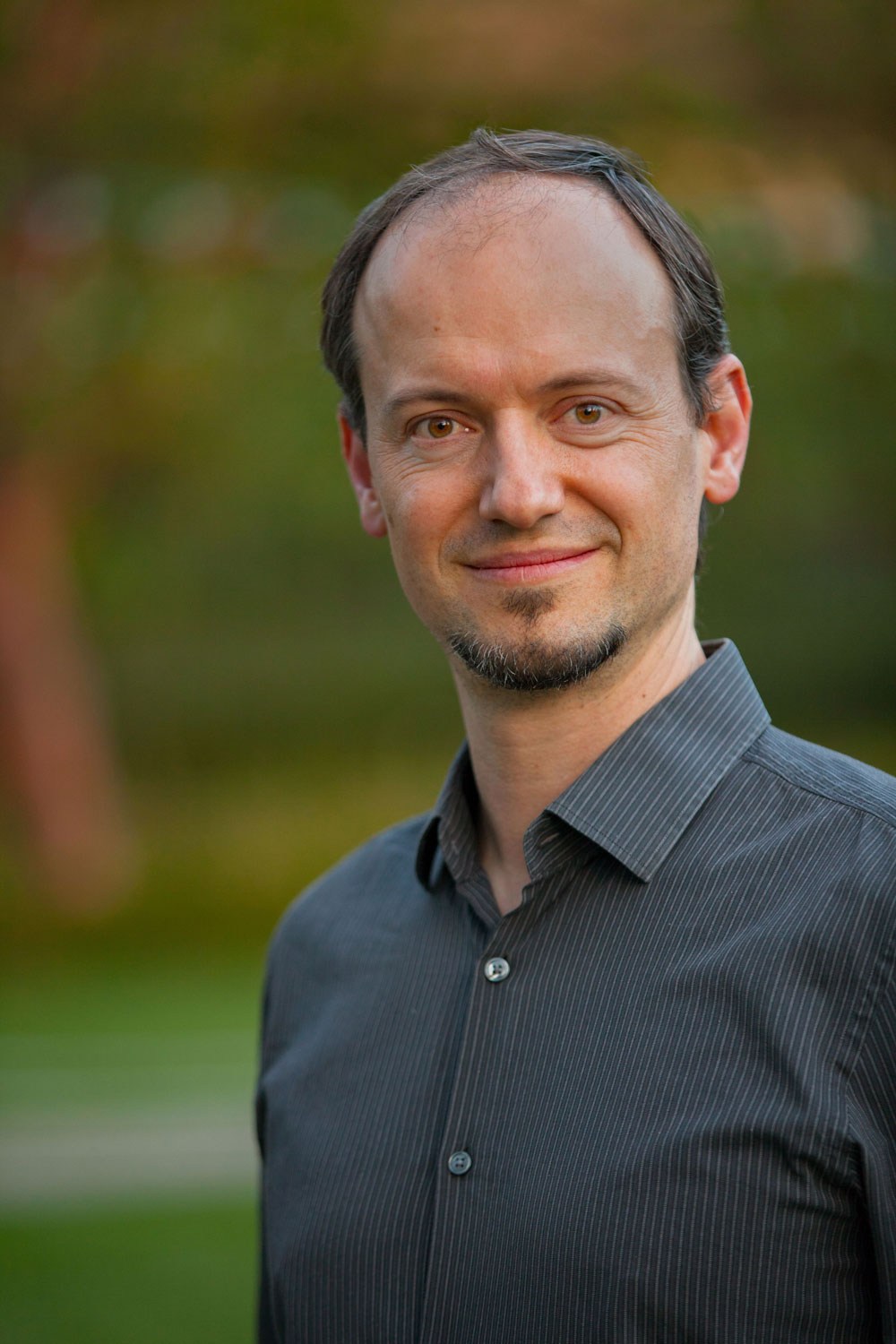 Mikhail Davis
Mikhail Davis is Director of Technical Sustainability at Interface, a global flooring manufacturer committed to showing industry how to make a profit in a way that is restorative to the planet and creates a climate fit for life. Mikhail is responsible for building internal leadership capacity, providing technical assistance to customers on their sustainability efforts, and creating external partnerships in sustainability. He served as 2016-19 Chair of the LEED Materials & Resources Technical Advisory Group for the US Green Building Council and is current co-chair of the Procurement Climate Collaborative with Robin Bass from Google. He co-authored the chapter on Plastics for Bruce King's 2017 book, The New Carbon Architecture: Building to Cool the Climate. Previously, he served as manager to US environmental icon David Brower (an original member of Interface's "Eco Dream Team") and spent five years with Blu Skye Sustainability Consulting building sustainable business strategies for Fortune 500 companies including Walmart, Staples, and Sony Pictures Entertainment. He holds a B.S. in Earth Systems from Stanford University and is a certified Biomimicry Specialist (Arizona State University).
---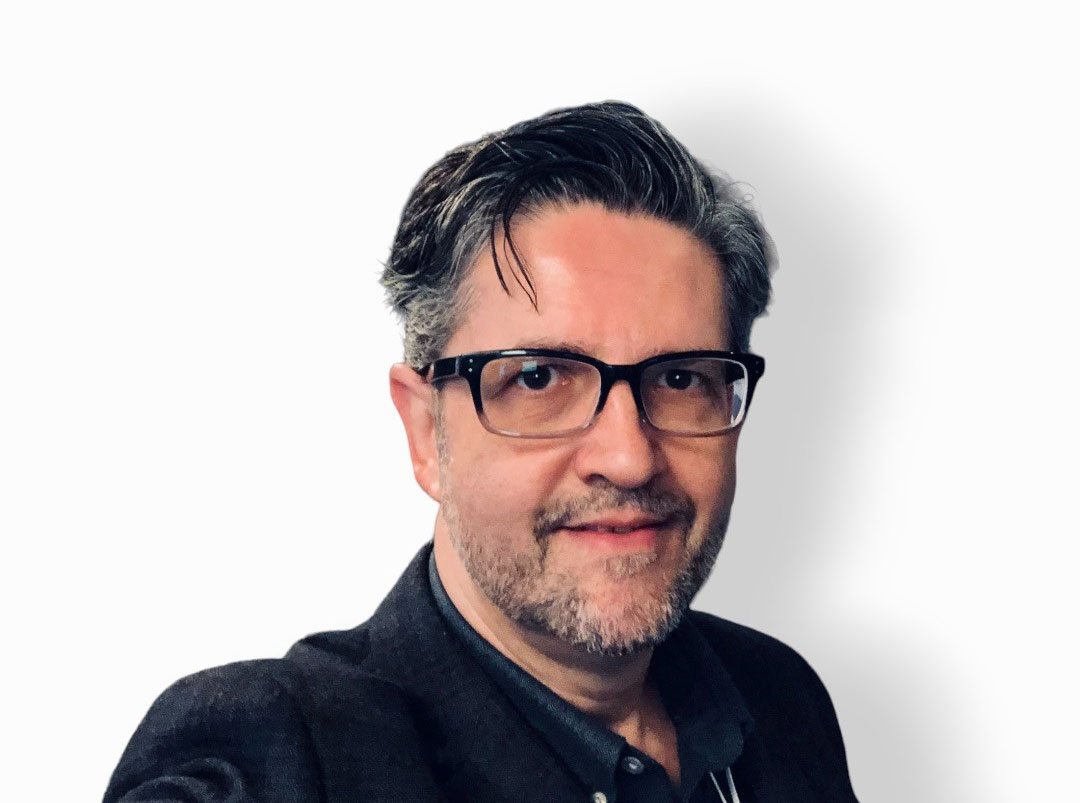 Chris DePodesta
Chris DePodesta is Director of Development and Asset Management on Harrison Street's infrastructure team where he is responsible to lead development efforts for the firm's investments in energy and utility infrastructure assets. Prior to joining Harrison Street, Mr. DePodesta built an Advisory and Development Services Practice for Stanley Consultants to assist clients with district energy, thermal power generation, and renewable energy developments and transactions. Chris has developed energy projects for independent power producers and private equity firms, as well as provided project management, engineering, and construction support for more than 10,000 MW and $10 billion. Mr. DePodesta is a Licensed Professional Engineer and earned his Bachelor of Science in Mechanical Engineering, specializing in Energy Systems, from Michigan Technological University.
---
Benjamin Futrell
Benjamin Futrell is a Research Engineer at UNC Charlotte in EPIC. His research interests include building energy modeling and improved energy utilization in commercial buildings and industrial facilities. He works closely with many industry partners, including Wells Fargo, Bank of America, Ingersoll Rand, Duke Energy and Atrium Health. He serves as Operations Director of the Department of Energy Industrial Assessment Center (IAC) and the National Science Foundation Industry / University Cooperative Research Center for Sustainably Integrated Buildings and Sites (SIBS).
---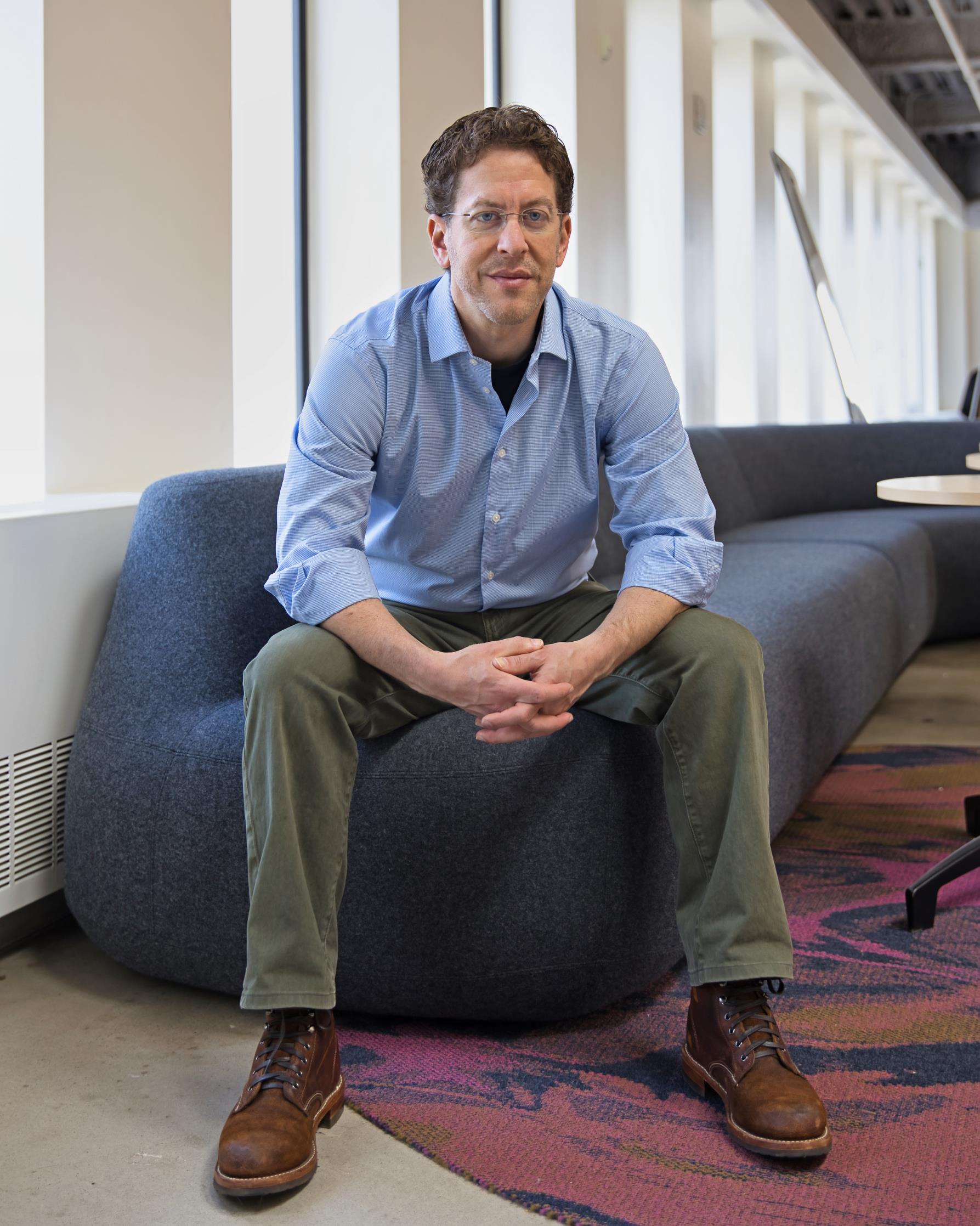 Joshua Gassman
Joshua Gassman is a Principal and Sustainable Design Director at Lord Aeck Sargent Planning and Design located in Atlanta, Georgia. His practice is dedicated to the holistic execution of complex, sustainably focused projects. With a broad portfolio of diverse clients, his career has been centered on technically challenging projects with large, multifaceted consultant teams. An avid environmentalist, Joshua has extensive knowledge of the USGBC's Leadership in Energy and Environmental Design (LEED) System as well as other sustainability verification systems such as ILFI's Living Building Challenge (LBC). His experience has resulted in exceptionally high performing buildings including net-positive water, net-positive energy, and zero-waste buildings, including the Kendeda Building for Innovative Sustainable Design at Georgia Tech. Joshua has degrees from Arizona State University and from Washington University in St. Louis. He is a LEED-accredited professional (BD+C), a NCARB Certificate Holder and member of many professional organizations, including Southface Energy Institute, I2SL (International Institute for Sustainable Laboratories), USGBC and the International Living Futures Institute. Joshua regularly speaks at national conferences on sustainability, including Living Futures, GreenBuild, I2SL and others.
---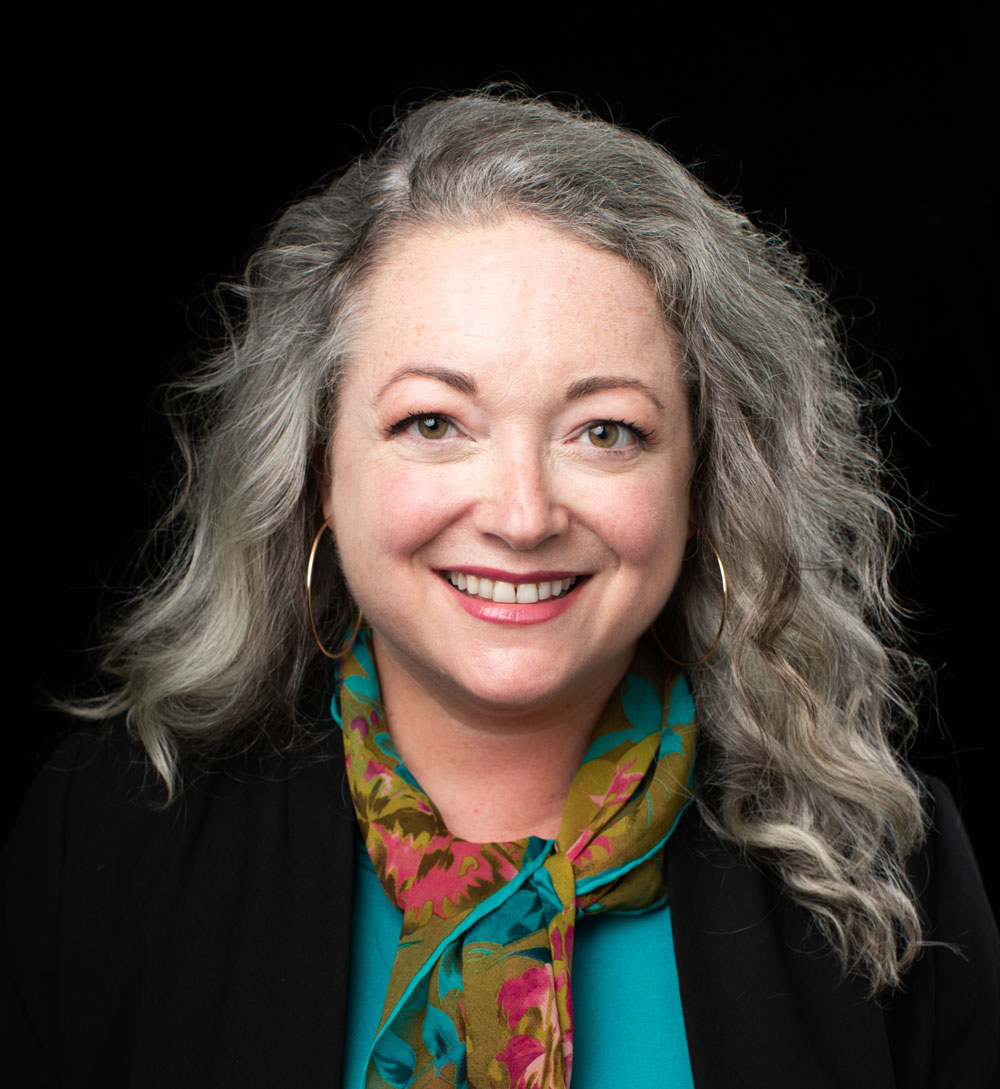 Christine Hendren
Christine Ogilvie Hendren, PhD is the Director of the Research Institute for Environment, Energy & Economics and a Professor in the Department of Geological and Environmental Sciences at Appalachian State University in Boone, North Carolina. In those roles she builds transdisciplinary research capacity in multi-sector teams to address complex global sustainability challenges, and serves as Co-PI on a range of NSF Convergence Centers and projects, as well as developing programs and talent pipelines to build sustainability research capacity and impact across the University. She founded and co-chairs INTEREACH (Interdisciplinary Integration Research Careers Hub), a community of practice for research professionals whose expertise is integrating across boundaries.
---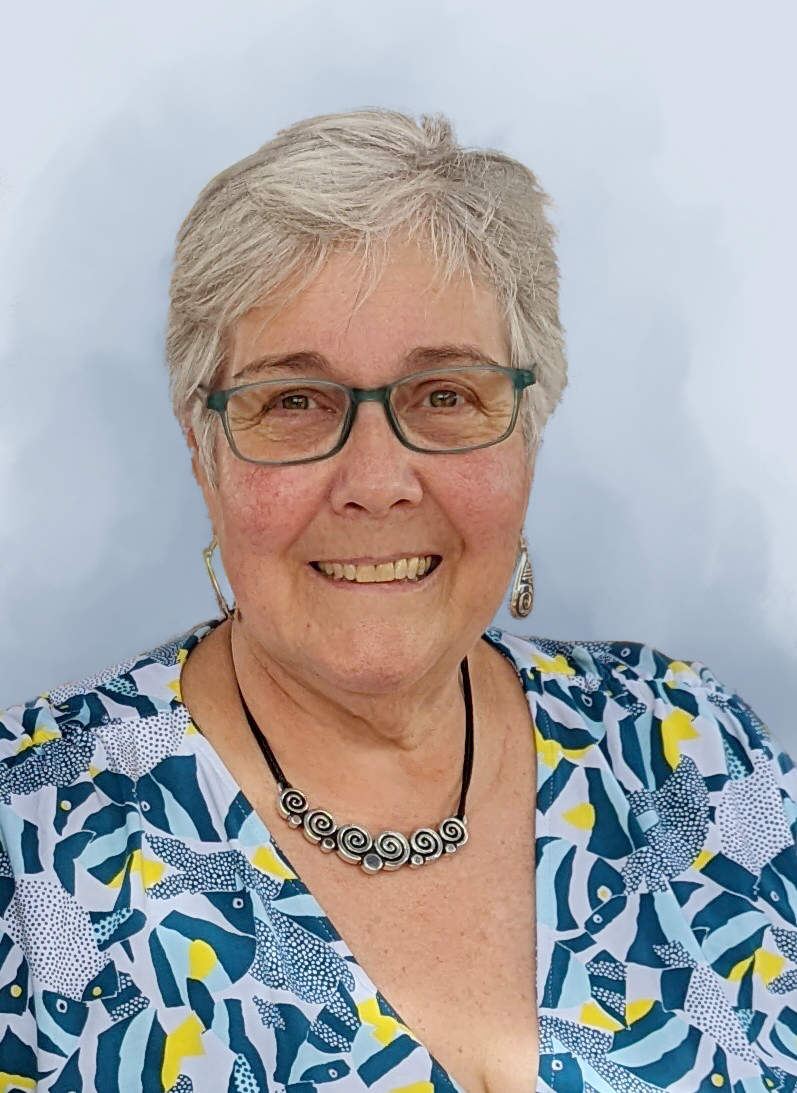 Helen Hossley
Helen Hossley is known for her ability to get things done by working with stakeholders across the public and private sectors. She is a project management powerhouse who has proven abilities in navigating through the intricacies of government agencies as well as creating ground swell involvement at the grass roots level. Demonstrating her particular expertise in knowing how to mobilize unconnected people and have action occur, she implemented a recycling program throughout the entire US National Park system; saved millions of kilowatt hours of energy on dairy farms throughout the country; and designed communication strategies, which resulted in the passage of critical bonds for Vermont schools. Currently she draws on her skills to effect change in the North Carolina Department of Environmental Quality State Energy Office Weatherization Assistance Program.
---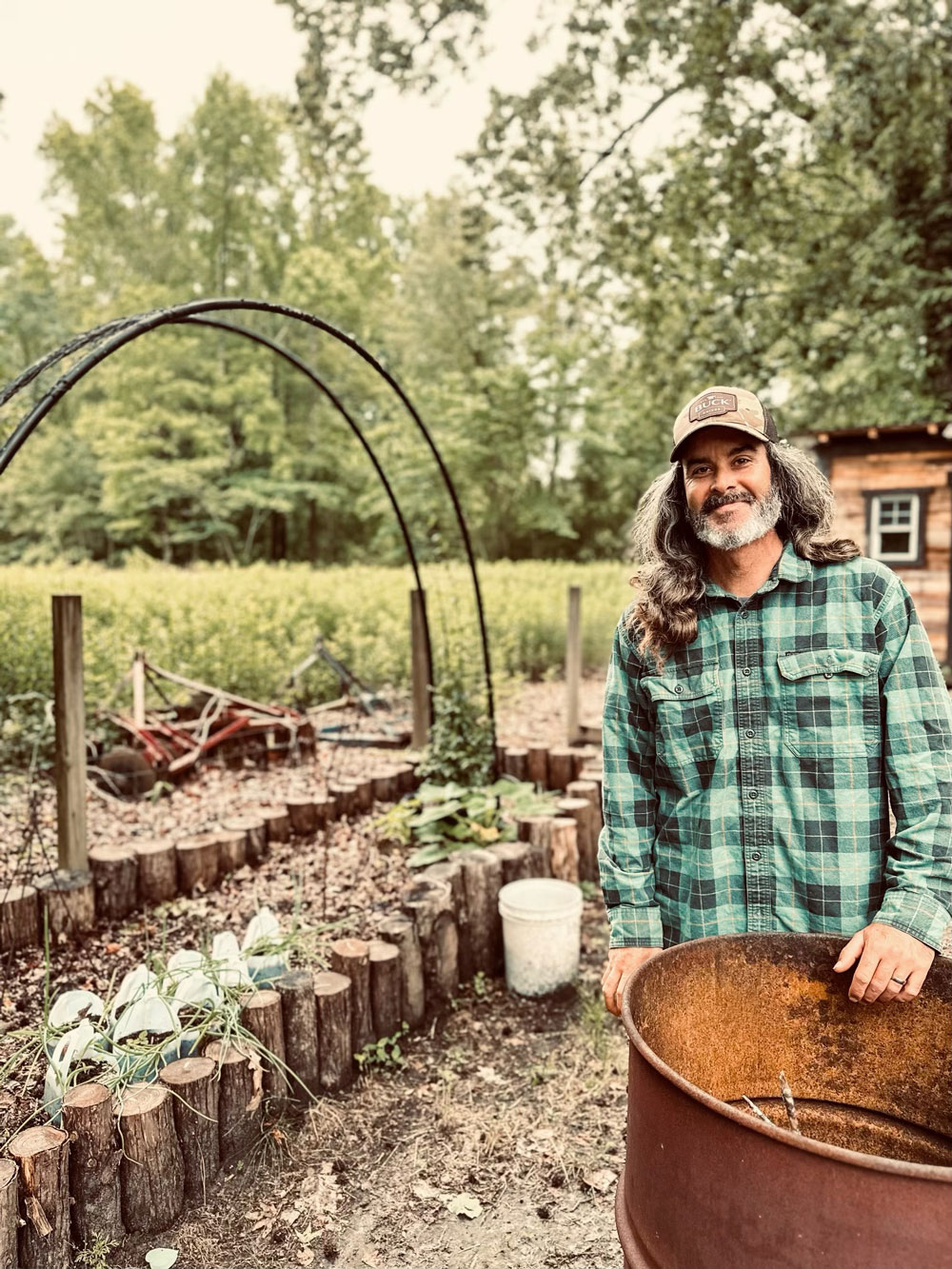 Todd Inman
Todd Inman has worked for East Carolina University since 2011 and is currently a crew leader with the Grounds department, supervising five employees. In 2003, Todd received his Bachelor of Science degree while attending the University of North Carolina at Greensboro, majoring in Recreation, Parks, and Tourism. After graduating college, Todd moved to Davenport, Iowa to become the first intern at the Niabi Zoo, where he helped establish new marketing strategies and relationships with local businesses. During this time, Todd worked as a zookeeper where he was able to experience how every level of the company worked together for the greater good. During his time away from work, Todd enjoys hunting, kayak fishing, gardening, backpacking, and spending time with his family. The love of outdoors and continuing to gain knowledge of ways to become a self sufficient individual will always run deep throughout his life.
---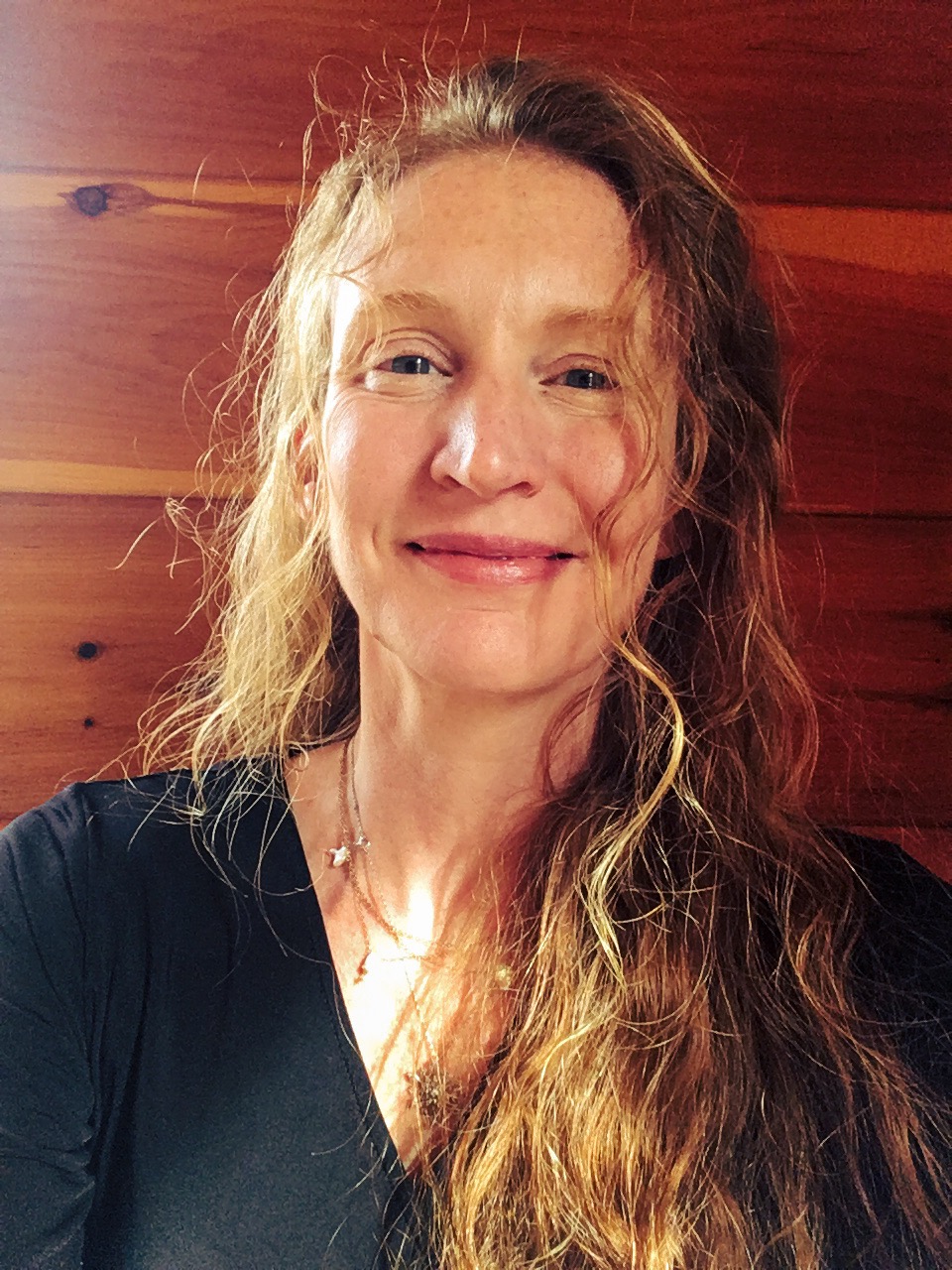 Bethany Jewell
Bethany Jewell, Senior Consultant at Kessler Consulting, Inc. (KCI), has assisted public and private sector clients across the nation in establishing data-driven, actionable, and implementable zero waste and waste reduction plans. Utilizing ASTM standards for deriving composition and customized approaches for defining material flow, she and her teammates help clients navigate the nuances necessary to develop roadmaps and implementation plans to meet reduction goals. She brings over 20 years of experience in planning and policy development and has hosted and moderated multiple workshops and discussion panels.
---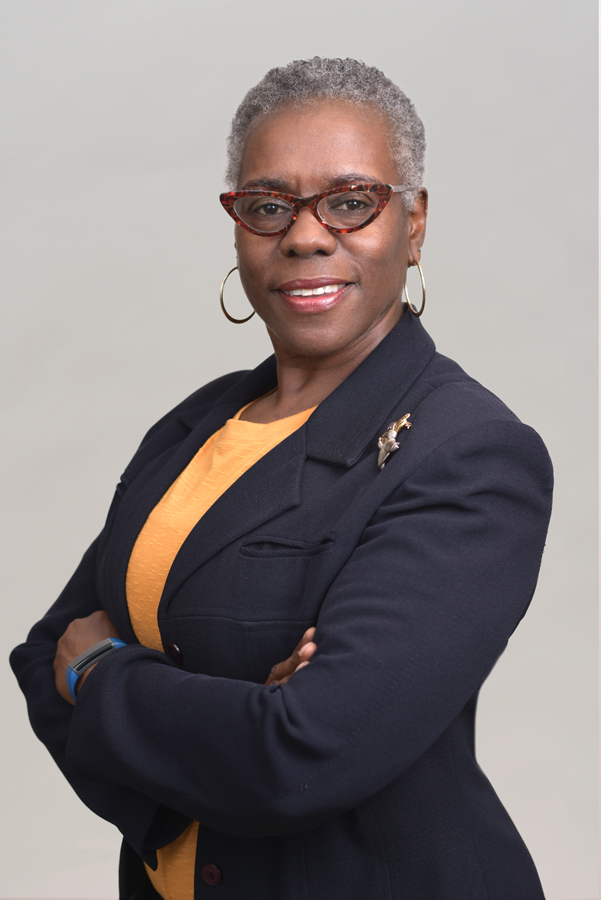 Rita L. Joyner, PhD
Rita L. Joyner, PhD has solidified her purpose and passion at the intersection of clean energy, Green STEM education, and community engagement. As Senior Advisor to the North Carolina Sustainable Energy Association (NCSEA), Rita "Dr. J" Joyner works across teams to ensure organizational goals are achieved using her multiple years of technical and managerial experience in private industry and state government. Dr. J leads the Women in Clean Energy (WICE) initiative under the Equity, Diversity, and Inclusion (ED&I) team. As part of her work at NCSEA, Dr. J serves on the Energy Conservation Code Ad Hoc Committee of the NC Building Code Council. In February 2022, Governor Cooper recognized her as a Black STEM Leader in North Carolina. Dr. Joyner served as Section Chief of the Weatherization Assistance Program in the North Carolina Department of Environmental and Natural Resources (now NC DEQ). She also served as Section Chief of the State Energy Program in North Carolina. Joyner received a doctorate of philosophy in the Culture, Curriculum, and Change Program in the School of Education at the University of North Carolina at Chapel Hill. She holds a bachelor's and master's degree in mechanical engineering from NC Agricultural & Technical State University. She received certification in secondary mathematics and has taught on the high school, community college, and university levels. Dr. Joyner is a native of Kinston, Lenoir County, North Carolina.
---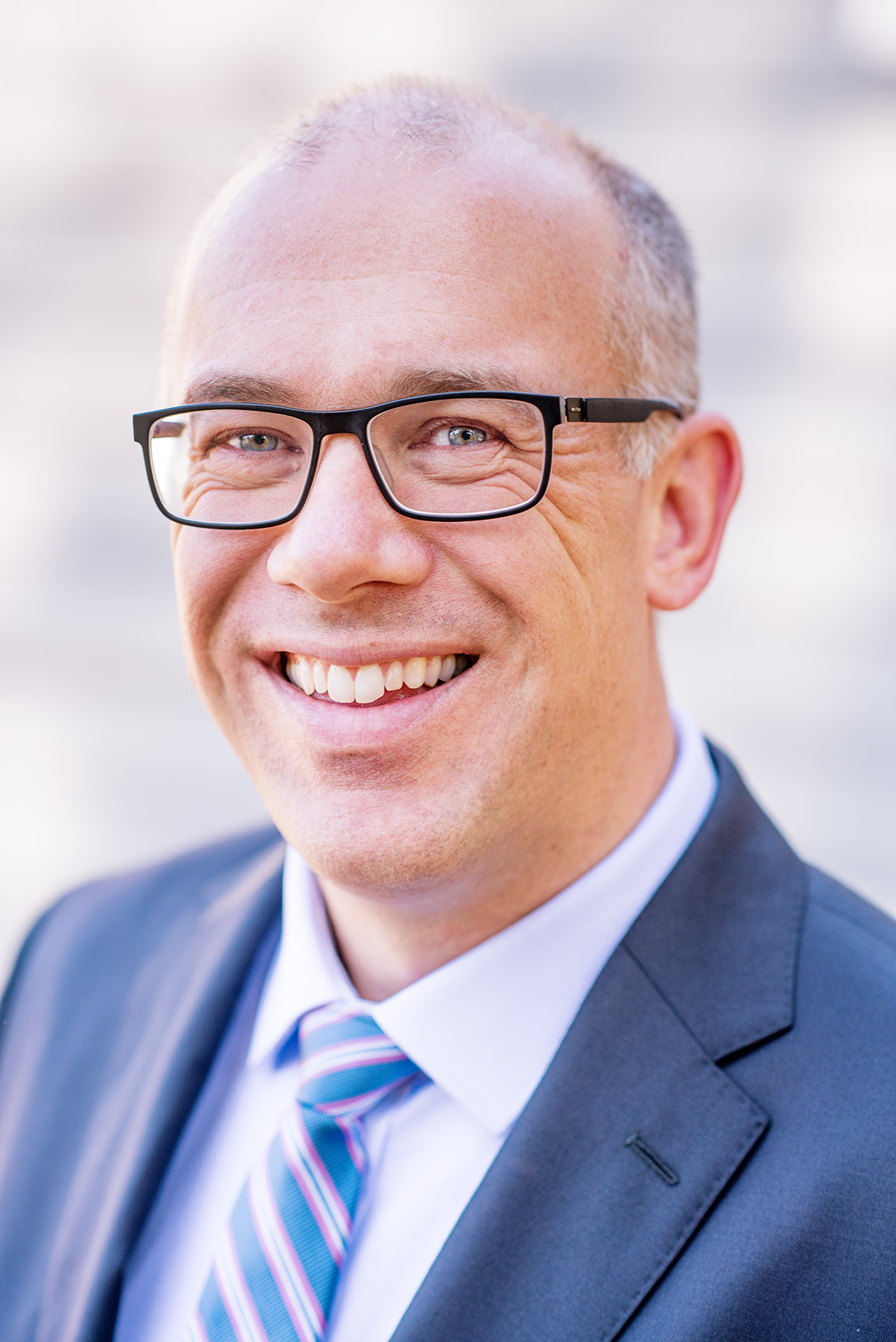 Dave Karlsgodt
Dave Karlsgodt is a director for Brailsford & Dunlavey's Energy and Utilities practice group and lead's the firm's sustainability efforts with Higher Education clients. With over 10 years of experience delivering energy & sustainability solutions, his expertise includes district energy systems, decarbonization, energy and financial modeling, public-private partnerships and energy strategy. Currently, he is leading energy transition and decarbonization efforts with the University of California System, the City University of New York and the University of Arizona. Dave also hosts the Campus Energy and Sustainability podcast where he talks with leading campus professionals, thought leaders, engineers and innovators addressing the unique challenges and opportunities facing higher ed and corporate campuses.
---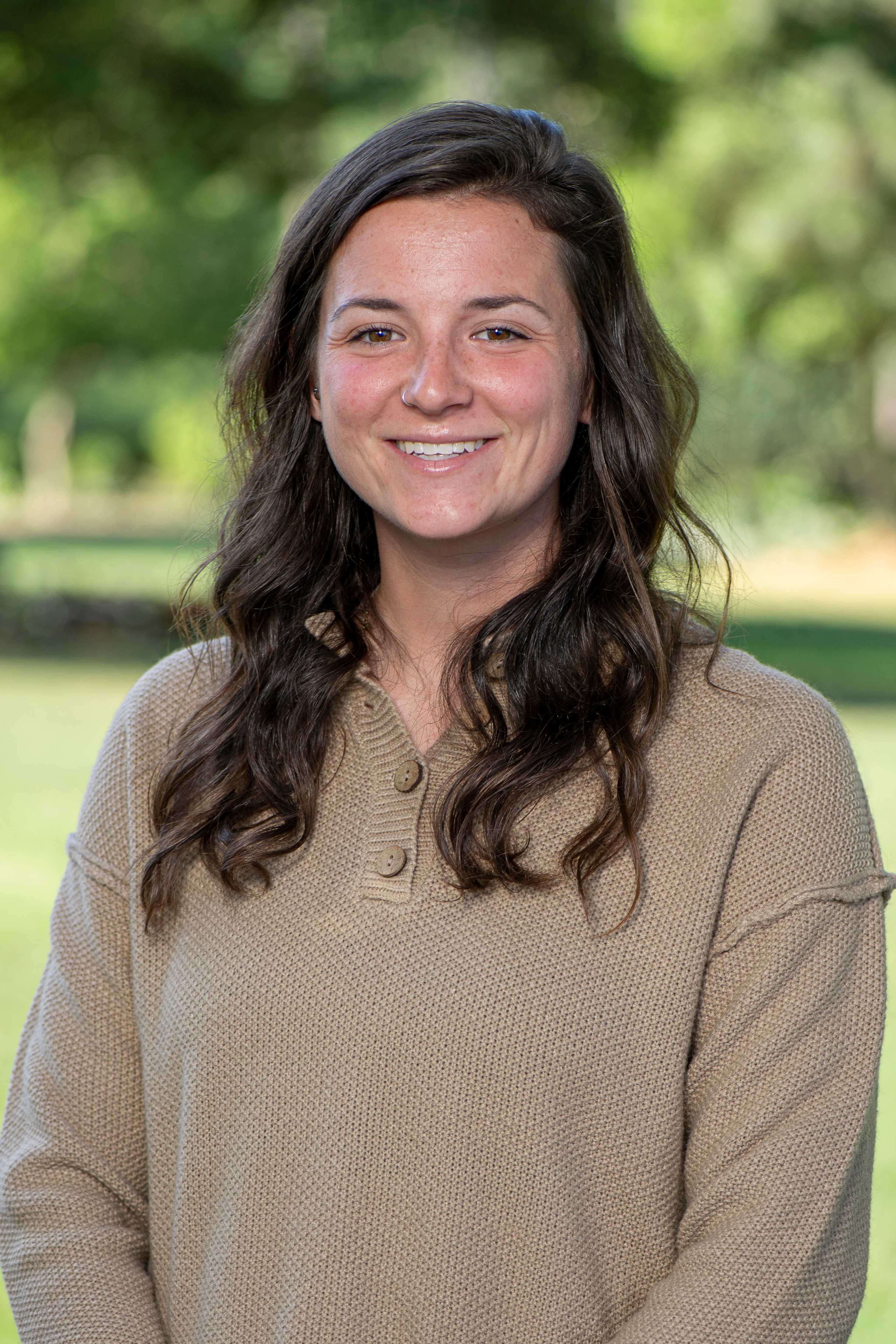 Lanie Karstrom
Lanie Karstrom serves as Appalachian State University's Sustainability Outreach Director. Joining the team in 2022, her previous experience in campus outreach, zero waste programming, and student-led initiatives has successfully equipped her with the tools necessary to foster sustainability-based programming, curriculum, and operations. Originally from Charleston, SC, Lanie earned a bachelor's degree in Marine Science with a minor in Environmental Science from Coastal Carolina University in 2019. Her passion is student engagement, guiding each student towards their goals while helping form the connection between our mission and applicable sustainability impact in a university setting. Her favorite sustainable practices are her vegetarian diet and biking—using them as a form to reduce emissions and get a great mental and physical boost, as self-care is a form of sustainability too! Outside of work, Lanie enjoys really any outdoor activity: hiking, camping, kayaking, and biking. She also enjoys time inside painting and puzzling with her two cats.
---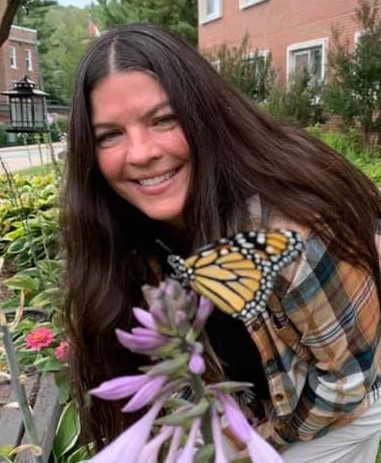 Jennifer Maxwell
Jennifer Maxwell has been with Appalachian State University since 2006 and leads many of our campus sustainability programs, including our University Zero Waste Commitment, the Mountaineer Food Hub and Free Store, Green Suite Engagement Programs, Green Labs Program Development, Sustainable Purchasing, Event Planning, and the Sustainability Film Series. She is a founding member of the App State Sustainability Council and Living Green Residential Learning Community. When she is not working on campus specific projects, Jennifer chairs the Collegiate Recycler's Coalition of North and South Carolina. She studied and received a BS in Sustainable Technology with a minor in business in 2001, and a MA in Higher Education with a concentration in Community College and University Leadership in 2017, both from Appalachian. In her free time Jennifer enjoys live music, the great outdoors, and time with her family!
---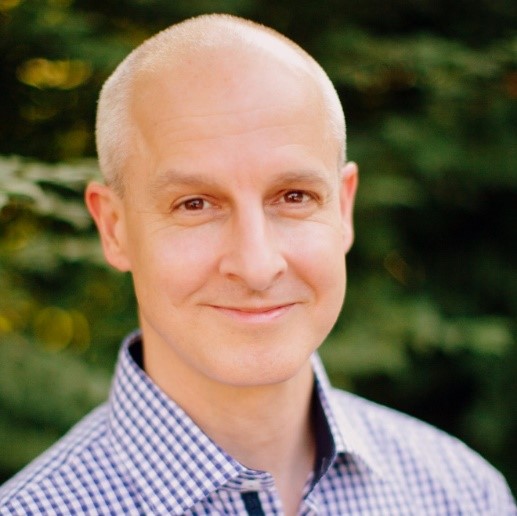 Craig Merrigan
Craig Merrigan is co-founder and CEO of Spotlight Solar, maker of aesthetic solar structures. Most people call the products solar furniture and "solar trees." They are designed to bring solar technology into high-visibility places in a beautiful way, so more people will see and adopt solar energy. Prior to Spotlight Solar, Craig served in executive marketing roles for Lenovo, IBM and Quaker across global brand development, design, corporate strategy, advertising, and product marketing. His team's work on Lenovo brand development became the subject of a Harvard Business School case study. Consulting clients have included Comcast, Bandwidth, Republic Wireless, Eaton, Target, Cox, and Motorola. Craig earned degrees in finance and philosophy from Notre Dame, and an MBA from the University of Rochester. He lives in Chapel Hill, NC with his wife and the youngest of four daughters. He has served on boards for church and Young Life, and coached Y basketball. For fun, Craig likes to try new things, preferably while endangering himself.
---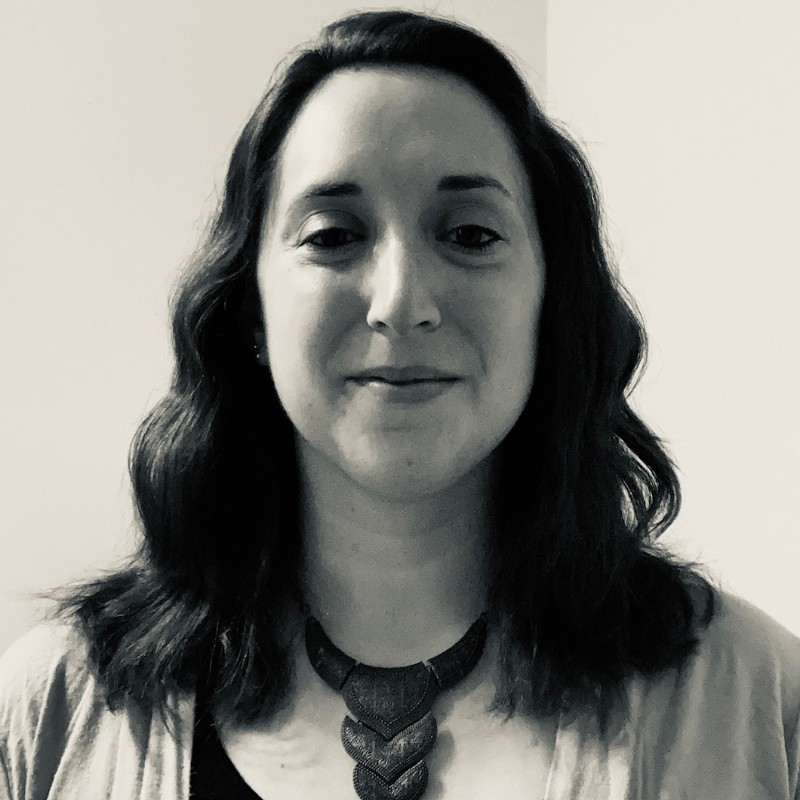 Natalie Narron
Natalie Narron has 12+ years of energy efficiency implementation experience in many sectors, including residential, multifamily, commercial, industrial, manufacturing, and municipal, both in North Carolina and in the Northeast. Additionally, she has worked with small/rural water and wastewater systems throughout North Carolina, identifying no or low-cost energy efficiency opportunities to improve the system's overall financial viability. Natalie has a passion for teamwork, navigating complex rebate programs/financing avenues, and breaking down barriers to successful energy efficiency and renewable energy project installations. She currently works for the State Energy Office (SEO) within the North Carolina Department of Environmental Quality, providing technical assistance and customer service needs for the Utility Savings Initiative (USI) program aimed at reducing energy consumption for state-owned buildings, among other special projects within the SEO such as grant applications, training programs, and rebate/grant implementation. Natalie holds a Masters in Environmental Law & Policy from Vermont Law School and is a Certified Energy Manager (CEM).
---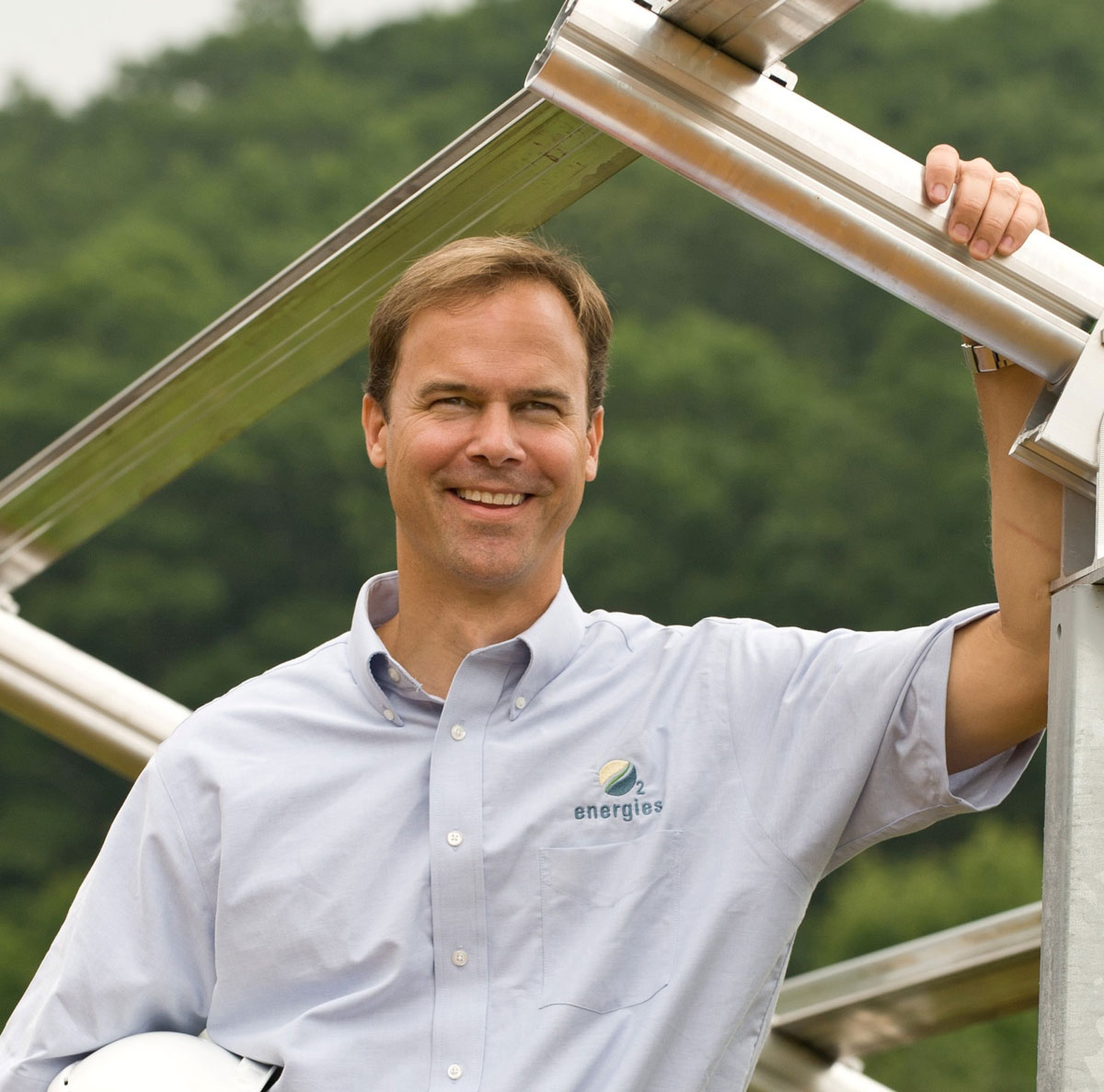 Joel Olsen
Joel Olsen is the CEO of O2 Group Ventures, a holding company for multiple corporate ventures in clean energy, sustainable agriculture, and sustainable hospitality. O2 was an early entrant in the solar industry and helped shape state and federal clean energy policies. His companies have successfully developed more than 300 MW of solar farms across the Southeast, and raised more than $400 million in project financing. Most recently, O2 purchased and renovated the Lovill House Inn in Boone, NC to be a model for sustainable hospitality. The Lovill House Inn won the sustainable energy project of the year award from NCSEA in 2021, the Sustainable Tourism Award from Explore Boone in 2022, and has earned the highest rating from NC Green Travel. In addition to the work at his companies, Joel serves as board member for Sustain Charlotte and the App State Sustainable Technology Department Advisory Council. He is the son and a parent of App State graduates, a donor to App State and the App State Solar Vehicle Team, and has served as an adjunct professor for the App State STBE department. Past board engagements include the North Carolina Clean Energy Business Association, the North Carolina Sustainable Energy Association, the Z Smith Reynolds Community Leadership Council and the Fulbright Foundation of Norway. Joel is a recipient of the Charlotte Business Journal Energy Leadership Award, the North Carolina Sustainable Energy Association Business Innovation Award and the Community Initiative Award.
---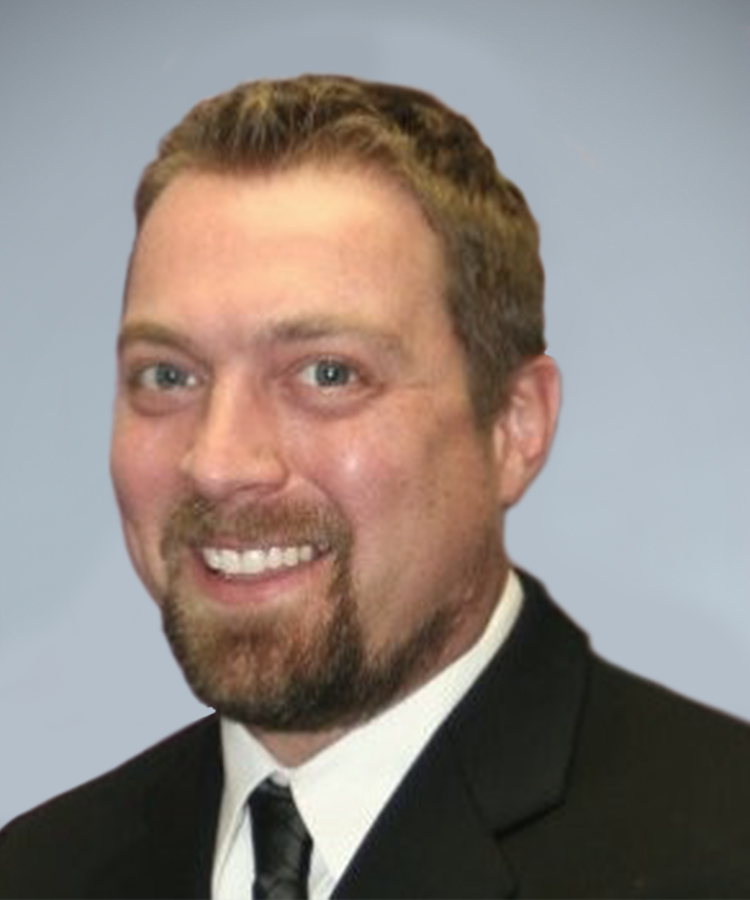 Aaron Otto
As the vice president of strategic development, Aaron Otto leads the power and technology development implementation for Faith Technologies, Inc. Aaron is also responsible for developing and driving efficiency across all Centers of Excellence, while providing the highest value to Faith's customers.
---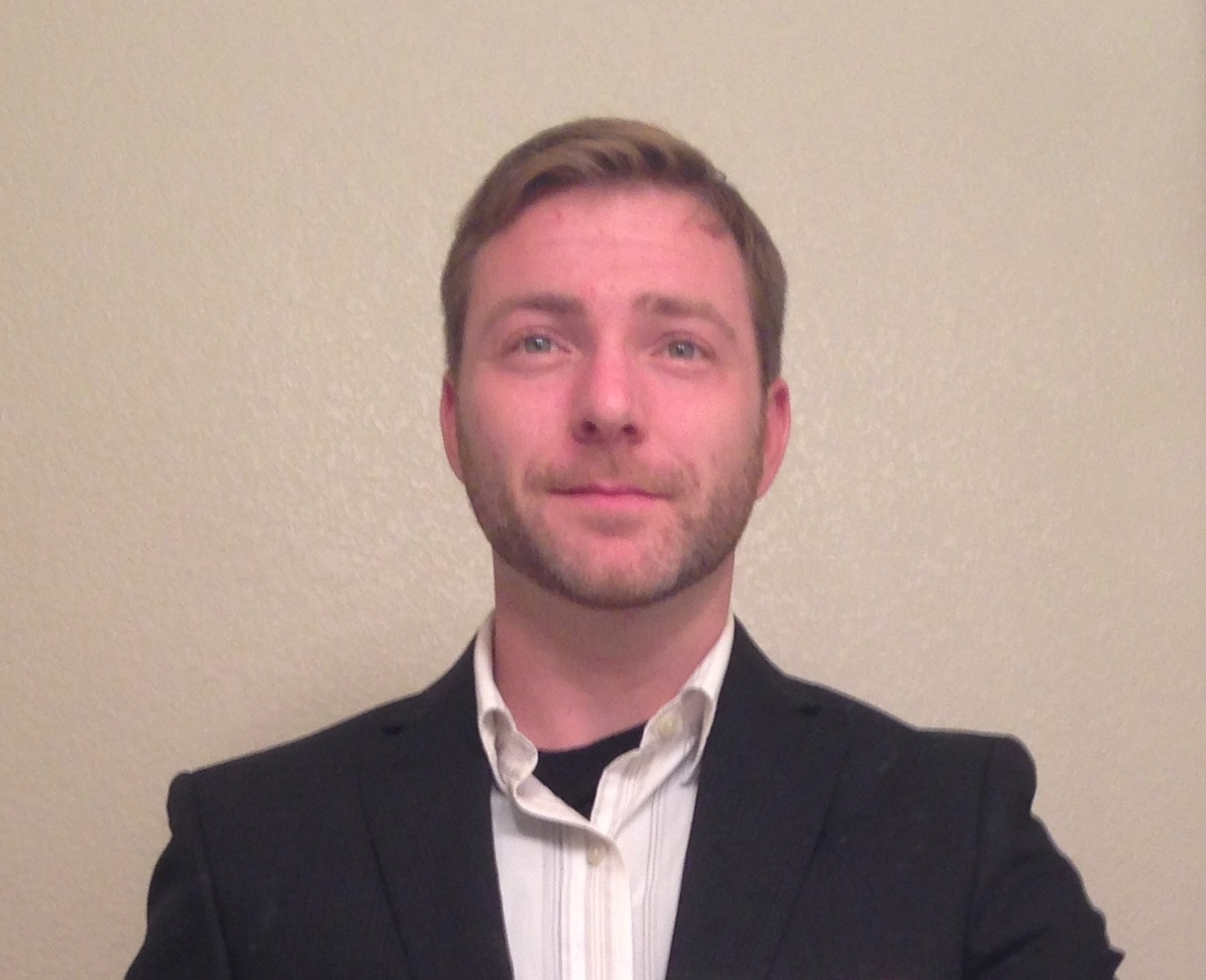 William Pfleger
As part of Schneider Electric's North America Microgrid Hub, William Pfleger serves as the team's Project Development and Engineering Manager, North America – East. He is focused on microgrids and distributed energy resource projects spanning from the customer side of the meter to the utility control center. With nearly two decades of experience, he helps customers realize their project ambitions through careful consultation, system design and integration planning, and in-depth analysis both technical and financial. William also assists in general business development and marketing activities, product research and development, and mentors the Hub's Microgrid Solution Architects, a team he previously managed. Prior to his current role with Schneider Electric, Bill worked as a Microgrid Solutions Architect and a Business Development and Marketing Specialist. Prior to joining Schneider Electric's microgrid team, Bill held employment as professor at Appalachian State University teaching appropriate technology, sustainability, and research methods to undergraduates. He has also worked as a design engineer, project manager, project estimator, and was manager of the Drafting and Design team for Mid-South Engineering, a company focused on the wood products manufacturing and cogeneration/combined heat and power fields. William holds Masters Degrees in Appropriate Technology focused on Renewable Energy Engineering, Building Science focused on Energy Efficiency, and General Experimental Psychology as well as a bachelor's degree in Psychology from Appalachian State University.
---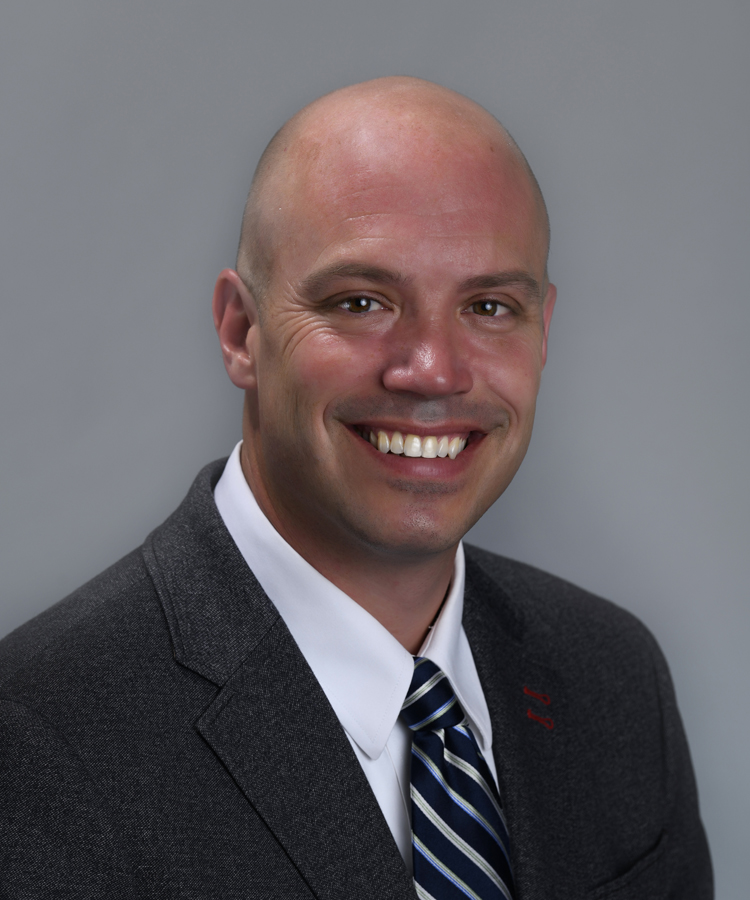 David Rhoda
As a regional vice president of Faith Technologies, Inc., David Rhoda is responsible for the senior-level leadership of all business operations for the EPC business unit. David ensures project success from a leadership perspective, ensuring implementation of operational activities to maximize resources, manage processes, and pursue efficiency and cost effectiveness.
---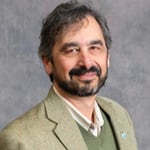 George Santucci
George Santucci is Boone's newly created Sustainability and Special Projects Manager. Boone has a strong commitment to sustainable practices and has committed to climate neutrality in municipal operations by 2030. To achieve this goal as well as ensuring renewable energy for the entire town by 2050, Boone hired George in January of 2021. George comes to Boone with a strong environmental and river conservation background. For the last 15 years, George was the executive director of the New River Conservancy. Prior to that, he worked in outdoor experiential education with NC Outward Bound, 4-H, and as an adjunct instructor at Appalachian State University. George also served on the Mountain Resources Commission from 2009-2013. Now he's working on Boone's GHG inventory, greening energy sources, potential solar installation on town facilities, electrifying the town's fleet, increasing public EV charging, improving stormwater infrastructure, stream restoration and water quality improvements, climate action and resiliency planning, and affordable housing.
---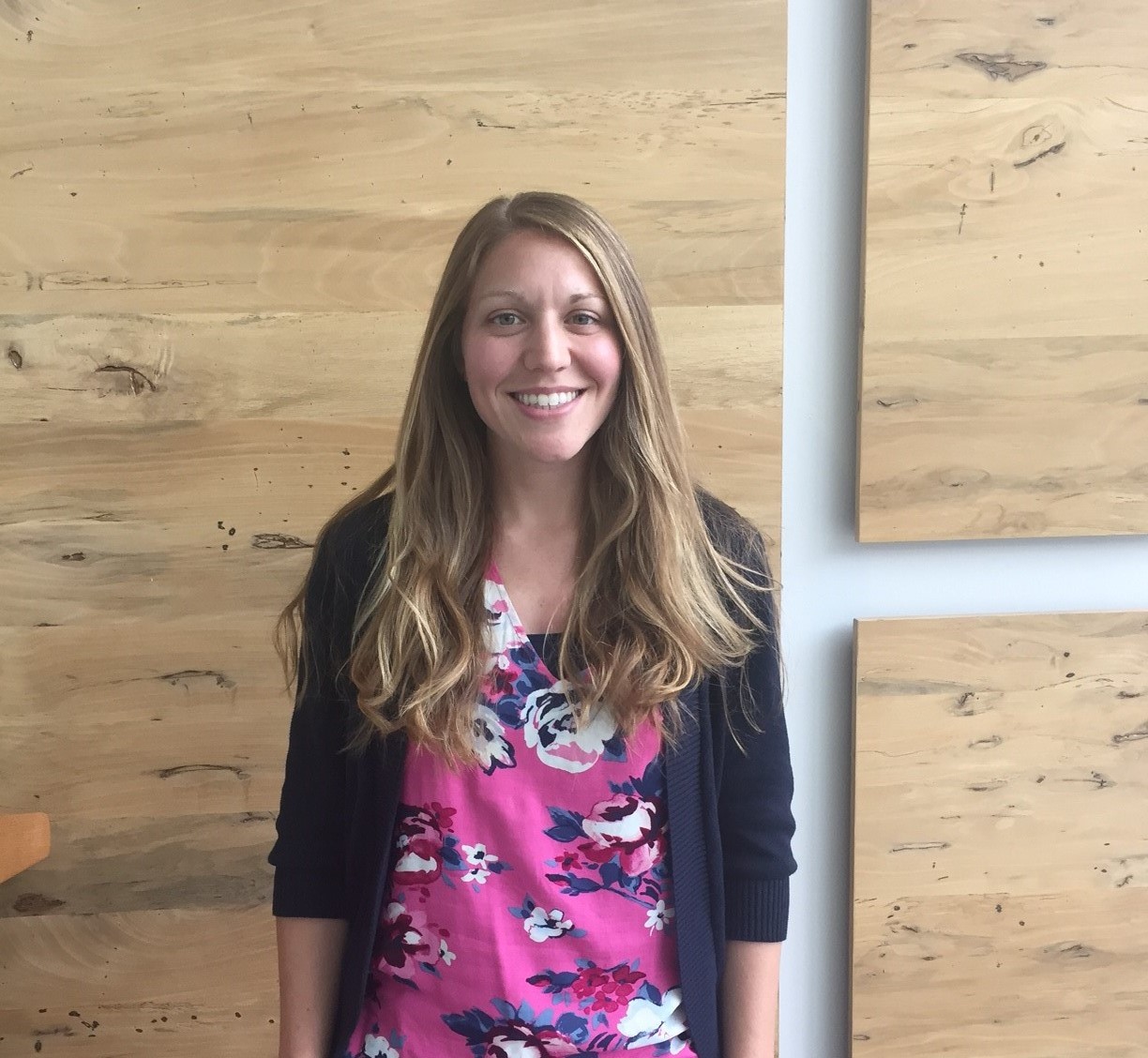 Sandy Skolochenko
Sandy Skolochenko works for the North Carolina Department of Environmental Quality's state recycling program. She has been with the state since 2015 and previously served as Chatham County's recycling coordinator. Sandy oversees grant programs, collects data, prepares reports, and works one-on-one with local governments and recycling businesses to help them recycle more and recycle better.
---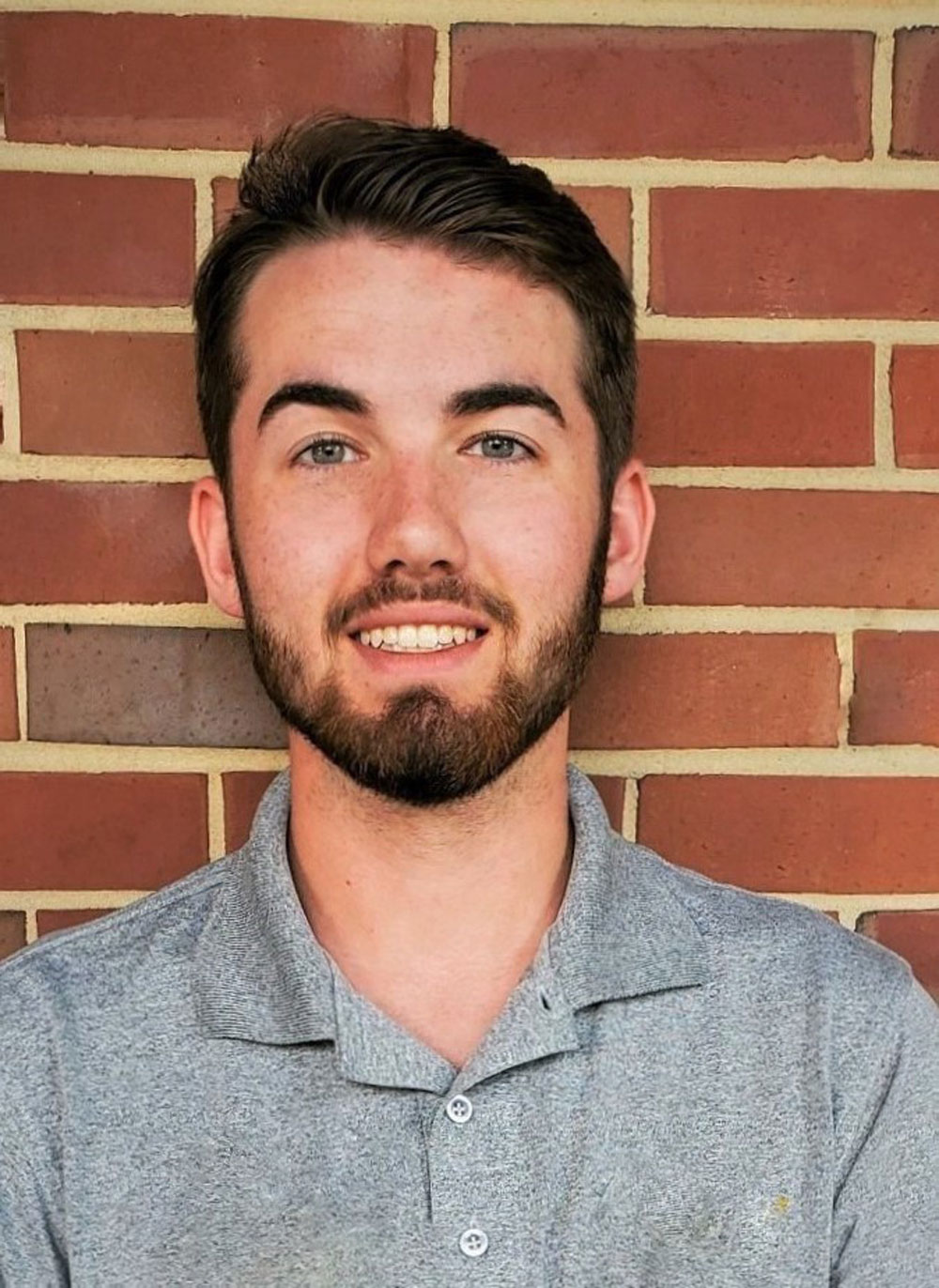 Brandon Turlington
Brandon Turlington serves Appalachian State University's Office of Sustainability as a Post-Graduate Sustainability Scholar, specifically overseeing day-to-day operations of the Mountaineer Food Hub and Free Store. Brandon has been with the office since 2020, when he was a student serving as a Garden Ambassador for two years. Brandon earned his bachelor's degree from Appalachian State University in 2022, studying Biology with a concentration in Ecology, Evolution, and Environmental Biology and a minor in Sustainable Development. With his degree, Brandon enjoys assisting the Office of Sustainability in its many initiatives, such as helping to increase access to fresh and healthy produce for all within the Appalachian State community. He also enjoys assisting in the campus gardens by helping with soil fertility management and sustainable agricultural practices. In his free time Brandon enjoys hiking, canoeing, foraging, and spending time with friends and family.
---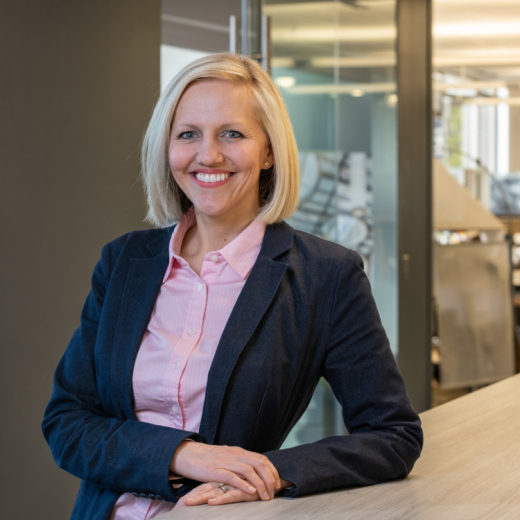 Kelley F. Waldrop
Kelley F. Waldrop (AIA, CDT, LEED AP BD+C) is a Senior Associate focusing on higher education, housing and science projects in Lord Aeck Sargent's Chapel Hill office. She received her Master of Architecture from NC State University and Bachelor of Art in Design from Clemson University. Kelley is a registered Architect in South Carolina and North Carolina. She is a NCARB Certificate Holder, LEED Accredited Professional with Building Design and Construction specialty and Certified Construction Document Technologist, and a member of the American Institute of Architects. Kelley enjoys horseback riding, gardening, cooking, travel, spending time with family and watching Clemson sports. (Go Tigers!)
---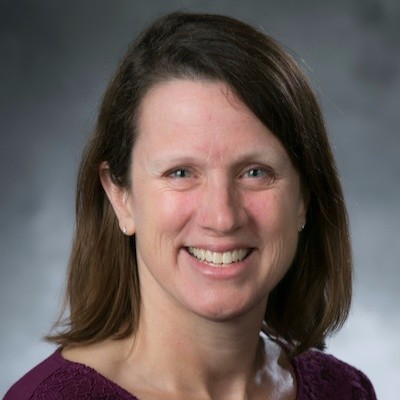 Jennifer Weiss
Jennifer Weiss is the Senior Advisor for Climate Change Policy at the North Carolina Department of Transportation, where she coordinates climate-related transportation activities across NCDOT and works closely with the state's experts to help inform North Carolina's climate policies and programs, including the North Carolina Clean Transportation Plan. Prior to this role, Jen worked at the Nicholas Institute for Environmental Policy Solutions at Duke University on the Climate and Energy team, where she focused on the intersection of energy and environmental policy. In addition to her energy and transportation work, Jen has over 13 years of consumer and small business banking experience and holds a master's degree in Environmental Management from Duke's Nicholas School of the Environment, a Master of Business Administration from the University of Michigan, and a bachelor's degree from the University of California at San Diego.
---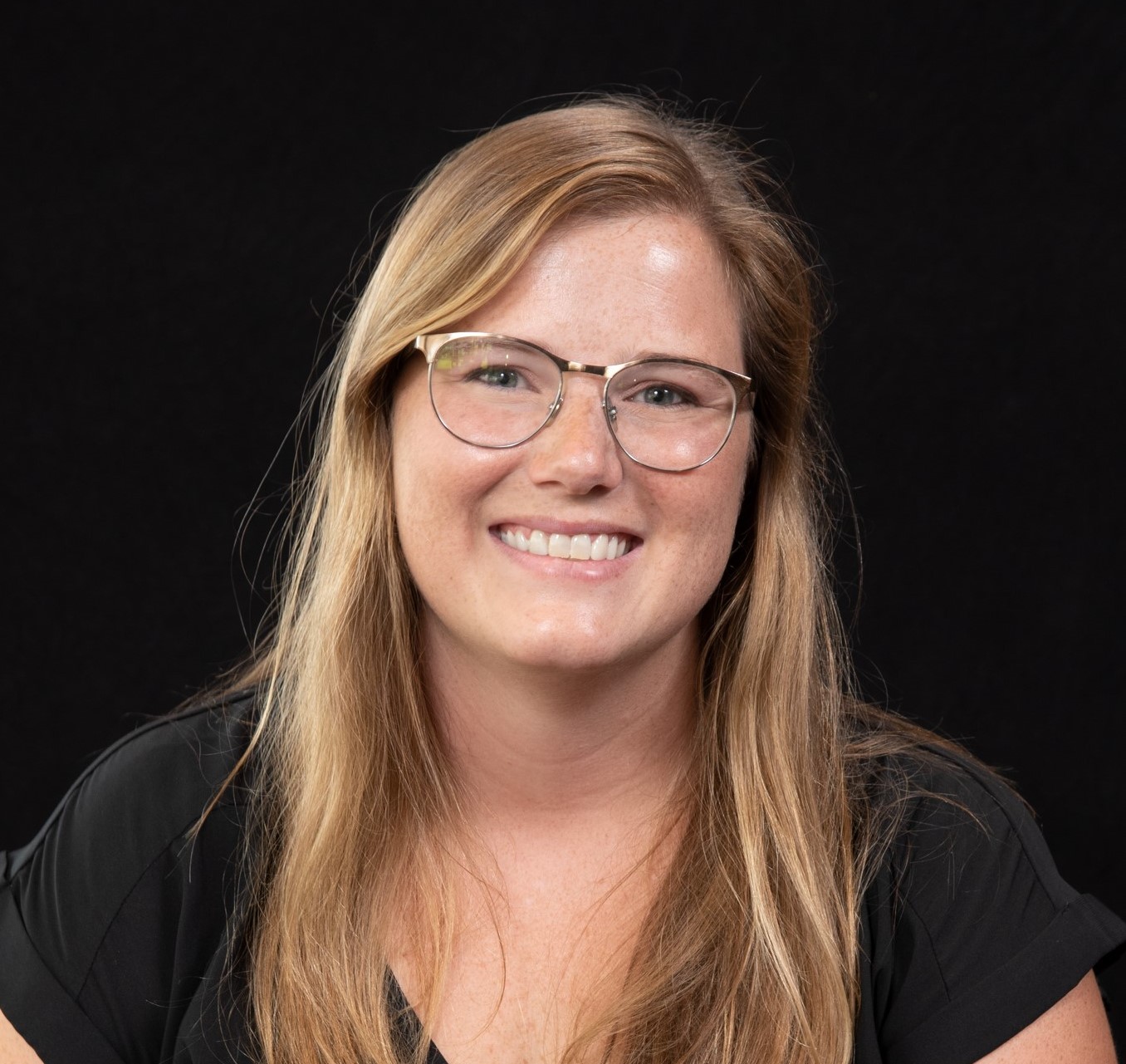 Christine Wittmeier
Christine Wittmeier grew up in Birmingham, AL and graduated magna cum laude from Auburn University in Environmental Science. While at Auburn, she gained an appreciation for soil health as a research assistant in a soil lab and an intern at Alabama Cooperative Extension. She followed her love of the mountains to Western North Carolina in 2013 and began working for Asheville GreenWorks as their Environmental Educator. In 2018, she became the Environmental Program Coordinator for Henderson County where she helped expand the County's organics programs to include a Type 3 compost facility, school composting pilots and backyard composting bin sale. In 2022, she joined NC DEQ – DEACS as their Organics Recycling Specialist where she now provides technical assistance and develops resources for local governments and recycling businesses to help expand the state composting infrastructure. In her free time, you can find her gardening, listening to live music or hiking with her husband and 15yr old dog, Red.
---