Energy Summit 2021 - Student Summit
June 22-24, 2021
Come join us for a day of peer to peer education, including first-rate student-led sessions and various career development opportunities. Our goal is to encourage students to make lasting change on their campuses, gain helpful insight into sustainability related careers, and learn more about sustainability in the region and nation. Participants include undergraduate, graduate and doctoral degree students.
Opportunities include sharing innovative ideas about energy and sustainability, participating in student-led group sessions, networking with other students and hearing from professionals on a Careers Panel, and networking with hiring managers in the Student Career Networking Session.
Student-led Discussion Groups include:
Social Justice and Sustainability
Successes and Challenges with Sustainability Clubs
Peer to Peer Zero Waste Education
Sustainability on Campus: Endless Ways to Make an Impact
The cost of attending this virtual conference is free.
Contact
Event Coordinator
Sophia Kirn
aesstudentsummit@appstate.edu
Schedule
Thursday, June 24 2021
Appalachian Energy Student Summit
Student Summit Discussion Group Session 1
Social Justice and Sustainability

Zoie Moore – Maye Corps

Several Atlanta based students engaged in energy equity advocacy work will share their perspectives on how their college or university supported their ability to become leaders in energy equity, and what further opportunities colleges and universities could provide to effectively support this key aspect of sustainability education. These students lead MAYE Corps, a Metro Atlanta-based, youth-led team committed to implementing energy equity programs that center youth leadership, racial and social justice, and local collaboration.

Successes and Challenges with Sustainability Clubs

Rachel Sampey – AppState Enactus

Claire Funderburk – Appalachian State Renewable Energy Initiative

While student clubs offer huge potential for change and positive impact on campus, they don't operate without their challenges. Student representatives from App State student clubs Enactus and the Renewable Energy Initiative will discuss the evolution of their clubs, challenges and achievements, what empowers them to make lasting change on campus, and some exciting projects they're working on.
Student Summit Leadership Lunch

Sean Riordan – Communications Coordinator, Team Sunergy Solar Vehicle Team

Claire Funderburk – Vice Chair, Appalachian State Renewable Energy Initiative
Student Summit Discussion Group Session 2
Peer to Peer Zero Waste Education

Sydney Crisanti – NC State University Zero Waste Wolves

The Zero Waste Wolves from NC State will be discussing their zero waste projects on NC State's campus and the huge impact their club has had in just a few short years. They will be highlighting a few innovative projects that they hope other campuses in the UNC System can also adopt.

Sustainability on Campus: Endless Ways to Make an Impact

Jordan Pilcher – Sustainability Peer Educator, UNC Wilmington

Learn about the many ways to make a sustainable impact during your time on campus. Whether your interest is campus gardens, renewable energy, climate action planning, or social justice, there are countless ways you can use your passions to make a difference. Listen to UNCW Sustainability Peer Ambassador Jordan Pilcher discuss her experience using her multiple passions to make a difference on UNCW's campus and learn from fellow participants during the discussion portion of the session.
Student Summit Career Panel

Emily Willard – Sr. Inspections Coordinator, Tesla Energy (Baltimore MD)

Kelly Harer – Assistant Director of Sustainability for Education and Outreach, Elon University

Tomiwa Olufolabi – Superintendent, Turner Construction

Sarah Hooper – Senior Coordinator, Sustainable Services, Holder Construction Company

Kaley Cross – Founder, Rooted ReUse

Career Networking Session

Speakers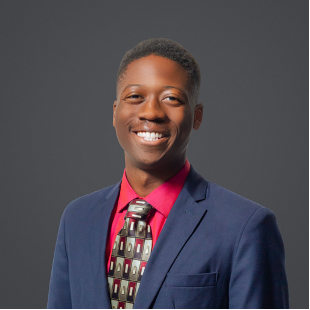 Tomiwa Olufolabi
Superintendent
Turner Construction
My name is Tomiwa Olufolabi and I graduated from App State in 2018. My major was Building Sciences, with a concentration in Sustainable Building Systems, and minor in Marketing. I currently work as a Superintendent for an international construction services company called Turner Construction. Projects I have worked on mainly consist of healthcare facilities and LEED Certified buildings. Additionally, I am enrolled in a Clean Energy Leadership Fellowship for the 2021 summer.
---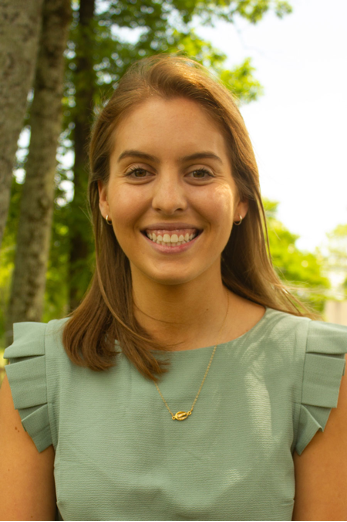 Emily Willard
Sr. Inspections Coordinator
Tesla Energy (Baltimore MD)
Emily Willard is an Appalachian State University Alum ('20) who studied Sustainable Technology and Political Science. During her time at App, she was able to engage in growing technological areas in the field including renewable energy and resource management. During her schooling, she spent time in Charlotte, NC working for a solar company (Renu) as an operations intern, and finished her last year in Boone, working with the Sustainability Office as a Compost Ambassador. Once graduated, Emily moved back to her hometown near Baltimore, Maryland to pursue a job with Tesla, as an inspections Coordinator
---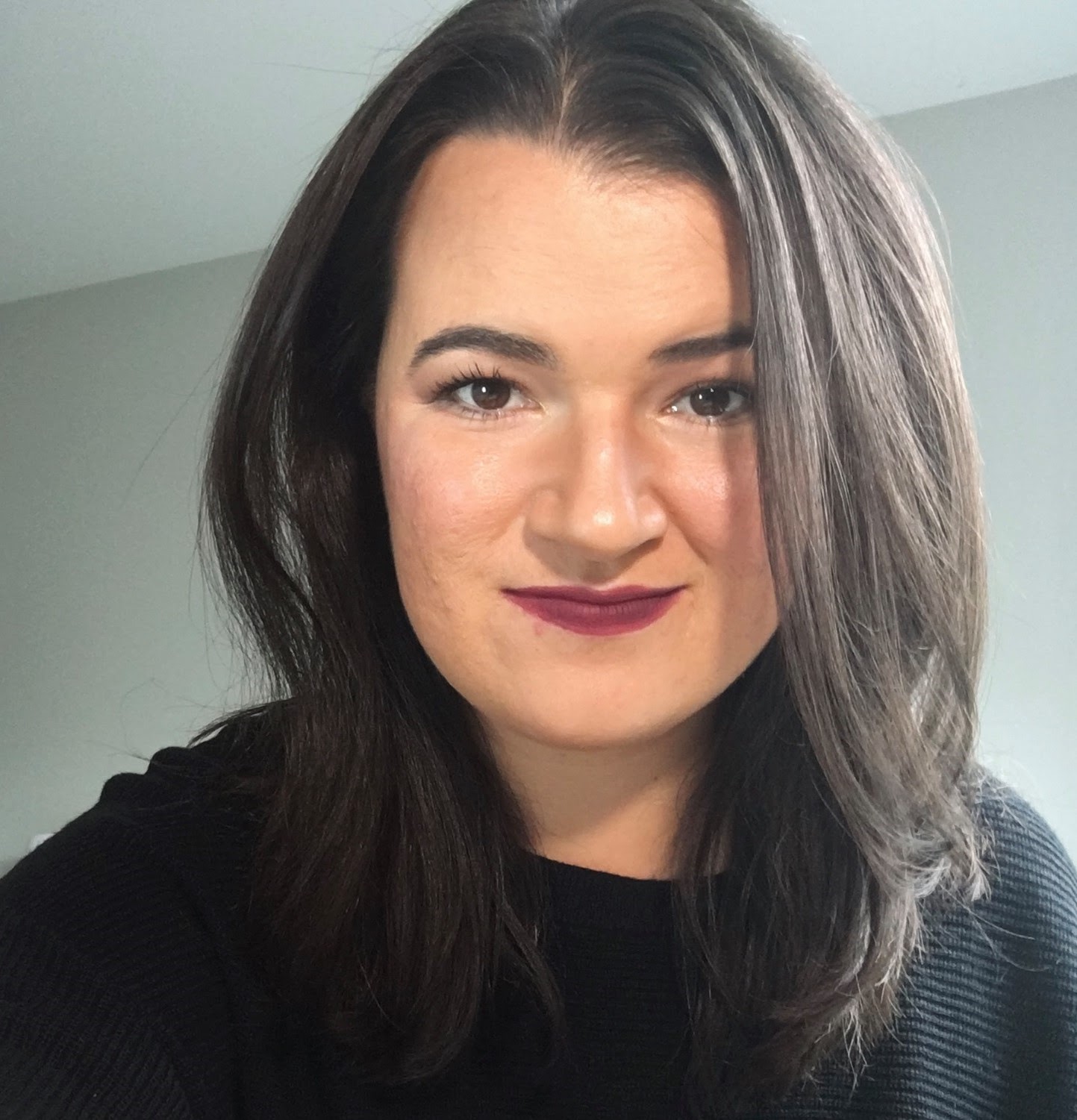 Kelly Harer
Assistant Director of Sustainability for Education and Outreach
Elon University
As the Assistant Director of Sustainability for Education and Outreach at Elon University, Kelly Harer develops and manages sustainability education and outreach programs on campus, including Earth Week and Elon's end-of-year move-out program Don't Trash It (a program that diverts thousands of pounds of materials from the landfill). She supervises and mentors a dedicated group of students—Eco-Reps and Office of Sustainability Interns—who work to promote sustainable behavior change throughout campus. Kelly has a particular interest in intersectional environmentalism and has collaborated with a variety of departments on campus—such as the Center for Race, Ethnicity & Diversity Education and the Gender & LGBTQIA Center—to deepen the campus community's understanding of sustainability.
Kelly has a master's degree in Social Responsibility and Sustainable Communities from Western Kentucky University and an undergraduate degree in Business Management from Coastal Carolina University.
---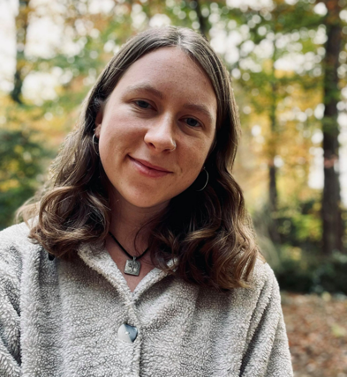 Kaley Cross
Founder
Rooted Reuse
Sustainability Consultant
Burt's Bees
Kaley is a current student getting her Masters in Sustainability at Lenoir-Rhyne University's Asheville Center. Though she is currently living in Cary, NC where she works as a Sustainability Consultant for Burt's Bees and starting her own refillery, Rooted Reuse. She graduated with her Bachelors of Science in Environmental Science (with a minor in Landscape Architecture) from NC State University where she integrated waste reduction into every aspect of her education by working for the Waste Reduction and Recycling Office, serving as an executive member of the Zero Waste Wolves student organization, and introducing her passion for trash to her service fraternity, Alpha Phi Omega. She loves reconnecting with the natural environment by spending lots of time hiking, biking, and kayaking!
---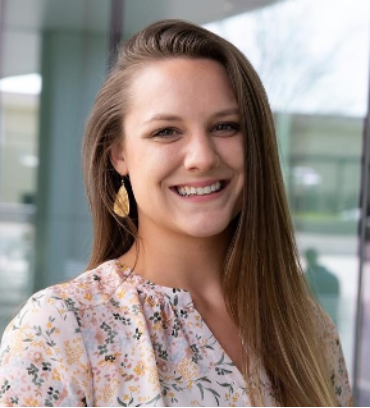 Sarah Hooper
Senior Coordinator, Sustainable Services
Holder Construction Company
Sarah Hooper is a Senior Sustainability Coordinator for Holder Construction Company based in Charlotte, NC. Upon graduation from Appalachian State, Sarah joined Holder Construction as a Project Engineer, working as an assistant project manager on two higher education projects. Her knowledge and passion for sustainability led her to accepting a position within Holder's Sustainable Services department in 2018. Sarah is now leading the construction sustainability efforts across the majority of Holder's aviation and data center portfolios, as well as several commercial and higher education projects. This includes working with clients to develop sustainability goals and metrics, reviewing and writing subcontracts, and managing contractor-specific third party certification documentation (LEED, WELL, Green Globes, etc.). In addition to helping projects achieve sustainable building certifications, Sarah works with project teams on innovative construction practices such as low carbon concrete pilots (embodied carbon reduction), jobsite waste strategies (manufacturer take-back, gypsum recycling), and construction energy (gasoline, diesel, electricity) and water use reduction. She also leads Holder's internal sustainability education efforts, teaching classes on topics such as the LEED Accreditation exams. Her most recent endeavor has been the Holder Green Team - a group of sustainability "ambassadors" within Holder hoping to elevate and grow sustainability within the company.
Sarah graduated from Appalachian State in 2015 with a BS in Appropriate Technology, and in 2017 with a Technology MS with two concentrations: Building Science, and Sustainable Design & Construction.
---
"Join members of the Metro-Atlanta youth-led environmental, racial, and social justice organization Metro Atlanta Youth Energy Corps (MAYE Corps) in a highly interactive workshop about how young people can support each other to become confident and effective change agents in sustainability and environmental justice. In the first part of the workshop, MAYE Corps members will briefly share the successes and roadblocks they had in their sustainability journeys in college. After that, the workshop will open up to audience members in breakout rooms and then as a full group to share knowledge and wisdom about their own sustainability journey in higher education and empower each other to find solutions to their biggest barriers together".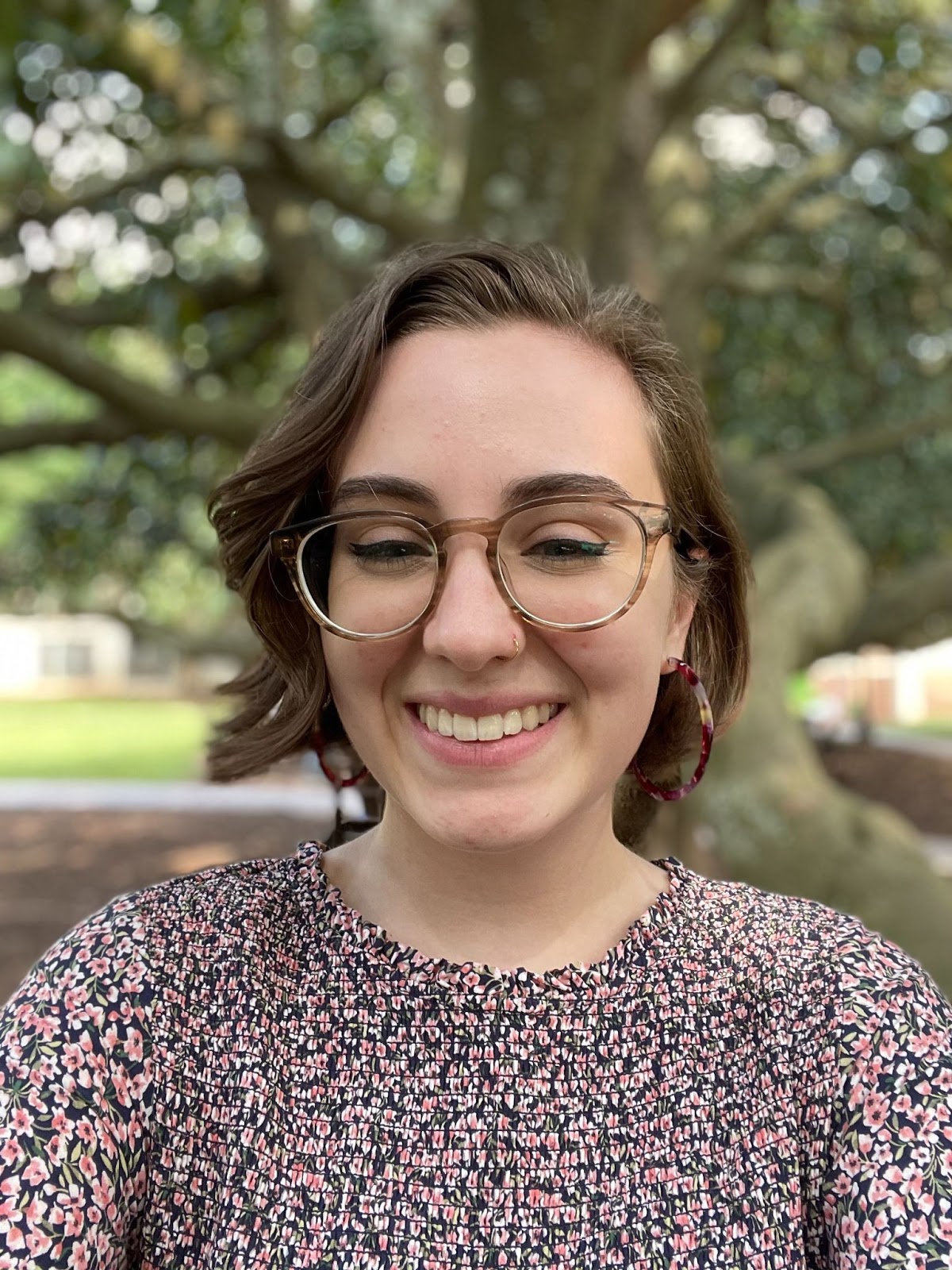 Gwyn Rush
Public Relations Coordinator, Metro Atlanta Youth Energy Corps (MAYE Corps)
Gwyn Rush (she/her) is a recent Agnes Scott College graduate and Public Relations Coordinator at the Metro Atlanta Youth Energy Corps (MAYE Corps)–a youth-led environmental justice organization. While at Agnes Scott, she majored in International Relations and created her own major theme in Sustainable Development. In her senior capstone paper, she created a new theoretical framework that combined postcolonial & green political theories to better understand the success of the Green Belt Movement–an environmental justice movement in Kenya. At MAYE Corps, Gwyn leads a team of fellow young people to make sure the organization's social media, website, and other communications reflect and advance MAYE Corps' goals of racial and social justice, youth leadership, and local collaboration. Gwyn was recently accepted into the University of London to pursue an MSc in Environment, Politics, and Development starting fall 2021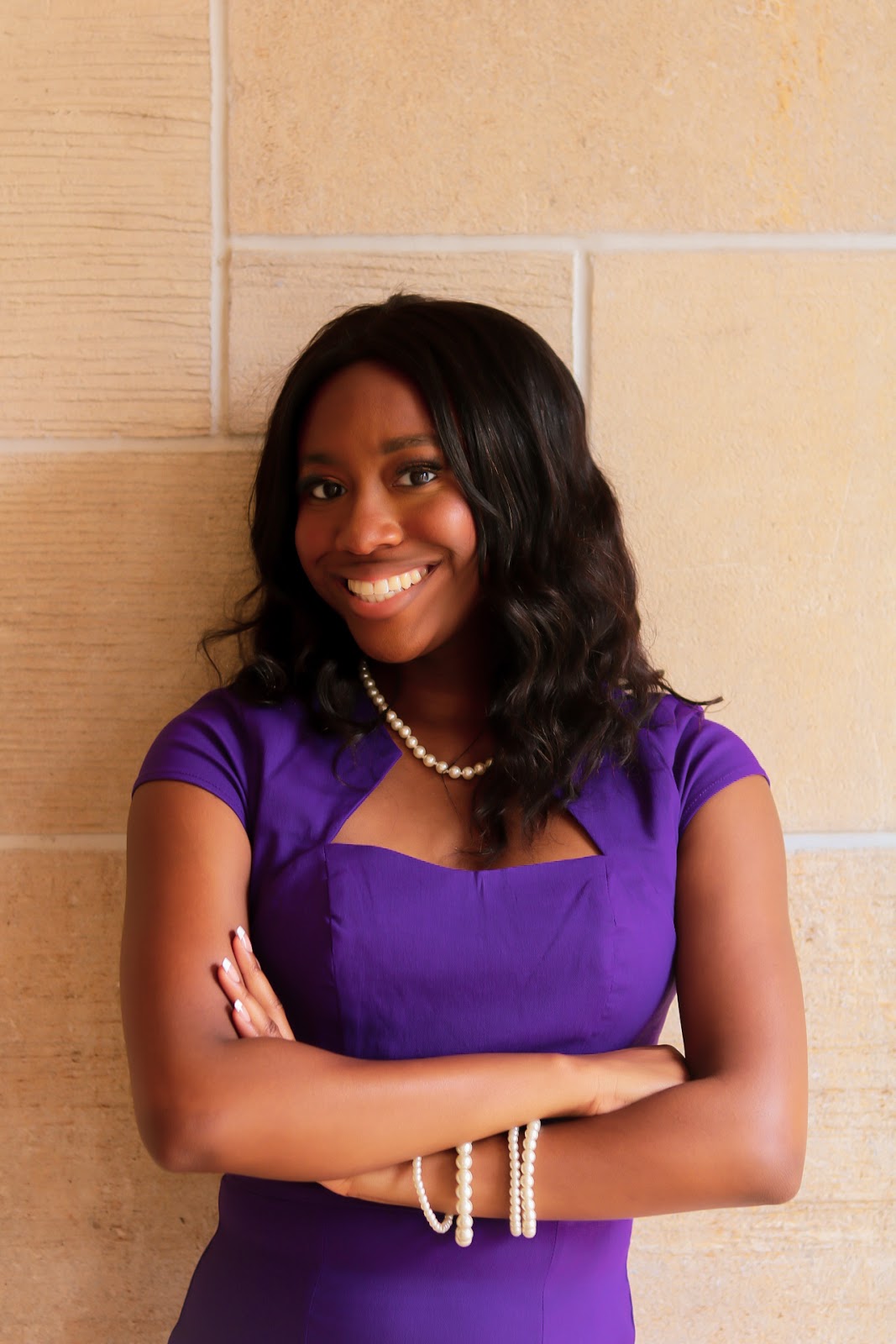 Zoie Moore
Education and Outreach Coordinator, Metro Atlanta Youth Energy Corps (MAYEC)
Zoie Moore (she/her/hers) is a recent graduate from Agnes Scott College with a major in Africana Studies and a double minor in Education and Environmental Studies and Sustainability. During the day, Zoie works for the National Wildlife Federation as the Dianne Dillon-Ridgley Fellow. And during the evenings, Zoie is earning her Masters of Secondary Education. Zoie is very passionate about tackling environmental injustices and teaching sustainability practices to her community. When she's not reminding her friends to recycle, you can find Zoie watching anime and cartoons or in the library catching up on the latest Young Adult novel.