Energy Summit 2021 - Speakers
Stay tuned for information on additional speakers at the Energy Summit.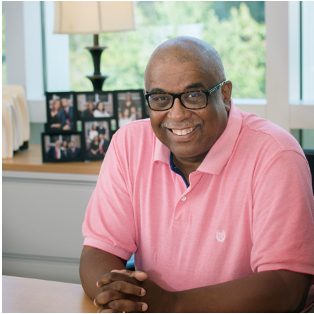 Dwayne Patterson
Director, NC Division of Parks and Recreation
Department of Natural and Cultural Resources
Dwayne Patterson was appointed in June 2018 to lead the North Carolina Division of Parks and Recreation (DPR), and is the first African American to do so. He formerly served as the chief financial officer for the Department of Natural and Cultural Resources.
In May of 2020, he served in a temporary assignment as Deputy Director/Chief Operating Officer for the N.C. Pandemic Recovery Office created by Governor Cooper, to coordinate and oversee funds made available through federal and state COVID-19 recovery legislation. He returned to DPR on February 1.
Prior to joining DNCR, he was executive director for CREST, a regional non-profit agency that serves intellectually and developmentally disabled adults. He understands the important role parks and trails play in improving health and quality of life and will work to expand access to parks throughout North Carolina, especially among children.
Other significant positions held by Patterson include chief deputy secretary for the Department of Juvenile Justice and Delinquency Prevention, chief financial officer for the Warren and Durham county public school systems, and director of operations for the Museum of Life and Science in Durham.
He was raised in Kinston and graduated with a Bachelor of Arts degree in accounting from N.C. State University.
North Carolina State Parks manages more than 250,000 acres of iconic landscape within North Carolina's state parks, state recreation areas and state natural areas. It administers the N.C Parks and Recreation Trust Fund, including its local grants program, as well as a state trails program, North Carolina Natural and Scenic Rivers and more, all with a mission dedicated to conservation, recreation and education. The state parks system welcomes 19 million visitors annually.
---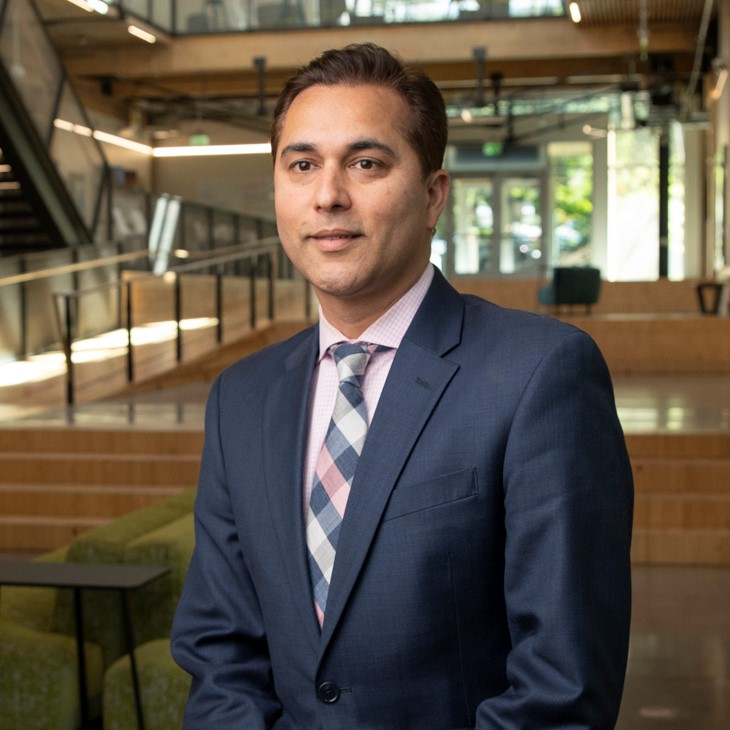 Shan Arora
Director of The Kendeda Building for Innovative Sustainable Design at Georgia Institute of Technology
Shan Arora is the Director of The Kendeda Building for Innovative Sustainable Design, which is a multi-disciplinary, non-departmental education building on the Georgia Institute of Technology's Atlanta campus. It is the first building in Georgia, and only the 28th in the world to earn Living Building Challenge certification – the world's most ambitious and holistic green building achievement. The certification from the International Living Future Institute independently verifies that The Kendeda Building is among the greenest in the world. Rather than being less bad than conventional buildings, The Kendeda Building proved over a 12-month performance period that it is regenerative. It gives back more than it takes from the environment and focuses on the health and happiness of occupants. For example, the building incorporates a substantial amount of salvaged materials, is designed to generate more onsite solar electricity each year than it consumes, has a rainwater-to-potable water treatment system, and treats human bio-waste onsite without a connection to the sewer. These are just a few examples that makes The Kendeda Building a catalyst for change in the region and beyond.
Shan is also on the Board of Directors of Georgia Interfaith Power & Light, a nonprofit that engages communities of faith in stewardship of Creation as a religious response to climate change, resource depletion, environmental injustice, and pollution. He has an undergraduate and a law degree from Emory University.
---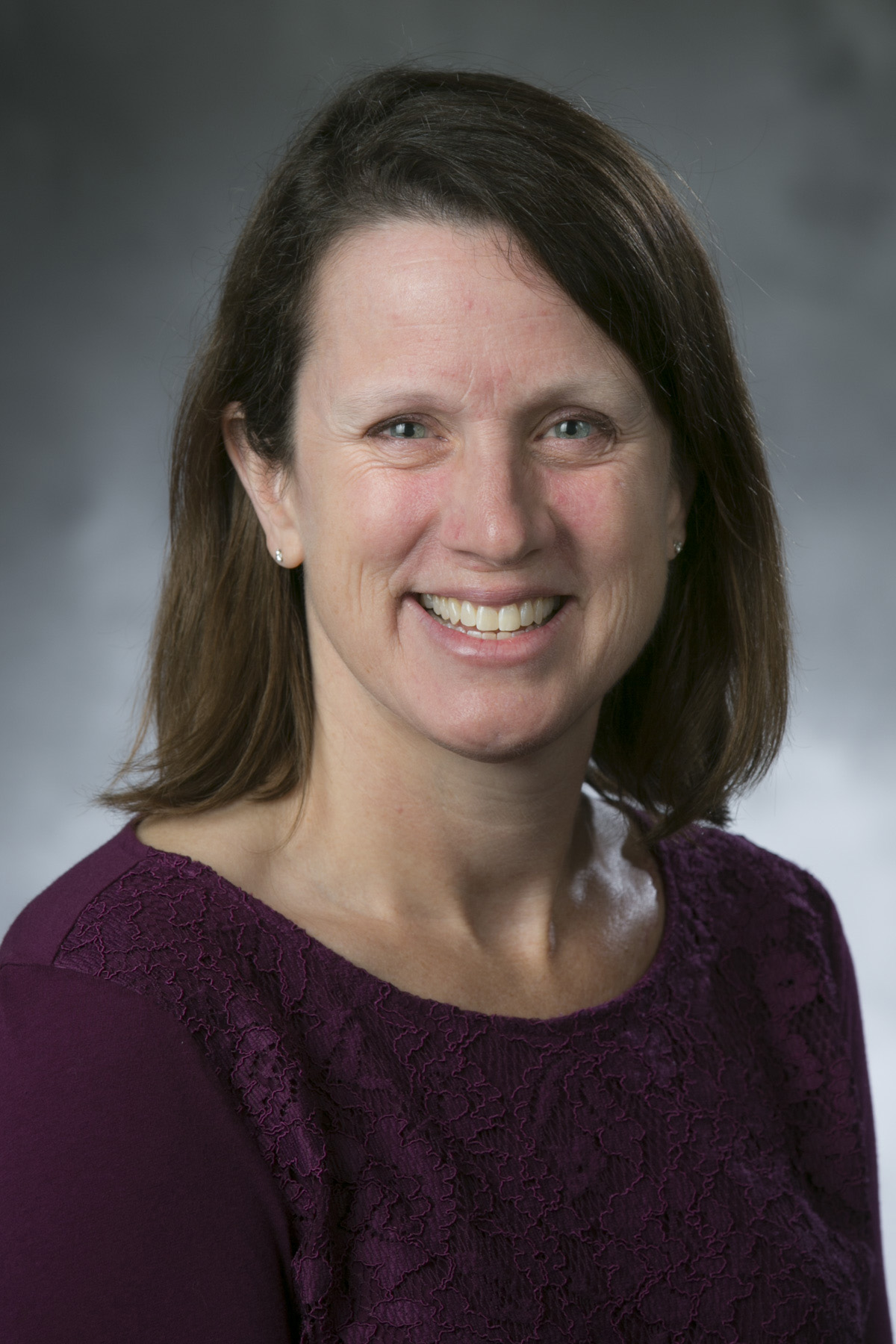 Jen Weiss
Senior Policy Associate
Nicholas Institute, Duke University
Jen Weiss is a senior policy associate at Duke University's Nicholas Institute for Environmental Policy Solutions where she focuses on the intersection of energy and environmental policy, especially in the electricity sector.
Jen joined the Nicholas Institute in 2017 and works closely with state environmental regulators and utility commissioners on the intersection of energy and environmental planning. She provides information and research on a variety of intersecting renewable energy investment and conservation practices, including the exploration of innovative financing mechanisms and the analysis of the impact of new energy policies, mandates and programs on new and existing energy programs.
In addition to her energy work, Jen has over 13 years of consumer and small business banking experience and holds a master of environmental management degree from Duke's Nicholas School of the Environment, a master of business administration from the University of Michigan and a bachelor's degree from the University of California at San Diego.
---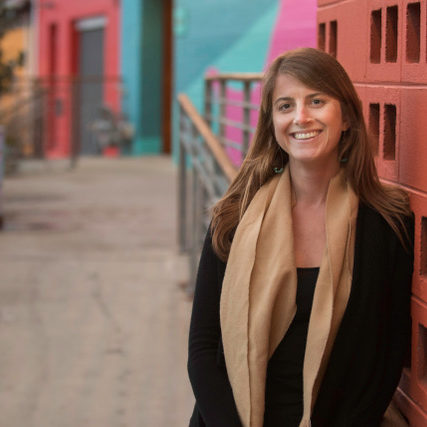 Meg Jamison
Network Director
Southeast Sustainability Directors Network
Meg loves bringing change makers together to make our world a better place. She currently focuses her work on social impact networks and building capacity to advance sustainability initiatives among local governments across the United States. Meg is the Director of the Southeast Sustainability Directors Network (SSDN) where she has worked since 2015.
Meg has extensive experience in network building and network direction. In 2016 she supported the Regional Partner Networks Program for the Urban Sustainability Directors Network (USDN), and served as interim director of the Green Cities California network from 2017 to 2018. With a background in city planning, Meg provides expertise in community engagement, sustainable development, and smart growth planning practices.
She has consulted with the internationally recognized urban economics firm, Urban3, and is experienced in rural economic development and local food system economies. Her food systems work includes coordinating the City of Austin's first Urban Agriculture Program, consulting with SCALE, Inc. to complete food hub feasibility studies. Meg's experience in local economic development spans from coordinating small town revitalization programs with HandMade in America to directing the northern Arizona office of Local First Arizona, the largest local business coalition in the country.
The sum of this experience results in optimistic thinking and determined problem solving that helps connect people, move projects forward, and develop place-based solutions.
---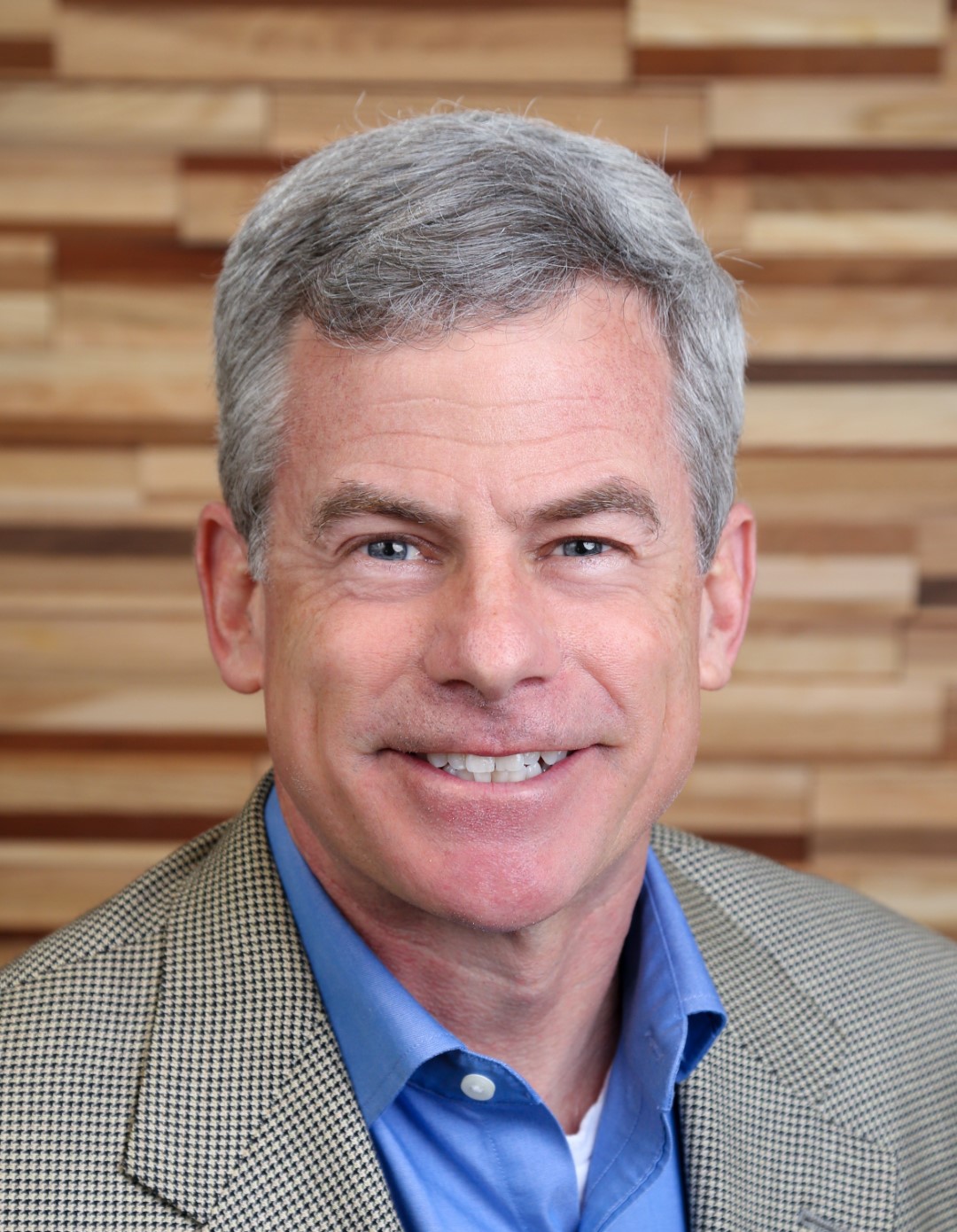 Zach Ambrose
Principal
Ambrose Strategy
Zach Ambrose is a principal at Ambrose Strategy. Prior to founding Ambrose Strategy, he had a career in government and politics that began in the 1990s. His public sector career culminated with 5 years working for Bev Perdue, serving as her chief of staff in the Lt. Governor's office, leading her transition team and serving as her chief of staff in the Governor's office. At Ambrose Strategy, he enjoys working with private & public sector clients to bring innovation to the public sector. He holds degrees from MIT in electrical engineering and Russian.
---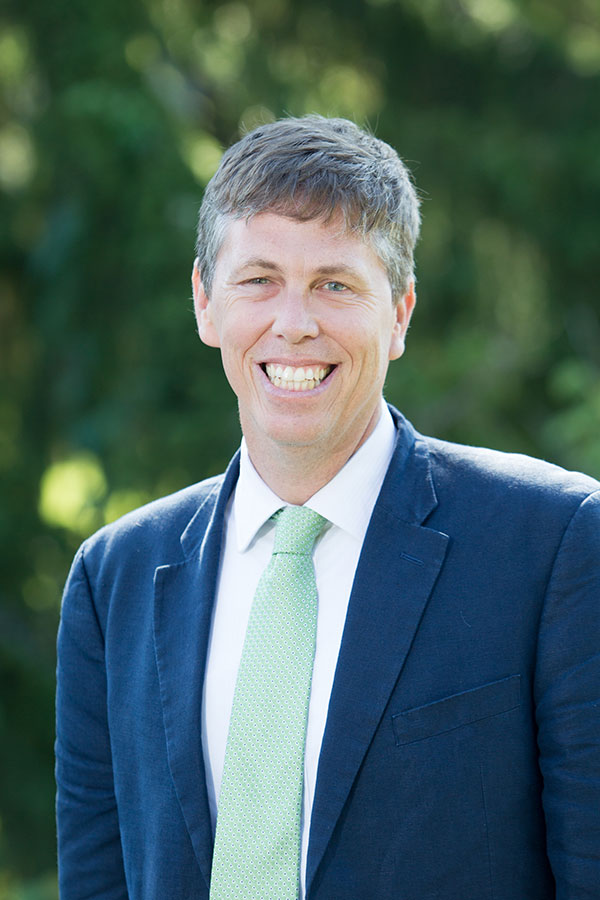 Lee F. Ball Jr.
Chief Sustainability Officer
Appalachian State University
Lee F. Ball Jr. currently serves as Appalachian State University's Chief Sustainability Officer. He has a PhD in Sustainability Education, an MA in Environmental Education, and a BS in Natural Science. Lee has spent the last 30 years working as an advocate for the environment and sustainability. Since 2001, he has taught courses focused on sustainability education, sustainable building design, leadership, and sustainable technology. Lee's scholarly interests focus on leadership for sustainability, sustainability education, sustainability/ecological literacy, climate action, biopilic/ecophilic design, place-based change agency, climate justice, affordable housing, and black bear behavioral ecology. He currently serves on the Chancellor's cabinet and chairs Appalachian State's strategic planning and climate action working groups. Lee is active globally and has led international academic programs to Peru, Columbia, Brazil, Costa Rica, Australia, and Russia. He is also involved in numerous local and regional organizations that support a wide range of sustainability efforts.
---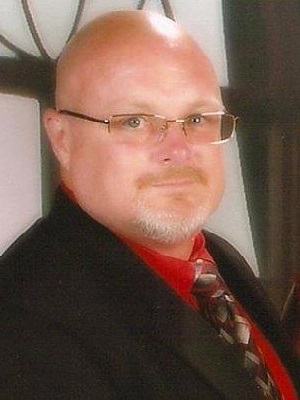 Reid Conway, PEM
Senior Energy Specialist
State Energy Office, NC Department of Environmental Quality
Reid Conway serves as the Senior Energy Specialist for the State Energy Office in North Carolina. In this role, Mr. Conway serves as technical expert on energy related topics with the primary focus on energy efficiency strategies within local and state governmental sectors providing onsite energy assessments, strategic energy planning, oversite of performance contracting and consultation services. Mr. Conway serves as the Public Co-Chair of the NC Chapter of the Energy Services Coalition and serves on the National Energy Services Coalition Board. Mr. Conway has currently serving his second stint with the North Carolina Energy Office. In between, Mr. Conway created a technical assistance program for the Office of Energy Programs for the state of Tennessee. He serves on several boards focusing on renewables, biofuels and clean air. His background is in electric utility industry, performance contacting, facility maintenance, building codes and HVAC. Mr. Conway served on a committee that help write the 2012/2018 NC Energy Conservation Code. Mr. Conway is a licensed HVAC Contractor and one of the first Professional Energy Managers in the country. Mr. Conway has a Bachelor's degree in Business from Mercer University in Atlanta, Georgia and an Energy Management Diploma from North Carolina State University in Raleigh, North Carolina.
---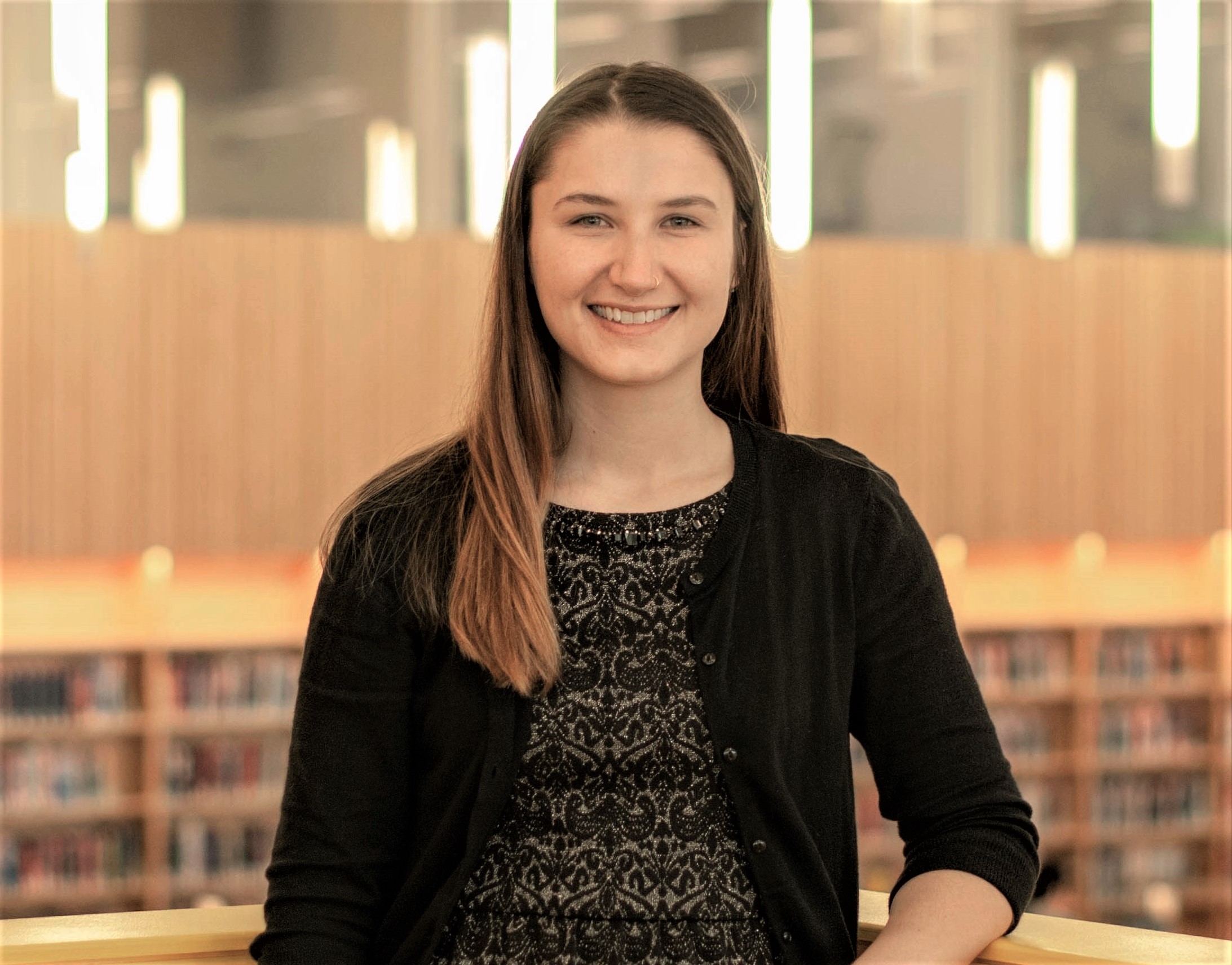 Tara Nattress
NCDEACS Local Government Recycling Specialist
North Carolina Department of Environmental Quality
Tara Nattress is a Program Coordinator for the Division of Environmental Assistance and Customer Service at the North Carolina Department of Environmental Quality. She provides support to local government recycling programs and North Carolina colleges and universities through technical assistance, data analysis, and grant administration. Prior to joining the recycling team, Tara earned a master's in public administration at the UNC School of Government.
---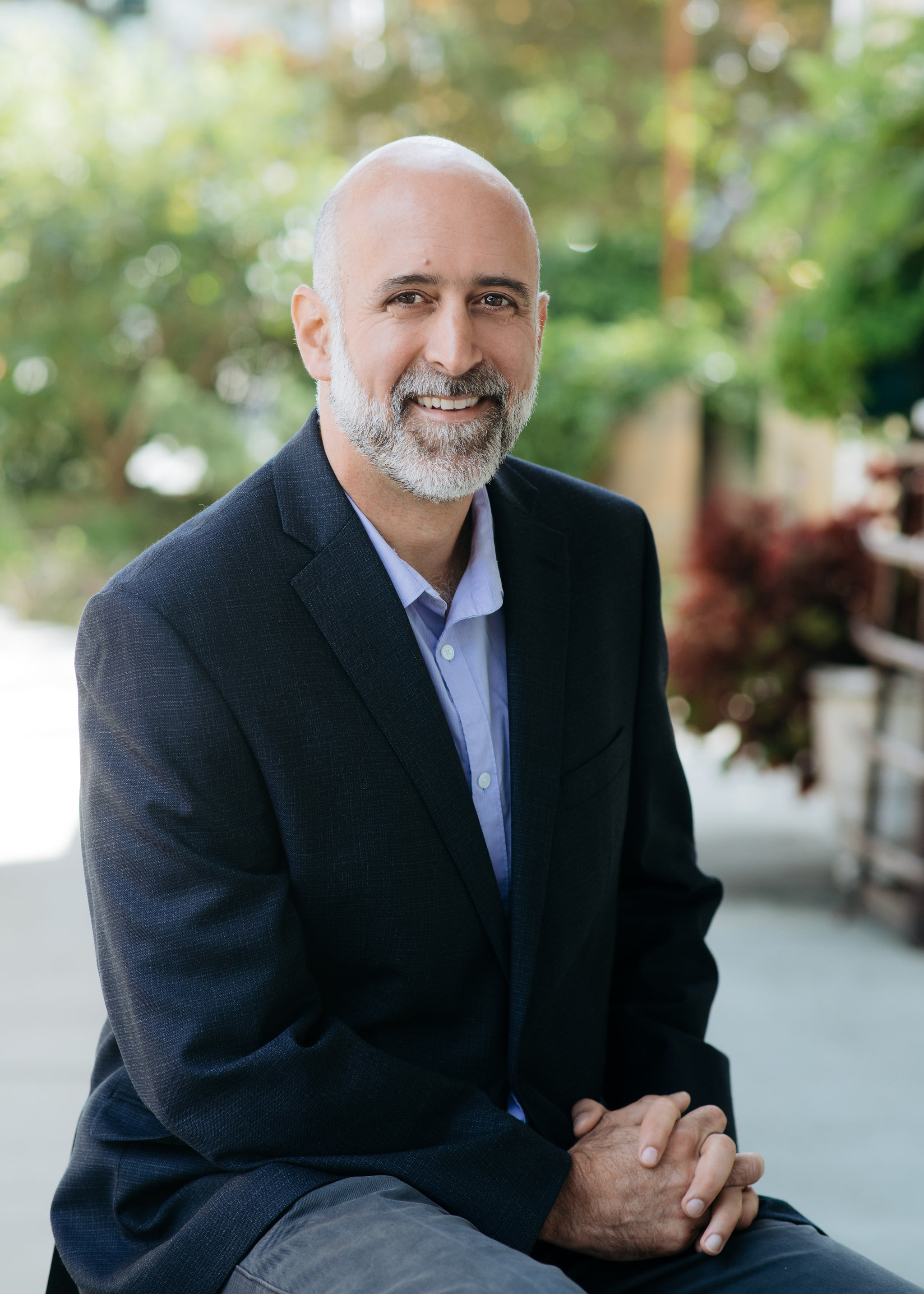 Stan Cross
Electric Transportation Policy Director
The Southern Alliance for Clean Energy
Stan joined the Southern Alliance for Clean Energy in 2019. Stan leads electric transportation policy and utility reform efforts across the Southeast. Previously, Stan led and co-founded Brightfield Transportation Solutions—an Asheville start-up that designs and deploys solar-integrated electric vehicle charging stations. Stan also served as a transportation electrification consultant for the Cities of Raleigh and Charlotte, NC and the Energy Foundation.
Stan's decade of experience in the electric transportation trenches demonstrates that the development of innovative and supportive state, municipal and utility policies is central to unlocking the electric transportation market. Stan's leadership has been recognized by the US D.O.E. Clean Cities Partner Award and the NC Sustainable Energy Association Clean Energy Business Community Initiative Award. He is a founding member of the Clean Vehicles Coalition and Plug-In NC Steering Committee where he serves as Policy Chair. Stan also serves on the policy committees of Drive Electric Florida and Drive Electric Tennessee.
Prior to his work with transportation electrification, Stan led Warren Wilson College's Environmental Leadership Center and was recognized as NC's Environmental Educator of the Year. Stan received a BA in Psychology from Skidmore College and his Masters of Arts and Science from the University of North Carolina at Asheville with a concentration in climate change and creative writing.
---
Marlon Ellis
Area Six Maintenance Manager
Georgia Institute of Technology
Since January 2019, Marlon Ellis has been the Area Maintenance Manager for the Georgia Institute of Technology. In this role, he manages the operation and maintenance of what is the Southeast's first Living Building Challenge (LBC) facility. This building is unique and is the first of its kind in the Southeast, as it functions at a net positive energy and water. This LBC facility produces its own electricity through photovoltaic (PV) solar energy. The building collects rainwater as the primary source of all the water in the building, including drinking and shower water. Additionally, all unused water is introduced back into the soil that surrounds the facility, giving it a net positive water utilization as well. Solid waste is captured through composting toilets. Liquid waste is removed and eventually recycled back to the water system. A self-sustaining, truly green initiative creating a collaboration of nature and technology.
Prior to his selection at Tech, Mr. Ellis served both the public and private sectors in Facilities Manager/Director positions. He has managed multiple projects, properties, and locations. For six years, he was the Facilities Director for Atlanta Technical College, responsible for all administrative and supervisory responsibility of the daily operations and long-term procedures of the College's facilities. He managed operations for all buildings, grounds, fleet, and maintenance activity, as well as construction projects and major repairs and renovations for all College sites.
Each of his professional engagements can be linked directly to his nearly twenty (20) years of business ownership as the owner/operator of a full service general contracting company, where his area of specialty was complete HVAC installation, maintenance and repair. In addition to owning his own business, Ellis shared his personal wisdom and professional expertise with the next generation of contractors and business owners as an HVAC Instructor for Georgia Piedmont Technical College for more than eleven (11) years. He was a dedicated and available instructor who was named Instructor of the Year in 2004.
Mr. Ellis is married (Jill) and between them, they have four (4) adult children. Ellis holds a Bachelors of Applied Science Degree in Technology Management from Clayton State University and has an Unrestricted Conditioned Air license in the state of Georgia.
---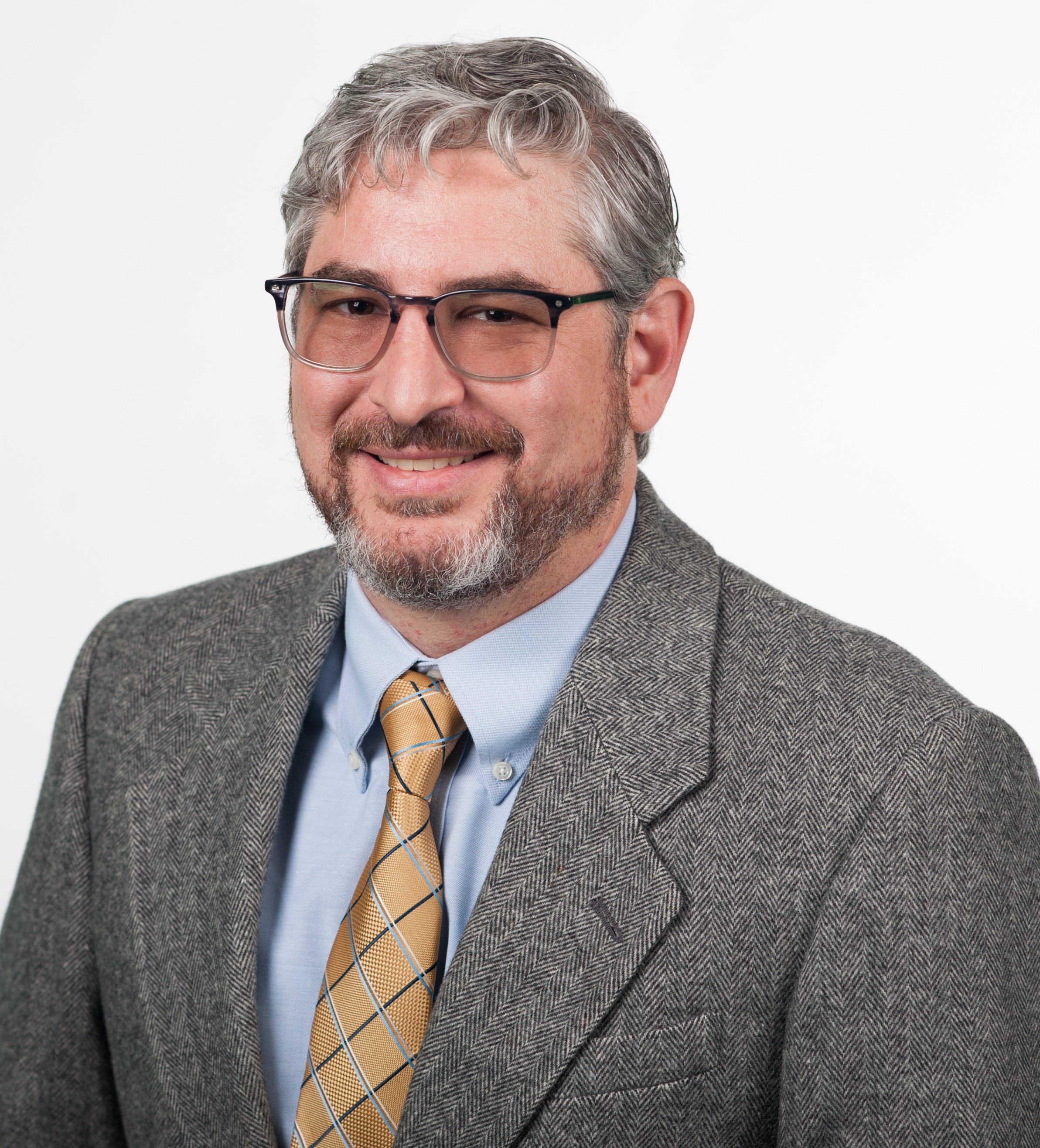 Greg Spiro
Senior Mechanical Engineer
Georgia Institute of Technology
Greg Spiro is a licensed engineer, LEED AP and CEM with over 27 years of mechanical systems experience. Greg is currently Georgia Tech's Senior Mechanical Engineer for Facilities Design and Construction where he has served for the past 21 years. In that time, Greg has worked on a wide variety of projects including mechanical building systems, research laboratories, central plant and underground chilled water and steam utilities. Greg has served as project manager, engineer of record, facilities engineer and owner's representative throughout his time at Georgia Tech and has taken an active role in promoting and enforcing Georgia Tech's standards and sustainability initiatives. Recent work includes the planning, development and tracking of the Kendeda building (built to meet all imperatives of the Living Building Challenge) and the implementation of Guaranteed Energy Savings Performance contracts. Greg has also served as a member of the ASHRAE BACnet committee.
---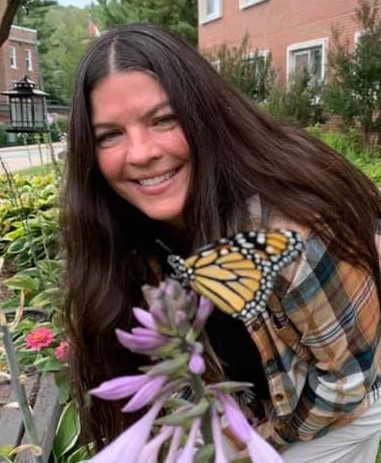 Jennifer Maxwell
Sustainability Program Director
Appalachian State University
Jennifer has been with Appalachian State University since 2006 and she leads many of our campus sustainability programs including our University Zero Waste Commitment, the Mountaineer Food Hub and Free Store, Green Suite (collection of programs designed to engage the campus community in efforts to incorporate more sustainable practices into their workplace and personal lives), Sustainable Purchasing and the Sustainable Film Series. She is the Chair of the Collegiate Recycler's Coalition of North and South Carolina and also serves as Chair for the Board of Directors of the College and University Recycling Coalition (CURC), a national organization that represents a vibrant community of waste reduction, recycling, and sustainability professionals in higher education. She studied and received her BS in Sustainable Technology in 2001 and MA in Higher Education - University Leadership in 2017, both from Appalachian.
---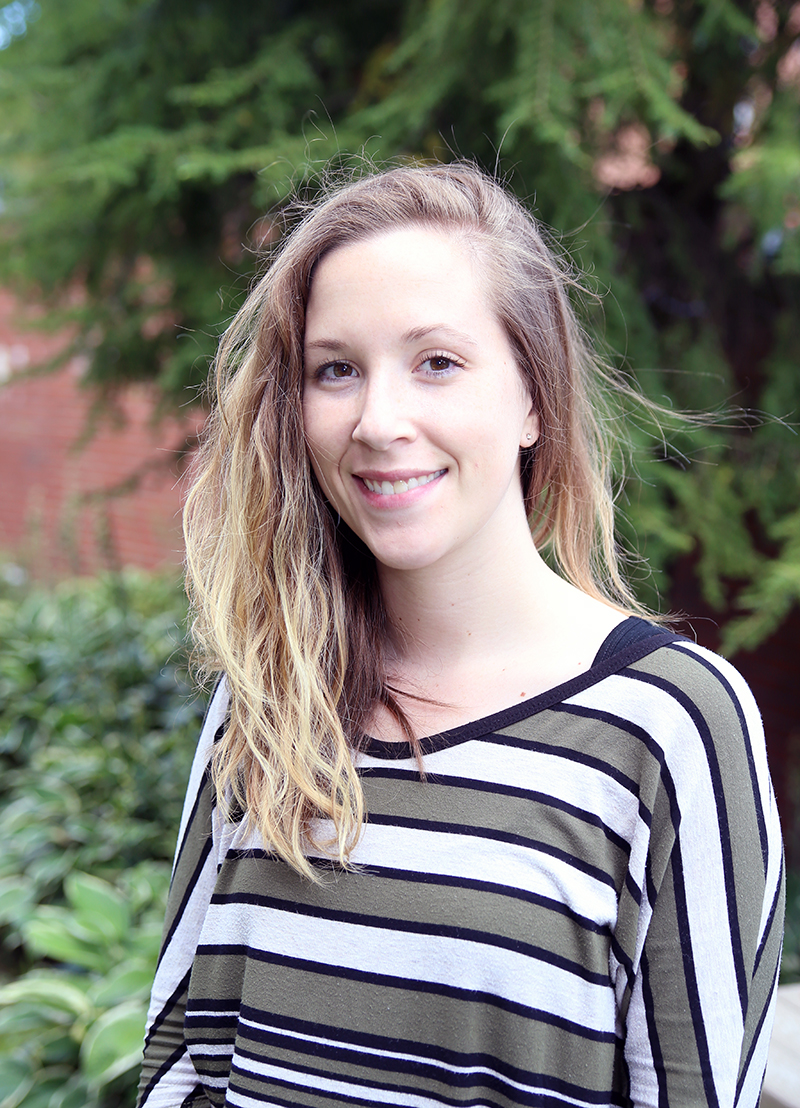 Rebecca Walton
Sustainability Outreach Director
Appalachian State University
Rebecca joined the App State Office of Sustainability in the summer of 2018 after spending a few years as the sustainability coordinator at Warren Wilson College. In her position as Sustainability Outreach Director, she manages the various student teams that work with the office and helps guide them in making a positive impact on campus. While Rebecca is responsible for many things in her position, including new student orientation, volunteer management, leading tours, event planning, Zero Waste Stadium, and employee trainings, her favorite part is working with and learning from the students. She has a degree in Sustainable Development with a minor in Sustainable Business from Appalachian.
---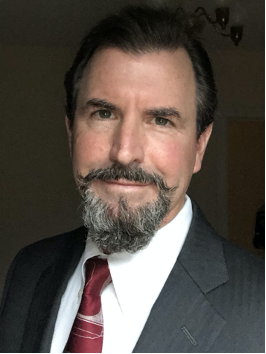 Mike Kapp, CPHC, CSBA, LEED AP, CDT, NCARB, PA
Architect
North Carolina State University
Mike grew up in North Carolina and earned an architecture degree from NC State University. After a few years working for local architects & builders, he spent 23 years on the west coast deepening his sustainability interests. Over the course of his 35 year career, he has produced projects in NC, CA, OR, WA, AK, ID and Washington, DC. In 2013 he returned to North Carolina with aspirations of helping net-zero energy architecture become mainstream.
In addition to being licensed to practice architecture in NC and CA, Mike's credentials include Certified Passive House Consultant, Certified Sustainable Building Advisor, LEED Accredited Professional, and Construction Documents Technologist.
Mike has served for 2 years as the Passive House Alliance U.S. Regional Representative for the Mid-Atlantic region. His goal is to normalize cost-optimized carbon-neutral architecture as rapidly as possible.
---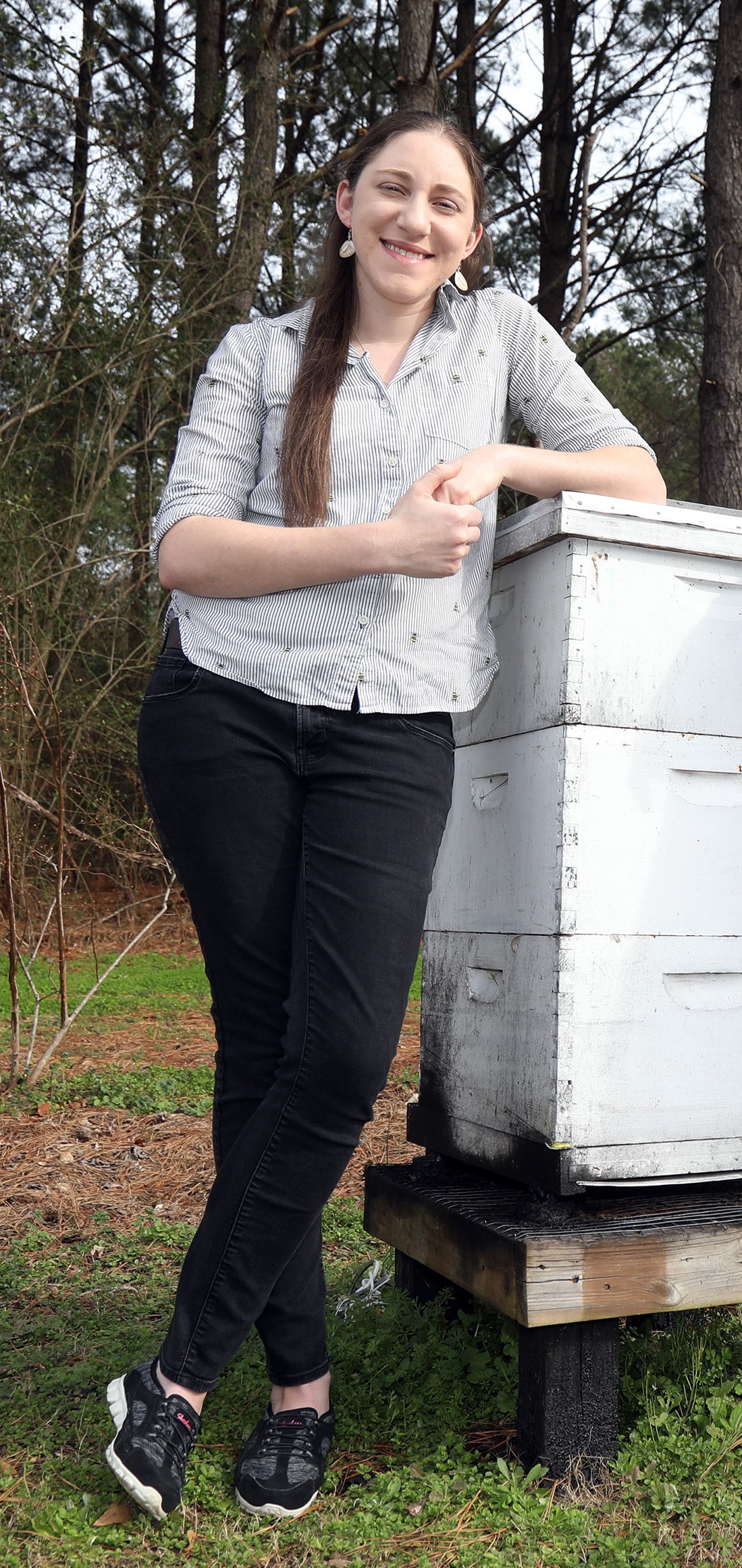 Kaitlin Campbell
Assistant Professor, Biology
University of North Carolina at Pembroke
Dr. Kaitlin Campbell is an assistant professor of Biology at the University of North Carolina at Pembroke. She teaches Entomology, Sustainable Pest Management, Beekeeping, Environmental Science, and Parasitology. Her research focuses on pollinator conservation, sustainable agriculture, biodiversity, and community ecology. She is especially interested in ants, mites, bees, scientific communication, and community engagement.
---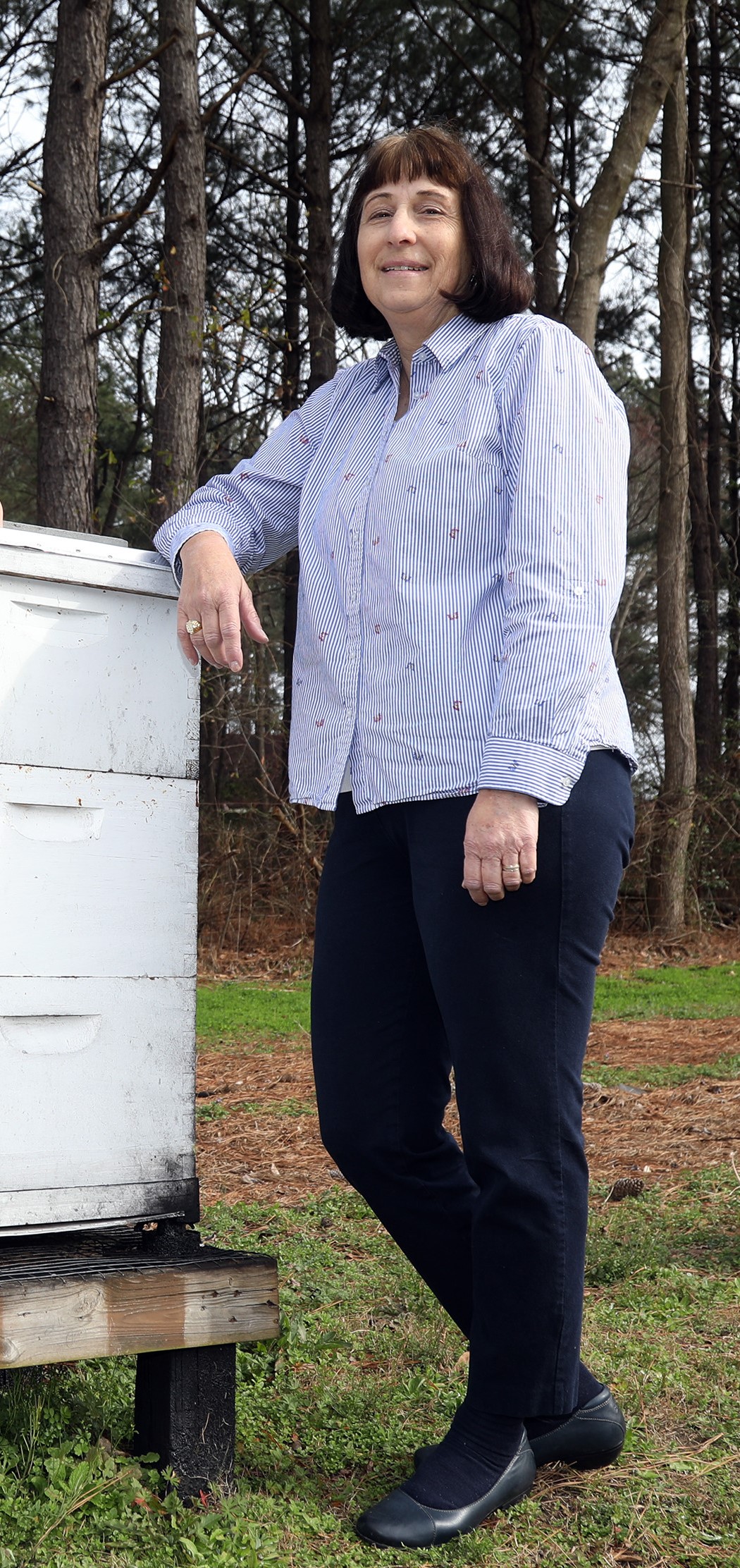 Rita Hagevik
Professor and Program Director for Graduate Programs in Science Education, Biology
University of North Carolina at Pembroke
Dr. Rita Hagevik is a professor and program director for Graduate Programs in Science Education in the Biology Department at UNC-Pembroke. She completed her degrees at North Carolina State University with a PhD in Science Education and Forestry. Her research interests include sustainability education, preservice science teacher education and teacher support systems. Her scholarship investigates the use STEM in the out of door environment in K-12 schools, agriculture education, and in teaching for sustainability. She is currently the P/I on the Kids in the Garden grant, on the elementary sustainable school garden project, and co/PI on an S-STEM grant from NSF called COMPASS 2.0 which investigates creating science identity in undergraduate STEM majors.
---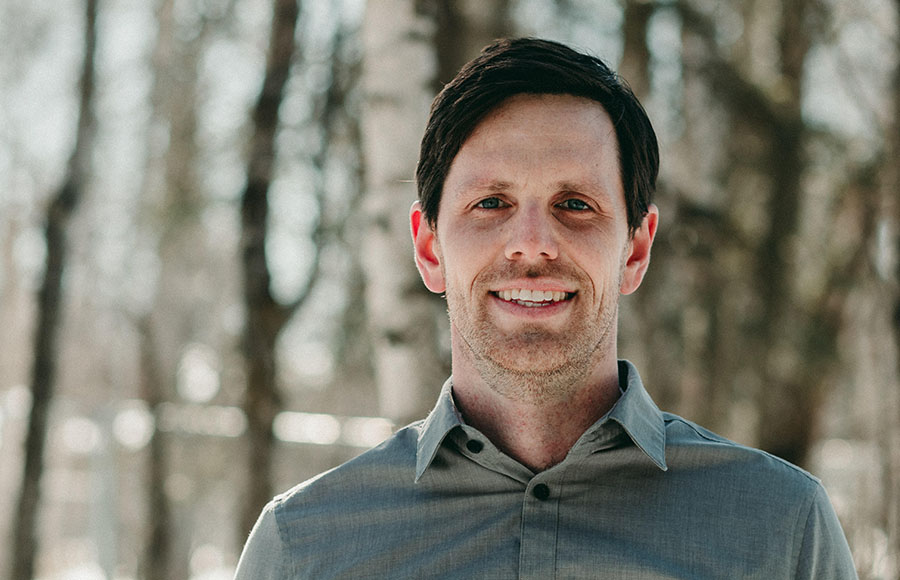 Jonathan Pierson
Energy Manager
Appalachian State University
Jonathan Pierson is the Energy Manager in Facilities Operations at Appalachian State University. As an App State alum, he is committed to reducing energy use and utility costs as the university works towards climate neutrality. With a background in performing energy audits and project management, Jonathan combines his experience with the expertise of Facilities Operations staff to move energy saving projects forward.
---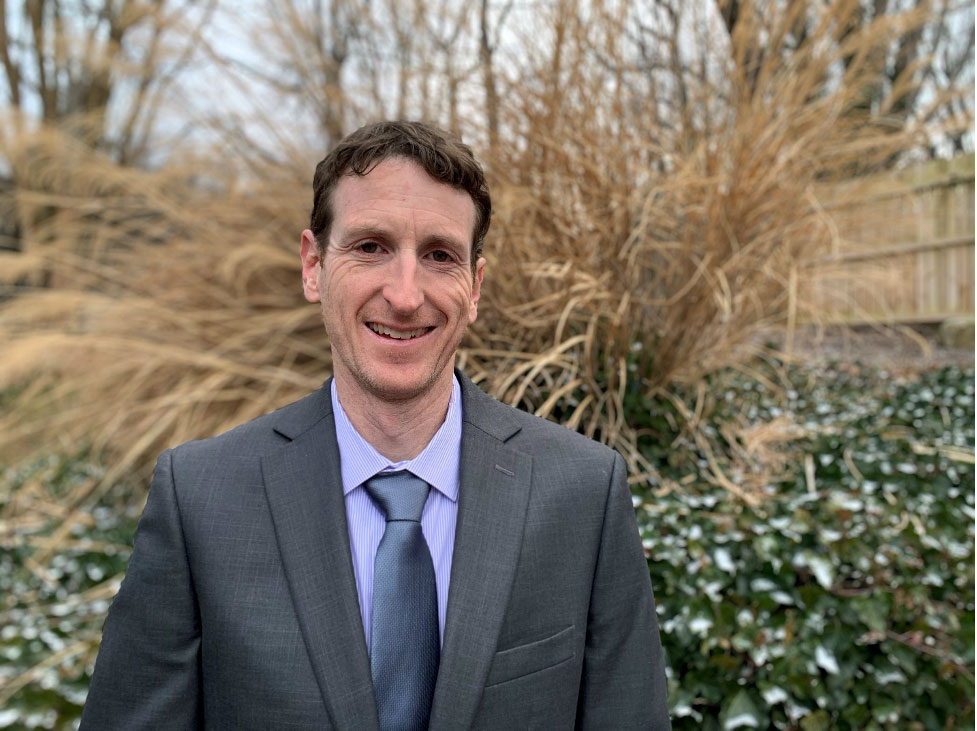 David King
Energy Manager & Building Automation Systems
Western Carolina University
David serves as the Energy Manager at WCU where the focus is on demand-side energy management at the building level (i.e. identifying wasted energy and optimizing equipment). This is achieved via the building automation systems (BAS) which is the software that controls the campus HVAC equipment. To date, demand-side management efforts have saved over 1.8 million kWh per year which is the equivalent of adding one mega-watt or $2,000,0000 of solar to campus.
David's metering efforts have allowed WCU to benchmark energy usage for 95% of the 40 largest buildings on campus, up from 12% in 2013. He has also developed an in-house commissioning and test, adjust, and balance (TAB) team which has created additional operational and maintenance savings.
Prior to WCU, David held a fellowship with the Environmental Defense Fund and worked in weatherization for a green-jobs training program aimed at under-served young men and women.
David has a graduate degree with a dual concentration from Appalachian State's Building Science and Appropriate Technology program and an undergraduate degree in chemistry from High Point University.
---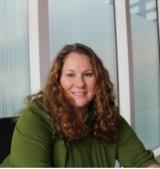 Heather Cashwell
Manager of Waste Reduction and Recycling
North Carolina State University
Heather Cashwell has served as the Manager of the Office of Waste Reduction and Recycling at NC State University since 2018. There she oversees campus operations, collections and programming for a comprehensive waste management system that encompasses landfill, recycling, organics and an extensive diversion effort for unique materials. Before returning to her alma mater in this role, Heather spent 12 years working at the municipal, county and state levels to advance reuse, recycling and materials management programs in North Carolina.
---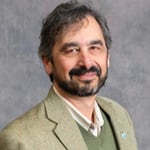 George Santucci
George is Boone, North Carolina's newly created Sustainability and Special Projects Manager. Boone has a strong commitment to sustainable practices and has committed to climate neutrality in municipal operations by 2030. To achieve this goal as well as ensuring renewable energy for the entire town by 2050, Boone hired George in January of 2021.
George comes to Boone with a strong environmental and river conservation background. For the last 15 years, George was the executive director of the New River Conservancy. Prior to that, he worked in outdoor experiential education with NC Outward Bound, 4-H, and adjunct instructing at Appalachian State University.  George also served on the Mountain Resources Commission from 2009-2013.
Now he's working on Boone's GHG inventory, greening Boone's energy sources, potential solar installation on town facilities, electrifying Boone' fleet, increasing public EV charging, improving stormwater infrastructure, stream restoration and water quality improvements, climate action and resiliency planning, and affordable housing.
---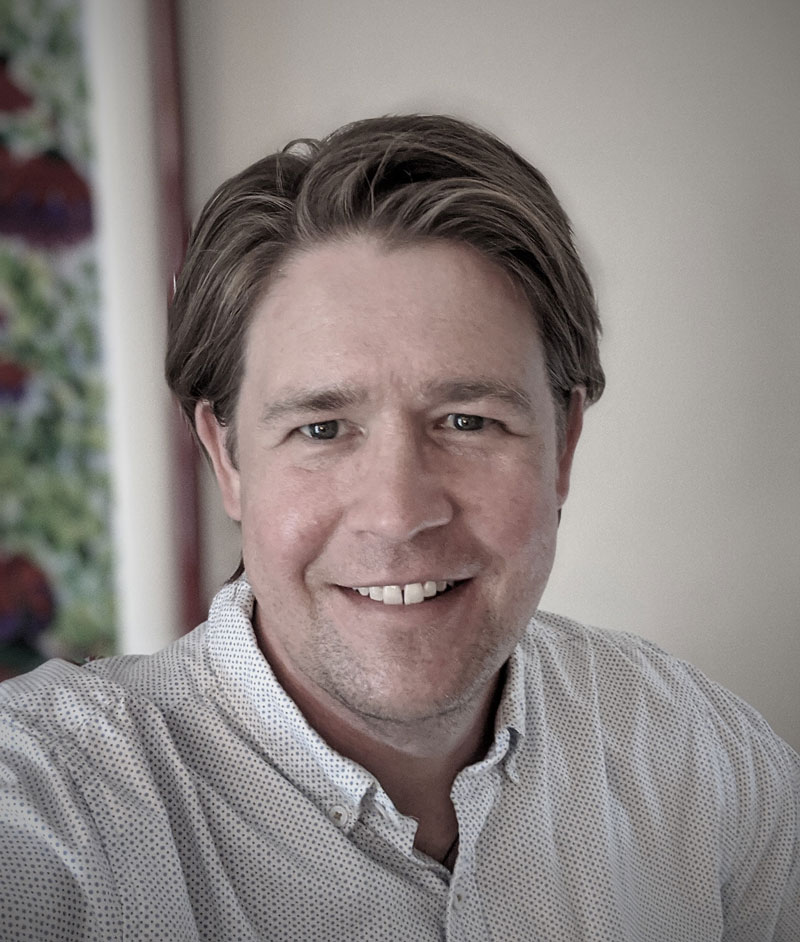 Michael Odom
Director of Development
Appalachian State University
Michael Odom is Director of Development for Sustainability and Western US Development for Appalachian State University. He is an experienced relationship manager with a strong background in fundraising, business development and sales management. In his role he works collaboratively to raise funds for the university, specifically sustainability initiatives that serve students, faculty and staff. In his prior position with Tryon Distributing he managed a team of sales professionals and developed relationships domestically and internationally. Michael is a graduate of NC State University and holds a Bachelor degree in Textile and Apparel Management. Michael is passionate about at-risk youth and works closely to support programs at Western Youth Network. To support his love of sustainability in the local community, Michael also serves as a founding board member of Harmony Lanes, whose mission is to create safe, inclusive, multi-modal transportation opportunities for the Boone community. When Michael is not traveling or exploring new wines, he enjoys being outside with his family. Michael and his wife Amy, both natives of Kannapolis, North Carolina share life with their nine year old son Benry and their dogs Lucy and Bay.
---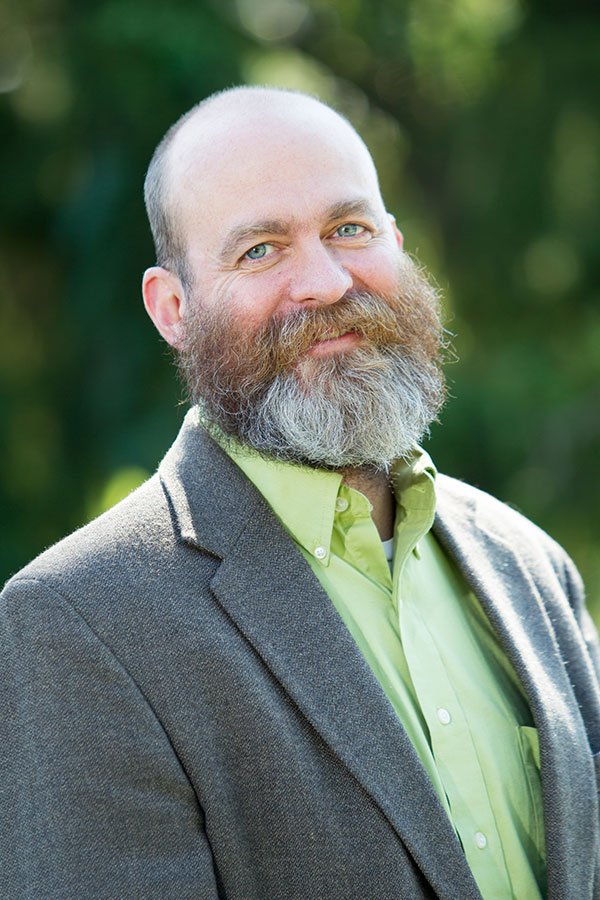 Jim Dees
Data and Assessment Specialist
Appalachian State University
Jim serves the office as Data and Assessment Specialist, focusing on sustainability data, Appalachian's climate action planning process and the university's sustainability reporting responsibilities. Jim holds a Bachelor of Arts in Geography from Frostburg State University. He has a wealth of experience in the field of sustainability ranging from renewable energy installation to sustainable urban agriculture. Jim's natural enthusiasm to educate, along with his intentionally simplistic approach to sustainability, are two strengths that he adds to the team.
---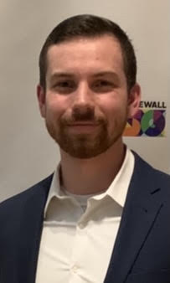 Joe Harvey
Assistant Director for Leadership and Community Engagement
UNC Charlotte
Joe Harvey completed his bachelor's degree in Health Promotion and then received his Master's Degree in Health, Physical Education, and Recreation at Emporia State University. Following his wife to pursue her own Master's Degree, he moved to Boone, NC to work in the central Office of Student Engagement & Leadership. After spending two years in Boone, Joe and his wife packed their bags once again for Charlotte, NC. Joe has worked in several different areas at UNC Charlotte as an Administrative Assistant and most recently as an Interim Assistant Director for Leadership and Community Engagement. For the past year, Joe has supervised the operations of the Jamil Niner Student Pantry.
---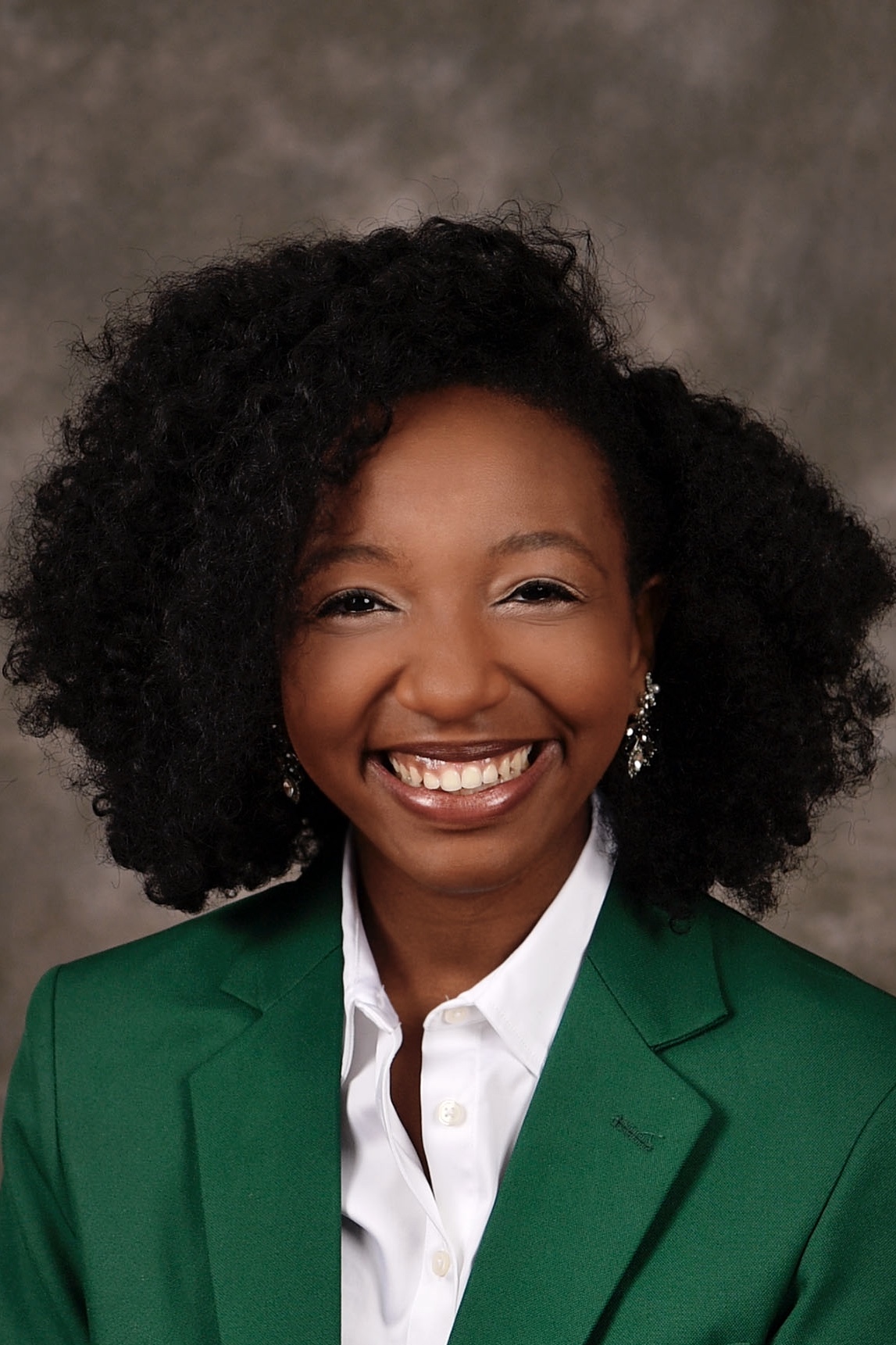 Ashley Rankin
Food Pantry Graduate Student
Appalachian State University
Ashley Rankin is from Charlotte, NC and graduated in December 2019 from UNC Charlotte with a B.S. degree in Psychology and minors in Communication Studies and Urban Youth & Communities. Her biggest organization involvement was serving as the Jamil Niner Student Pantry's Communication and Outreach intern where she assisted students in need by creating innovative ways to combat food insecurity among college students.
Ashley is a graduate student at Appalachian State University, where she is studying to obtain a Master's degree in Industrial-Organizational Psychology and Human Resource Management (IOHRM). Over the summer, Ashley currently serves as the Diversity, Equity and Inclusion intern at Syneos Health. Some of her job responsibilities in this role include participating in the research and development of diversity strategies, assisting with data analysis and presentation of diversity related data and supporting employee resource groups. Ashley will also be continuing to support the Mountaineer FoodHub over the summer with logistical planning for the upcoming school year, as well as daily operations.
---
Student Summit Speakers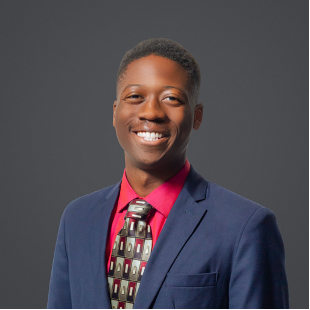 Tomiwa Olufolabi
Superintendent
Turner Construction
My name is Tomiwa Olufolabi and I graduated from App State in 2018. My major was Building Sciences, with a concentration in Sustainable Building Systems, and minor in Marketing. I currently work as a Superintendent for an international construction services company called Turner Construction. Projects I have worked on mainly consist of healthcare facilities and LEED Certified buildings. Additionally, I am enrolled in a Clean Energy Leadership Fellowship for the 2021 summer.
---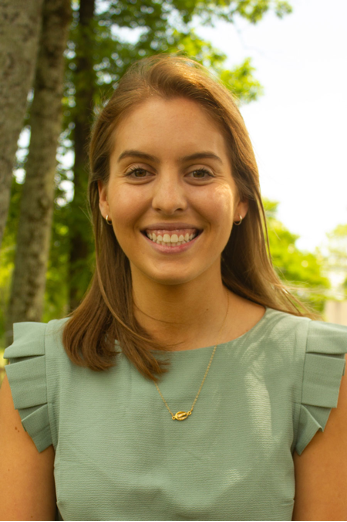 Emily Willard
Sr. Inspections Coordinator
Tesla Energy (Baltimore MD)
Emily Willard is an Appalachian State University Alum ('20) who studied Sustainable Technology and Political Science. During her time at App, she was able to engage in growing technological areas in the field including renewable energy and resource management. During her schooling, she spent time in Charlotte, NC working for a solar company (Renu) as an operations intern, and finished her last year in Boone, working with the Sustainability Office as a Compost Ambassador. Once graduated, Emily moved back to her hometown near Baltimore, Maryland to pursue a job with Tesla, as an inspections Coordinator
---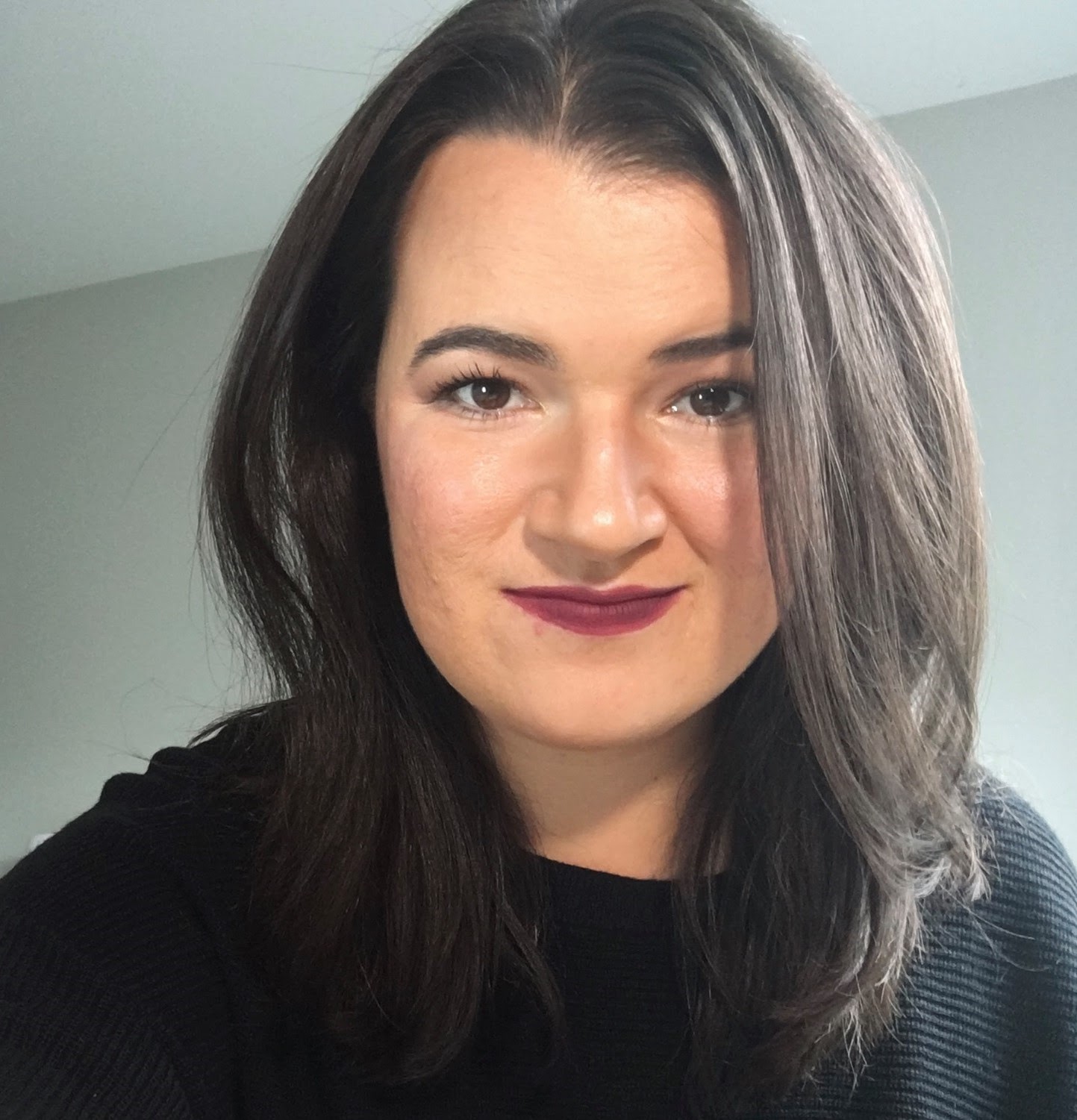 Kelly Harer
Assistant Director of Sustainability for Education and Outreach
Elon University
As the Assistant Director of Sustainability for Education and Outreach at Elon University, Kelly Harer develops and manages sustainability education and outreach programs on campus, including Earth Week and Elon's end-of-year move-out program Don't Trash It (a program that diverts thousands of pounds of materials from the landfill). She supervises and mentors a dedicated group of students—Eco-Reps and Office of Sustainability Interns—who work to promote sustainable behavior change throughout campus. Kelly has a particular interest in intersectional environmentalism and has collaborated with a variety of departments on campus—such as the Center for Race, Ethnicity & Diversity Education and the Gender & LGBTQIA Center—to deepen the campus community's understanding of sustainability.
Kelly has a master's degree in Social Responsibility and Sustainable Communities from Western Kentucky University and an undergraduate degree in Business Management from Coastal Carolina University.
---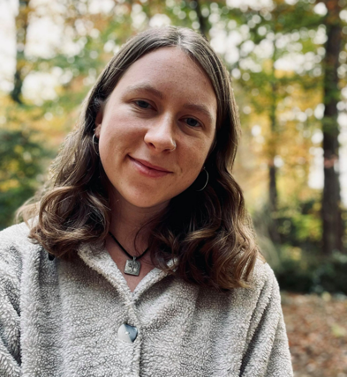 Kaley Cross
Founder
Rooted Reuse
Sustainability Consultant
Burt's Bees
Kaley is a current student getting her Masters in Sustainability at Lenoir-Rhyne University's Asheville Center. Though she is currently living in Cary, NC where she works as a Sustainability Consultant for Burt's Bees and starting her own refillery, Rooted Reuse. She graduated with her Bachelors of Science in Environmental Science (with a minor in Landscape Architecture) from NC State University where she integrated waste reduction into every aspect of her education by working for the Waste Reduction and Recycling Office, serving as an executive member of the Zero Waste Wolves student organization, and introducing her passion for trash to her service fraternity, Alpha Phi Omega. She loves reconnecting with the natural environment by spending lots of time hiking, biking, and kayaking!
---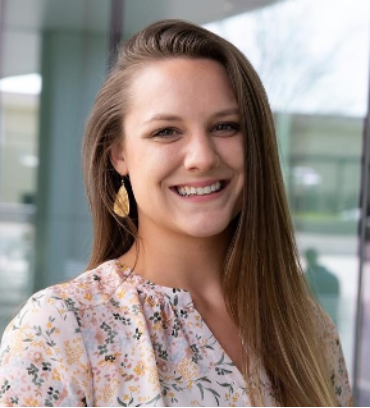 Sarah Hooper
Senior Coordinator, Sustainable Services
Holder Construction Company
Sarah Hooper is a Senior Sustainability Coordinator for Holder Construction Company based in Charlotte, NC. Upon graduation from Appalachian State, Sarah joined Holder Construction as a Project Engineer, working as an assistant project manager on two higher education projects. Her knowledge and passion for sustainability led her to accepting a position within Holder's Sustainable Services department in 2018. Sarah is now leading the construction sustainability efforts across the majority of Holder's aviation and data center portfolios, as well as several commercial and higher education projects. This includes working with clients to develop sustainability goals and metrics, reviewing and writing subcontracts, and managing contractor-specific third party certification documentation (LEED, WELL, Green Globes, etc.). In addition to helping projects achieve sustainable building certifications, Sarah works with project teams on innovative construction practices such as low carbon concrete pilots (embodied carbon reduction), jobsite waste strategies (manufacturer take-back, gypsum recycling), and construction energy (gasoline, diesel, electricity) and water use reduction. She also leads Holder's internal sustainability education efforts, teaching classes on topics such as the LEED Accreditation exams. Her most recent endeavor has been the Holder Green Team - a group of sustainability "ambassadors" within Holder hoping to elevate and grow sustainability within the company.
Sarah graduated from Appalachian State in 2015 with a BS in Appropriate Technology, and in 2017 with a Technology MS with two concentrations: Building Science, and Sustainable Design & Construction.
---
"Join members of the Metro-Atlanta youth-led environmental, racial, and social justice organization Metro Atlanta Youth Energy Corps (MAYE Corps) in a highly interactive workshop about how young people can support each other to become confident and effective change agents in sustainability and environmental justice. In the first part of the workshop, MAYE Corps members will briefly share the successes and roadblocks they had in their sustainability journeys in college. After that, the workshop will open up to audience members in breakout rooms and then as a full group to share knowledge and wisdom about their own sustainability journey in higher education and empower each other to find solutions to their biggest barriers together".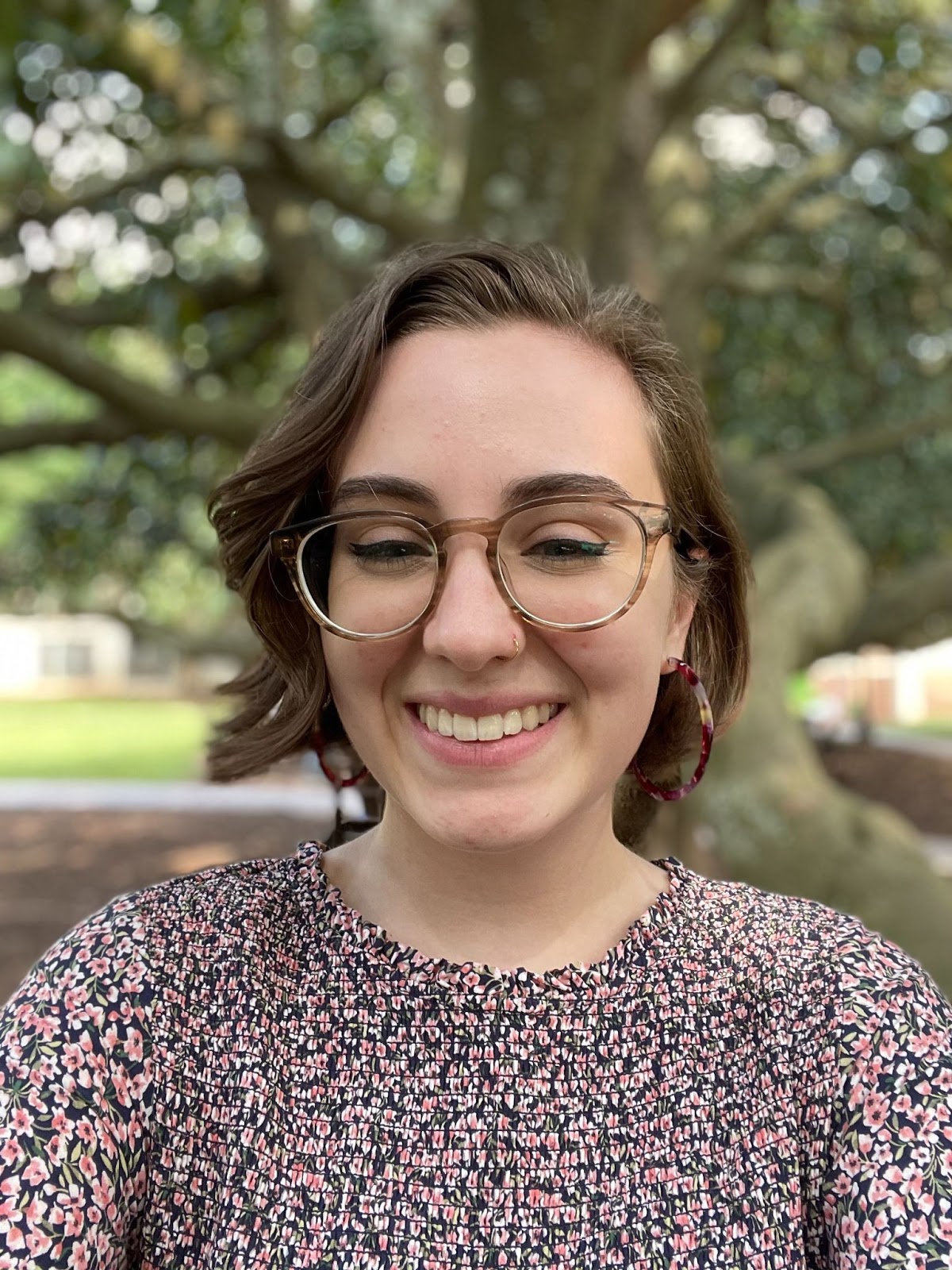 Gwyn Rush
Public Relations Coordinator, Metro Atlanta Youth Energy Corps (MAYE Corps)
Gwyn Rush (she/her) is a recent Agnes Scott College graduate and Public Relations Coordinator at the Metro Atlanta Youth Energy Corps (MAYE Corps)–a youth-led environmental justice organization. While at Agnes Scott, she majored in International Relations and created her own major theme in Sustainable Development. In her senior capstone paper, she created a new theoretical framework that combined postcolonial & green political theories to better understand the success of the Green Belt Movement–an environmental justice movement in Kenya. At MAYE Corps, Gwyn leads a team of fellow young people to make sure the organization's social media, website, and other communications reflect and advance MAYE Corps' goals of racial and social justice, youth leadership, and local collaboration. Gwyn was recently accepted into the University of London to pursue an MSc in Environment, Politics, and Development starting fall 2021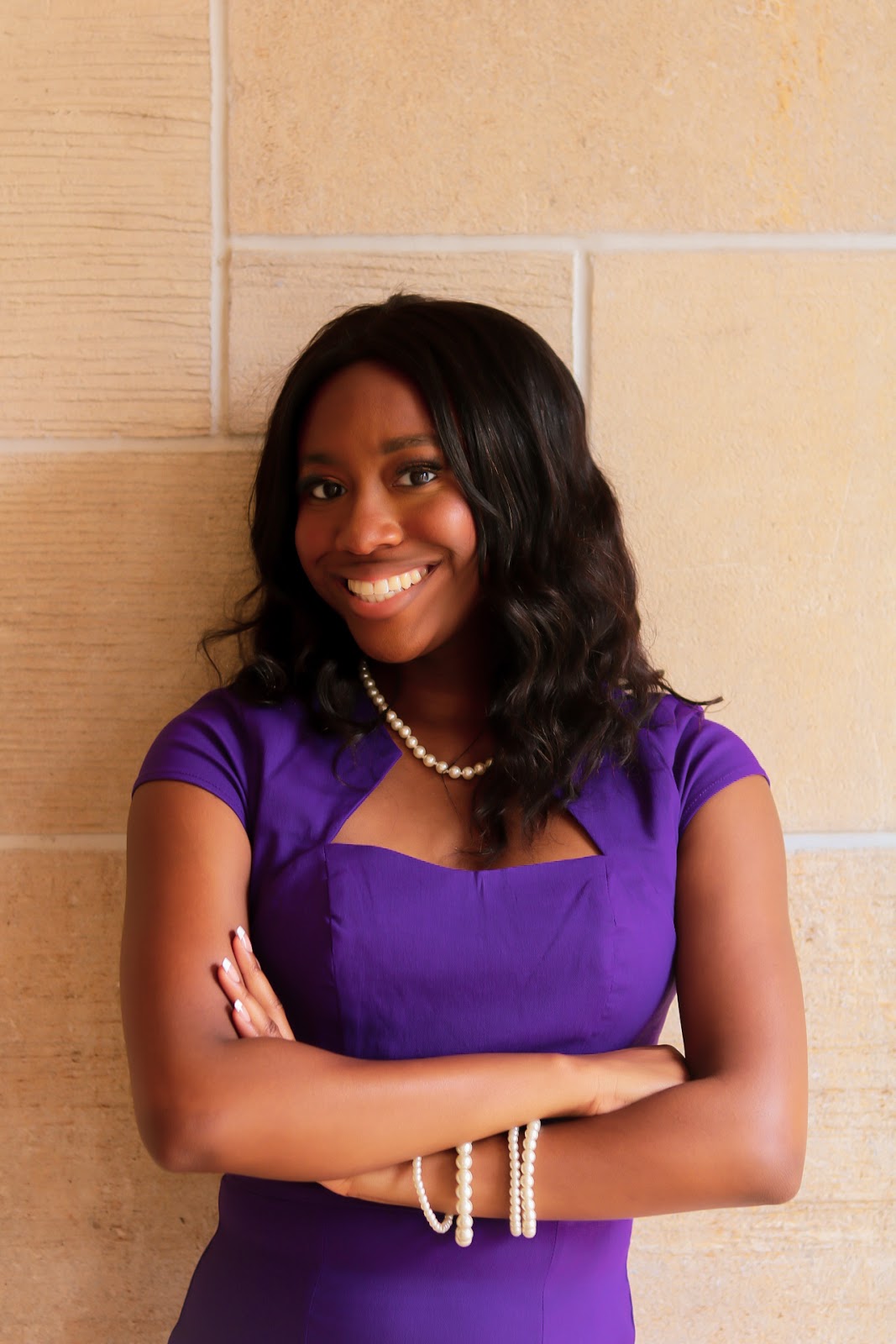 Zoie Moore
Education and Outreach Coordinator, Metro Atlanta Youth Energy Corps (MAYEC)
Zoie Moore (she/her/hers) is a recent graduate from Agnes Scott College with a major in Africana Studies and a double minor in Education and Environmental Studies and Sustainability. During the day, Zoie works for the National Wildlife Federation as the Dianne Dillon-Ridgley Fellow. And during the evenings, Zoie is earning her Masters of Secondary Education. Zoie is very passionate about tackling environmental injustices and teaching sustainability practices to her community. When she's not reminding her friends to recycle, you can find Zoie watching anime and cartoons or in the library catching up on the latest Young Adult novel.