Mid-year Energy Summit 2021
The 2021 Mid-year Appalachian Energy Summit will be held online with a virtual session on Thursday, February 11th 2021, and will be hosted by Appalachian State University. The Mid-year event will be followed by a short series of webinars in February and March. There will be a Student Energy Summit session on the same day in the afternoon.
The Mid-year Summit brings together leaders in academia, government and business to exchange ideas and share best practices in support of a clean energy economy, and builds on the work that is undertaken at the Appalachian Energy Summit that is held in Boone each summer.
At the virtual Summit webinar series held in the Fall of 2020, it was announced that to date the UNC System has saved over $1.25 billion in avoided energy and water costs, meeting a goal set in 2012 when the Summit was first held. Details about this remarkable achievement can be found at Appalachian Today.
If you are a new user to IRIS, please sign up first, then log in. You will then be directed to the registration page for the Summit. If asked for a code to register on the registration page please use - 21AESMidYear
If you have any issues with registration, please contact - alexanderdl1@appstate.edu
Plenary session
Thursday, February 11th 2021, 11:00am - 12:30pm EST
University Climate Action Planning
Dave Karlsgodt, Director - Energy Advisory Services
Brailsford & Dunlavey, Inc.
Webinars
Thursday, February 18th 2021, 2:00pm - 3:30pm EST
University Shut Down and COVID-19 Energy Management Discussion Panel
Jonathan Pierson, Energy Manager, Appalachian State University
Greg Reese, System Programmer Specialist, , Appalachian State University
Caleb Critcher, System Programmer Specialist, Appalachian State University
David King, Energy Manager & Building Automation Systems, Western Carolina University
Thursday, March 4th 2021, 2:00pm - 3:00pm EST
Microgrids and Battery Storage
Bill Pfleger, Solutions Architect Manager
Microgrid Competency Center, Schneider Electric
Thursday, March 18th 2021, 2:00pm - 3:00pm EST
Embodied Carbon in the Built Environment
Jay Lanier, Account Executive
Interface, Inc.
Energy Summit Working Groups
Thursday, February 11th 2021, 2:00pm - 3:30pm EST
Campus-based Energy Efficiency
High Performance Campus Design - Pre-meeting questionnaire for participants
Academic Integration
Transportation-oriented Opportunities
Finance, Regulatory and Energy Generation
Zero Waste / Waste Reduction
Student Summit Discussion Groups
Thursday, February 11th 2021, 2:00pm - 3:30pm EST
Careers in Energy Discussion Panel

Nicole East, Director Brand Management, Strategy and Business Development, Mack Trucks
Aravind Kailas, Advanced Technology Policy Director, Volvo Group
Sierra Milosh, Assistant Energy Manager, Buncombe County Schools
Gabrielle Dunn, NOC Operations Analyst, Strata Solar Services
Emily Willard, Sr. Inspections Coordinator, Tesla Energy (Baltimore MD)

Zero Waste Discussion Group
Climate Action Discussion Group
Speakers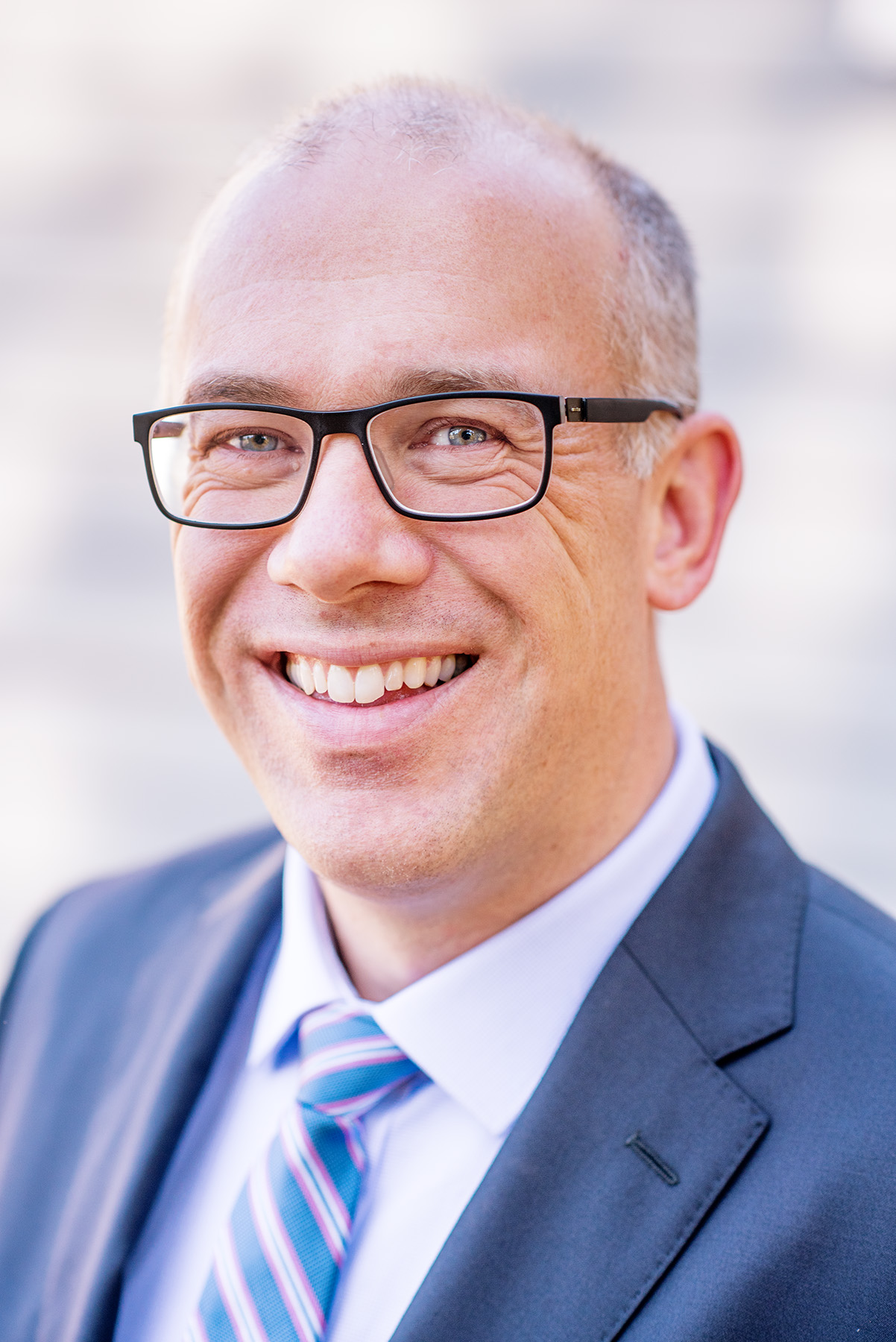 Dave Karlsgodt
Director - Energy Advisory Services
Brailsford & Dunlavey, Inc
Dave Karlsgodt is a director for B&D's Energy and Utilities practice group and lead's the firm's sustainability efforts with Higher Education clients. With over 10 years of experience delivering sustainability solutions, his expertise includes district energy systems, greenhouse gas mitigation, energy and financial modeling, and data aggregation and visualization. Currently, he is leading energy transition and carbon mitigation efforts with the University of California System and UMass Amherst.
Dave also hosts the Campus Energy and Sustainability podcast where he talks with leading campus professionals, thought leaders, engineers and innovators addressing the unique challenges and opportunities facing higher ed and corporate campuses.
A recent article by Dave and Rob McKenna on Campus Energy Transition is available here
---
Bill Pfleger
Solutions Architect Manager
Microgrid Competency Center, Schneider Electric
William (Bill) Pfleger is part of the Schneider Electric North American Microgrid Competency Center where he currently serves as the team's Project Development Engineer, North America – East focused on microgrids and distributed energy resources projects spanning from the customer side of the meter to the utility control center. He also assists in general business development and marketing activities as well as mentoring the Competency Center's Solutions Architects, a team he previously managed.
Prior to his current role with Schneider Electric, Bill worked as the Solutions Architect Manager, a Business Development and Marketing Specialist, Proposal Manager, Tender Manager, and as a Solutions Architect. Bill holds Masters Degrees in Appropriate Technology/Renewable Energy, Building Science and Efficiency, and General Experimental Psychology as well as a bachelor's degree in Psychology all from Appalachian State University. Prior to joining Schneider Electric's microgrid team, Bill held employment as an adjunct professor at Appalachian State University teaching renewable energy engineering and worked as a design engineer, project manager, project estimator, and as an assistant manager of the Drafting and Design team for Mid-South Engineering, a company focused on the wood products manufacturing and cogeneration/combined heat and power fields.
---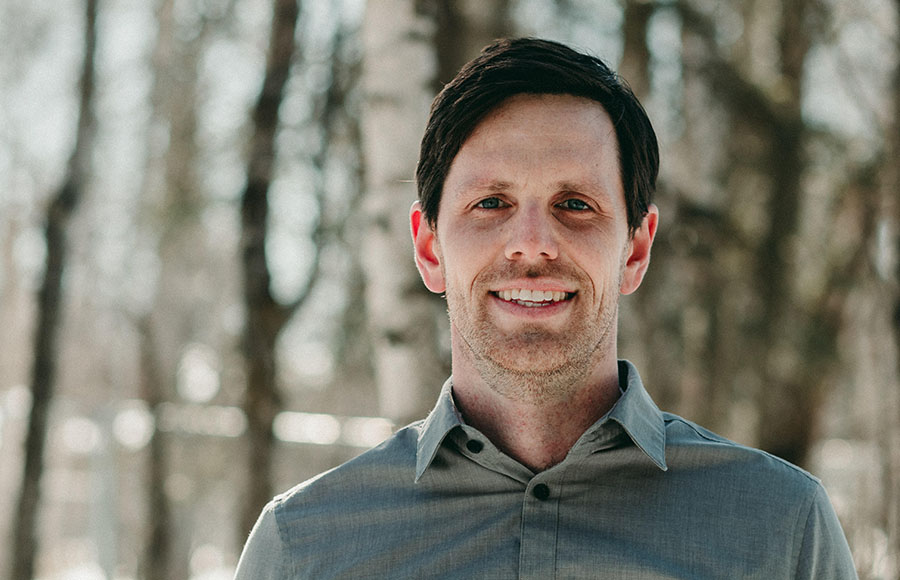 Jonathan Pierson
Energy Manager
Appalachian State University
Jonathan Pierson is the Energy Manager in Facilities Operations at Appalachian State University. As an App State alum, he is committed to reducing energy use and utility costs as the university works towards climate neutrality. With a background in performing energy audits and project management, Jonathan combines his experience with the expertise of Facilities Operations staff to move energy saving projects forward.
---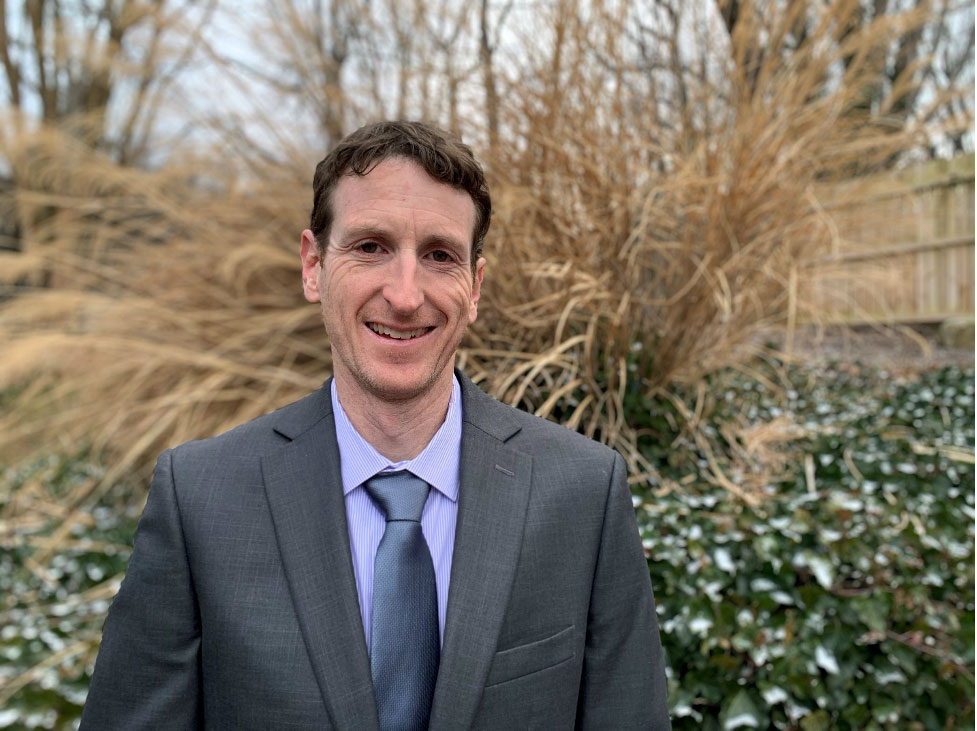 David King
Energy Manager & Building Automation Systems
Western Carolina University
David serves as the Energy Manager at WCU where the focus is on demand-side energy management at the building level (i.e. identifying wasted energy and optimizing equipment). This is achieved via the building automation systems (BAS) which is the software that controls the campus HVAC equipment. To date, demand-side management efforts have saved over 1.8 million kWh per year which is the equivalent of adding one mega-watt or $2,000,0000 of solar to campus.
David's metering efforts have allowed WCU to benchmark energy usage for 95% of the 40 largest buildings on campus, up from 12% in 2013. He has also developed an in-house commissioning and test, adjust, and balance (TAB) team which has created additional operational and maintenance savings.
Prior to WCU, David held a fellowship with the Environmental Defense Fund and worked in weatherization for a green-jobs training program aimed at under-served young men and women.
David has a graduate degree with a dual concentration from Appalachian State's Building Science and Appropriate Technology program and an undergraduate degree in chemistry from High Point University.
---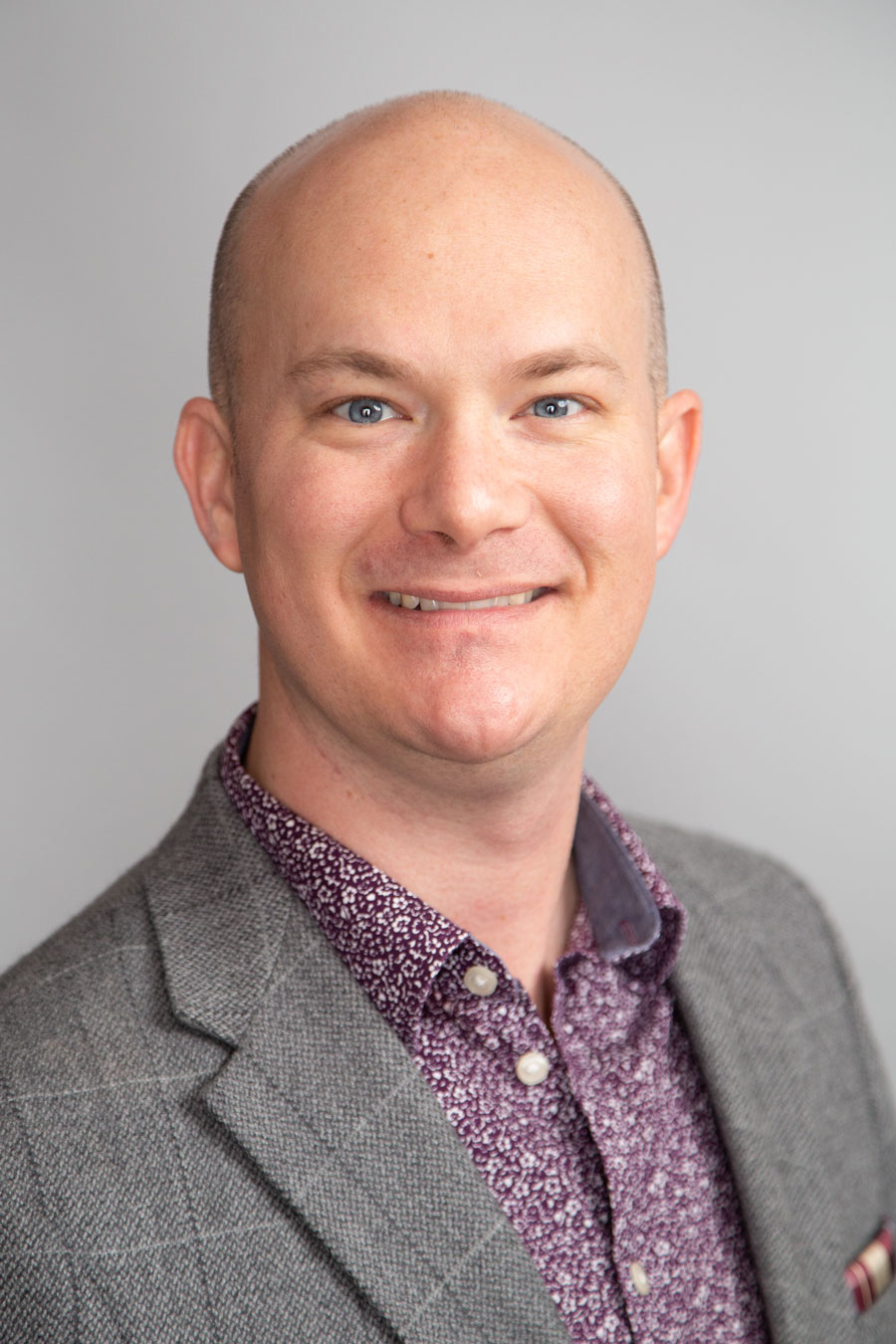 Jay Lanier
Account Executive
Interface, Inc
Jay works as an Account Executive with Interface, the world's largest modular flooring manufacturer and a globally-recognized pioneer in the field of industrial sustainability. After recently achieving their MissionZero goal in 2020, Interface has set their next goal of Climate Take Back, where the company will be fully carbon-sequestering by the year 2040. Jay is motivated by the prospect of realigning business and industry to solve, instead of create, the world's great challenges. He is passionate about continuing the legacy of his grandfather, Ray Anderson, founder of Interface, who championed the business logic of sustainability and finding creative solutions to address climate change. Jay serves on the boards of the National Wildlife Federation, Ray C. Anderson Foundation, Muddy Sneakers and EcoForesters. Originally from Atlanta, Jay now lives in Asheville, North Carolina with his wife, Whitney and son, August. He is a graduate of Wake Forest University.
---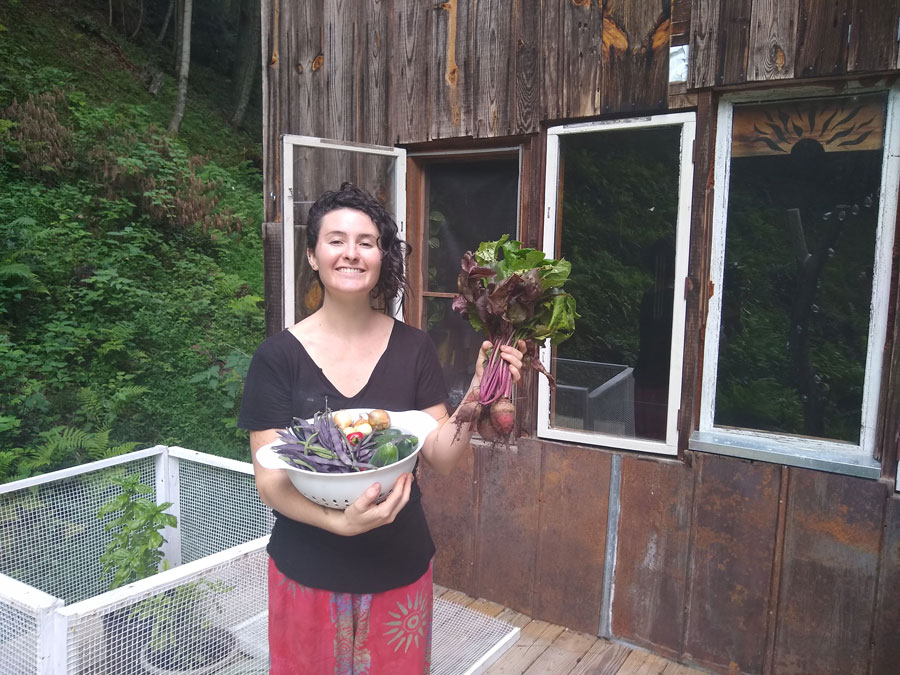 Sierra Milosh
Assistant Energy Manager
Buncombe County Schools
I studied General Mathematics in undergrad and Sustainable Technology in grad school, both at Appalachian State. This combination, along with my time spent in the Renewable Energy Initiative and working for the Office of Sustainability, led me to form an interest in sustainability data analysis. Through two internships with Appalachian State University and North Carolina State University, this interest developed into a passion for energy analysis and energy management. After a brief hiatus becoming a yoga teacher in Costa Rica, living in an off-grid cabin, and cooking for an outdoor education camp for kids (say what?), I moved to Asheville to work for Buncombe County Schools as the Assistant Energy Manager in July of 2020.
---
Gabrielle Dunn
NOC Operations Analyst
Strata Solar Services
Gabrielle Dunn is an Operations Analyst in the Remote Operations Center at Strata Solar Services, LLC. Here she assists with day-to-day operations, performance analytics, and onboarding new solar sites into a portfolio that includes over 235 sites that range from 200kW to 200MW with several NERC sites. Prior to this role, Gabrielle obtained her bachelor's in Appropriate Technology at App State and has over 5 years of experience with Information Technology at UNC-Chapel Hill and Appalachian State University. During college, she assisted with a research study as the first undergraduate intern at New River Light & Power, and later became the first female IT technician for an IT department at UNC-Chapel Hill.
---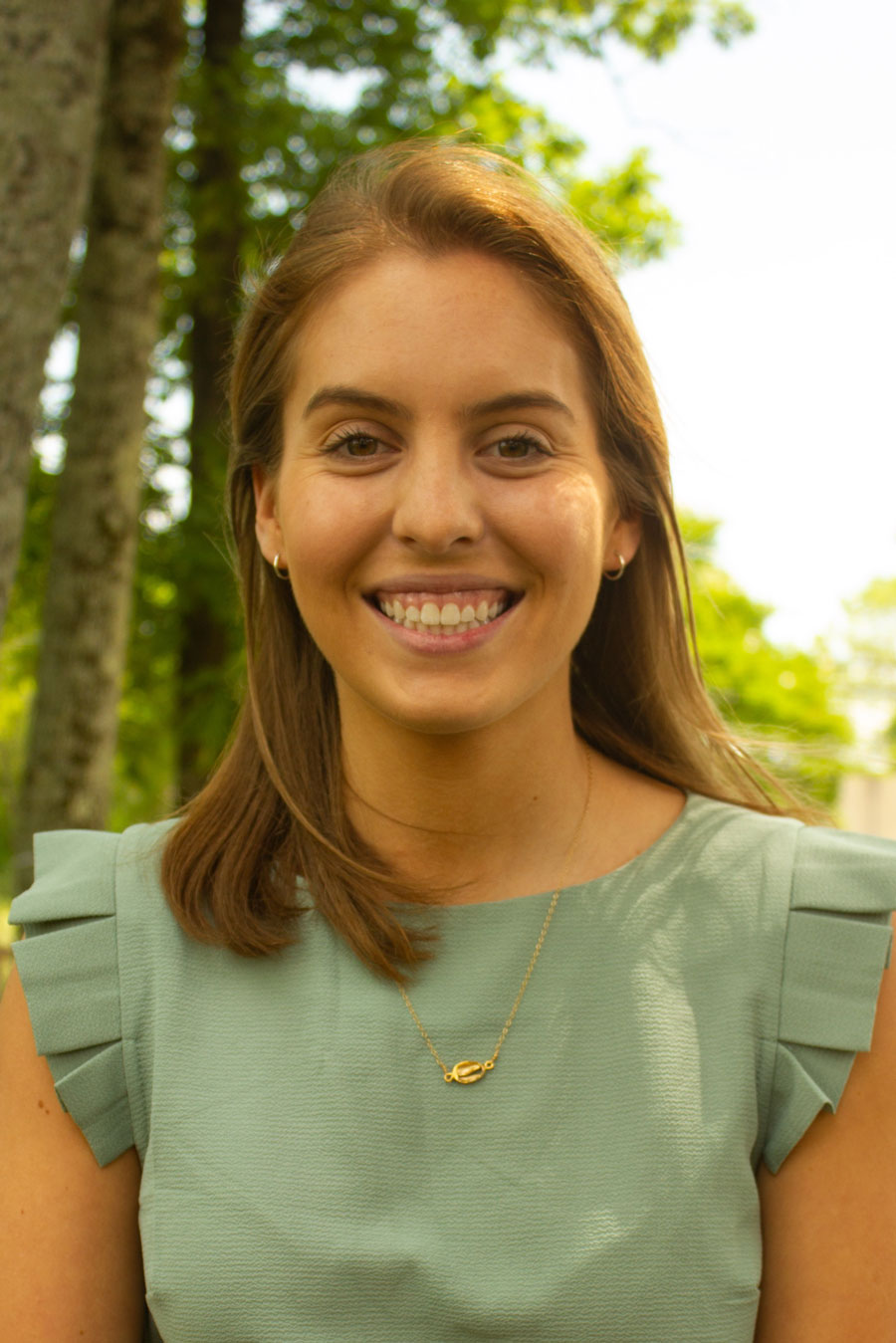 Emily Willard
Sr. Inspections Coordinator
Tesla Energy (Baltimore MD)
Emily Willard is an Appalachian State University Alum ('20) who studied Sustainable Technology and Political Science. During her time at App, she was able to engage in growing technological areas in the field including renewable energy and resource management. During her schooling, she spent time in Charlotte, NC working for a solar company (Renu) as an operations intern, and finished her last year in Boone, working with the Sustainability Office as a Compost Ambassador. Once graduated, Emily moved back to her hometown near Baltimore, Maryland to pursue a job with Tesla, as an inspections Coordinator.
---
Greg Reese
System Program Specialist
Appalachian State University
---
Caleb Critcher
System Program Specialist
Appalachian State University
---
Nicole East
Director, Brand Management
Strategy and Business Development, Mack Trucks
---
Aravind Kailas
Advanced Technology Policy Director
Volvo Group