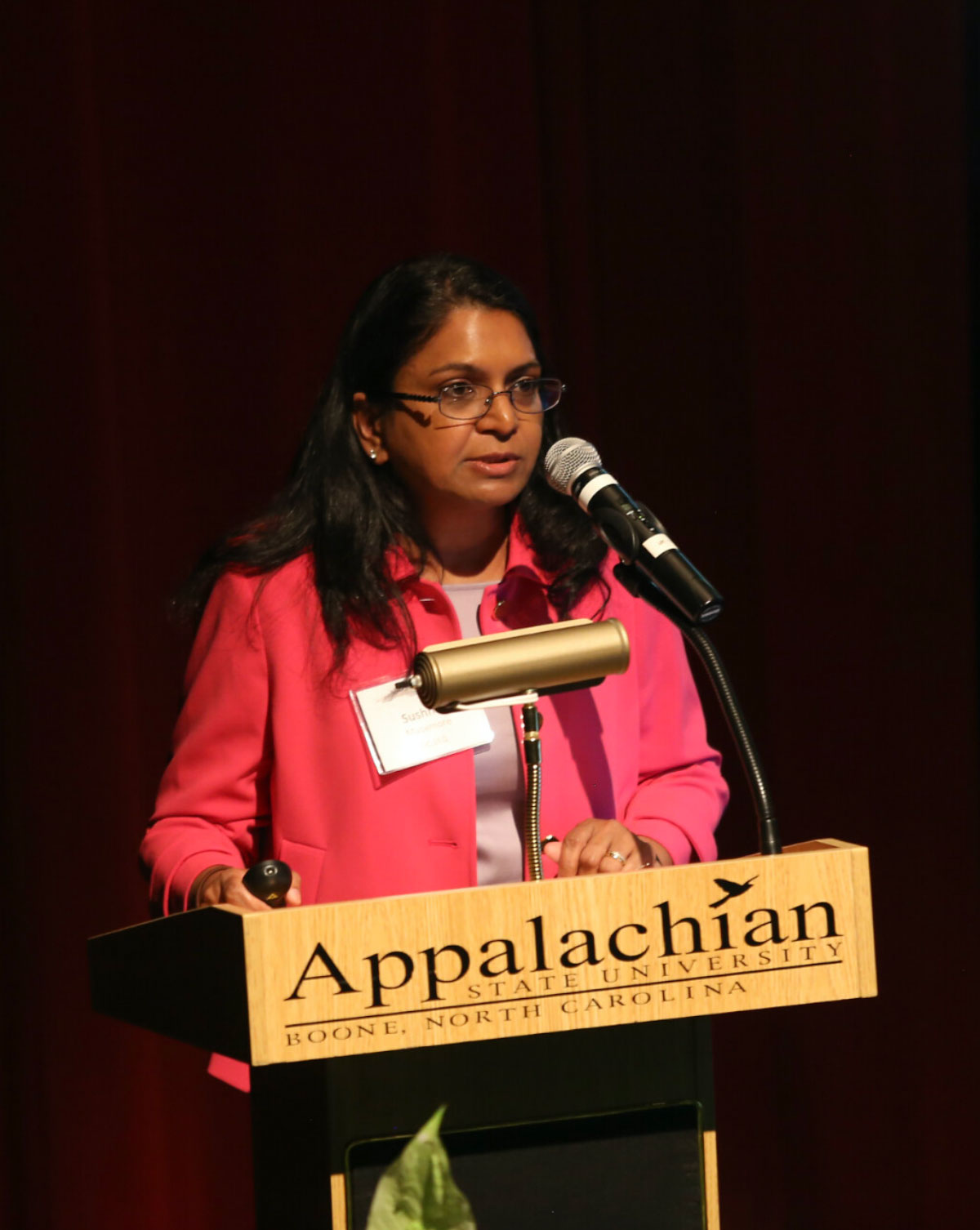 Sushma Masemore, Deputy Assistant Secretary for Environment & State Energy Director for North Carolina, addressed the attendees at the 2019 Appalachian Energy Summit. She spoke about her work at the State Energy Office, where she leads the implementation of Governor Cooper's Executive Order on climate change and clean energy economy.
Due to the current circumstances with COVID-19, the June 11-12 date for the Appalachian Energy Summit has been postponed. We are currently looking at alternative dates and structure, and will update this page, and send information to our Summit email list, when those are confirmed.
Thank you for your patience as we work at alternatives for the Summit.
June 11-12, 2020
Appalachian State University
Boone, NC
The 2020 Appalachian Energy Summit is the ninth-annual gathering of some of the world's best minds in energy policy and practice. This unique event, held in Boone each year, brings together energy, sustainability, and academic communities of the state and region to share knowledge, innovation, and best practices. The 2020 Summit will be held on Thursday, June 11 through Friday, June 12 at the Boone campus of Appalachian State University.
Attendees will hear from a range of academic, corporate and government speakers, and have the opportunity during working groups and breaks to share knowledge and experience, and to engage in collaborative work to further develop clean energy on campus.
Aiming for $1 billion in avoided energy costs for the UNC system by 2020, this past year saw that we are on track to meet that goal with over $924 million in avoided costs to date.
The Summit also features a Student Summit and Poster Competition with students from across the region.
Stay tuned in the coming months for details about the program and speakers.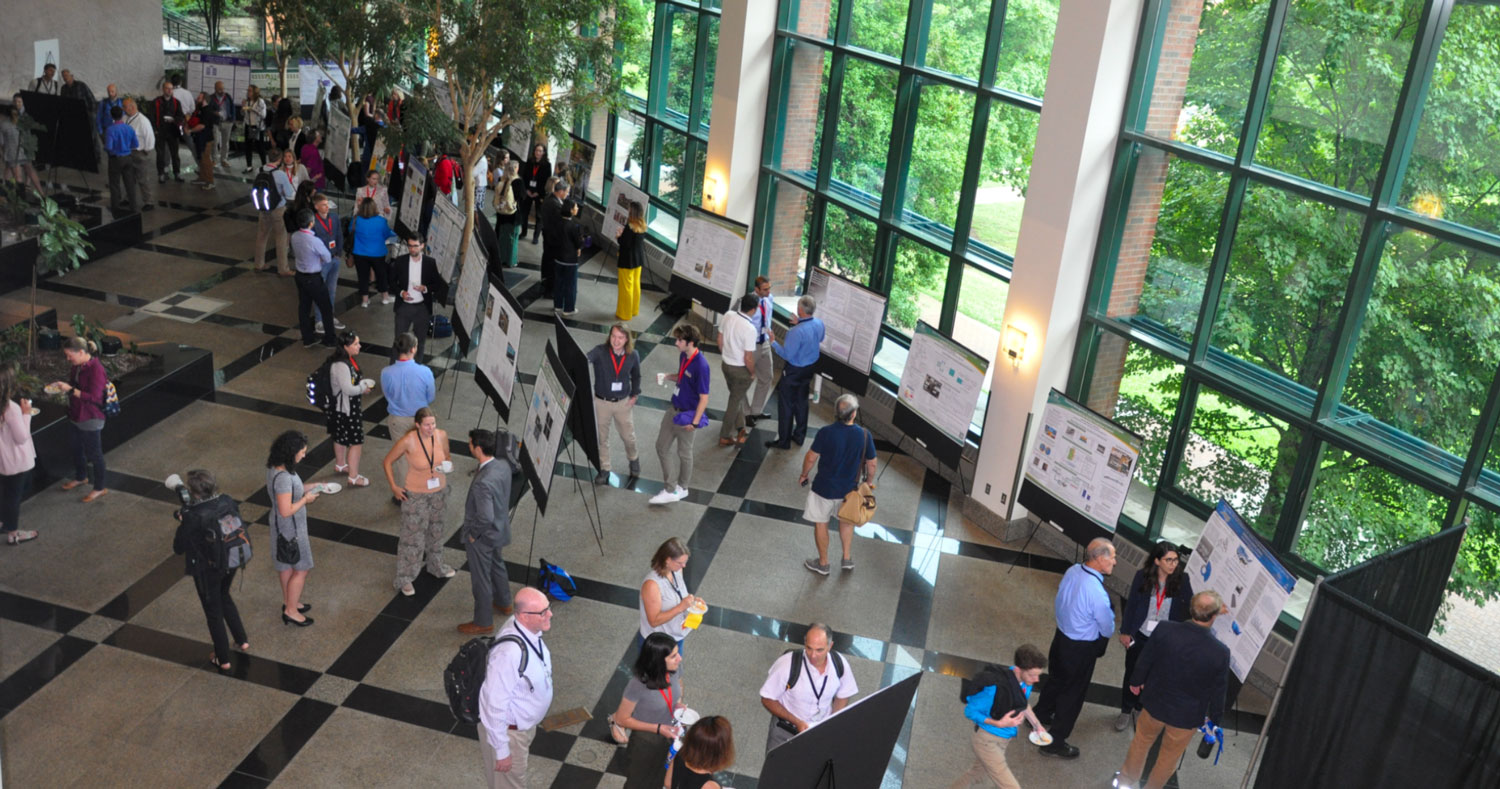 Attendees of the Student Summit had a chance to present research posters and speak with summit attendees from education and industry.