Appalachian Energy Summit 2020 - 2021 Webinar Series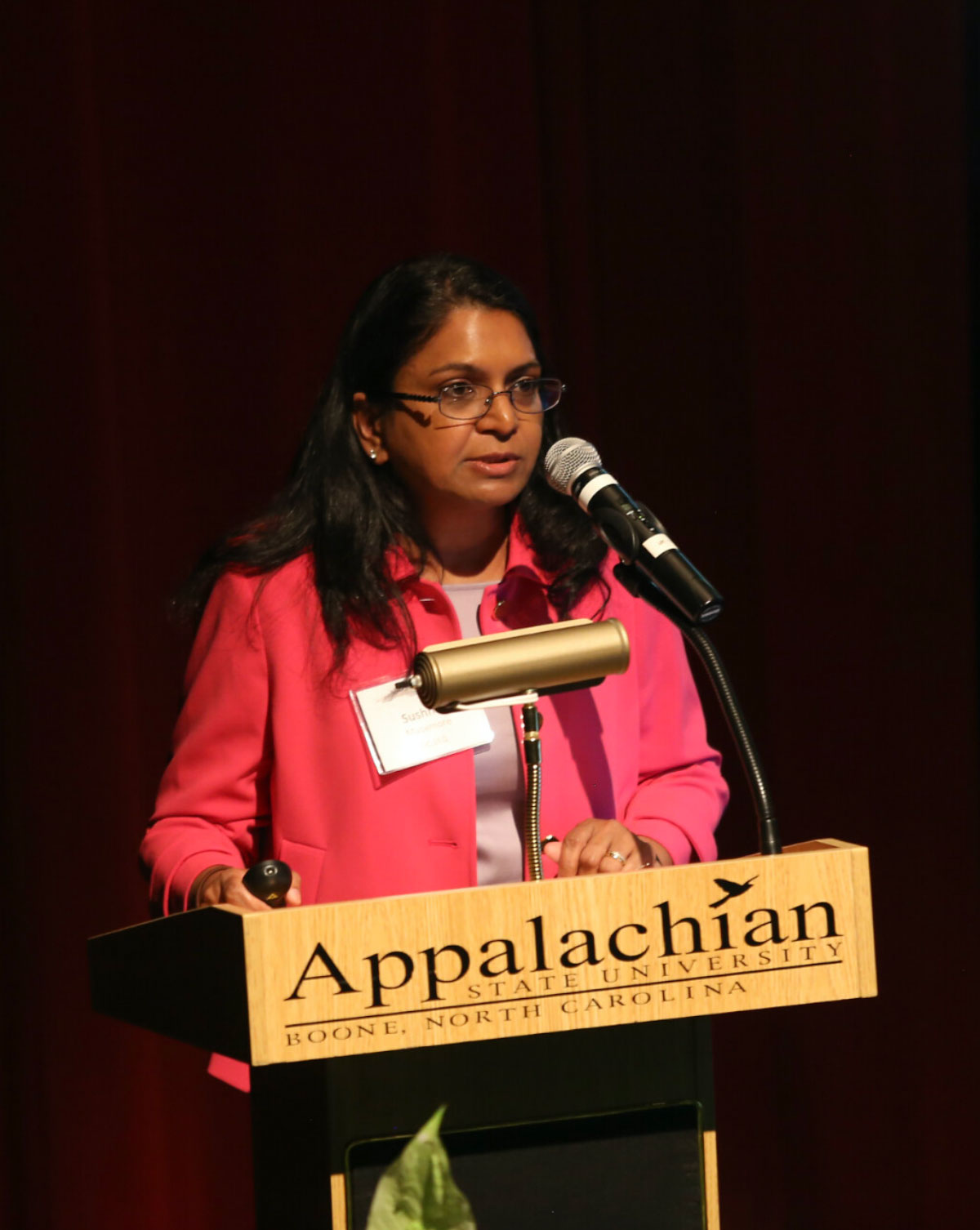 Sushma Masemore, Deputy Assistant Secretary for Environment & State Energy Director for North Carolina, addressed attendees at the 2019 Appalachian Energy Summit. Sushma also presented during the 2020 webinar series.
This year the Appalachian Energy Summit presented a Fall Semester webinar series in place of our annual summer gathering at Appalachian State University. This was the ninth-annual gathering of people from across the energy policy and practice sector in the Southeast and beyond.
The webinar series commenced on September 17th and concluded in mid-October. Attendees heard from a range of academic, corporate and government speakers.
In 2012, the first year of the Appalachian Energy Summit, a goal was set for UNC System campuses to save $1 Billion in avoidable energy costs by 2020.
At the first webinar on September 17 it was announced that to date the UNC System has saved over $1.25 billon in avoided energy and water costs, including over $1 billion in avoided energy costs. Congratulations to everyone across the entire UNC System for making the goal a reality. Our next goal is $2 billion by 2025.
"The Appalachian Energy Summit Fall 2020 webinar series was a huge success!", said Dr. Lee Ball, Chief Sustainability Officer at Appalachian State University. "Thanks to all our speakers and participants for taking the time out of your busy schedules and for your tireless efforts to support clean energy, sustainable transportation, and zero waste efforts."
Recordings of each of the webinars are available here.
The Mid-year Summit in February 2021 will include a virtual Student Summit and Student Poster competition, and will be followed by a short webinar series. Further information on the Mid-year, Student Summit and webinar programs will be available soon.
More information on the Student Poster Competition is available here.
Presentations