Student Summit 2017 - Highlight Speaker Opportunity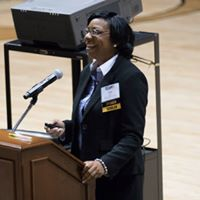 The Appalachian Energy Summit offers many unique opportunities for students to showcase their experience and opinions regarding current best practices in energy. The most exciting and prestigious opportunity for students at this event involves becoming a Highlight Student Speaker and delivering a speech about a topic of their choice during the Summit. This speech will be delivered to over 500 Summit attendees who are professionals in their field, including Amory Lovins, David Orr, and Majora Carter. We are looking for dynamic students who can present their topic clearly, enthusiastically, and in a way that engages and captivates the audience. Speakers may use visual aids to support their speech.
Submission Deadline is June 16, 2017!
Submission
In order to evaluate your presentation, we ask that you submit a video of your final prepared presentation. We expect you to present exactly as you would in front of our audience of 500. Your topic should be introduced, discussed, and concluded as you would in your actual talk and should be no longer than five minutes. Five students will be selected based solely on this video and measured by our rubric.