Energy Summit 2017 - Speakers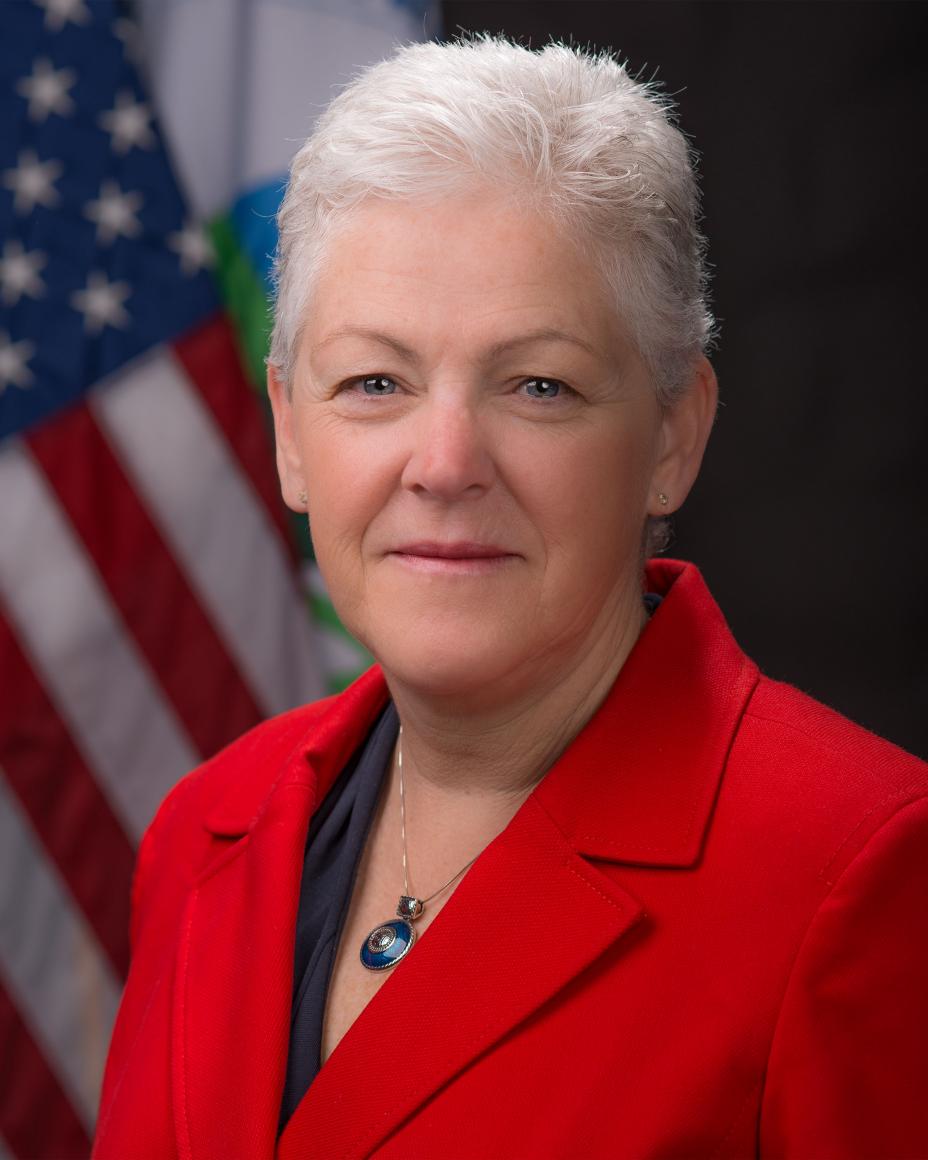 Gina McCarthy
A career public servant in both Democratic and Republican administrations, Gina McCarthy has been a leading advocate for common sense strategies to protect public health and the environment for more than thirty years. As the head of EPA under President Obama, she led historic progress to achieve the administration's public health and environmental protection goals and Climate Action Plan. In 2015, McCarthy signed the Clean Power Plan, which set the first-ever national standards for reducing carbon emissions from existing power plants, underscoring the country's commitment to domestic climate action and spurring international efforts that helped secure the Paris Climate Agreement. During her tenure, EPA initiatives cut air pollution, protected water resources, reduced greenhouse gases and strengthened chemical safety to better protect more Americans, especially the most vulnerable, from negative health impacts. Internationally, McCarthy worked with the UN and WHO on a variety of efforts and represented the U.S. on global initiatives to reduce high risk sources of pollution. Known for her pragmatic approaches and disarming, plain-speaking style, McCarthy has earned the respect of the environmental, public health and business communities with her thorough understanding of all sides of climate, air quality, chemical safety, environmental justice and health equity, and water, land and natural resource protection and restoration discussions. A gifted communicator and strategist with a talent for making environmental issues nonpartisan, highly personal, and solidly backed by science and the law, McCarthy is consistently credited with finding common ground and forging sustainable, common sense solutions.
Gina McCarthy is currently serving as a Senior Fellow at the Institute of Politics at Harvard and as a Menschel Senior Leadership Fellow at the Harvard T.H. Chan School of Public Health, emphasizing her career-long position that public health and the environment are critically interconnected. Before joining EPA, she served five Massachusetts Democratic and Republican administrations and was Commissioner of the Connecticut Department of Environmental Protection. She joined EPA in 2009 as Assistant Administrator for the Office of Air and Radiation. In 2013, she was chosen by President Obama to spearhead his climate efforts at the federal level as EPA Administrator. According to McCarthy, "Most of the rules now being questioned as too costly, out of touch with science or agency overreach were done on my watch. I'm very proud of the public health benefits they bring to American families, the natural resources protections they provide, and the way they have allowed the economy to thrive and jobs to grow."
Combining a contagious passion for democracy with an urgency to take action, Gina McCarthy has spoken to audiences around the world about the dangers, challenges and opportunities that face our planet and its people. As equally in her element with business audiences and environmental groups, Gina McCarthy leaves audiences informed, energized and inspired that they can—and must—make a difference.
---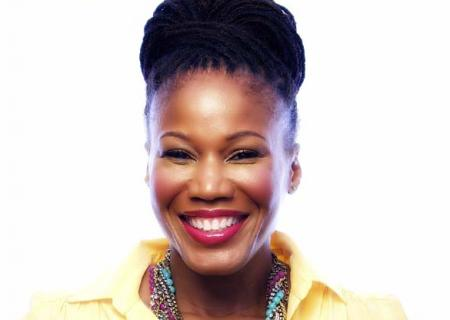 Majora Carter
Majora Carter is probably the only person to receive an award from John Podesta's Center for American Progress and a Liberty Medal for Lifetime Achievement from Rupert Murdoch's New York Post. Fast Company named her one of the 100 Most Creative People in Business; The New York Times described her as "The Green Power Broker"; and the Ashoka Foundation's Changemakers.org recently dubbed her "The Prophet of Local."
Carter hosts the Peabody Award-winning public radio series "The Promised Land" and serves on the boards of the US Green Building Council and The Wilderness Society. She has a long list of awards and honorary degrees, including a MacArthur "Genius" Fellowship.
Carter founded and led Sustainable South Bronx, from 2001 to 2008, when few were talking about "sustainability" - and even fewer in places like the South Bronx.
By 2003, Carter coined the phrase "Green the Ghetto" as she pioneered one of the nation's first urban green-collar job training and placement systems, and spearheaded legislation that fueled demand for those jobs. Her 2006 TEDtalk was one of six presentations to launch that groundbreaking website.
Since 2008, Carter's consulting company has exported climate adaptation, urban revitalization, and leadership development strategies for business, government, foundations, universities, and economically underperforming communities.
---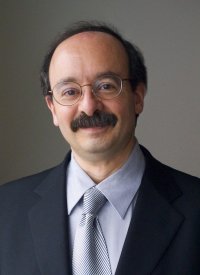 Amory Lovins
Physicist Amory Lovins, 68, FRSA, is cofounder and Chief Scientist of Rocky Mountain Institute (www.rmi.org); energy advisor to major firms and governments in 65+ countries for 40+ years; author of 31 books and 600 papers; and an integrative designer of superefficient buildings, factories, and vehicles. He has received the Blue Planet, Volvo, Zayed, Onassis, Nissan, Shingo, and Mitchell Prizes, the MacArthur and Ashoka Fellowships, the Happold, Benjamin Franklin, and Spencer Hutchens Medals, 12 honorary doctorates, and the Heinz, Lindbergh, Right Livelihood ("alternative Nobel"), National Design, and World Technology Awards. In 2016, the President of Germany awarded him the Officer's Cross of the Order of Merit (Bundesverdienstkreuz 1. Klasse). A Harvard and Oxford dropout, former Oxford don, honorary US architect, and Swedish engineering academician, he has taught at ten universities, most recently Stanford's Engineering School and the Naval Postgraduate School (but only on topics he's never studied, so as to retain beginner's mind). He is a member of the U.S. National Petroleum Council and an advisor to the U.S. Chief of Naval Operations. Time has named him one of the world's 100 most influential people, and Foreign Policy, one of the 100 top global thinkers. His latest books include Natural Capitalism (1999, www.natcap.org), Small Is Profitable (2002, www.smallisprofitable.org), Winning the Oil Endgame(2004, www.oilendgame.com), The Essential Amory Lovins (2011), and Reinventing Fire (2011, www.reinventingfire.com). His main recent efforts include supporting RMI's collaborative synthesis, for China's National Development and Reform Commission, of an ambitious efficiency ­and ­renewables trajectory to inform the 13th Five Year Plan, and exploring how to make integrative design the new normal, so investments to energy efficiency can yield expanding rather than diminishing returns. 
---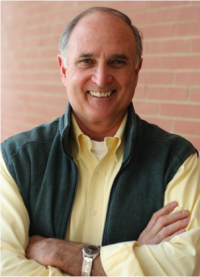 David Orr
David W. Orr is Paul Sears Distinguished Professor of Environmental Studies and Politics and senior adviser to the president of Oberlin College. He is a founding editor of the journal Solutions, and serves as the executive director of the Oberlin Project, a collaborative effort of the city of Oberlin, Oberlin College, and private and institutional partners to improve the resilience, prosperity, and sustainability of Oberlin.
Orr is the author of seven books, including Down to the Wire: Confronting Climate Collapse (Oxford, 2009) and coeditor of three others. He has authored nearly 200 articles, reviews, book chapters, and professional publications.
In the past 25 years, he has served as a board member or advisor to eight foundations and on the boards of many organizations, including the Rocky Mountain Institute and the Aldo Leopold Foundation. Currently he is a trustee of the Bioneers, the Alliance for Sustainable Colorado, and the Worldwatch Institute.
He has been awarded seven honorary degrees and a dozen other awards including a Lyndhurst Prize, a National Achievement Award from the National Wildlife Federation, and a Visionary Leadership Award from Second Nature. Orr is a frequent lecturer at colleges and universities throughout the United States, Europe, and Asia.
While at Oberlin, he spearheaded the effort to design, fund, and build the Adam Joseph Lewis Center, which was named by an AIA panel in 2010 as "the most important green building of the past 30 years," and as "one of 30 milestone buildings of the twentieth century" by the U.S. Department of Energy.
---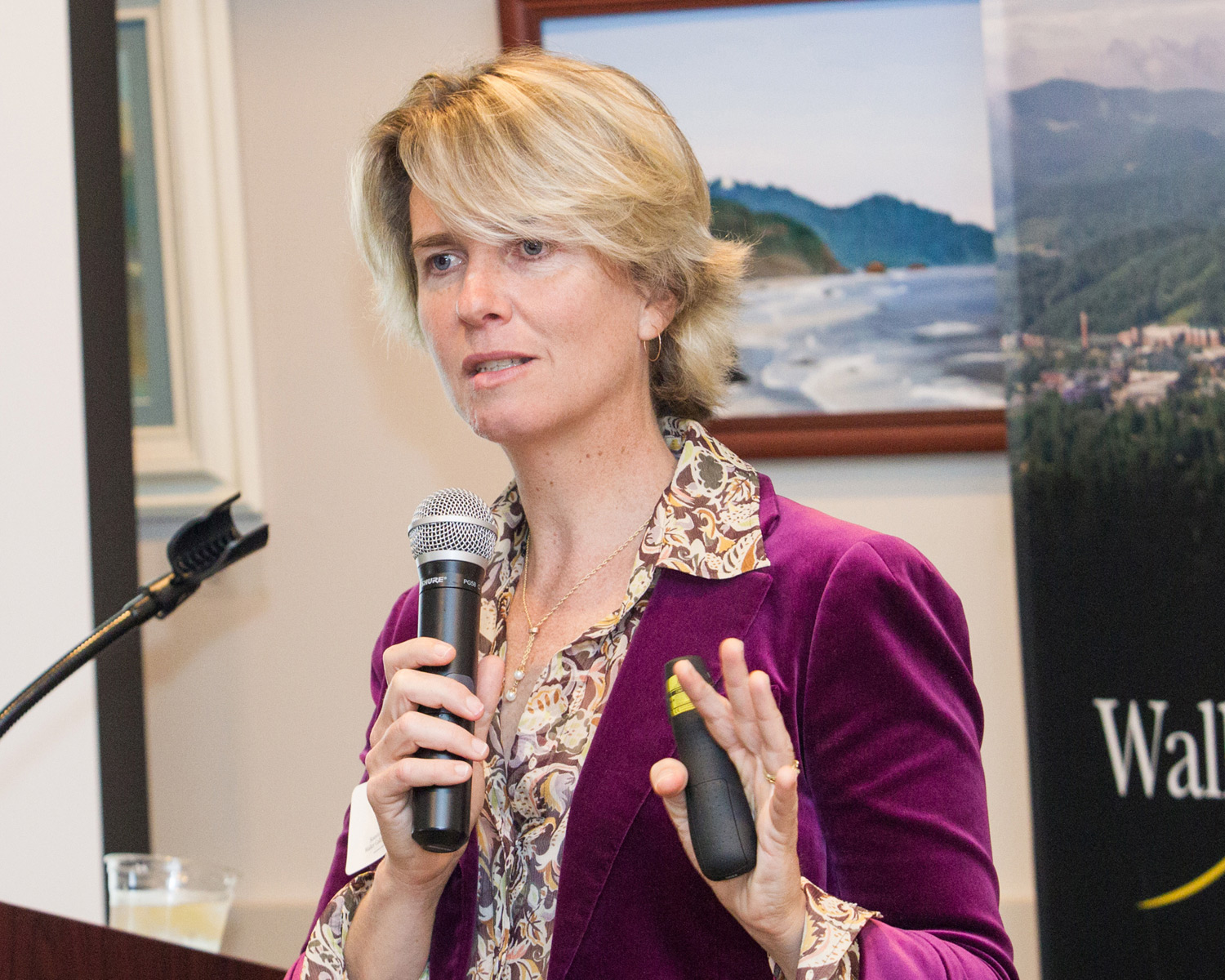 Leith Sharp
Leith Sharp is the Director of Executive Education for Sustainability with Harvard University's Center for Health and the Global Environment a position she took to launch a new collaborative enterprise in executive education with a focus on core business integration of sustainability. She has spent 20 years driving sustainability into the core business of higher education. Ms. Sharp established one of world's first campus sustainability programs in 1995 at the University of New South Wales (UNSW), Australia. For 9 years Ms Sharp was the founding director of Harvard's Office for Sustainability leading Harvard to become a global leader in campus sustainability. Ms. Sharp was the founding executive director for the Illinois Green Economy Network, a partnership of 48 community college presidents targeting green economic growth. Ms. Sharp was the founding Chair of the Sustainability Futures Leadership Academy, an international collaboration driving executive leadership development for sustainability. Ms. Sharp has consulted with over 100 universities and other organizations around the world including the U.S. House of Representatives House Chief Administrative Office, The USA Association of Governing Boards, The Ministry for Science, Denmark, and the World Student Environment Summit.
Ms. Sharp has taught change leadership for sustainability at Harvard University for the last 12 years, earning numerous commendations for distinguished teaching performance. For her work Ms Sharp has received numerous awards internationally including Young Australian of the Year, NSW Environment Category and a Churchill Fellowship. Ms. Sharp has an environmental engineering degree (UNSW) and a master of education in human development and psychology (Harvard).
---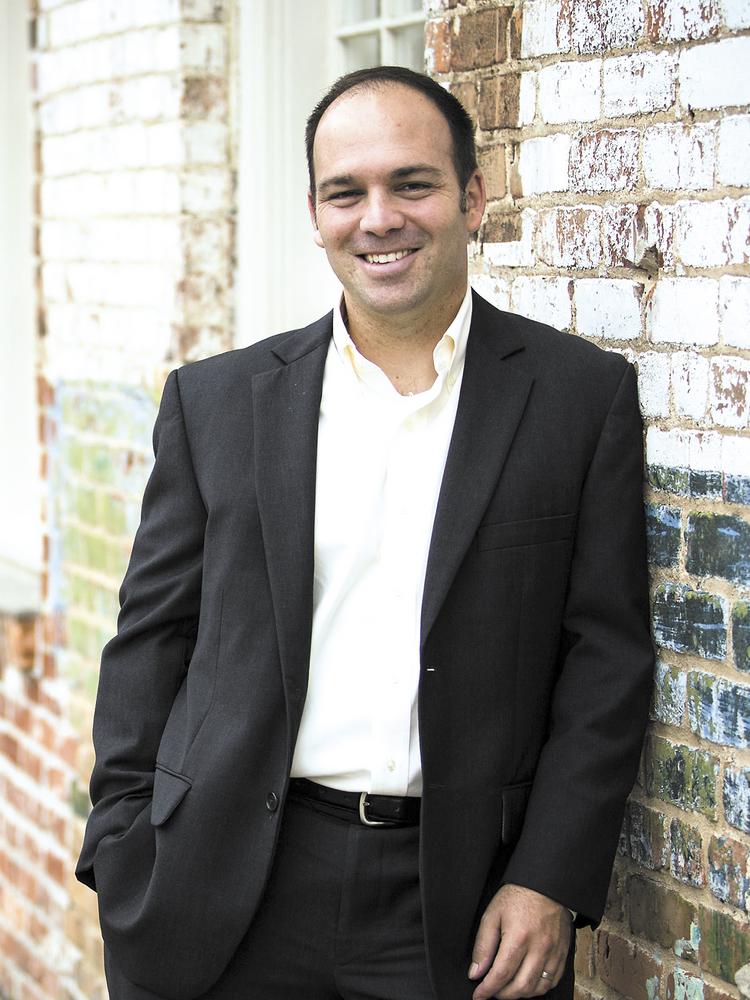 Ivan Urlaub
Ivan Urlaub is the executive director of the North Carolina Sustainable Energy Association (NCSEA). Under his leadership, NCSEA advances a clean energy path that results in net savings for all North Carolina ratepayers, works to maintain a financially stable and reliable utility, and strives to ensure a globally and regionally competitive energy industry and economy that benefits all of North Carolina.
Urlaub's sixteen years of experience includes supporting resolution of water resource disputes in the Mid-East and North Africa and ensuring adequate worst case scenario response plans are in place for all U.S. oil pipeline operators and military installations. He serves on RMI's national Electricity Innovations Laboratory (e–Lab) team and is currently the technical principal investigator on a U.S. DOE grant to craft actionable economic development roadmaps for clean energy product and service R&D, manufacturing and demonstration in NC and the Southeast. Urlaub is a board member of the NC Clean Energy Business Alliance and holds both a Master of Public Policy and a Master of Environmental Management from Duke University.
---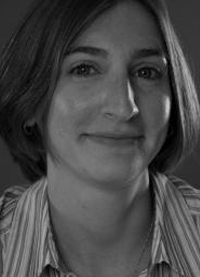 Carol Rosenfeld
Carol Rosenfeld is a Senior Project Director at the Environmental Finance Center at the University of North Carolina. Her work focuses on financial models and mechanisms that governments, non-profits, universities, and other public organizations can implement to increase the deployment of energy efficiency and renewable energy. She also conducts research on public private partnerships and alternative delivery options for environmental services. Carol previously advocated for green banks at the Coalition for Green Capital and managed energy use for the City of Philadelphia. In addition, she has worked on sustainability strategy at the University of Pennsylvania, Exelon, and Environmental Defense Fund. Carol holds an MBA from the Yale School of Management and a degree in Civil and Environmental Engineering from Princeton University.
---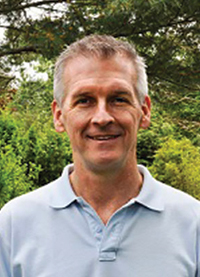 Christopher Halpin
Since 1985, Christopher Halpin has worked for several premiere consulting firms and ESCOs in engineering, management, and sales, and is a former Global Energy Manager for NCR. He founded Celtic Energy in 2000 and has acted as an Owner's Representative for dozens of energy projects worth over $1 billion in that time. With over 30 years of experience in developing comprehensive energy management programs and dealing with efficiency upgrades, Chris has succeeded at establishing a nationally-recognized consulting firm that focuses on helping clients with their long-term goals of managing energy costs in today's highly volatile energy markets.
Over the past fifteen years, Mr. Halpin's numerous accomplishments have contributed to Celtic Energy's growing success. He was one of NREL/DOE's four Project Facilitators for FEMP's SuperESPC Program, where he managed projects for all branches of the US military, Department of Energy headquarters, and other agencies. During that time, he was a member of the DOE's Commissioning and Measurement & Verification Best Practices Working Groups and continues to help improve the way ESPCs are executed. Chris also manages ESPC projects for the states of Rhode Island, Massachusetts, Delaware, North Carolina, Nevada, and Louisiana, and dozens of cities, towns, hospitals, and school districts. He is a regular speaker at national energy industry events and has briefed Governor's staffs in several States on energy issues, and testified in front of several Public Utility Commissions and legislatures on various energy efficiency issues.
Mr. Halpin is a registered Professional Engineer in Connecticut, New York, Florida, Nevada, North Carolina, Rhode Island, Maine, and Ireland. He is certified by the Association of Energy Engineers (AEE) as a Certified Energy Manager (CEM) and Certified Measurement & Verification Professional (CMVP), and has been honored as a Legend in Energy. He is also a Leadership in Energy and Environmental Design (LEED) Accredited Professional by the US Green Building Council. Chris is on the Board of Directors of the Energy Services Coalition (ESC) and Renewable Energy and Efficiency Business Association (REEBA).
---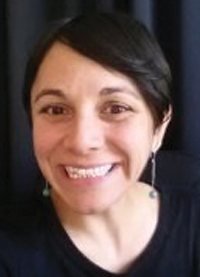 Jamie Hager
Jamie Hager is a LEED for homes Green rater and provider QAD, Southern Energy Management
Celebrating its 16th year in the clean energy industry, Southern Energy Management has weathered a lot of bumps along the way (we don't call it the solar coaster for nothin!), but like life, success is as much learning what doesn't work as what does!  Join Jamie for some perspective on the keys to traction in the business of clean energy. 
---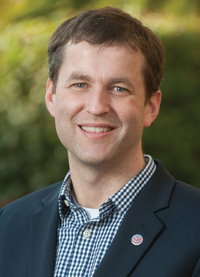 Tim Carter
Dr. Carter received his Ph.D. in Ecology with distinction from the Odum School of Ecology at the University of Georgia (UGA) and completed his B.S. in Ecology and Evolutionary Biology from the University of Tennessee, Knoxville. As a post-doc and faculty member at UGA his work focused on the intersection between urbanization and environmental management through studies of designer ecosystems, sustainable development, environmental policy, and climate change impacts on coastal areas, including visualizing sea level rise on the Georgia coast. In addition, Dr. Carter developed a sustainability plan for the school.
As the founding Director of Butler University's Center for Urban Ecology (CUE), Dr. Carter built the CUE from a fledgling unit with two interns and a program manager to a thriving academic center with over $3M in externally funded initiatives. Through partnerships Carter developed across the city of Indianapolis, as well as through his work with staff, faculty, students, and leadership at the university, the Center became not only a successful place for the study of ecology but also a participant in increasing the sustainability of the city and campus. CUE projects include collaborative installations between artists and scientists for informal science learning, creation of a community currency to encourage urban watershed conservation action, and the use of mobile device technology as an engagement strategy for residents of the city. The CUE also led efforts to develop Butler's climate strategy including signing the ACUPCC, developing Butler's Climate Action Plan, and hiring Butler's first sustainability officer.
Tim is married to Katy and has three children.
---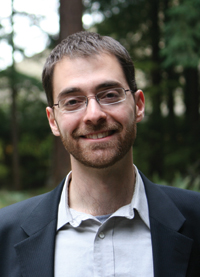 Erik Assadourian
Erik Assadourian is a Senior Fellow at the Worldwatch Institute, where he has studied cultural change, consumerism, sustainability education, economic degrowth, ecological ethics, corporate responsibility, and sustainable communities over the past 15 years. Erik has directedtwo editions of Vital Signs and five editions of State of the World, including the upcoming State of the World 2017.
Erik also directs Worldwatch Institute's Transforming Cultures Project, which focuses on how we can transform cultures so that living sustainably feels as natural as living as a consumer feels today. Through this project, Erik directed State of the World 2010: Transforming Cultures: From Consumerism to Sustainability. He then designed Catan: Oil Springs, an eco-educational scenario for the popular board game Settlers of Catan. After that he created Yardfarmers,a reality TV show concept and transmedia project to help prepare American millennials for an era of degrowth, by encouraging them to convert America's 40 million acres of lawns into smallholder farms or "yardfarms." Currently, Erik is leading a new effort around rethinking education for life on a changing planet. This EarthEd initiative will be the focus of State of the World 2017.
Over the years Erik has been interviewed by media around the world and has given numerous presentations to communicate his research findings. Before joining Worldwatch, Erik learned environmental organizing as a fellow with Green Corps. He graduated from Dartmouth College with majors in Psychology and Religion modified with Anthropology.
---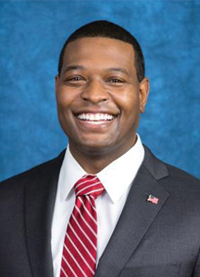 Michael Regan
Governor Roy Cooper named Michael S. Regan Secretary of the N.C. Department of Environmental Quality on Jan. 3, 2017.
As DEQ secretary, Regan oversees the state agency whose mission is to protect North Carolina's environment and natural resources. The organization has offices from the mountains to the coast and administers regulatory and public assistance programs aimed at protecting the quality of North Carolina's air, water and land, its coastal fisheries, and the public's health.
Regan joins the Cooper administration after more than 18 years of professional experience focused on overcoming complex challenges through environmental advocacy and regulation. Most recently, he served as the Associate Vice President of U.S. Climate and Energy and Southeast Regional Director of the Environmental Defense Fund. He led the Environmental Defense Fund's efforts to reduce the impacts of climate change and air quality pollution.
Prior to that, Regan worked with the Environmental Protection Agency's air quality and energy programs for the Clinton and Bush administrations. Before leaving the agency, Regan served as a national program manager responsible for designing programs aimed at reducing pollution, and market-based solutions to improve energy efficiency, air quality and climate-related challenges.
Regan also founded M. Regan & Associates, LLC, a firm dedicated to helping organizations find transformational solutions to complex energy, environmental and economic challenges.
Regan has served on several boards and commissions focused on the environment. They include the UNC School of Law Center for Climate, Energy, Environment and Economics, Green 2.0, N.C. Commission on Global Climate Change, the N.C. Energy Policy Council and the Executive Steering Committee of Envision Charlotte.
A native of Goldsboro, N.C., Regan has a bachelor's degree in Earth and Environmental Science from N.C. Agricultural and Technical State University and a master's degree in Public Administration from George Washington University.