July 10-12, 2017
The 2017 Appalachian Energy Summit is the sixth-annual meeting of some of the world's most brilliant minds in energy policies and practices. This unique three-day event convenes academia, industry, and students in a transformational effort that delivers meaningful ecological, financial and social benefit.
The 2017 theme, "Perspectives: Policy & Practice" will highlight the multiple viewpoints needed to develop successful strategies that promote clean energy production, distribution, and consumption.
"This year's Appalachian Energy Summit focuses on learning from a variety of "Perspectives" within the clean energy industry and the field of leadership development," states Dr. Lee Ball, Director of Sustainability at Appalachian State University. "The Summit and its attendees are demonstrated leaders in advancing clean energy and sustainability. We are concentrating on the process of inclusiveness needed to further our goals of avoided energy costs, carbon reduction, social responsibility and environmental stewardship."
Day 1 Photo Gallery
Day 2 Photo Gallery
Day 3 Photo Gallery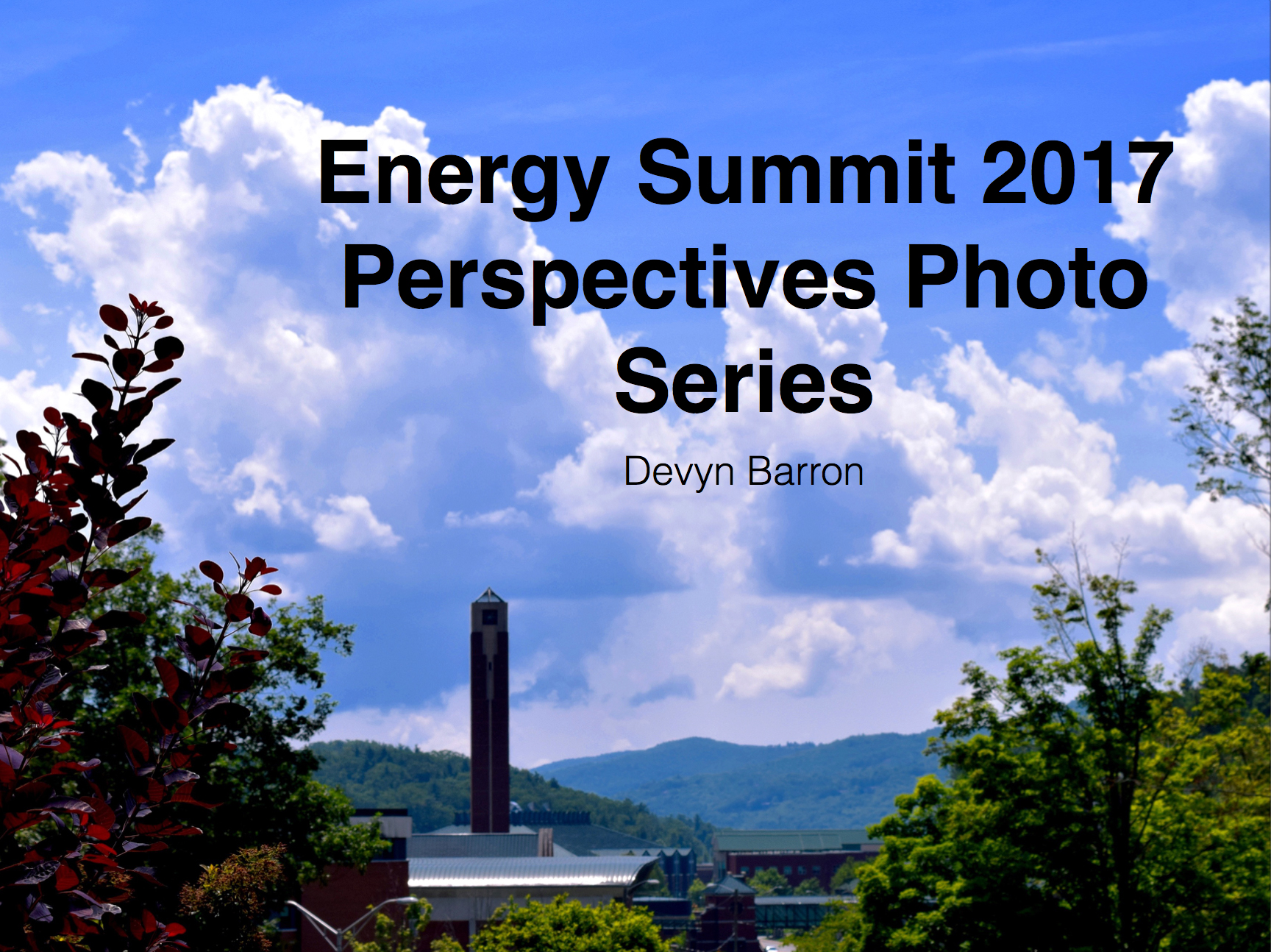 Energy Summit 2017 - Perspectives Photo Series
Learn more
Sponsors
We would like to thank these generous sponsors
Celtic Energy
Clark Nexsen
Piedmont Natural Gas
NTE Energy
MAMAC Systems
Daikin
Hanson
Worldwatch Institute
NC Sustainable Energy Association
Second Nature
Rocky Mountain Institute
Renewable Design Associates
Southern Energy Management
Carolina Solar Services
FieldVets
Vixster
Appalachian Energy Center
Appalachian Department of Sustainable Development
Center for Entrepreneurship
Appalachian Mountain Brewery
Fair Game Beverage Co.