2014 Summit Speakers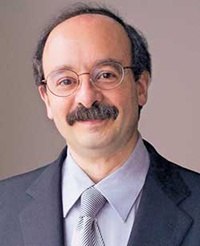 Amory B. Lovins
Amory B. Lovins (1947– ), an American consultant experimental physicist and 1993 MacArthur Fellow, has been active at the nexus of energy, resources, economy, environment, development, and security in more than 50 countries for over 40 years, including 14 years based in England. He is widely considered among the world's leading authorities on energy—especially its efficient use and sustainable supply—and a fertile innovator in integrative design and in superefficient buildings, factories, and vehicles.
After two years at Harvard, Mr. Lovins transferred to Oxford, and two years later became a don at 21, receiving in consequence an Oxford ma by Special Resolution (1971) and, later, 12 honorary doctorates of various U.S. and U.K. universities. He has been Regents' Lecturer at the U. of California both in Energy and Resources and in Economics; Grauer Lecturer at the University of British Columbia; Luce Visiting Professor at Dartmouth; Distinguished Visiting Scholar at the University of Oklahoma; Distinguished Visiting Professor at the University of Colorado; Oikos Visiting Professor of Business, University of St. Gallen; an engineering visiting professor at Peking U.; 2007 MAP/Ming Professor at Stanford's School of Engineering; and 2011– Professor of Practice at the Naval Postgraduate School.
During 1979–2002, Mr. Lovins worked as a team with L. Hunter Lovins (his wife 1979–99). They shared a 1982 Mitchell Prize, a 1983 Right Livelihood Award (often called the "alternative Nobel Prize"), the 1999 Lindbergh Award, and Time's 2000 Heroes for the Planet Award. In 1989 he won the Onassis Foundation's first Delphi Prize for their "essential contribution towards finding alternative solutions to energy problems." That contribution included the "end-use / least-cost" redefinition of the energy problem (in Foreign Affairs in 1976)—asking what quantity, quality, scale, and source of energy will do each task in the cheapest way. This economically based approach first permitted successful foresight in the competitive energy-service marketplace. In 1993 he received the Nissan Prize for inventing superefficient ultralight-hybrid cars (www.hypercar.com), and in 1999, partly for that work, the World Technology Award (Environment). He also received the Heinz Award, the Happold Medal of the [UK] Construction Industry Council, the Benjamin Franklin Medal of the [UK] Royal Society of Arts (Life Fellow), and in 2007, the Blue Planet Prize, Volvo Prize, honorary membership of the American Institute of Architects, Foreign Membership of the Royal Swedish Academy of Engineering Sciences, Time International's Hero of the Environment award, Popular Mechanics' Breakthrough Leadership award, and honorary Senior Fellowship of the Design Futures Council. In 2008 he was named one of America's 24 Best Leaders by U.S. News & World Report and Harvard's Kennedy School, and received the first Aspen Institute / National Geographic Energy and Environment Award for Individual Thought Leadership. In 2009, he received the National Design Award and an Ashoka Fellowship, while Time named him among the world's 100 most influential people, and Foreign Policy, one of the 100 top global thinkers. In 2011, he was co-Runner-Up for the Zayed Future Energy Prize.
In 1982, the Lovinses cofounded Rocky Mountain Institute (www.rmi.org), an independent, entrepreneurial, nonprofit think-and-do tank. RMI's ~80 staff drive the efficient and restorative use of resources to help make the world thriving, verdant, and secure, for all, for ever. Ms. Lovins left RMI in 2002; Mr. Lovins is now its Chief Scientist and Chairman Emeritus. The Institute's ~$12-million annual revenue comes both from programmatic enterprise, chiefly private-sector consultancy, and from grants and donations. RMI's balance sheet comes largely from Mr. Lovins's having cofounded, led, spun off, and in 1999 sold (to the Financial Times group) E source, the premier source of information on advanced electric efficiency (www.esource.com).
Mr. Lovins has briefed 23 heads of state, given expert testimony in eight countries and 20+ states, delivered thousands of lectures, and published 31 books and over 480 papers, as well as poetry, landscape photography, music (he was a pianist and composer), and an electronics patent. In 1980–81 he served on the U.S. Department of Energy's senior advisory board, and in 1999–2001 and 2006–08, on Defense Science Board task forces on military energy strategy. He is a member of the Chief of Naval Operations' Advisory Board and the National Petroleum Cuncil. In 1984 he was elected a Fellow of the American Association for the Advancement of Science "for his book Soft Energy Paths and many other noteworthy contributions to energy policy," in 1988, of the World Academy of Arts and Sciences, and in 2001, of the World Business Academy. Dr. Alvin Weinberg, former Director of Oak Ridge National Laboratory, called him "surely the most articulate writer on energy in the whole world today"; Newsweek, "one of the Western world's most influential energy thinkers." Dr. John Ahearne, then Vice President of Resources for the Future, remarked that "Amory Lovins has done more to assemble and advance understanding of [energy] efficiency opportunities than any other single person." The Wall Street Journal's Centennial Issue named him among 39 people in the world most likely to change the course of business in the 1990s; Car called him the 22nd most powerful person in the global car industry; and The Economist wrote in 2008 that "history has proved him right."
An occasional advisor to the National Association of Regulatory Utility Commissioners and World Business Council for Sustainable Development, Mr. Lovins has addressed hundreds of fora sponsored by such groups as The Engineering Foundation, Association of Energy Engineers, ASHRAE, Society of Automotive Engineers, Royal Academy of Engineering, National Academy of Sciences, American Physical Society, International Association for Energy Economics, Montreux Energy Forum, Institution of Electrical Engineers, McKinsey and Company, Accenture, Merrill Lynch, JPMorgan, Allen & Co., News Corporation, Fortune, Forbes, Time, ULI, IDRC, CoreNet, AIA, API, AAPG, AGA, EEI, EPRI, CRIEPI, Hoover and Brookings Institutions, CSIS, Chatham House, Council on Foreign Relations, Pacific Council, Commonwealth Club, Keidanren, Conference Board, World Economic Forum, Tällberg Conference, TED, FiRE, eg, World Bank, GBN, Highlands Forum, NPS, NWC, NDU, DAU, Aspen Design Conference, Royal Society, and Royal Society of Arts. He collaborates on landscape photography and orangutan conservation with his wife, fine-art landscape photographer Judy Hill Lovins (www.judyhill.com).  
Watch his keynote address "Applied Hope" here.
---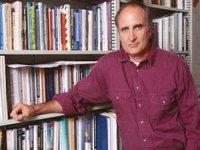 David W. Orr
David W. Orr is the Paul Sears Distinguished Professor of Environmental Studies and Politics and Senior Adviser to the President, Oberlin College. He is the author of seven books, including Down to the Wire: Confronting Climate Collapse (Oxford, 2009) and co-editor of three others. He has authored nearly 200 articles, reviews, book chapters, and professional publications. In the past twenty-five years he has served as a board member or adviser to eight foundations and on the Boards of many organizations including the Rocky Mountain Institute and the Aldo Leopold Foundation. Currently he is a Trustee of the Bioneers, Alliance for Sustainable Colorado, and the Worldwatch Institute. He has been awarded seven honorary degrees and a dozen other awards including a Lyndhurst Prize, a National Achievement Award from the National Wildlife Federation, and recently a "Visionary Leadership Award" from Second Nature. He has lectured at hundreds of colleges and universities throughout the U.S., Europe, and Asia. He headed the effort to design, fund, and build the Adam Joseph Lewis Center, which was named by an AIA panel in 2010 as "the most important green building of the past thirty years," and as "one of thirty milestone buildings of the twentieth century" by the U.S. Department of Energy. He is the executive director of the Oberlin project and a founding editor of the journal Solutions. 
Watch his keynote address "Full Spectrum Sustainability" here.
---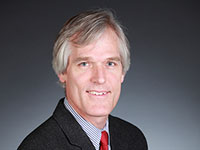 Peter Kelly-Detwiler
Peter Kelly-Detwiler is a Principal and Co-Founder of NorthBridge Energy Partners, LLC, a consulting group helping companies navigate the challenges and opportunities of the smart grid.  He advises customers concerning dynamic load management, emerging technologies, business models, market trends, and regulatory developments.
Prior to that, he held the position of Sr. Director, Operations - New England, building the organization capability to bill over 30,000 accounts in 14 utility service territories.  Mr. Kelly-Detwiler also frequently writes about a wide variety of energy-related issues for Forbes.com.
Mr. Kelly-Detwiler has been active in the field of energy for almost 25 years, both in the United States and overseas, with 15 of those years in competitive power markets.  From 2006 to 2012, Mr. Kelly-Detwiler was an executive at Constellation Energy, and created and led the company's Load Response business unit.  Under his oversight, that team developed VirtuWatt – an industry-leading dynamic energy management platform.  The group also developed the capability to dispatch 1,700 megawatts of customer load in U.S. power markets.
2014 Solutions Guide
Appalachian Energy Summit Solutions Guide 2014
2014 Media Coverage
forbes.com/sites/peterdetwiler/2014/08/13/a-great-sustainable-energy-summit-theres-an-app-for-that/#5e1faa883694
hcpress.com/news/amory-lovins-to-deliver-keynote-lecture-at-appalachian-energy-summit-held-july-28-at-convocation-center.html
greenbiz.com/blog/2014/07/11/how-unc-creating-renewable-energy-future
blog.rmi.org/blog_2014_07_09_nations_oldest_public_university_embraces_modern_technologies
uncenergymanagement.blogspot.com/2014/07/where-is-everyone-at-energy-management.html?m=1
2014 Videos
The 2014 Summit took place July 28 - 30 on the campus of Appalachian State University in Boone, NC. We invited our participants to embrace "The Disruption/Innovation Cycle" precipitated by turbulent times and marked by the innovations that disrupt our time-tested technologies, processes and business models. 
Videos from all three days of events are available, as well as a number of highlight clips. 
Keynote Addresses
Clips
Full Event
Opening Session (Monday, July 28)
Susan Pettyjohn, Vice Chancellor, Advancement - "Welcome to Appalachian State"
Lyons Gray, NC Secretary of Revenue - "Greetings from the NC Governor's Office"
Charlie Perusse, COO, UNC GA - "General Administration Perspective"
Mike O'Connor, Appalachian State - "Success Stories from Across the State"
Ged Moody, Appalachian State - "Summit Preview & Theme Introduction"
Linda Toth, Appalachian State, Class of 2013 - "Student Engagement Overview"
Keynote Address Event (Monday, July 28)
Dr. Sheri N. Everts, Chancellor, Appalachian State University (recorded)
Lori Gonzalez, Provost, Appalachian State University
Thomas Ross, President, University of North Carolina
David Elien, VP Marketing & Business Development, Corporate, Cree, Inc. - "Keynote Speaker Introduction"
Amory Lovins, Chief Scientist, Rocky Mountain Institute - "Applied Hope"
Panel Discussion: Moderated by Jeffrey Ramsdell

Amory Lovins, Chief Scientist, Rocky Mountain Institute
Thomas Ross, UNC System President
David Orr, Oberlin College

Closing Remarks : Jeffrey Ramsdell Appalachian State University 
Tuesday Plenary Sesson (Tuesday, July 29)
Greg Lovins, Vice Chancellor, Business Affairs - "Welcome and Introduction"
Sean Hayes, Executive Dir. The Oberlin Project - "Introduction"
David Orr, Paul Sears Distinguished Professor of Environmental Studies, Oberlin College - "Full Spectrum Sustainability"
Industry Panel: Moderated by David Goswick, CEO, Houze USA

Johnson Controls : David Klee, Director of Optimized Building Solutions
Celtic Energy : Chris Halpin, President/CEO
Pepco Energy Services : Bob Albertini, Director of Client Management 

Len Hoey, NC DENR-State Energy Office Karen Patch, SAS Institute - "State Energy Office and Data Update"
Jeff Ramsdell, Appalachian State - "Poster and Working Group Preview"
Wednesday Plenary Sesson (Wednesday, July 30)
Mary-Ann Ibeziako, NC A&T University - "Welcome"
Peter Kelly-Detwiler, NorthBridge Energy Partners - "A New Era of Sustainability"
Student Panel: Moderated by Linda Toth, Appalachian State

Chris Ward, Western Carolina University
Joseph Rand, Appalachian State University
Jaclyn Mills, NC State University
Daniel Crudup, Winston-Salem State University
Allie Puppo, UNC Greensboro 

Working Group Updates
Looking To The Future (Wednesday, July 30)
2014 Working Groups
Working Groups - Academic Integration
The Academic Integration work group will meet in "Linville Falls/Room 226" in Plemmons Student Union.
The Academic Integration working group is led by Trey McDonald, UNC-Greensboro; Jeff Ramsdell, ASU; and Michael Kinsley, RMI. 
Academic Integration:  Where We've Been and Where We Are Going
Academic Integration began with seven objectives at the 2012 Summit:
Engage communities on campus, and beyond, leveraging existing efforts with community engagement and initiating more applied research partnerships.
Frame the campus as a microcosm, demonstrating sustainable living.
Form interdisciplinary/cross campus collaboratives to address problems/solutions related to energy via joint funding opportunities.
Collaborate system-wide to document and promote education regarding energy and sustainability.
Enable professional development for faculty to incorporate energy and sustainability concepts with pedagogical methods in diverse fields.
Redraft UNC signatory document to include and integrate academics (as addendum or new document).
Focus on energy / sustainability within each discipline / class-type / major - starting through top-down leadership to integrate academics and all sustainability decisions.
At the February 2013 mid-year session, the Working Group narrowed its focus to the following questions:
How do we legitimize the importance of integrating energy savings & sustainability into learning outcomes and research activities?
What are the potential organizational structures that integrate energy savings & sustainability into the campus ecosystem, allowing knowledge and skills to flow between campus operations and faculty/student expertise?
Subsequent meetings at the 2013 Summit and 2014 mid-year session have focused on identifying and developing strategies to overcome barriers to integrating energy and sustainability issues into the curriculum, performing self-assessments to evaluate areas of strength and opportunity at our respective campuses, finding potential areas of cross-campus collaboration, and brainstorming on how campuses can become "Living Learning Laboratories" for energy and sustainability.  
Send barriers not identified or discussed during the session to the moderators.
Once the list of barriers is distributed, identify peers that share a common one.  Contact these and collaborate on solutions.
Also identify peers that have had success in overcoming the barrier on which your institution is working. Reach out to these to learn potential solutions.
Create a strategy to address ONE barrier by the July Summit.
Below is a list of schools and the barrier(s) they have chosen to target:
ASU: 1. The hurdles, real and perceived, to make changes/additions to curricular activities. 2. Finding and picking the right academic department to partner with in an effort to work broadly to integrate sustainability into a discipline's curriculum.
ECSU: Data Collection and Activity Coordination - While there is an infrastructure in place to gather data for utility-related usage and emissions, there is no such infrastructure for other activities (faculty, staff, and student commuting; recycling behavior; environmental attitudes; local food use; etc.). Faculty, staff, and students are regularly engaged in sustainability-related activities and research, but there is no reliable method to capture specific data on these activities. Fostering a Sustainability Culture (without significant funding or staff) - How can sustainability spread across campus and across student cohorts without additional staff?
FSU: 1. Administrative support barriers - Funding for incentives for faculty to integrate sustainability into curriculum and create new sustainability-focused courses and programs. 2. Campus as a living laboratory - Facilities management staff is so stretched and stuck in reactive mode that we struggle to create and support meaningful activities in this area. 3. Student engagement - Sustainability does not seem to be a major concern or topic of discussion amongst FSU students. The barrier that FSU will focus on is the "funding incentives for faculty to integrate sustainability."
NCCU: 1. Administrative support / support throughout campus. 2. The "complementary" barrier of changing attitudes.
NCSU: How to engage and incentivize academic stakeholders that are collaborative and have the various resources to dedicate to this as something "outside" of their current obligations. There are many interested faculty but their titles/work don't formally include sustainability.
NCSSM: Student knowledge and motivation regarding sustainability.
UNCCH: Identifying a faculty champion with time (i.e., money) to advance sustainability across the curriculum.
UNCC: Campus as a "Living Laboratory:" Identifying Facility Management needs for information and ideas that can be addressed by faculty and student research. UNCG: Student and faculty engagement and motivation regarding sustainability.
UNCP: Lack of structure and focused organization. Potential partners: ASU, UNCG and FSU. UNCW: Lack of centralized focus among university committees/groups/departments; lack of a sustainability champion among higher administration; lack of financing.
WCU: 1. Administrative Support. Potential partners: UNCA & UNCC. 2. Breaking Down Silos – particular focus on the organizational structure and mission of Sustainability Council. Potential partners: UNCCH & ASU. 
Integrative design could be central to the curricula of schools whose students will help design energy-intensive products  and facilities.
Working Groups - Campus-Based Energy Efficiency
The Campus-Based Energy Efficiency work group will meet in "Attic Window/Room 137C" of the Plemmons Student Union.
The group is led by Chris Martin- UNC, Chapel Hill; Steve Sharp – UNC, Wilmington; Jerry Marshall, Patrick Richardson - ASU; Jon Parsons, Fayetteville State University; and Chris McClurg, RMI.
Working Groups - Finance, Regulatory and Energy Generation
The Finance, Regulatory and Energy Generation group will meet in "Calloway Peak / Room 137A" of Plemmons Student Union.
The Finance and Regulatory and Energy Generation working group is led by Jack Colby, NC State; Miriam Tripp, UNC-GA; and Owen Smith, RMI.
This group is charged with strategically evaluating emerging finance and regulatory issues and opportunities associated with achieving energy and cost savings. The effort includes the identification of emerging models and methods of traditional and renewable energy generation. In order to also influence and produce desired outcomes, the working group divided into four task forces with more narrowly defined goals.
Task Force 1 - Utility Savings Investment Projects (Renamed from Expand Self-Managed PCs)
Purpose is to have the state legislature approve or adopt special legislation to allow UNC institutions to invest state utility funds into energy savings projects to be financed through actual energy savings.
Task Force 2 - Revolving Fund for Energy Conservation Measures (ECM) Projects
Purpose is to create a financial mechanism to fund smaller <$500k energy conservation measures that will be selected based on criteria and merits, provide a framework for management and guidelines for its use, and provide all program parameters in the form of a proposal to be presented to GA/BOG for approval and financing.
Task Force 3 - Strengthen HB1292/Retention of Energy Savings (Combined from two previously separate groups)
Purpose is to modify existing budgetary process to incentivize campuses to invest in energy conservation measures that produce savings or avoid costs that can then be reinvested and to stabilize a stream of funding for such purposes.
Task Force 4 - Template for 3rd Party PPAs/Renewable Energy
Purpose is to create a workable set of documents vetted by investors, campuses, and vendors, to use in executing renewable energy projects by third parties and to promote these opportunities. 
Working Groups - High Performance Campus Design
The High Performance Campus Design working group will meet in "MacCrae Peak / Room 137B" of Plemmons Student Union.
The High Performance Campus Design working group is led by Rosalba Ledezma, Winston-Salem University; Cameron Smith, NC State; and Roy Torbert, RMI.
Charged with envisioning and executing plans for designing the campuses of the future that are both energy efficient and environmentally friendly while promoting and inspiring our core purpose, higher education.
A group of higher education professionals representing the Planning, Design & Construction community, who have come together to share their experiences, best practices and lessons learned about the master planning, design and construction of energy efficient and sustainable facilities and campuses. Participants in this group were originally tasked with examining strategies and methods for: A) Evolving master planning methodologies that encompass emerging sustainability standards, and B) Designing for energy efficiency and space utilization.
Working Groups - Student
Working Groups - Transportation Opportunities
The Transportation-Oriented Opportunities working group will meet in "Roan Mountain/Room 122" in Plemmons Student Union.
The Transportation Opportunities working group is led by Lee Ball, ASU; Suzanne Williams, UNC-Greensboro; Anne Tazewell/Marcy Bauer, NC State; and Koben Calhoun, RMI.
2014 Student Summit
Accepted scholars, poster presenters and student attendees will have access to invaluable professional development opportunities at the 3rd Annual Appalachian Energy Summit.
2014 Mid-Year Meeting
2014 Mid-Year Meeting Working Groups
2013 Breakout Results
Thursday Working Groups Breakout Sessions
1. Campus‐Based Energy Efficiency: Energy Managers
2. High Performance Campus Design: Design & Construction/Campus Architects
3. Academic Integration: Sustainability Directors + Academic Leader
4. Transportation‐Oriented Opportunities: Transportation Managers
5. Finance, Regulatory, and Energy Generation: Senior Facility Officers & State Energy Office
6. Student Leadership and Engagement: Student Leaders from Across the UNC System
Friday Solutions Breakout Sessions
1. Designing and Constructing a Net‐Zero Energy Building
2. Understanding Renewable Energy System Partnering and Finance
3. Creating and Managing an Energy Savings Performance Contract
4. Legislative Consensus Building for Creating Effective Energy Related Policy
5. Utilizing Energy Performance Data in Campus Communications and Building Automation
6. Integrating Sustainability and Energy with the Academy
7. Smart Grid and Your Campus
8. Developing Efficient and Sustainable Transportation Infrastructure, Policies, and
Processes
9. Solar Decathlon Europe 2014: An Energy‐Plus, Mixed‐use, Campus Housing Case Study