2013 Speakers
We are excited to have these individuals speak during this year's Energy Summit. We would like to  thank each speaker for their time and expertise.
Keynote Speakers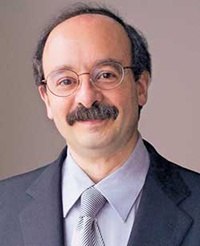 Amory B. Lovins, Chairman and Chief scientist of the Rocky Mountain Institute (RMI)
Amory Lovins, a consultant physicist, is among the world's leading innovators in energy and its links with resources, security, economy, development, and environment. He has advised the energy and other industries for four decades as well as the U.S. Departments of Energy and Defense. His work in 50+ countries has been recognized by the "Alternative Nobel," Blue Planet, Volvo, Zayed, Onassis, Nissan, Shingo, and Mitchell Prizes, the Benjamin Franklin and Happold Medals, MacArthur and Ashoka Fellowships, 12 honorary doctorates, and the Heinz, Lindbergh, Jean Mayer, Time Hero for the Planet, Time International Hero of the Environment, Popular Mechanics Breakthrough Leadership, National Design, and World Technology Awards. A Harvard and Oxford dropout, former Oxford don, honorary U.S. architect, and Swedish engineering academician, he has briefed 23 heads of state and advised major firms and governments worldwide, recently including the leadership of Coca-Cola, Deutsche Bank, Ford, Holcim, Interface, and Wal-Mart. He cofounded in 1982 and serves as Chief Scientist and Chairman Emeritus of Rocky Mountain Institute (www.rmi.org)—an independent, market-oriented, entrepreneurial, nonprofit, nonpartisan think-and-do tank that creates abundance by design. He has held visiting posts at ten universities ranging from Peking to Stanford, teaching only subjects he's never formally studied. He is currently Professor of Practice at the Naval Postgraduate School, an advisor to the Chief of Naval Operations, and a member of the National Petroleum Council. He has written more than 500 publications spanning many disciplines. The latest of his 31 books, with 60 RMI coauthors, is Reinventing Fire: Bold Business Solutions for the New Energy Era. In 2009, Time named him one of the 100 most influential people in the world, and Foreign Policy, one of the 100 top global thinkers.
---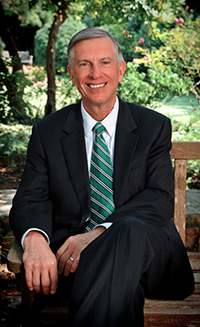 Thomas W. Ross, UNC System President
Thomas W. Ross became President of the 17-campus University of North Carolina on January 1, 2011. Born and raised in Greensboro, N.C., he holds a bachelor's degree in political science from Davidson College (1972) and graduated with honors from the UNC-Chapel Hill School of Law (1975).
Active in civic and community activities, Ross currently serves on the Board of Governors of the Center for Creative Leadership, the Association of Governing Boards' Council of Presidents and Intercollegiate Athletics Project Advisory Group, advisory boards for the NC Humanities Council and the NC State University Institute for Emerging Issues, and the honorary Board of Directors of the Conservation Trust of North Carolina. He also serves on the boards of the National Humanities Center, the David H. Murdock Research Institute, the NC Biotechnology Center, and the UNC Health Care System. A former chairman of the UNC Greensboro Board of Trustees, he has previously served on the Boards of Visitors for UNCG, UNC-Chapel Hill, and Wake Forest University. In addition, he has served on the boards of Davidson College, the North Carolina New Schools Project, the Kenan Institute for the Arts, the Institute of Government Foundation, the UNC-Chapel Hill School of Law Alumni Foundation, the Wake Forest Comprehensive Cancer Center, and the North Carolina Independent Colleges and Universities.
Ross has received numerous awards and accolades for his vast public service and professional achievements. His many contributions to the judicial system have been recognized through the William H. Rehnquist Award for Judicial Excellence (2000), given annually to one state judge in the nation; Governing Magazine's National Public Official of the Year Award (1994); the Foundation for the Improvement of Justice Award (1995); the NC Academy of Trial Lawyers Trial Judge of the Year Award (1996); the American Society of Criminology President's Award for Distinguished Contributions to Justice (2007); the NC Justice Center Defenders of Justice Award (2008); and the NC Bar Association Citizen Lawyer Award (2010). He has been honored with Distinguished Alumni Awards from Davidson (2001) and the UNC-Chapel Hill School of Law (2005) and holds an honorary doctorate from UNCG. In addition, he has received the Boy Scouts of America Silver Beaver Award (1993), the National Boy Scouts of America Distinguished Eagle Scout Award (1999), and the Order of the Long Leaf Pine (1999).
Ross has been married since 1972 to Susan Donaldson Ross, a graduate of the UNC-Chapel Hill School of Education and a former executive director of the Greensboro Bar Association. They have two adult children.
Featured Speakers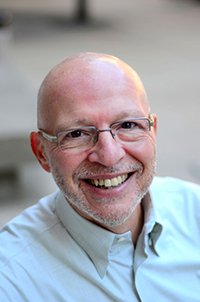 Anthony Cortese, Senior Fellow of Second Nature
Anthony D. Cortese, ScD is a Senior Fellow of Second Nature, the Boston-based advocacy organization committed to promoting sustainability through higher education. He was its co-founder along with U.S. Senator John Kerry (D-MA), and Bruce Droste. He served as president from March 1993-August 2012.
He was the organizer of the American College & University Presidents Climate Commitment and co-founder of the Association for the Advancement of Sustainability in Higher Education and the Higher Education Association Sustainability Consortium.
He is a frequent consultant to higher education, industry and non-profit organizations on institutionalization of sustainability principles and programs.
Dr. Cortese was formerly the Commissioner of the Massachusetts Department of Environmental Protection. He was the first Dean of Environmental Programs at Tufts University and founded the award-winning Tufts Environmental Literacy Institute in 1989 that helped integrate environmental and sustainability perspectives in over 175 courses. He also organized the effort that resulted in the internationally acclaimed Talloires Declaration of University Leaders for a Sustainable Future in 1990 now signed by over 350 presidents and chancellors in over 50 countries.
Dr. Cortese is a trustee of Tufts University and Green Mountain College and a Fellow of the American Association for the Advancement of Science. He was a founding member of the board of directors of The Natural Step US and of the Environmental Business Council of New England. He has been a consultant to UNEP, a member of the EPA Science Advisory Board, President Clinton's Council on Sustainable Development's Education Task Force and a Woodrow Wilson Fellow for Higher Education. He has been actively engaged in climate change and other large system sustainability challenges for 30 years.
Dr. Cortese is a frequent presenter to a wide variety of professional audiences. His writing can be found in a wide spectrum of publications. His essays on Education for Sustainability serve as foundational reading for transforming the process and content of higher education.
Dr. Cortese has B.S. and M.S. Degrees from Tufts University in civil and environmental engineering, a Doctor of Science in Environmental Health from the Harvard School of Public Health and an Honorary Doctor of Humane Letters from Allegheny College and the University of Maine Presque Isle. Cortese lives in Cambridge, Massachusetts with his wife, Donna DiGioia.
---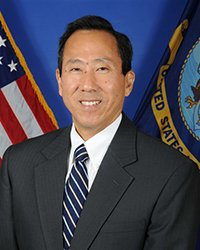 Roger M. Natsuhara, Principal Deputy Assistant Secretary of the Navy
Roger M. Natsuhara was appointed Principal Deputy Assistant Secretary of the Navy
(Energy, Installations and Environment) in August 2009. He has been performing the duties of Assistant Secretary of the Navy (Energy, Installations and Environment) (ASN[EI&E]) since July 2012. In this position, Mr. Natsuhara develops Department-wide policies, procedures, advocacy and strategic plans. He also oversees all Department of Navy functions and programs related to installations, safety, energy, and environment.
As Principal Deputy ASN(EI&E), he served as the senior installations and facilities program expert, forming and managing installation and environmental policies related to construction management; sustainment, restoration, and modernization of facilities; and acquisition, utilization and disposal of real property and facilities.
Before serving with the Department of the Navy, Mr. Natsuhara was the Director of the Real Property, Facilities, and Logistics Office for the National Oceanic and Atmospheric Administration (NOAA). He was responsible for the management and policies of all real property, facilities, and logistics programs. Prior to that, Mr. Natsuhara was a senior Navy Market Manager at Battelle Memorial Institute.
Mr. Natsuhara retired from the U.S. Navy in 2008, after having served 25 years. He first served
as a Surface Warfare Officer (Gunnery and Missile Officer and Anti-Submarine Warfare Officer) aboard USS HAROLD E. HOLT (FF1074). During that assignment, Mr. Natsuhara was selected to the U.S. Navy Civil Engineer Corps.
Prior to serving in the U.S. Navy, Mr. Natsuhara was a senior engineer in the 757 Flight Test
Integration Group for the Boeing Commercial Airplane Company in Renton, Washington.
Mr. Natsuhara was born and raised in Stockton, California. He holds a bachelor's of science in civil engineering from the University of California, Berkeley and a master's of science in financial management from the Naval Postgraduate School in Monterey, California. He is a registered professional engineer and has completed the University of Michigan Executive Program.
---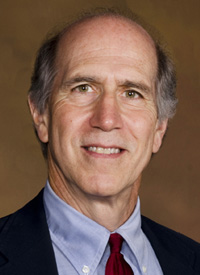 Joseph Bathanti, North Carolina Poet Laureate
Joseph Bathanti is an award-winning poet and novelist with a robust commitment to social causes. Bathanti is a professor of creative writing at Appalachian State University where he is also Director of Writing in the Field and Writer-in-Residence in the University's Watauga Global Community. He has taught writing workshops in prisons for more than three decades and is former chair of the N.C. Writers' Network Prison project. As North Carolina's seventh poet laureate, Bathanti serves as the ambassador of North Carolina literature, past and present.
Bathanti is a professor of creative writing at Appalachian State University where he is also Director of Writing in the Field and Writer-in-Residence in the University's Watauga Global Community. He has taught writing workshops in prisons for more than three decades and is former chair of the N.C. Writers' Network Prison project.
Bathanti's books of poetry include This Metal (St. Andrews College Press, 1996 and Press 53, 2012), Restoring Sacred Art (Star Cloud Press, 2010), Land of Amnesia (Press 53, 2009), Anson County (Williams & Simpson, 1989 and Parkway Publishers, 2005), The Feast of All Saints (Nightshade press, 1994) and Communion Partners (Briarpatch Press, 1986). He has published two novels, Coventry (Novello Festival Press, 2006) and East Liberty (Banks Channel Books, 2001) along with a book of short stories, The High Heart (Eastern Washington University Press, 2007).
"His award-winning body of work is a powerful mix of old forms and new forms which has gained national and international recognition, and which adds up to a rich interpretation of modern American life," said Randall Kenan, associate professor of English, UNC-Chapel Hill and chair of the poet laureate selection committee. "Also a prose writer of great accomplishment, Joseph's novels and short stories and plays resonate with North Carolina's long tradition of literary bounty and excellence."
Bathanti is a two-time recipient of Literature Fellowships from the N.C. Arts Council (1994 and 2009) and will receive the 2012 Ragan-Rubin Award, made to an outstanding North Carolina writer, from the N.C. English Teachers Association (NCETA). He has received numerous other awards including the 2002 Linda Flowers Prize, awarded annually by the North Carolina Humanities Council; 2006 Novello Literary Award; 2002 Sherwood Anderson Award; 2006 Spokane Prize for Short Fiction, to name a few. His fiction, nonfiction and poetry have appeared in numerous journals including Carolina Quarterly, Texas Review, California Quarterly, Cincinnati Poetry Review, Connecticut Review, Alaska Quarterly Review, Shenandoah, and New Letters.
---
Breakout Session Speakers
Working Group Discussion Leaders
Solutions-Oriented Group Faculty
Videos & Presentations
Wednesday Opening Session
Past Year's Accomplishments - Terrance Feravich
Summit Preview/Goals - Ged Moody (Presentation) (Video)
Closing Remarks/Call - Joseph Bathanti
Wednesday Keynote Address
Imagine a University - Amory Lovins (Speech) (Video)
Discussion + Audience Questions - UNC President Thomas Ross and Amory Lovins
Thursday Plenary Session
Featured Speaker - Anthony Cortese: Senior Fellow, Second Nature (Presentation) (Video)
Student Panel - Allison Sims, Caroline Hansley, Derek Strong, Linda Toth, Ray Atkinson, Doug Stiegler (Presentation) (Video)
Best Practices Facilitated Discussion - Mike O'Connor (Presentation) (Video)
Poster and Working Group Preview - Jeff Ramsdell
Friday Plenary Session
Welcome - Jack Colby, NC State
General Electric - Gary Steinberg
Johnson Controls - Clay Nesler
Success Tracking: Data and Metrics - Len Hoey (Presentation) (Video)
Featured Speaker - Roger Natsuhara: Assistant Secretary of the Navy Energy, Installations & Environment (Presentation) (Video)
Solutions Breakout Preview - Ged Moody
Friday Plenary Session
Opening Remarks - Chancellor Kenneth Peacock
Closing Remarks - UNC President Thomas Ross
2013 Breakout Sessions
Thursday Work Group Sessions
Click here for more information about the 2013 Working Group Sessions.
When over 250 professionals of this caliber gather, great connections and rich conversation ensue. Within this framework, we have developed the Working Group concept, whereby professionals are grouped by skills sets, interests, and job responsibilities. Listed below are the six working groups, and the "Peer Classifications" who anchor each of these specialized teams in year-round collaborative activities. 
Academic Integration: Sustainability Directors and Faculty Leaders
Campus-Based Energy Efficiency: Energy Managers
Finance and Regulatory Opportunities + Energy Generation: Senior Faculties Officers
High Performance Campus Design: Design & Construction Leaders
Transportation Opportunities: Transportation Managers
Student Engagement: Student Leaders selected by each campus 
The working groups are an opportunity for experts and participants to examine specific topics and together create solutions that will guide the Universities of North Carolina to a sustainable future. Each working group will include: professional facilitation, content expert(s), team leader(s), a recorder, and participants. Members of these groups are vital to the continuing evolution of the solutions envisioned in these breakout sessions. These webpages will aid in this process.
Click here to view the 2012 working group summaries.
Friday Solutions-Oriented Sessions
The working groups are an opportunity for experts and participants to examine specific topics and together create solutions that will guide the Universities of North Carolina to a sustainable future. Solutions discussions will be led by University and industry "Faculty" and all participants self-select. 
Designing and Constructing a Net-Zero Energy Building
Understanding Renewable Energy System Partnering and Finance
Creating and Managing an Energy Savings Performance Contract
Legislative Consensus Building for Creating Effective Energy Related Policy
Utilizing Energy Performance Data in Campus Communications and Building Automation
Integrating Energy and Sustainability into the Academy Experience
How Smart Grid Technologies will Impact Your Campus in the Future
Developing Efficient and Sustainable Transportation Infrastructure, Policies, and Processes
Solar Decathlon Europe 2014: An Energy-Plus, Mixed-use, Campus Housing Case Study
Click here for more information about the 2013 Solutions-Oriented Sessions.
2013 Press
http://www.journalnow.com/news/local/article_762959b2-ed91-11e2-86ad-0019bb30f31a.html
http://www.dailytarheel.com/article/2013/07/energy-summit-0725
http://www.hcpress.com/education/campus-leaders-urged-to-promote-uninhibited-imagination-to-find-options-for-next-wave-of-innovative-ideas.html
http://www.news.appstate.edu/2013/07/02/amory-lovins/
2013 Successes
Mid-Year Meeting
Thank you to everyone who committed their time on March 26th to attend and participate in The University of North Carolina Energy Leadership Challenge Mid-Year Meeting. The meeting was a great success where significant momentum was made to prepare for the 2013 Appalachian Energy Summit (AES). The event began with Terrance Feravich, UNC-GA and Ged Moody, ASU welcoming the participants and familiarizing everyone with the overarching purpose and goal of The UNC Energy Leadership Challenge which is the system wide creation of measurable results and enhanced management authority in regards to energy and financial savings in the UNC System and the state at large. Dr. Jeff Ramsdell, ASU introduced the student involvement during the 2013 AES as a response to a call for posters. Students actively interested and engaged in relevant energy topics are encouraged to submit work for a chance to be invited to participate and compete in the Summit. We ask that every institution encourage this student opportunity.
Charlie Perusse shared the support of UNC General Administration through the perspective of the importance of The UNC Energy Leadership Challenge and charged the audience for action and involvement. Participants then enjoyed a healthy lunch served in compostable containers while listening to several guest speakers. Ivan Urlab with the North Carolina Sustainable Energy Association gave a current in-depth and informative update on the North Carolina Renewable Energy Market and Policy. Len Hoey from the State Energy Office dynamically shared data illustrating trends in North Carolina energy consumption and progress in conservation and efficiency. Allison Sims, a graduate student working closely with The UNC Energy Leadership Challenge introduced the working agenda for the AES before dismissing the participants into their working groups for the breakout session.
The working groups within The UNC Energy Leadership Challenge and at the AES have been redefined to accommodate existing peer groups by job function with many participants given the ability to self-select into the appropriate group with regards to their interest, job title and function. This successfully was implemented at the Mid-Year Meeting, and the energetic discussions that took place during this breakout session will continue leading up to and during the AES. Each working group was charged to identify 2-3 issues and opportunities driving their working group as well as several signature and strategic initiatives. From these defined issues and initiatives, the goals of the working groups and The UNC Energy Leadership Challenge as a whole will be identified.
The Mid-Year Meeting was an active platform for advancement in The UNC Energy Leadership Challenge and the Appalachian Energy Summit and will be held annually, hosted by rotating universities.
Be sure to SAVE THE DATE for the 2013 Appalachian Energy Summit! The summit has been scheduled for July 17-19, 2013 in Boone, NC.
2013 Photo Gallery