The Green Spotlight blogs allow students, faculty, staff, and friends of Appalachian a chance to express, in their own words, their personal connection to sustainability.
BikeApp Grand Opening Event!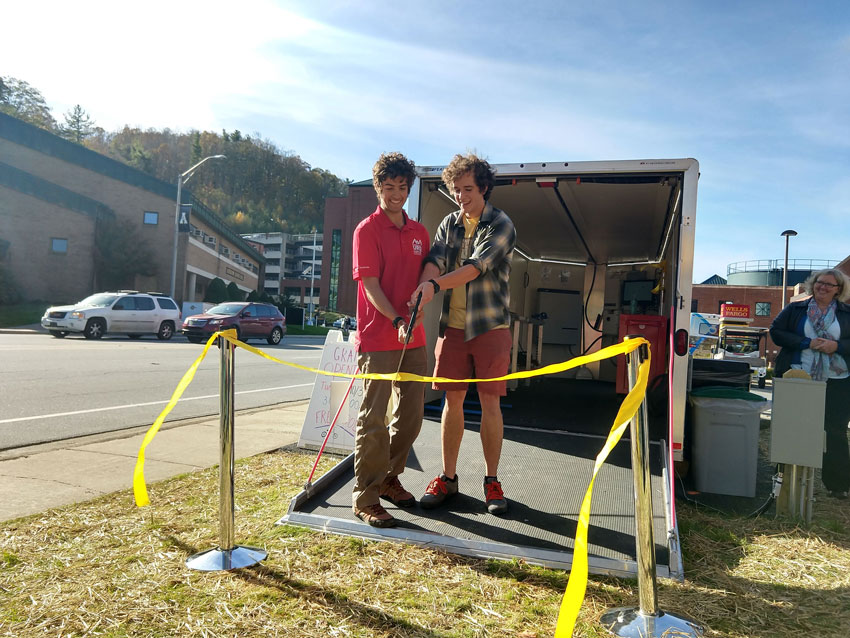 The BikeApp Grand Opening event was held on October 30th to celebrate the arrival of the repair services and the impacts of biking in the Appalachian community. A collaboration between University Recreation, Outdoor Programs and the Office of Sustainability, the BikeApp trailer is powered by rooftop solar panels and is the first of its kind on campus.
Chief Sustainability Officer Dr. Lee Ball, and Vice Chancellor of Student Development JJ Brown gave speeches regarding the importance of interconnectedness on campus and how many groups came together to make the project come to fruition, from the challenges faced in finding a suitable area to place the shop, to the inner workings of many groups and their effects on the project.
The BikeApp trailer is located on River St. across from Katherine Harper Hall in the ATM inlet. Their services are offered Monday and Tuesday from 1:00-4:30 PM as well as Wednesday from 10:00 AM - 2:00 PM where cyclists can drop by for repairs and general tune-ups.