The Green Spotlight blogs allow students, faculty, staff, and friends of Appalachian a chance to express, in their own words, their personal connection to sustainability.
Kai K. - Personal Connection to Sustainability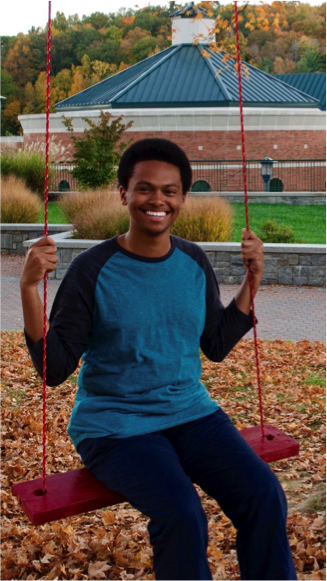 Hello, my name is Kai, and I'm a sophomore here at Appalachian State University. My journey with sustainability began when I was in high school. In high school I took an Honors Earth and Environmental Science course. It was your typical class where you learned about the rock cycle, water cycle, and deciphered the inner workings of plants and their use of photosynthesis and cellular respiration to sustain a variety of different environments. I found it fascinating, and for the rest of my four years I took more honors science classes and even perused summer programs that would help me learn more.
I was a part of a program ran by Duke University's Nicholas School of the Environment that took me into the field to analyze water samples, collect invertebrates, and publish my findings as a professional field researcher would. The feeling of excitement I had every time I slipped on a pair of waders or used a net to sort the silt at the bottom of a stream is what really impacted the course my college career would take. That is how I chose Appalachian State University. Located in the mountains the university was surrounded by a community that valued the pristine views and the health of the earth. This to me was beyond impactful. That is how I chose Environmental Science as my major as well, it incorporated all the sciences biology, chemistry, geology, and physics giving me the chance to see the environment as an interactive piece full of fluid components needing someone capable of understanding each one to care for it.
My connection to sustainability is deeply rooted in my fascination and curiosity with the symbiotic relationship between the human race, it's many cultures and practices, and their effect on the planet. In those connections one can observe many things that need improvements. I believe the concept of sustainability awakens in people the spirit of innovation and creativity, allowing for new methods and technology that can heal the things we've rendered broken. Sustainability is an amazing opportunity to build communities functioning with a goal in mind – to conserve and protect to ensure a brighter future.