The Green Spotlight blogs allow students, faculty, staff, and friends of Appalachian a chance to express, in their own words, their personal connection to sustainability.
Josh - Personal Connection to Sustainability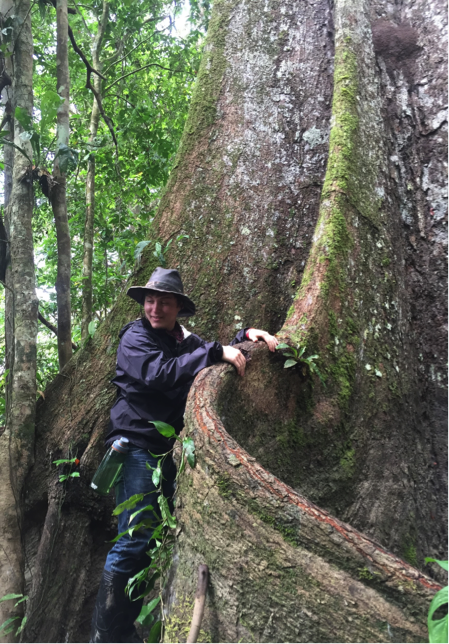 From as early as I can remember, I've been intrigued by how the natural world works. As a child, I would explore my woods, examining every inch of soil meticulously. Running barefoot through fields of wildflowers was one of my favorite pastimes. Marveling at nature documentaries provided me with a glimpse into other worlds and far away creatures.
When I felt particularly ambitious, I'd find spare materials around our property and build makeshift structures. At one point, my parents had to section off a portion of the yard just for my "projects". For years, that stretch of land was my pride and joy.
In hindsight, those experiences have dramatically shaped who I am today. Throughout my academic career, learning about sustainability and conservatism has intrigued me. It seemed that adopting these principles would solve all of the world's problems.
When faced with the decision of what path to choose, I jumped at the thought of taking "Sustainable Technology". It encapsulates everything I've dreamt of doing within one major. With my passion for conservatism and knowledge learnt throughout my career, I hope to be a positive force within the Office of Sustainability and Appalachian State community.