The Green Spotlight blogs allow students, faculty, staff, and friends of Appalachian a chance to express, in their own words, their personal connection to sustainability.
Hannah E. - Personal Connection to Sustainability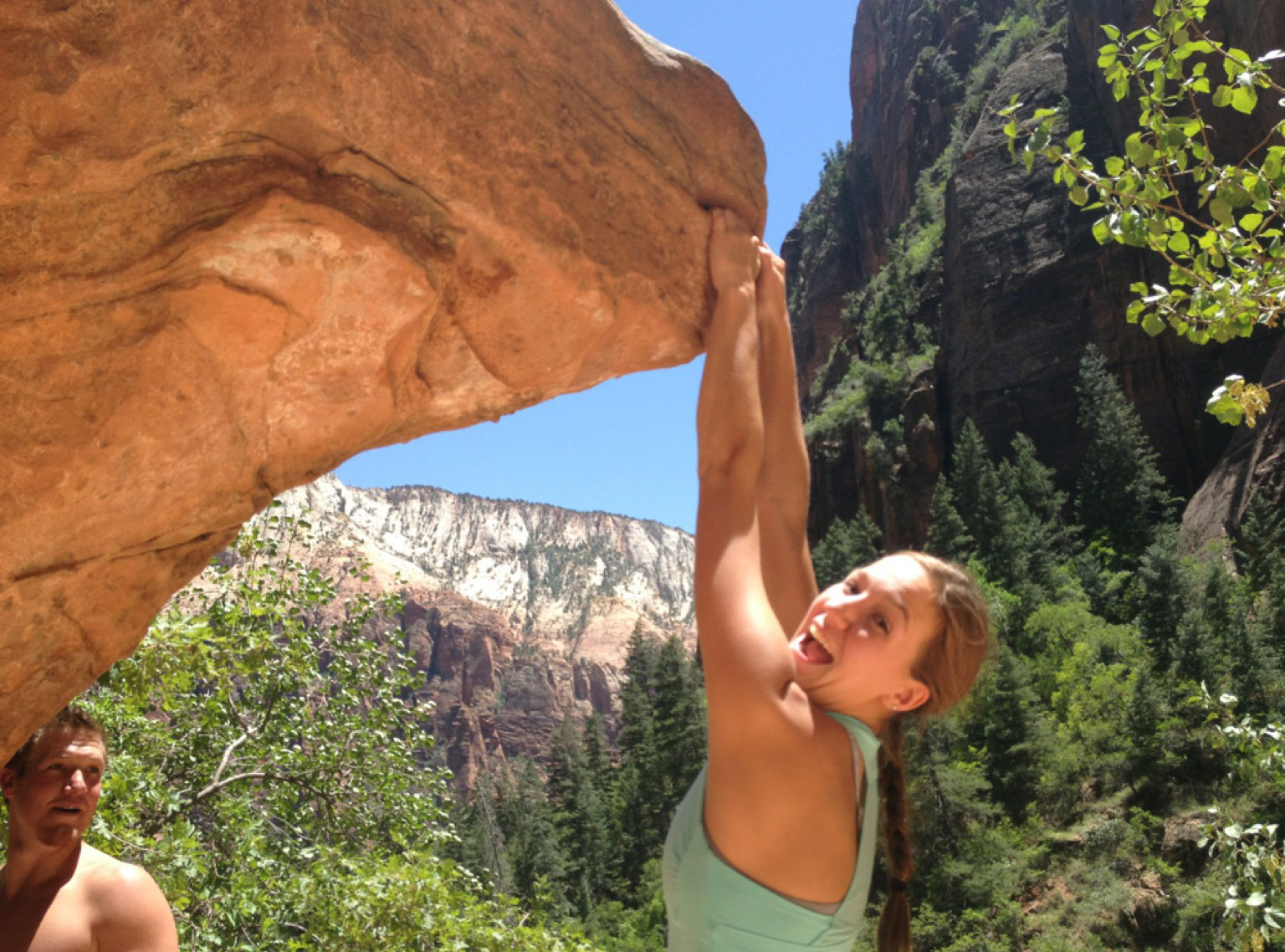 I have always loved the outdoors. As a child, I grew up camping, hiking, swimming, and playing outside. I have been to many national parks and even went on the trip of a lifetime to Brazil. I always knew I had a love for nature and being outside but, it was not until my senior year that I took an environmental science class and found my passion for sustainability. I had been ignorant to environmental problems, and after I learned about them, I knew I had to do something to help. I joined my high school's environmental club. We came up with a project to show the school how much trash they produce. We collected a days' worth of trash and created "Litter bugs" in the hallway to show the students how much trash they produced. We then gave them alternative to throwing stuff away and how to reduce their waste. This was my first sustainability activity, and it really opened my eyes. This new passion led me to study sustainable development at Appalachian State University.
Last summer I really connected to sustainability through local food in my community. I worked at Sprout urban farm/ food hub. It taught me so much, and I saw first hand the positive impacts of local food. Sprout worked to increase access to fresh local produce in the community for all income levels by allowing produce to be bought with EBT cards, double up food bucks, and WIC stamps. I set up produce markets down by the WIC office. While the women with WIC stamps loved the local produce, the other pedestrians said that the say that they wish they could buy some food, but do not have any money. Children would look at a cucumber and say "what is this"? People would bargain down the prices, and I would just let them do it and pay out of my pocket. It was heartbreaking. I learned that eating fresh produce is something I take for granted. America has so much food and wastes around 30%, yet tons of citizens face food insecurity. I directly saw a distribution problem with our societies food system.
On a more positive note, I saw how local food brings community together. People would come out to farmer's markets, buy fresh food, listen to good music, and meet the people who produced their food. At community festivals, I would help people make smoothies on the blender bike. People would get on the bike, and as they peddled, it spun the blender. People loved the blender bike and were producing their own smoothies made from local blueberries. I discovered that sustainability makes people happy. When I do campus clean ups, cigarette pick-ups, plant trees, go to sustainable films, garden, sell local produce, switch out energy efficient light bulbs in elderly homes, and go to climate change marches, I feel great. Not only am I doing something positive for the community, but I also meet new people and always have a great time.