The Green Spotlight blogs allow students, faculty, staff, and friends of Appalachian a chance to express, in their own words, their personal connection to sustainability.
Caroline C. - Personal Connection to Sustainability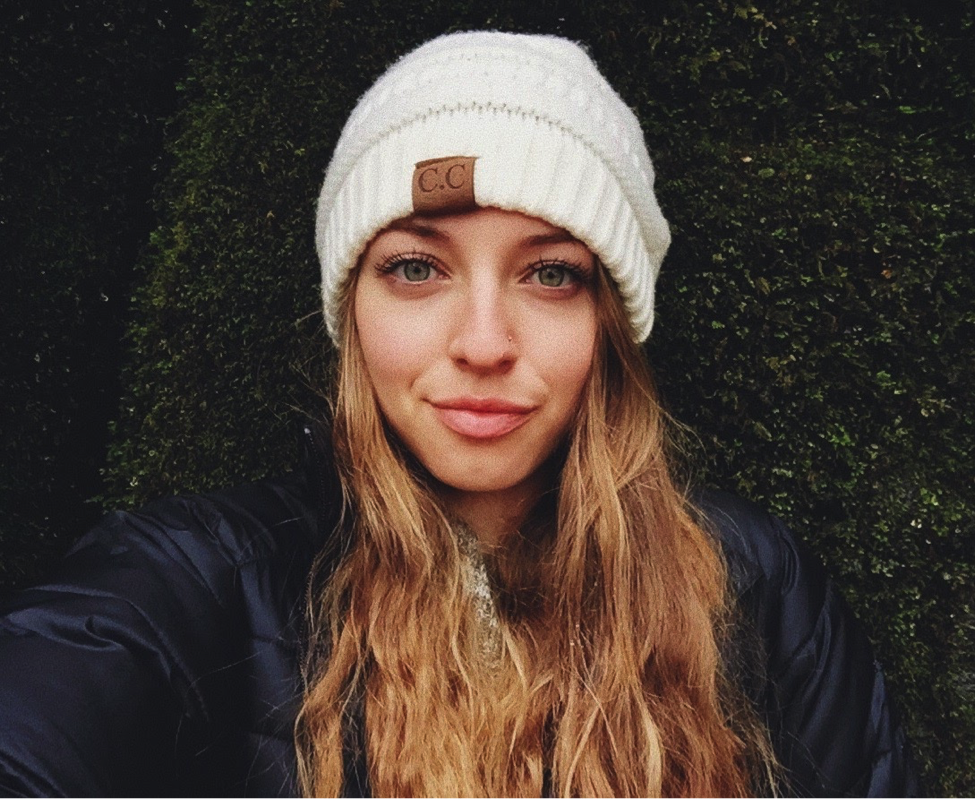 I was not always aware of the magical world of sustainability. In fact, as a child, I was never taught how to recycle or had the slightest idea of what composting was. Sure, I would follow my Grandma around, learning how to plant flowers and how to water them properly, or even how to use a banana peel to help fertilize the tomato plants. Though I am thankful for the skills my Grandma had taught me, as a child I never learned the importance of gardening or why I was allowed to use a banana peel for fertilizer. Time passed and soon my step father, Chris Hopper, came into my life and introduced me to various concepts of sustainability and the importance of taking care of Mother Earth. Finally, the "Three R's" concept (Reduce, Reuse, and Recycle) I had learned in elementary school came to life as we had started implementing this teaching into our daily routine. I was reminded daily to turn off the lights after I had exited a room in the house and to be conscious of how long I was taking a shower. These were simple habits I was taught to practice every day and did not realize at the time that Chris had started the foundation for a future passion.
In addition to being introduced to various sustainability concepts, Chris had also introduced me to hiking, camping, white water rafting, and how to enjoy being in the outdoors. He supported and inspired my decision to coming to Appalachian State University as I knew it was a place of beauty, filled with people that possessed drive and passion, and was full of exciting things to do in the outdoors. During the Fall of 2016, my first semester here at Appalachian State, I was given the choice of taking a Freshman Seminar. Given my amount of credit hours, I did not have to take a Freshman Seminar, but decided to sign up for one in order to meet other students my age. I signed up for Contemporary Green Living, as it sounded like something I would enjoy going to and learning more about. I truly believe everything happens for a reason, and thanks to my Contemporary Green Living class, my eyes were open to the opportunities that were offered here at Appalachian State, such as being an Eco Rep. Contemporary Green Living added the fuel to my passion for the environment and I became more informed about the importance of being an advocate for our Earth every day. I am thankful for all of the people who have led me down this path of sustainability, such as my Grandma and Chris, as well as my professors who are in constant support of myself and sustainability. Without them, I wouldn't be where I am today.