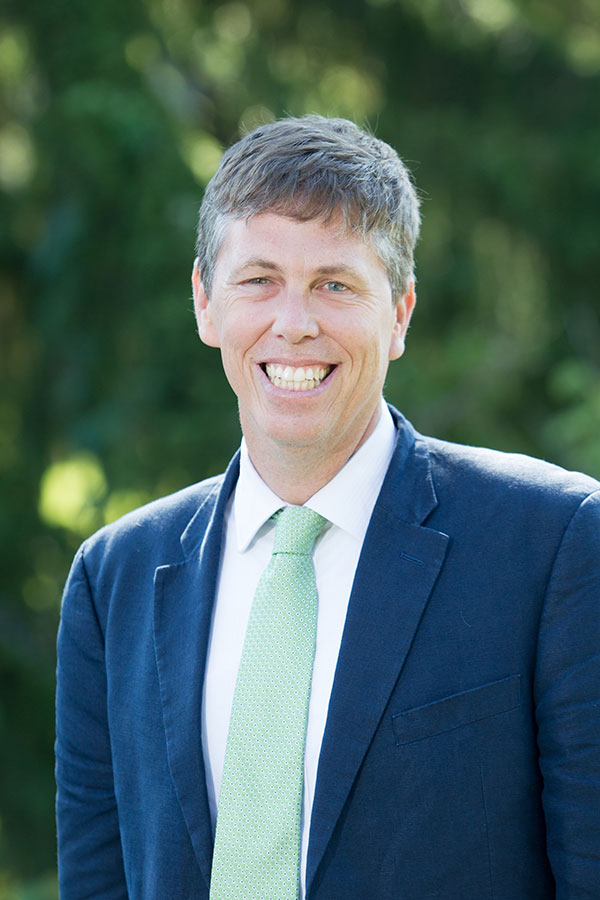 Lee F. Ball Jr., PhD
Chief Sustainability Officer
Office: East Residence Hall (Bottom Floor)
Phone: 828.262.2665
Email: balllf@appstate.edu
Lee F. Ball Jr. has a doctorate in Sustainability Education, a master's degree in Environmental Education, and a bachelor's degree in Natural Science. He spent fourteen years teaching sustainable building in Appalachian State University's Department of Sustainable Technologies and the Built Environment. Lee's scholarly work focuses on sustainability leadership, sustainability literacy, the valuation of sustainability, biophilic/ecophilic design, and change agency related to community engagement. He is also the co-chair and a founding member of Appalachian State University's Sustainability Council. Lee is an integral part of the university's leadership and is involved with many decisions related to campus master planning and strategic planning. He is also active globally and has lead international programs to Peru, Columbia, Costa Rica, and Australia. In addition, Lee is heavily involved with numerous local and regional sustainability focused organizations.
---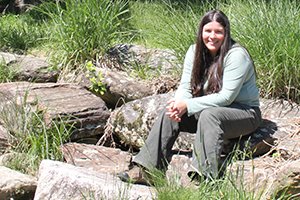 Jennifer Maxwell
Sustainability Program Manager
Office: East Residence Hall (Bottom Floor)
Phone: 828.262.2667
Fax: 828.262.2666
Email: maxwelljb@appstate.edu
Jen has been with Appalachian State University since 2006 and she leads many of our campus sustainability programs including zero waste, student outreach and engagement, green certifications and events, food pantry/free store, and the sustainable film series. She is a founding member of the Appalachian State University Sustainability Council and Living Green Residential Learning Community. In addition, Jen also serves as Secretary for the Board of Directors of the College and University Recycling Coalition (CURC), a national organization that represents a vibrant community of waste reduction, recycling, and sustainability professionals in higher education.
She studied and received her BS in Appropriate Technology in 2001 and MA in Higher Education - University Leadership in 2017, both from Appalachian. Jen enjoys music, the great outdoors, and time with her family!
---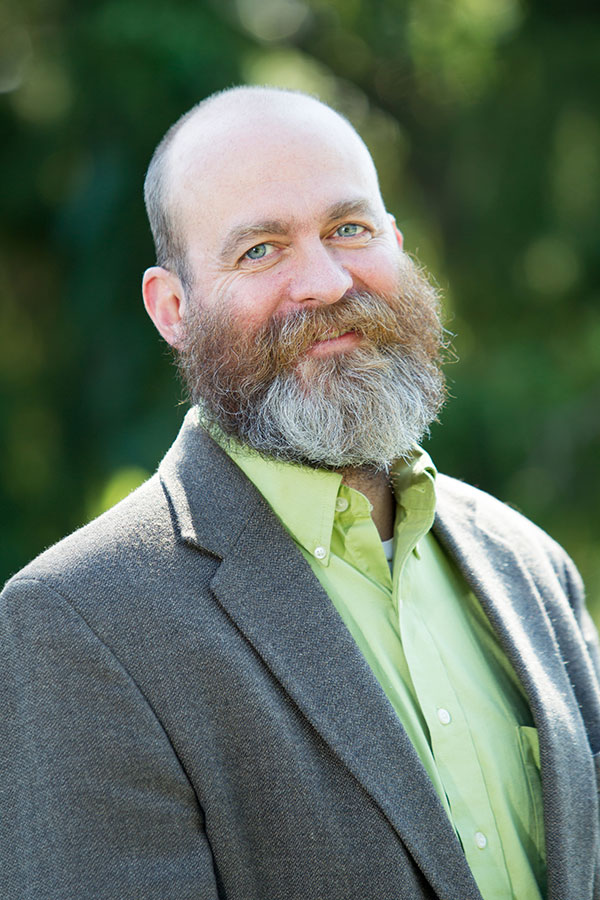 Jim Dees
Data and Assessment Specialist
Office: East Residence Hall (Bottom Floor)
Phone: 828.262.2658
Fax: 828.262.2666
Email: deesjh@appstate.edu
Jim serves the office as a specialist focusing on sustainability data, Appalachian's involvement with the ACUPCC Climate Action Planning process and the university's Renewable Energy resource responsibilities to the State of North Carolina.
Jim holds a Bachelor of Arts in Geography from Frostburg State University. He comes to us from Guilford College, where he built and managed their Sustainability Program. Jim brings with him a wealth of experience in the field of sustainability ranging from climate action planning to sustainable urban agriculture. Jim's a natural enthusiasm to educate, along with his intentionally simplistic approach to sustainability, are two strengths that he adds to the team. Oh yeah, and if you have a few minutes, ask him about his kids!
---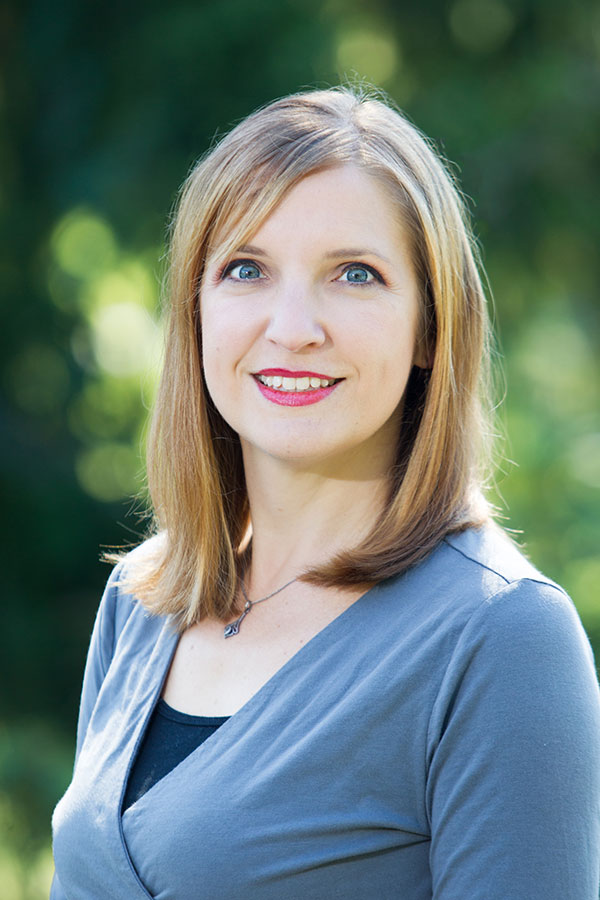 Leila Jackson
Communications Specialist
Office: East Residence Hall (Bottom Floor)
Phone: 828.262.2664
Fax: 828.262.2666
Email: jacksonlp@appstate.edu
Leila joined the office in fall of 2015 after several years of owning her own photography, graphic design and communications company. Prior to that she held positions as a graphic artist, multimedia designer, and media relations director in collegiate athletics.
She has a communications degree with a minor in graphic arts, and a Master's degree in graphic arts, both from Appalachian.
---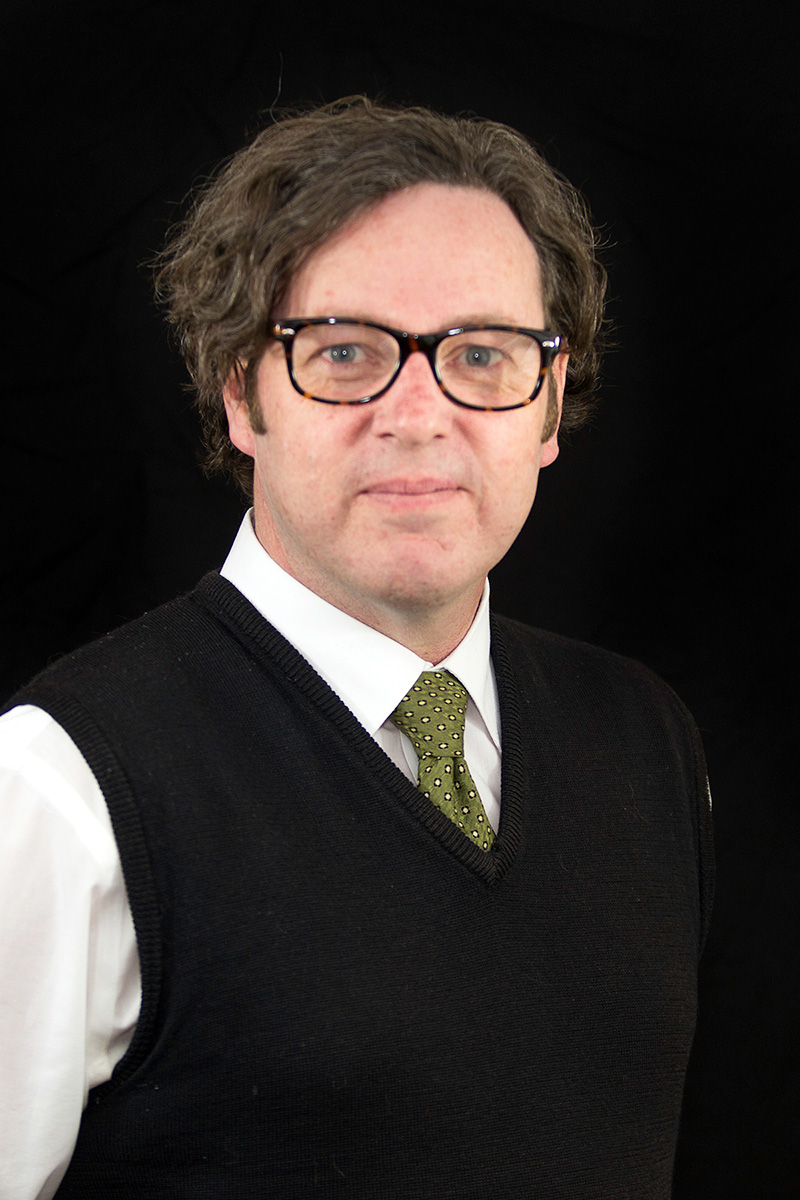 Dief Alexander
Events and Finance Manager
Office: East Residence Hall (Bottom Floor)
Phone: 828.262.2669
Fax: 828.262.2666
Email: alexanderdl1@appstate.edu
Dief joined the Office of Sustainability in 2018 after moving from Australia to Boone. He has experience managing events at universities in Australia and New Zealand, including the 2012 International Conference on High Energy Physics. Dief also worked for the Australian Department of Foreign Affairs and Trade at the Australian High Commission in New Zealand.
Dief has an Honours degree in history, and relaxes by drawing up plans to build a sustainable home with his family.
---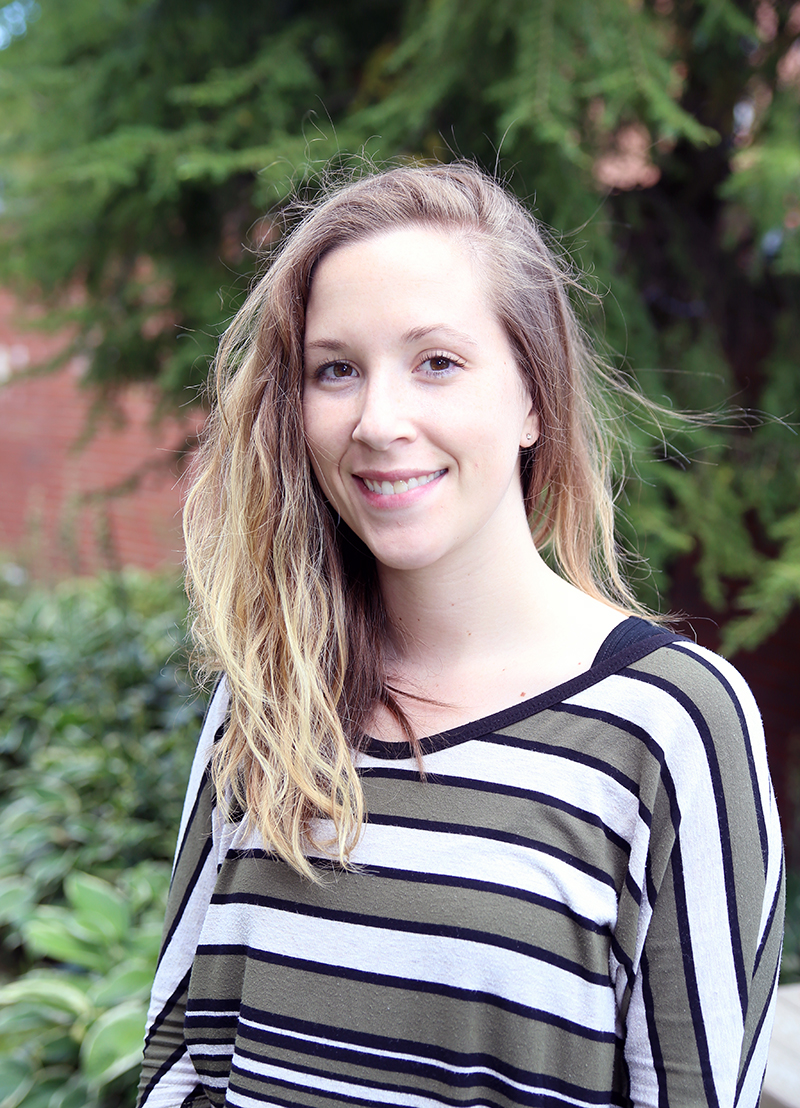 Rebecca Walton
Outreach Coordinator
Office: East Residence Hall (Bottom Floor)
Phone: 828.262.2657
Email: waltonra@appstate.edu
Rebecca joined our office in the summer of 2018 after spending a few years as the sustainability coordinator at Warren Wilson College. She has a degree in Sustainable Development with a minor in Sustainable Business from Appalachian. Rebecca enjoys reading, gardening, and playing with her pets, Chip and Lewie.
---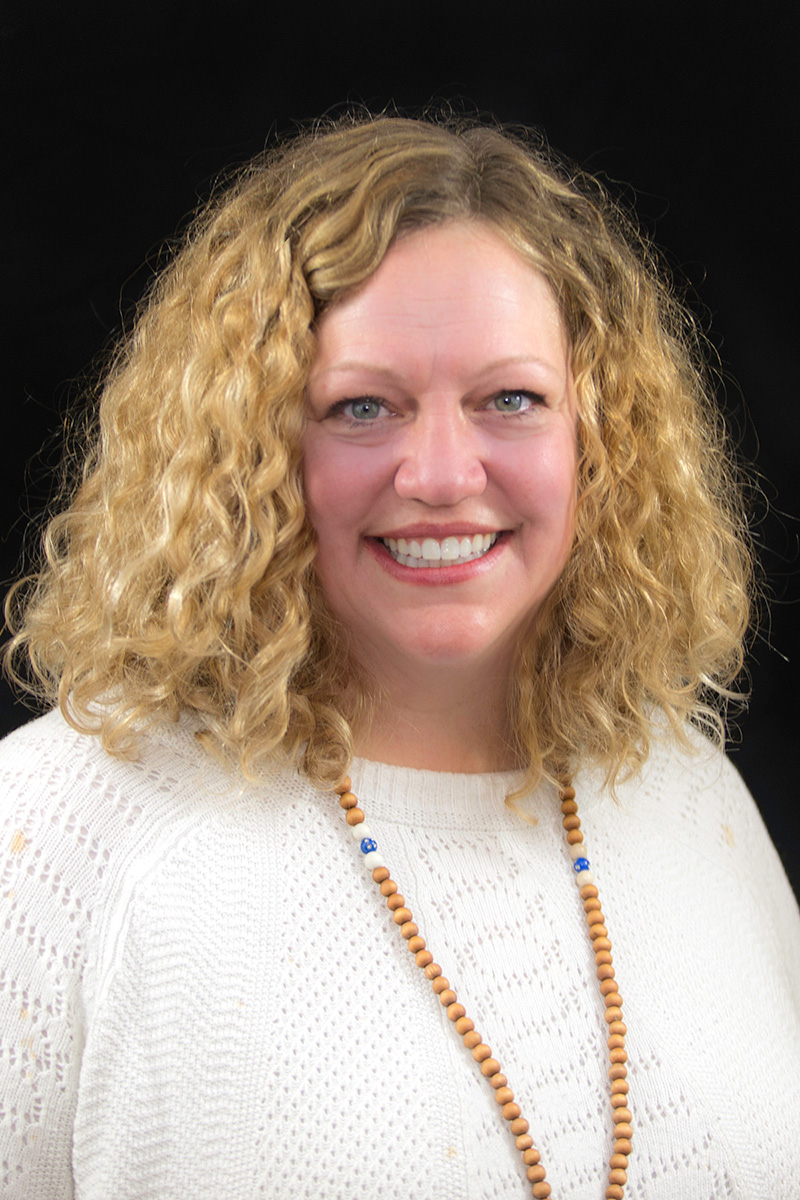 Alice Gryder
Office Manager
Office: East Residence Hall (Bottom Floor)
Phone: 828.262.2659
Fax: 828.262.2666
Email: gryderae@appstate.edu
Alice joined the office in early 2018 after spending several years in another division of campus, where her many duties included managing Appalachian's New York loft. A self-described "den mother", Alice brings a high degree of organization and institutional knowledge to the office, and is excited to learn more about sustainability and apply it to her daily life.
An alumna of Appalachian, she holds a degree in communications with a psychology minor. Alice is an avid hiker and music lover, passionate about preserving and experiencing the beauty of the high country and sharing it with her family.
---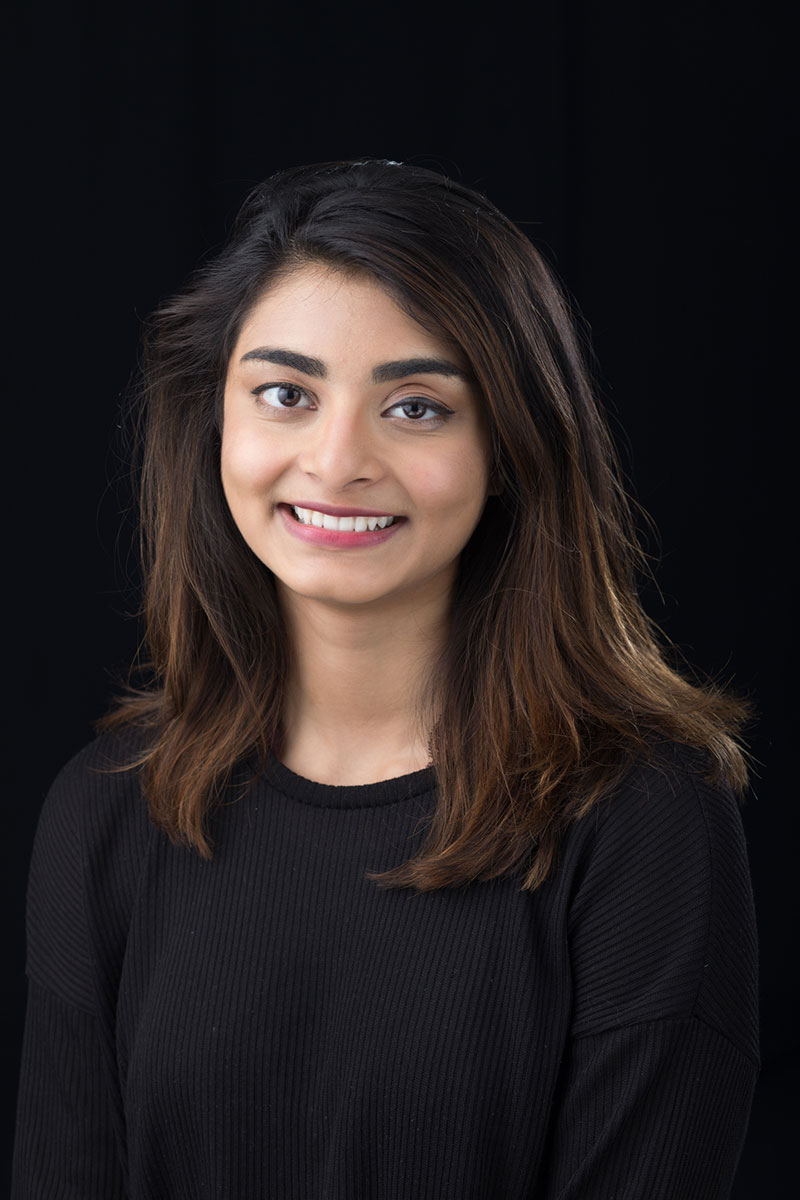 Anisha
Sophomore
Greensboro, NC
Sustainable Development
Since I was a young kid, I've always had a deep commitment to environmental conservation and sustainability at large. My studies and experiences working in the Office of Sustainability here at Appalachian have reinforced my understanding of how sustainability efforts aim to address myriad issues, including human rights, public health, access to food and water, education, gender equity, etc. Seeing these connections has only strengthened my commitment to research for sustainable global development, which "meets the needs of the present without compromising the ability of future generations to meet their own needs." I really value my time working in the Office of Sustainability (OOS). One of the greatest opportunities I've gotten was the chance to help with the 2017 Appalachian Energy Summit, which was organized this past summer. Not only did I have the chance to learn about pressing energy issues and solutions, but I was able to connect with so many passionate individuals who are working tirelessly to help build the sustainable future we all hope for. I am excited to continue my work with the OOS and to continue working with the amazing team of fellow interns who inspire, encourage, and challenge me to be my best self.
---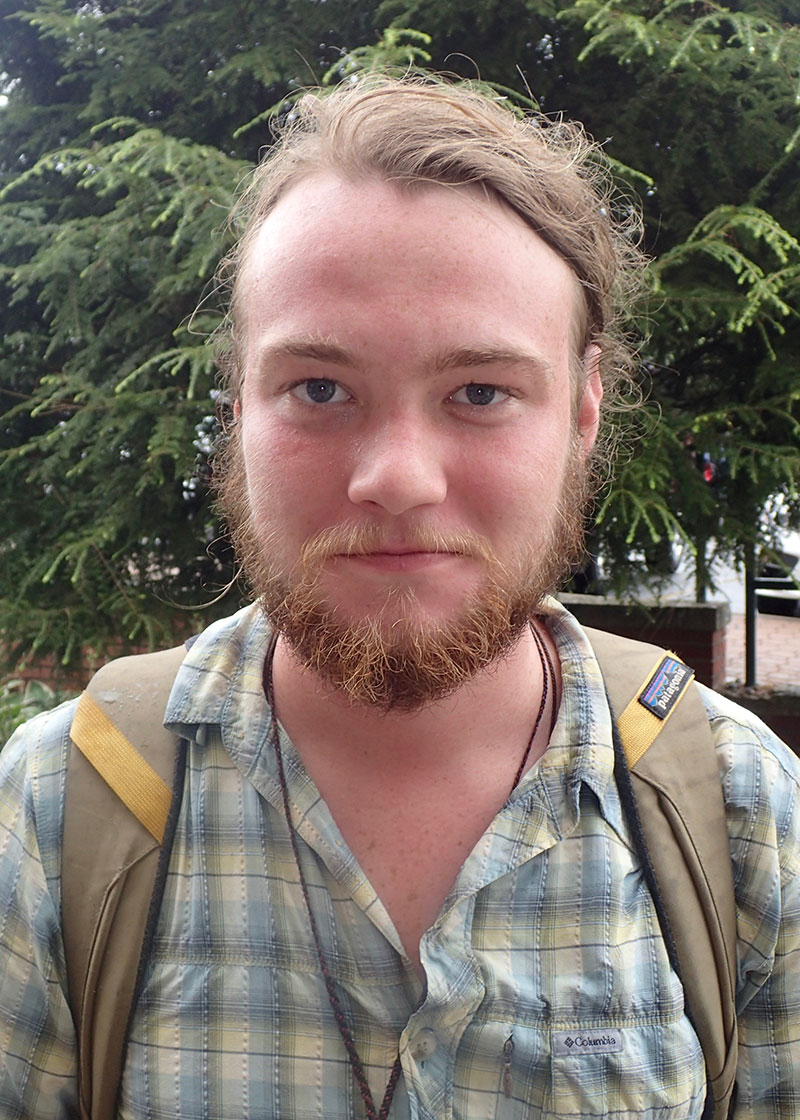 Blake
Senior
Carrboro, NC
Sustainable Development
I am very interested in zero waste, conscious consuming, living off of the grid, renewable energy, and growing your own food all as a form of activism.
---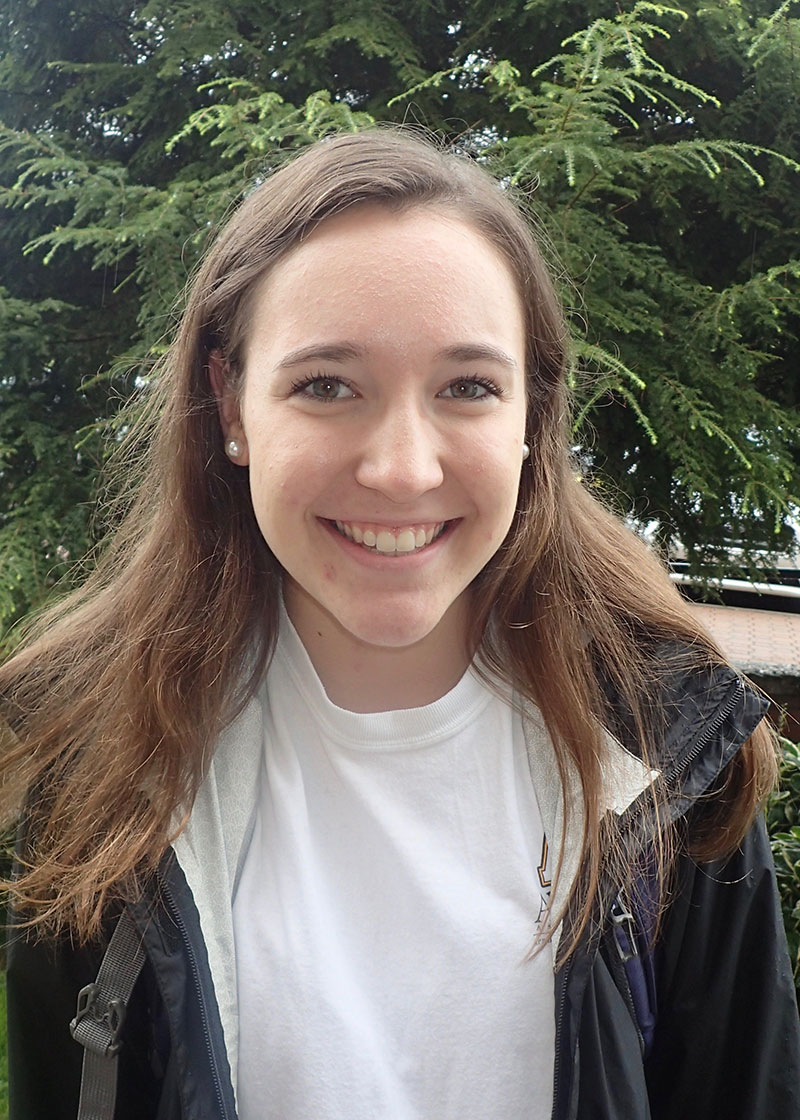 Devyn
Senior
Cary, NC
Sustainable Development with a concentration in local, regional, and global development
I have been passionate about social and environmental sustainability since 5th grade. Dream goal is to make it to Congress!
---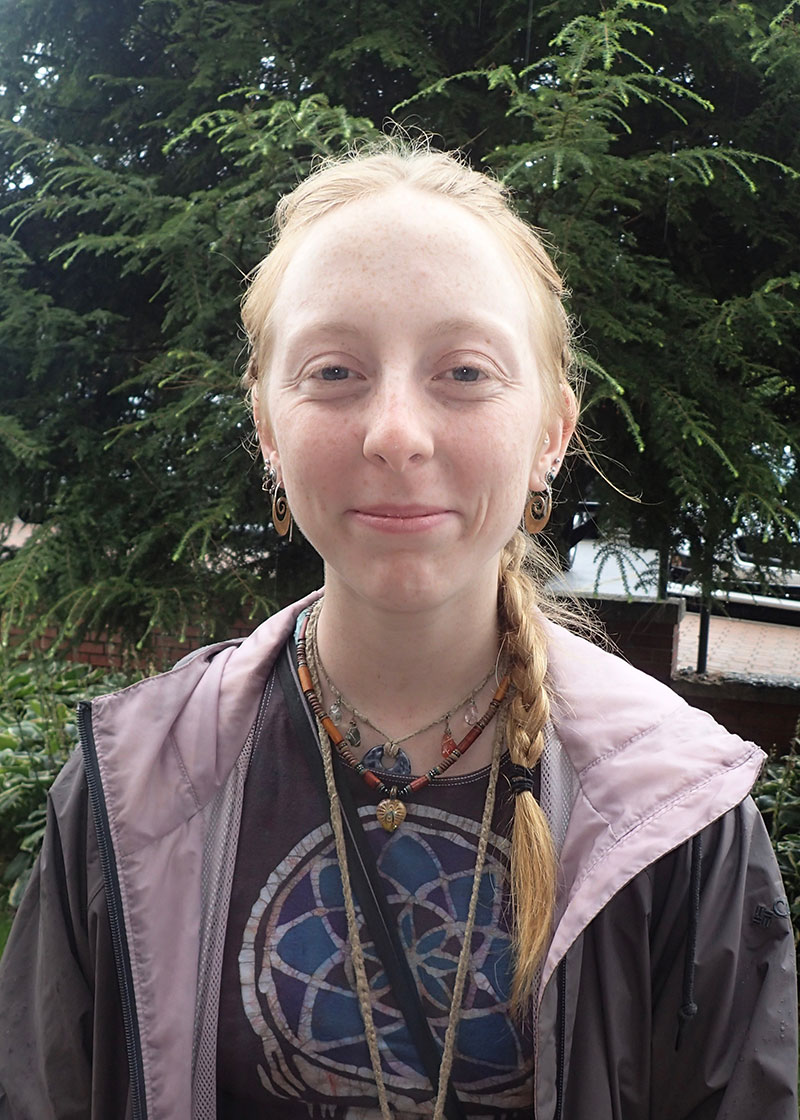 Gaia
Sophomore
Asheville, NC
Sustainable Development and Studio Art
I am interested in combining my passions for sustainability and art in a way that helps spread awareness of environmental and social issues.
---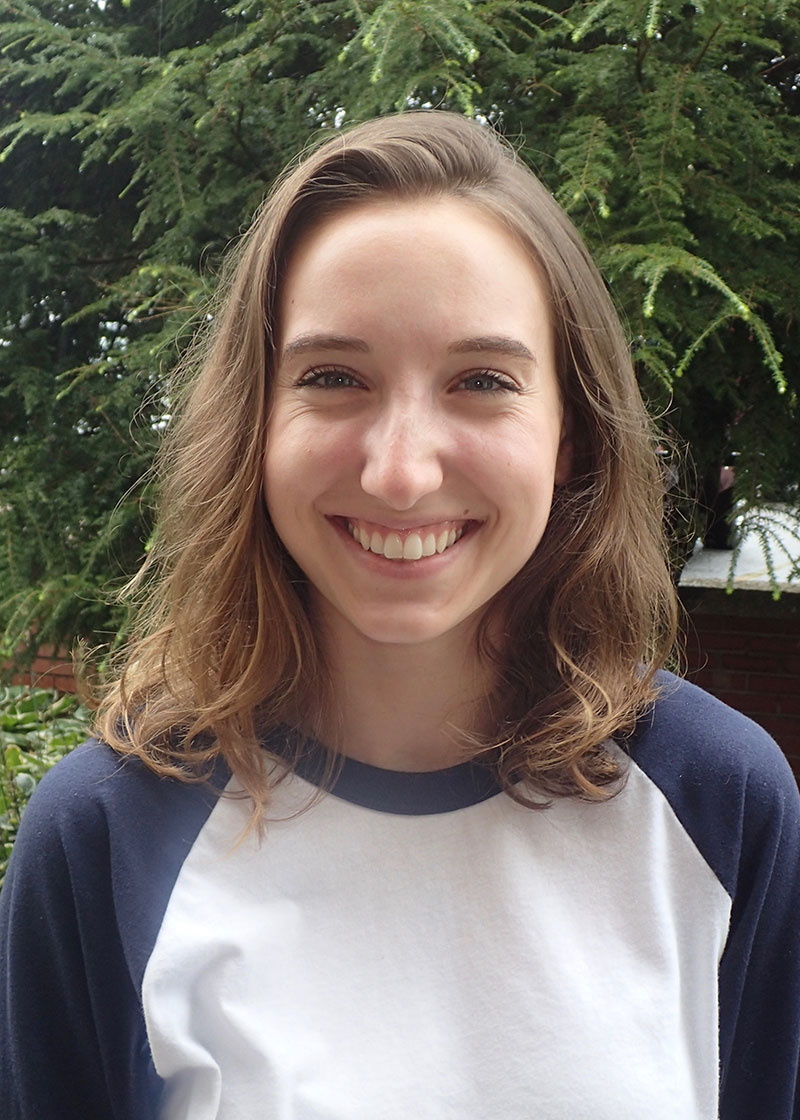 Hallie
Senior
Carrboro, NC
Sustainable Development
I have interest in encouraging students from different backgrounds to gain interest in sustainability issues through fun and creative practices like up cycling. I also enjoy working to help protect the environment and the many species within, many of my current efforts on campus being directed towards promoting bee populations!
---
Hannah
Junior
Battle Creek, Michigan
Sustainable Development
I am really passionate about local food. I want to help make local food more accessible to all members of society and help change the current industrial food system.
---
Hannah
Freshman
Garner, NC
Sustainable Development BS Environmental Studies
My main interests and focus within SD is integrated sustainable waste management following countries like Japan and Sweden in the ways that there is little to no waste being produced that isn't thoroughly categorized and deposited.
---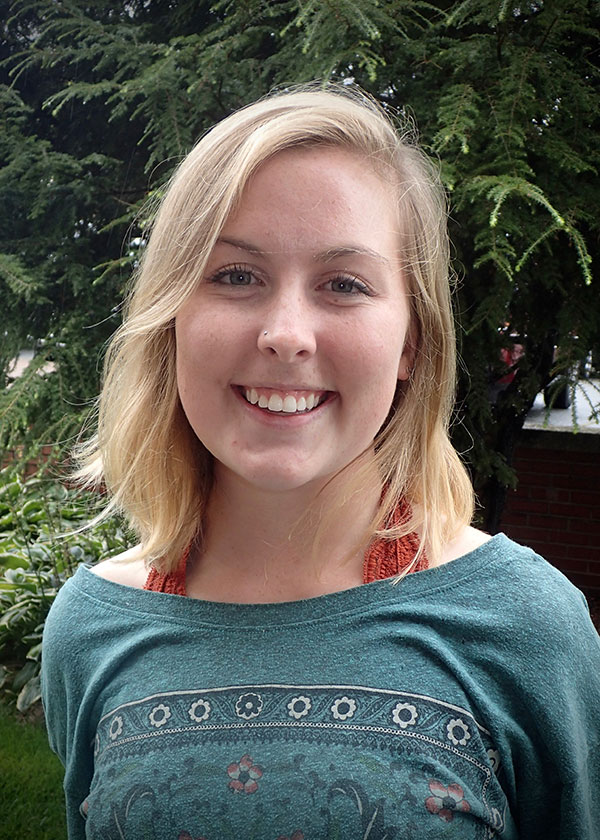 Katie
Senior
Raleigh, NC
Sustainable Development
I am interested in the correlation between social equity and the environment.
---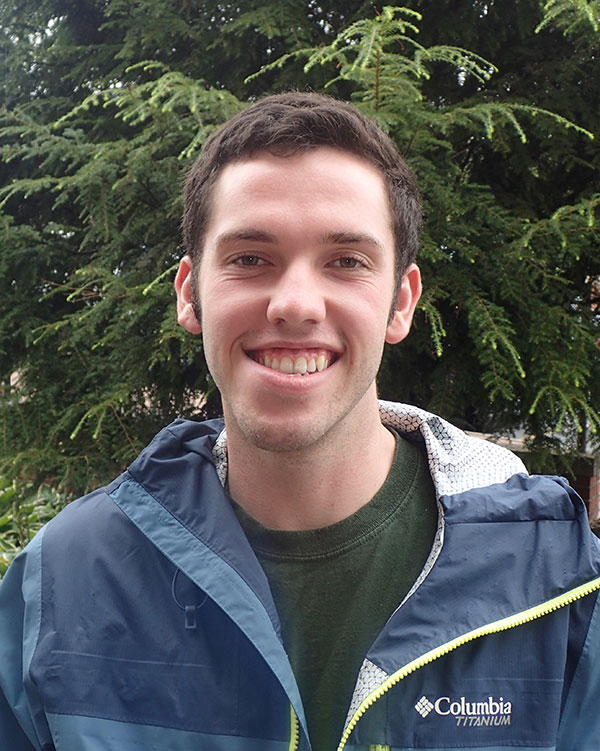 Kenny
Junior
Granville, OH
Sustainable Development
I want to help communities take ownership of their local resources to promote economic growth in a sustainable way that they could continue for generations.
---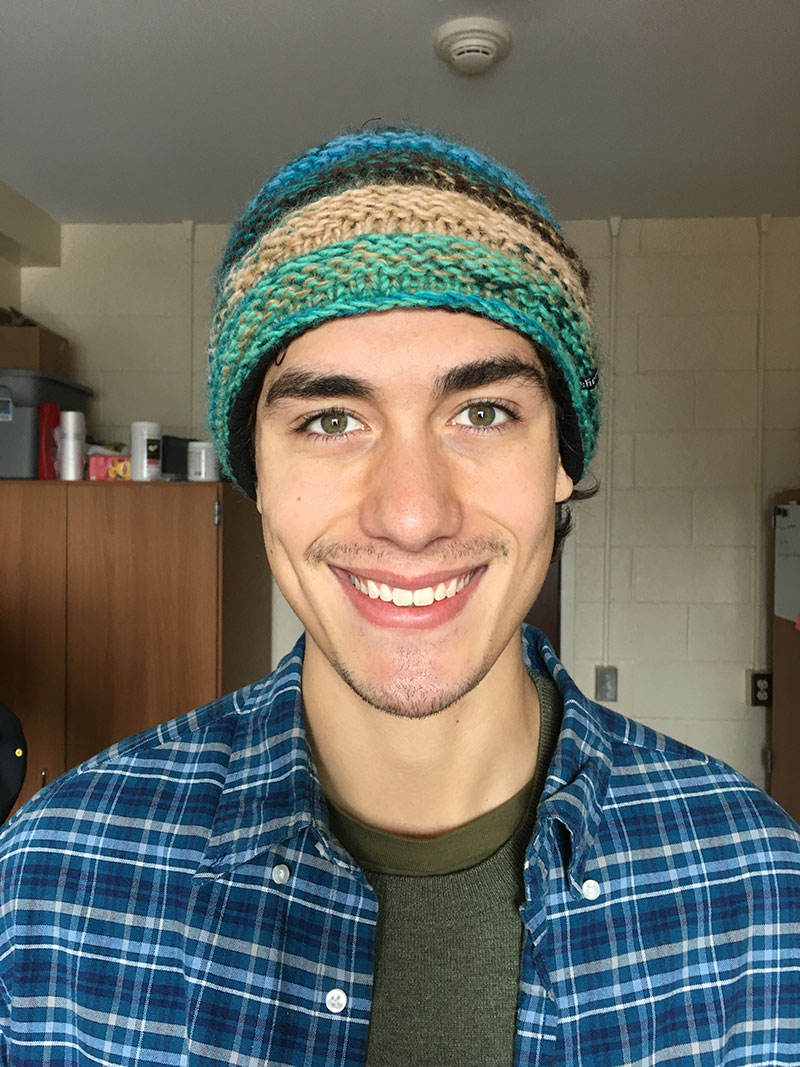 Nathan
Freshman
Asheville, NC
Sustainable Technologies
I am interested in the agricultural system and how to implement organic, regenerative farming practices on a local scale to benefit the earth and increase the overall health of individuals.
---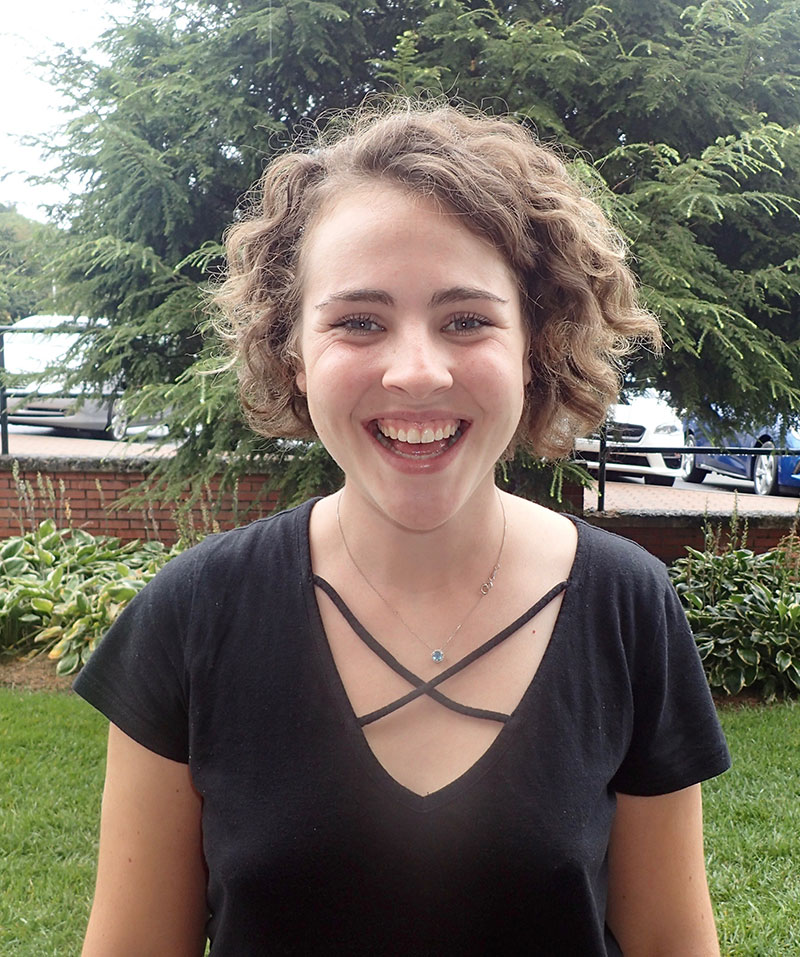 Samantha
Junior
Baltimore, MD
Tourism Hospitality Management and a minor in Gender Women's Studies
Creating a local food system that connects farmers, kitchens, and community members.
---
Sarah
Junior
Originally, Atlanta, GA but now Bryson City, NC
Sustainable Development
My sustainability interests include conservation of natural places and resources and more recently I've been wanting to explore environmental education and how to teach conservation to young people.
---
Steffey
Sophomore
Winston Salem, NC
Community and Regional Planning, minor in Sustainable development
I'm interested in sustainable development because I think everyone should become more sustainable in every aspect of their lives and make as little environmentally impact. The Office of Sustainability helps all of App State become more sustainable, I've very lucky to help with that!!
---
Tyler
Junior
Dallas, NC
Philosophy, Sustainable Development (ES)
Sustainability Education, Food Distribution, Alternative Fuel Sources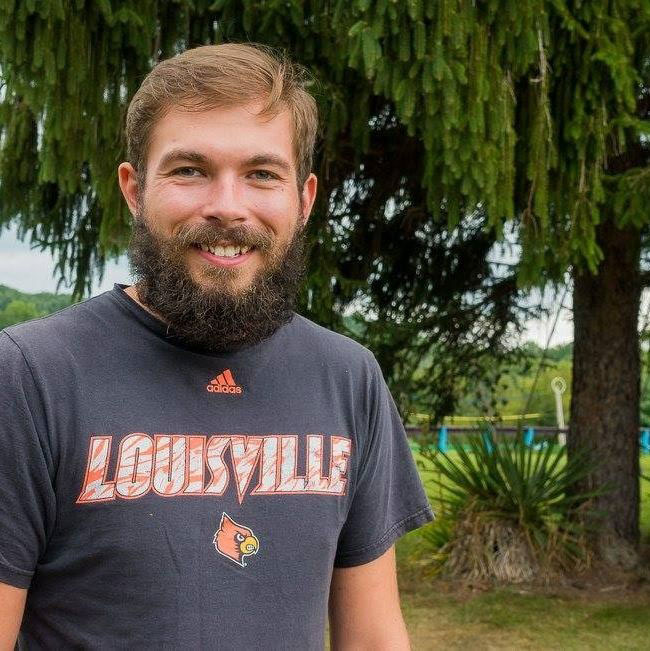 Jacob Meadows
M.A. Appalachian Studies (sustainability concentration)
M.A. Political Science (environmental policy concentration)
Carrollton, Kentucky
Interest areas:
History of Sustainability at ASU
North Carolina organizer for renewed Appalachian Land Study
Sustainable post-coal economic transition, Appalachian land ownership research, sustainable agriculture, renewable energy
---
Sierra Milosh
General Mathematics B.S. with a concentration in Sustainability Technology M.S. with a concentration in Renewable Energy Engineering
Morehead City, NC
Interest areas:
Events2HVAC (energy efficiency project through the REI) + REI projects in general (ST to PV on Frank Hall, Solar Hammock Zone, etc) Interest areas, hmmm. Energy Efficiency through Energy Management and Data Analysis
---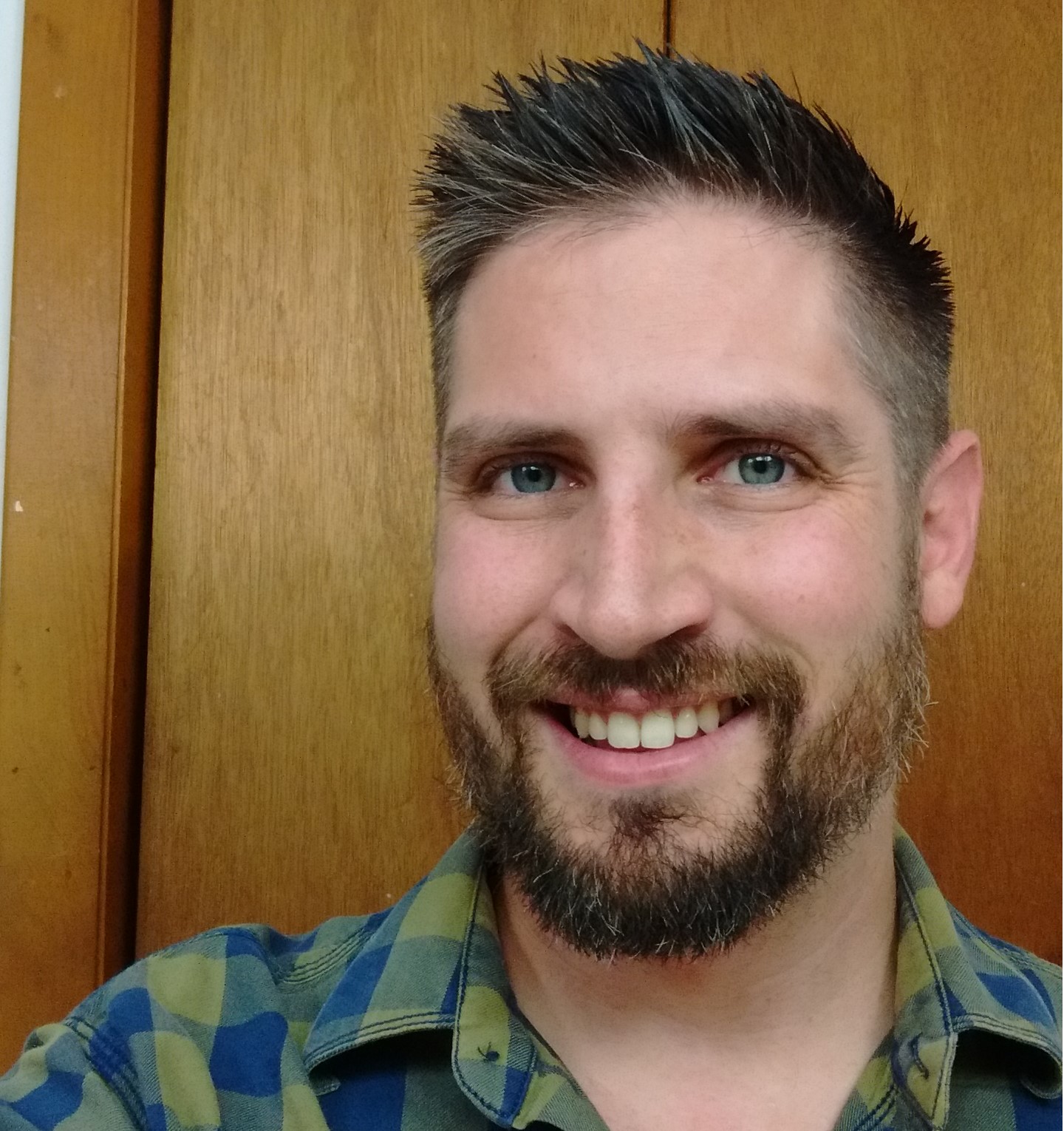 Jason Mask
MS in Appropriate Technology
Winter Haven, FL
Projects:
Town of Boone Energy Assessment and Renewable Energy Development
Sustain Yosef - Green Workplace Certification
Interest areas:
Events2HVAC (energy efficiency project through the REI) + REI projects in general (ST to PV on Frank Hall, Solar Hammock Zone, etc) Interest areas, hmmm. Energy Efficiency through Energy Management and Data Analysis